Now that the COVID-19 pandemic seems to be in the rearview mirror as far as the government is concerned, they have stopped letting us check our credit reports every week and reverted to one free credit report check each year.
These reports list your bill payment history, loans, current debt load, and other financial information. They include information on your work and whether you've ever been sued or filed for bankruptcy. Or whether you've been arrested and have a criminal record.
Lenders, insurers, employers, and rental property owners can all check your credit score before they lend you money, hire you or allow you to become their tenant. Lenders use the information to determine whether you're a good risk to lend money, and your lending history will help them decide what interest rate to charge you.
They'll go to a credit reporting agency and check the information this agency has on you. The credit report agency manages its records and may or may not have every bit of information about all your accounts. The information they do have has to be accurate but not comprehensive.

The trouble is there are
three main credit reporting agencies — Experian, Equifax, and TransUnion.
There are several other credit reporting agencies that aren't as mainstream, and you don't often know which agency will be used to report on you. It could just be one, or they could go the distance and check all three main credit bureaus.
The way to ensure any future lender, insurance agency, employer, or landlord has the most accurate, comprehensive, and up-to-date information on your account is to regularly check your credit report and look for any errors. If there are errors in your credit history, like a lender claiming you haven't paid a loan when you have, you need to address these errors as soon as possible.
That's why the federal government lets you check your credit report for free once a year. That is, one free report from every credit reporting agency. They encourage people to check their reports for the reasons listed above and to help you catch signs of identity theft.
Three Simple Steps to Request Your Free Credit Reports
Central Source, LLC is the authorized government body that accepts your request for your annual credit report in three easy steps.
The first step asks for your legal name, current address, previous address if you've lived at your current address for less than two years, and your Social Security Number.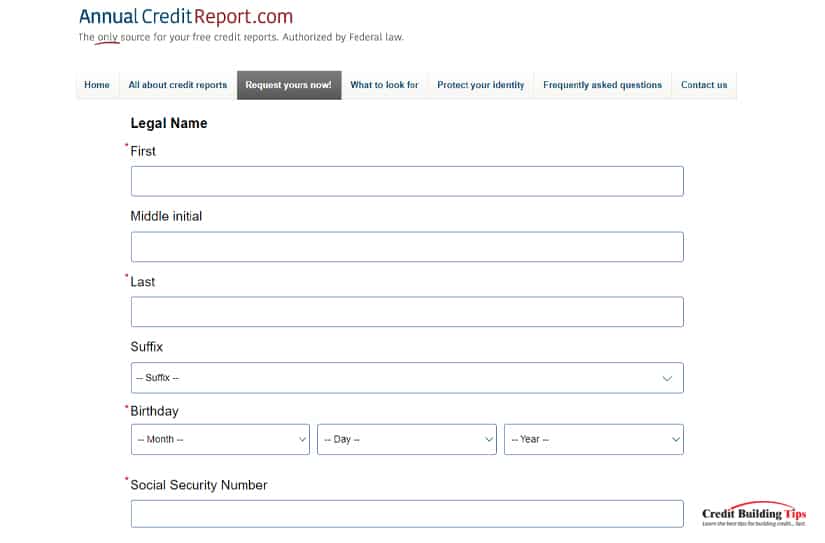 Next, you'll be able to choose which credit bureaus' report you want: Equifax, Experian, TransUnion, or all three. And finally, you'll need to answer a set of security questions to verify your identity.
The security questions you'll be asked to answer may require your tax information or other information that you'll have in your files, but no one else will know or be able to guess.

Wait a minute. Did you notice that this request will give you an annual free credit
report
? It doesn't mention getting your
credit score
along with the report. To put it bluntly,
you won't get your credit score.
You may be deep in the land of Google, skimming how to get your credit score for free, and read several sources that indicate that your free annual credit report from Annual Credit Report also gives you your credit score. It doesn't.
Why You Should Get Your Annual (and Free) Credit Report
If you're not going to get your credit score which may be what you're vitally interested in determining, why should you ask for your annual credit report?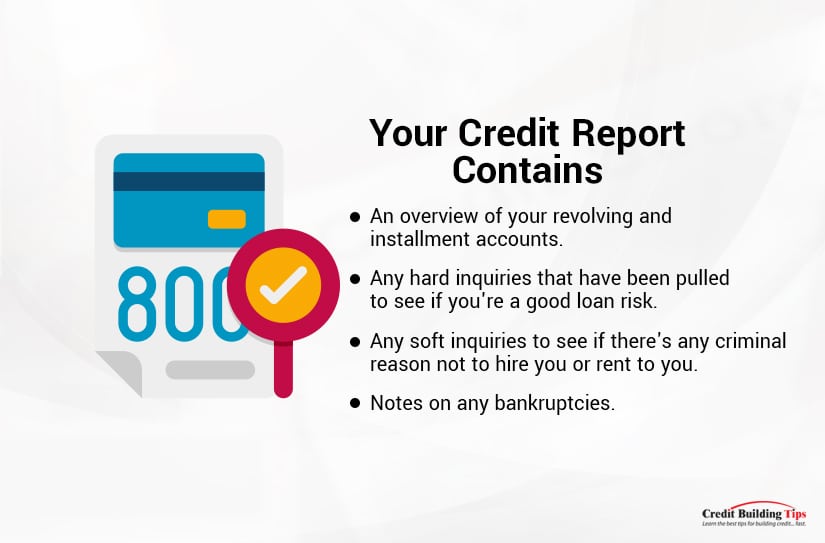 You'll be able to see:
An overview of your revolving and installment accounts.
Any hard inquiries that have been pulled to see if you're a good loan risk.
Any soft inquiries to see if there's any criminal reason not to hire you or rent to you.
Notes on any bankruptcies.
Your credit report contains a breakdown of your financial history within the last seven to ten years.
Have You Met FICO?
Most of us have probably heard about FICO. We may not know exactly who he is and what he's about, but bring up the topic of credit reports and scores, and fairly soon, his name gets thrown around.

The Fair Isaac Corporation (
FICO
®) developed a credit scoring system in 1956 and named it after themselves. Initially, the system failed, and credit bureaus didn't take another look at it until 1989 when they created the FICO score using a "closely guarded mathematical formula that considers a variety of information contained in consumers' credit bureau reports.
FICO determined that five types of behavior would be considered when coming up with a credit score: payment history, the current level of debt, types of credit used, length of credit history, and new credit accounts.
In 2022, FICO isn't the only credit scoring system used, but it certainly is the biggest. Whether it's the best may be up for debate. Gartner Peer Insights ranked eight FICO alternatives and awarded them between 4.2 and 4.8 stars.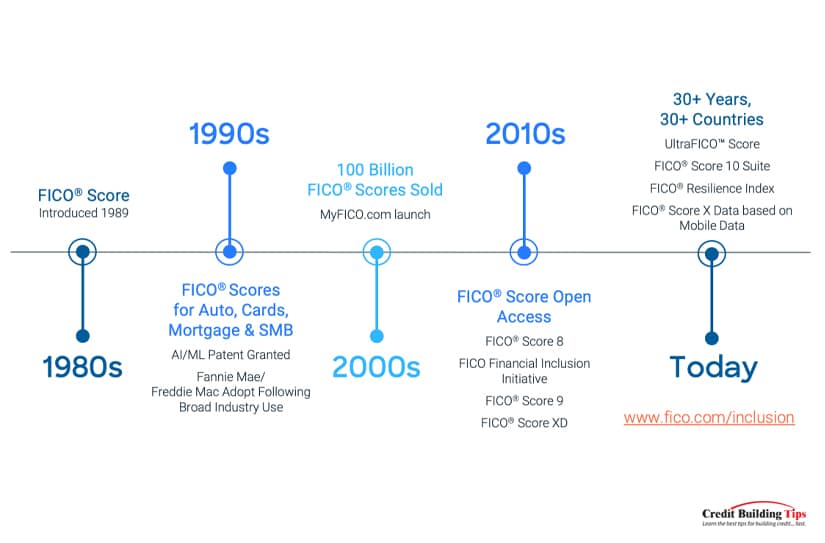 Not on Gartner Peer Insight's list is VantageScore. The three major credit bureaus created this credit scoring model. These companies wanted to create a credit scoring model that competed with FICO while expanding their credit scoring reach.
They stated that their goal was to give more consumers, like college students and new immigrants, the ability to have a credit score. Not everyone is eligible to get a credit score.
You can only get a FICO score if you have at least one account open with at least six months of credit history. Not only open, but you'll need to have at least one account that has generated a report within the last six months.
VantageScore can generate a score with only one month of credit history, and they only need one account's report within the past two years. This makes it much easier for those who don't often use credit or have just started using credit.
How to Get All Three Scores For Free
So, if the Annual Credit Report doesn't give you your credit score for free, who does?
Many services and websites advertise a "free credit score." Some of these are legitimate, but many are not quite as free as they may seem at first glance.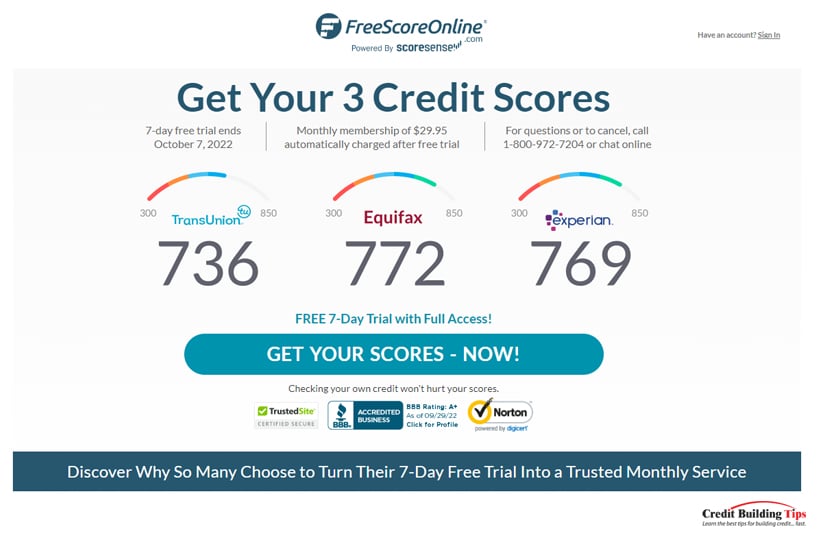 Free Score Online offers a 7-day free trial with credit scores and reports from the three main credit bureaus. To get your free 7-day trial, you will need to give your credit card number and information. That way, once the seven days have passed, your card will automatically be charged the $29.95/month membership fee.
Membership with Free Score Online gives you monthly updates on your credit scores and reports from the three main credit bureaus. You'll get daily credit monitoring and alerts and $1 million in identity theft insurance. Their Credit Insights pinpoint what's most affecting your scores, and their credit specialists are available to help you make sense of your credit.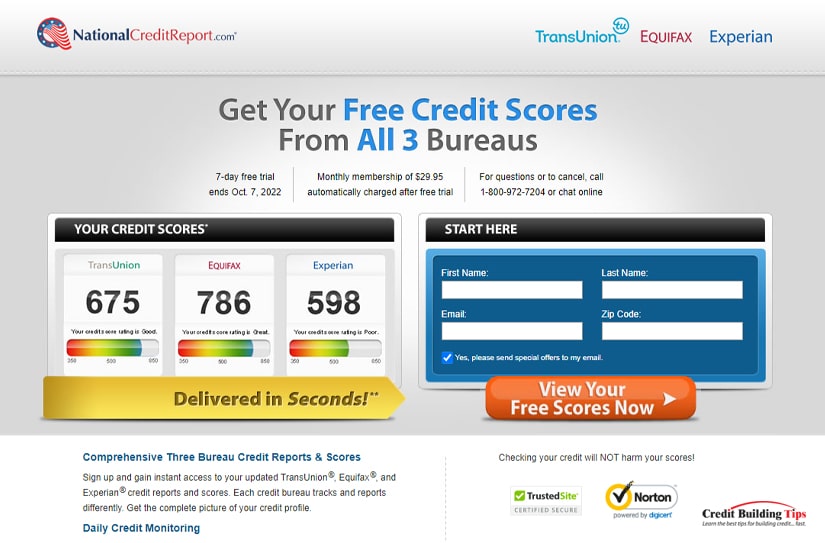 National Credit Report invites you to "view your free scores now" by signing up for a free 7-day trial. Like Free Score Online, they'll require your credit card information and automatically begin billing your card $29.95 each month after the initial free trial period is over.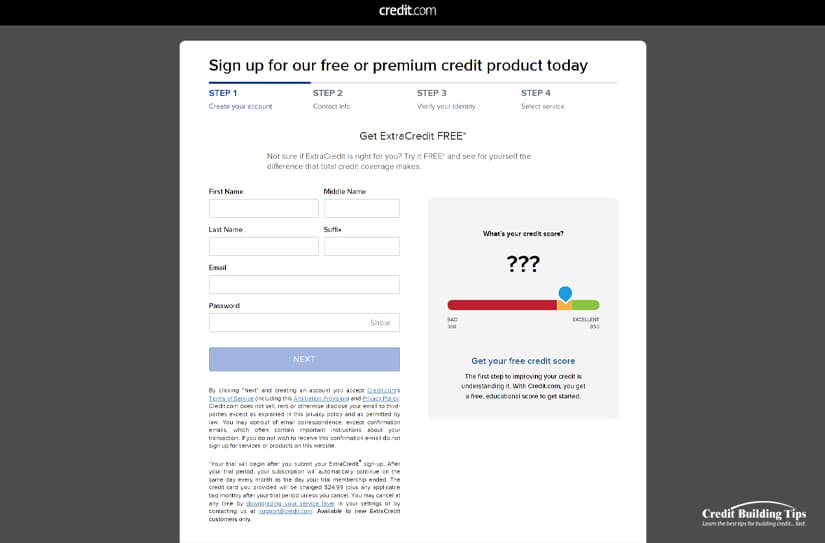 Credit.com promises to give you both your credit score and a credit report card (a summary of your full credit report) completely free of charge. They stress there's no catch and will let you have your credit score without a credit card or a hard inquiry.
If you're looking for a truly free experience, don't accidentally sign up for ExtraCredit. After a free trial period, your credit card will automatically be charged $24.99 (plus any applicable tax) monthly unless you cancel.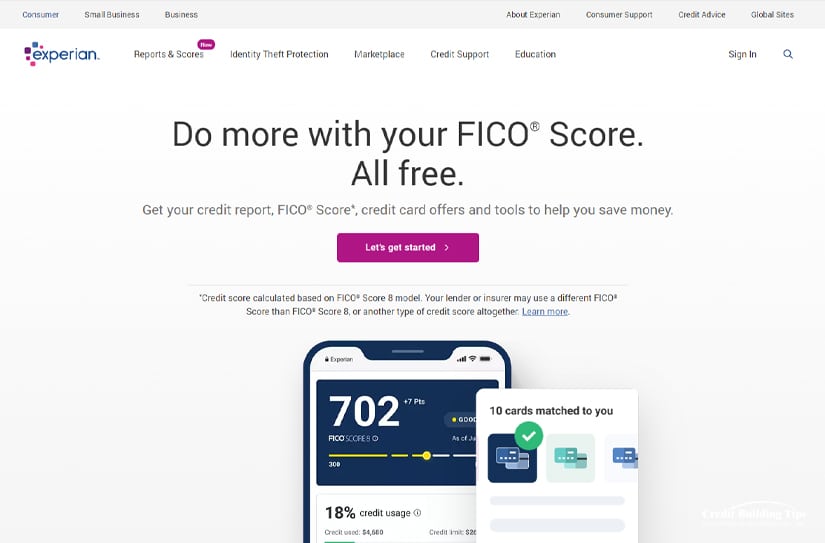 Experian goes one better. They let you view your Experian credit score for free. No credit card is required. Simply visit their website, select "Reports and Scores" from the header menu, then select "Free Credit Score." Input your information as directed and select "Create Your Account." Simple as that. You'll immediately see your Experian credit score.
You can also view your credit score from the two other credit bureaus, just not for free. To view these additional two credit bureaus will cost you a one-time fee of $39.99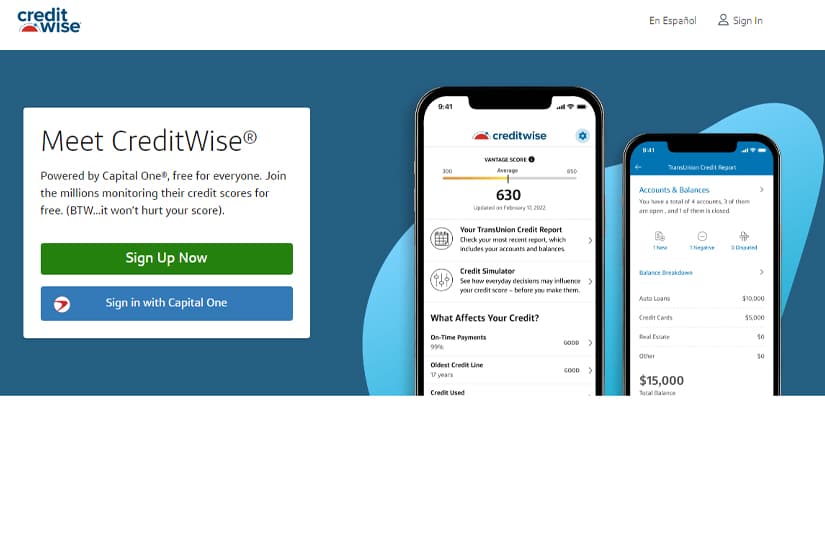 Creditwise is powered by Capital One and is "free for everyone." It checks your score on TransUnion and Equifax and offers a dark web scan.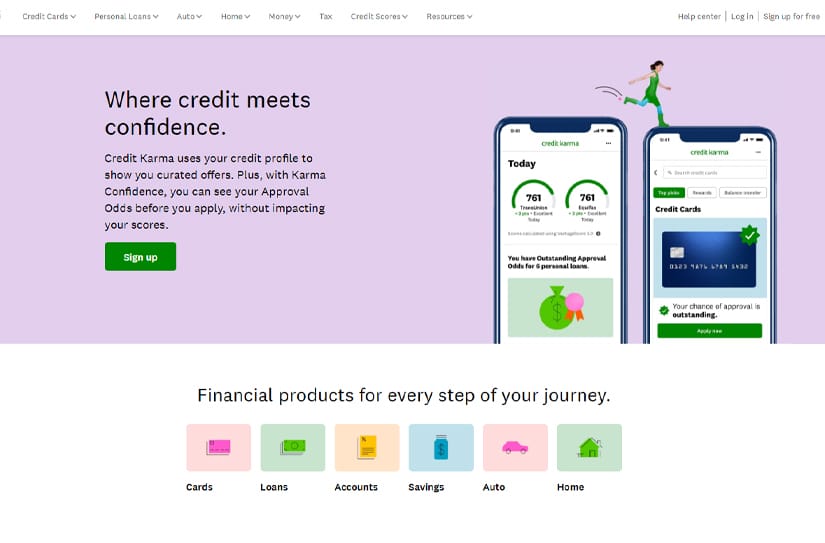 Credit Karma uses VantageScore 3.0 to calculate your credit scores from TransUnion and Equifax for free. Year-round. There's no limit on how many times you can check your score, and it's considered a soft inquiry that won't negatively impact your credit scores.
Major credit card companies have begun to provide credit scores for their customers every month. However, not every credit card company does, so check if yours offers the info. The score is usually listed on your monthly statement or can be found by logging in to your online account.
Auto loan companies are also getting on board with sharing your credit score. They'll see your credit score when they need to pull a hard inquiry on your credit report to assess whether you are a good risk. It's not really in their interest to withhold this from you, but it's also not in their interest to pull your score if you're not actually buying a vehicle from them.
Non-profit credit counselors are willing and available to talk to you (for free) if you are having trouble with your credit. HUD-approved housing counselors can often give you a free credit report and score and help you review them.
So, Where's the "Free"?

There is a way to work around companies that offer a free trial and then go on to start charging your credit card for their services. It takes some extra work and a good memory, but it can be done.
First and most importantly, read the fine print before you take someone up on their free offer to see what might be hidden in the small print.
Next, sign up for a free Experian account. After signing in, you'll have to log out of your account for this next step to work.
At some point in the near future (potentially on your next sign-in), you'll see an upsell offer to try their paid offering for free for 7 days. After the 7 day free trial, you'll be charged $24.99 per month.
For this to be free, you will need to sign up for the free trial, check your scores, and then cancel the account before the automatic payments begin. Put the end date in your calendar, set an alert on your phone, place a sticky note on your bathroom mirror or do whatever it takes to remind yourself to cancel the account.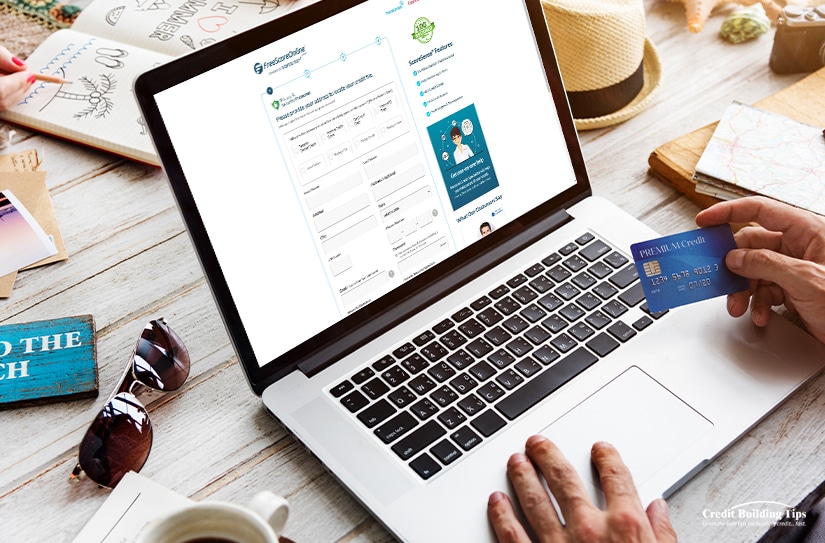 After you've retrieved your credit scores on all three bureaus, log in to your account and find "Your Account" on the home page. Look for "Membership Details" or some language like this, and you will find a place to "Cancel Your Membership."
The trick is that you can do this over and over again. You've probably heard of people signing up for a free, limited-time streaming service on Amazon or another platform. Cancel once the free period is over, wait a while, and sign up for another free trial.
Same idea, different product. No entertainment, but a great step towards financial health.
Credit Score FAQs
Q: Is it ever worth paying a fee to check my credit score?
The Consumer Financial Protection Bureau recommends you check your credit report and score at least once a year and more often before you make a major purchase that involves getting a loan, applying for a new job, or if you think you may be the victim of identity theft.
Q: Do I have more than one credit score?
You do have more than one credit score. Credit scores are calculated based on the information in your credit reports. If the information about you in the credit reports of the three large consumer reporting companies is different, your credit score from each company will be different. Lenders also use slightly different credit scores for different types of loans.
Q: What's an educational credit score?
Some credit score sources provide an "educational" credit score instead of a score that a lender would use. The Consumer Financial Protection Bureau (CFPB) published a report on the differences between educational scores and lenders' use.
The differences have to do with how the scores are generated, and the report looked at whether those differences disadvantaged the consumer. The report found that only for a "substantial minority" did the different scoring models give "meaningfully different results. Ones that would impact a lender's decision.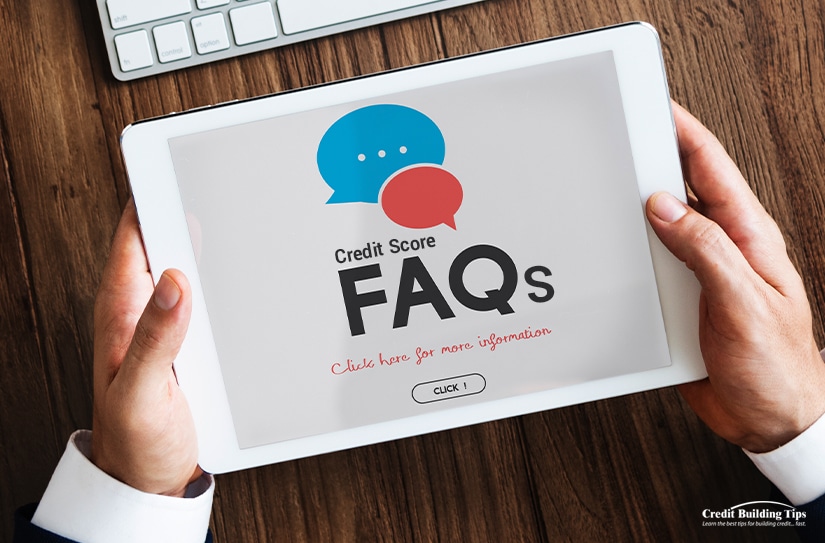 Q: Do credit bureaus score differently?
The scoring models do indicate that each credit bureau has its own typically generated credit score ranges:
FICO: 300 - 850
VantageScore: 501 - 990
Equifax: 280 - 850
Experian: 330 - 830
TransUnion: 300 - 850
Q: Do variations between credit scores ever lead to "consumer harm?"
Harm could happen if, after buying (or getting a free) credit score, a consumer understands their score to be quite different from what a lender would understand it to be. A credit score that's higher than it should be might prompt a consumer to apply for a loan that wouldn't be approved, and their credit score would drop as a result of the hard inquiry.
So, to recap, while getting a free credit report once a year is easy, it takes a little more work to find ways to get a free credit score. You don't just have one credit score, and they're not all the same, but for most people, the difference is minor and doesn't negatively impact their ability to borrow money.
Many people Google online to find out why their credit score isn't changing.
CRedit (Reddit's credit subreddit) is a forum where people can post their questions and get answers from the general public, which may or may not be the ideal way to get solid financial advice.
I found a question from last year where someone posted:
"I have been paying off a decent portion of my credit card since the start of 2021 (at least a few hundred/month and a few thousand here and there), but my credit score does not budge at all and stays at 712 on Credit Karma/TransUnion. I recently also got a new credit card and am waiting for its statement to potentially change my credit score as well, but I don't understand what is happening and if my credit score is stuck or something."
Seven helpful readers weighed in with comments and questions of their own that ran the gamut:
"Check your FICO scores."

"Utilization has no month-to-month memory in current FICO score models, so your score will improve as you lower your credit card balances, dropping your revolving utilization %."

"Man, I feel like we need a sticky at the top of the sub explaining the differences between FICO and Vantage score for those who don't know the difference."

"Paying down balances usually helps, but the totality of the report also matters, which is why it's also important to know what is on your report in order to determine how the scores may increase."
Umm. If they weren't clear before they asked their question, I'm not sure they're any clearer now. Let me see if I can help here.
Your Credit Score Seems Stuck
If you're asking why your credit score hasn't changed or moved in months, there are probably a couple of pieces to your question. Let's start with:
Q: Is "months" a long time when it comes to movement on a credit score?

A:
Knowing how your credit reports get updated could be helpful here. Lenders (credit card companies, car loan companies, mortgage lenders, and any other company lending you money) usually update your account information about once a month or at least every 45 days.
They send the new information to the nationwide credit reporting agencies: Equifax, TransUnion, Experian, and Innovis.
Although lenders typically submit information every month to 45 days to credit reporting agencies, updates aren't necessarily done in real-time. If the lender is behind with their updates, there can be a significant time delay. But probably not months.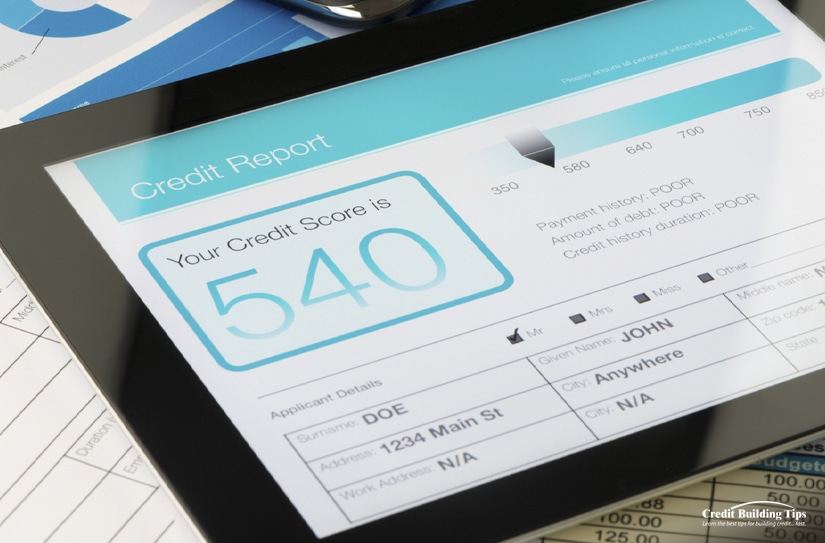 Q: Okay, I've been patient, but my score still isn't moving. Why is it constantly the same?

A:
If you don't ask a loan company to lend you money and you have the same credit cards and pay them off each month without fail, your score will stay the same because nothing has changed.
If you miss a payment but overall have a good credit history, it's not likely to change or lower your score. But the same is true if you have several negative factors on your credit report, then a single positive action, like making a full payment, may not change or boost your score.
Suppose enough time has passed for the credit reporting agency to have reasonably updated your report, and your activity has been relatively constant. In that case, your score may stay the same because of your lenders.
Building your credit score takes time because lenders look for a long-term pattern of dependable payments. They look at your whole report, not just whether the credit score number is high or low.
That's good news because if you continue to make payments consistently, lenders can see what type of a borrower you are every month.
Some lenders look for diversity in credit reports. If you've just had one credit card for years and paid it faithfully, your score will stay the same. While that's good, what's even better is for your score to increase so you can be considered a good risk when it comes time to borrow more money, for example, when you want to purchase a house.
What You Really Want
When it comes to credit scores, what you really want is a stable high score.

Equifax
considers credit scores between 580-669 as
fair
, 670-739
good
, 740-799
very good
, and 800 and up as
excellent
.
So, if your credit score is 740 or higher and it hasn't changed or moved in months, you've got nothing to worry about. A credit score above 740 lets you "make a lower down payment, get a more attractive interest rate and save on private mortgage insurance."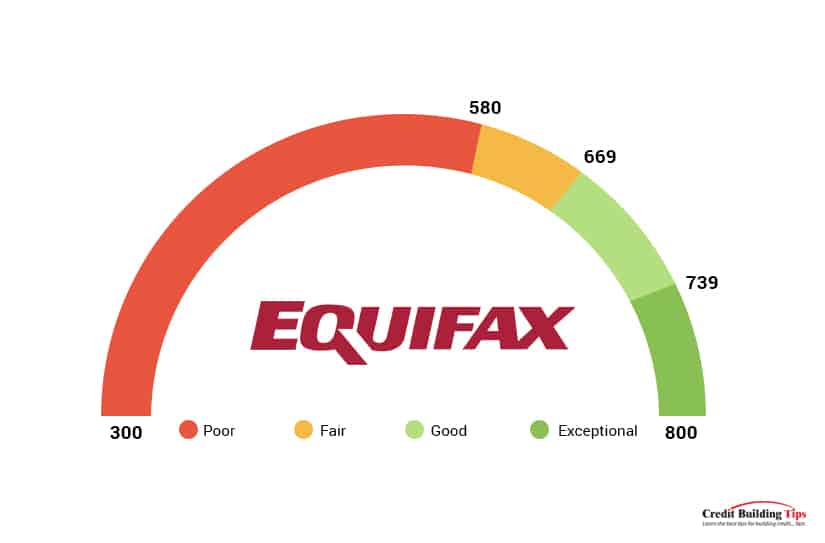 A credit score above 800 gets you the best credit cards, mortgages, and competitive loan rates. The best credit cards let you earn generous rewards on groceries and dining out. CNBC chose the American Express® Gold Card as the best rewards card.
To finance new purchases or get out of debt with a balance transfer card, you'll also have to have excellent or at least very good credit.
If your credit score is lower than 739 and it hasn't changed or moved in months, you can do things to get it going in the right direction.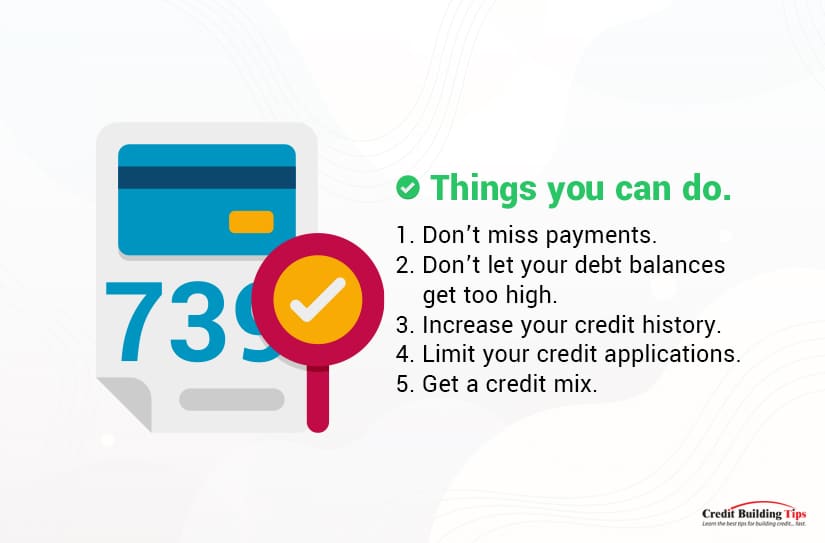 1. Don't miss payments.
Making or missing payments is the number one factor when it comes to calculating your credit score. Payment history accounts for 35% of your FICO score — more than any of the other four factors.
How you've managed your credit accounts is the factor used by 90% of top lenders. Research has shown that payment history tends to be the "strongest predictor of the likelihood that you'll pay all debts as agreed to."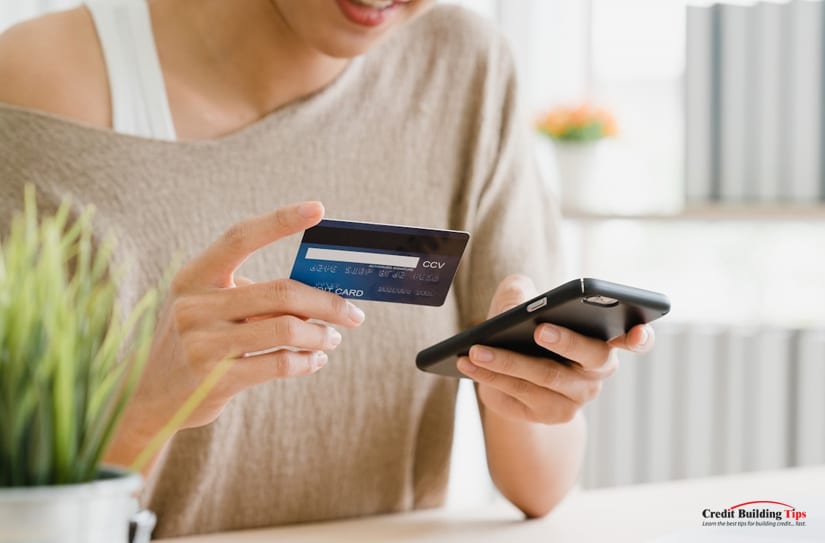 While a few late payments aren't going to automatically lower your credit rate, get into the habit of paying on time all the time. Set up payment alerts on your calendar and when possible, set up automatic withdrawals from your bank account to the account holder.
This works best when the payment is a consistent amount each month, like with a car payment. If the account can vary significantly over the course of a payment schedule, this may be harder to manage on a monthly budget.
2. Don't let your debt balances get too high.
This may be a little trickier to wrap your head around, but you'll appreciate how important it can be when you consider that this factor accounts for 30% of your credit score. Together, this and your payment history have the biggest impact on your score.
Popular wisdom suggests that you use only 30% of the credit you qualify for. If you were to Google "how much of my credit limit should I use," you'll get about 1,230,000,000 results. I didn't check all of them, but most sources agreed that using 30% or less of your credit limit is the best way to maintain a good or excellent credit score.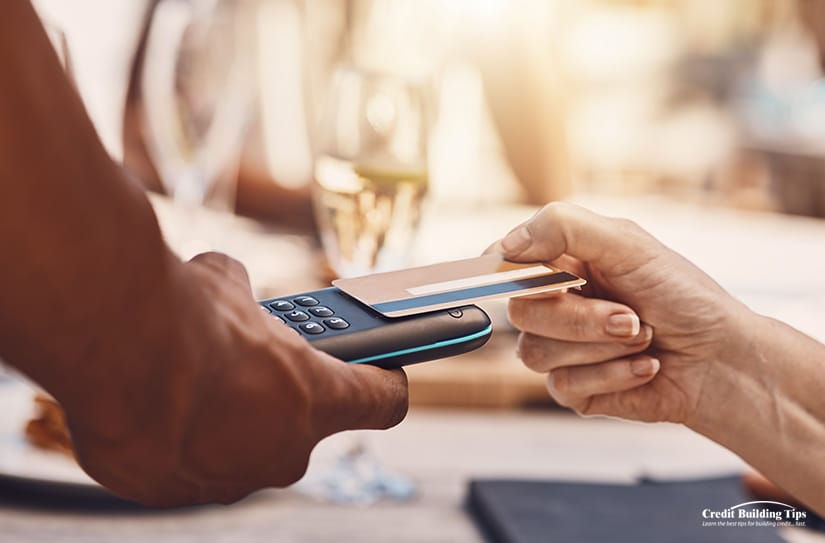 Some experts suggest that you should aim for less than 10%. Financial expert John Ulzheimer, formerly of FICO and Equifax, told CNBC:
"Less than 10% is much more doable [than the 1% of healthy utitlization], and it will serve your scores well. [It] is great for both FICO and VantageScore's scoring systems."
Keep your credit utilization ratio as low as possible, or at least under 30%. If your total credit limit for all credit accounts is $20,000, your total credit balance debt shouldn't exceed $6,000. Or, if you want to follow a financial guru's advice, keep your total credit balance debt under $600.
3. Increase your credit history.
It may sound, on the face of it, impossible to increase your credit history. That's like saying, "Be older than you are." But when it comes to moving your credit card forward faster, there are ways to increase your credit history.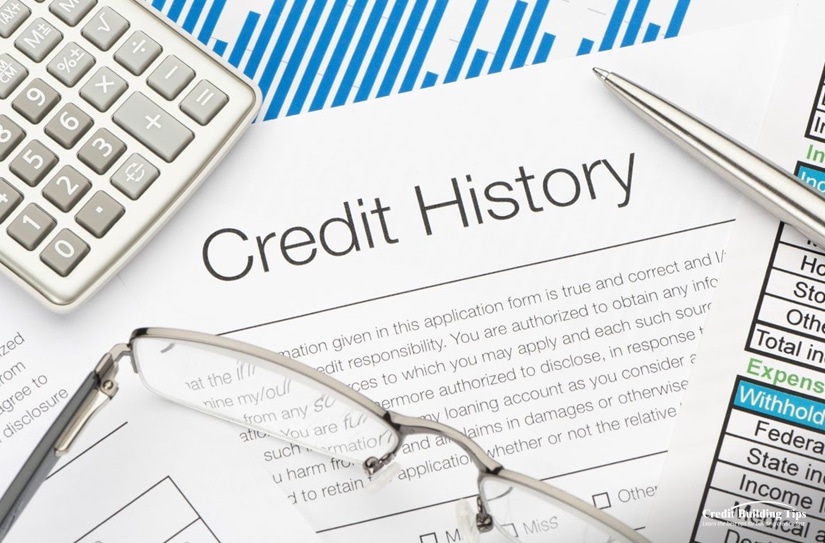 I previously outlined what a tradeline is and how to make them work for you. Getting two or three "seasoned" tradelines can help you quickly jump to a higher credit score if your current score is less than ideal.
4. Limit your credit applications.
When you apply for a mortgage, a line of credit, a credit card, or a personal loan, the lender will want to check your credit report to see if you're a good risk. Checking your credit report for these types of loans is considered a "hard inquiry" or "hard pull" and can negatively affect your credit score in the short term.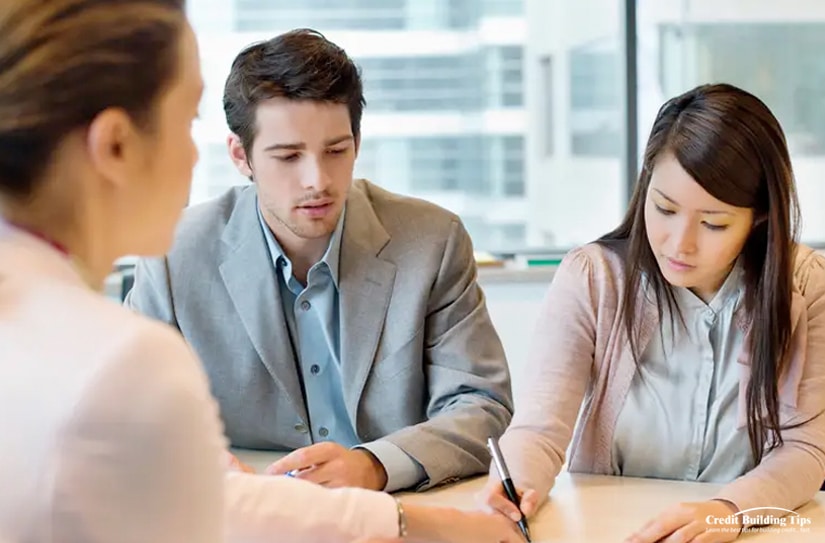 While the inquiry will stay on your credit report for two years, it will usually only impact your credit for a few months. This isn't typically a big deal, but limiting the times your request triggers a hard inquiry is a good way to keep your score from moving in the wrong direction.
5. Get a credit mix.
You'll want to show lenders and credit scoring models that you can manage more than one type of debt.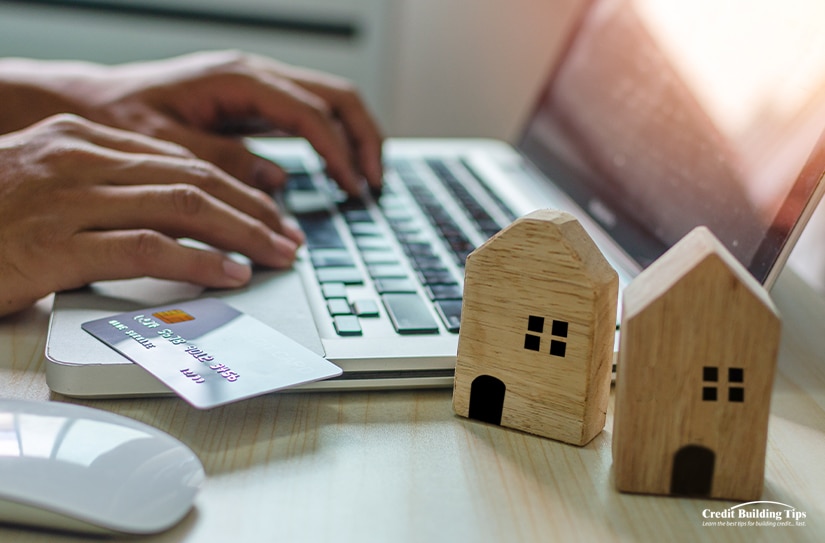 Rather than only having a credit card, a mortgage, or a personal loan, it will provide a more well-rounded look into how you handle money and whether you can keep on top of multiple types of debt repayments.
If Your Credit Score Drops Even if Nothing Changed on Your Credit Report
With different scoring models used in the industry, it's not unheard of for your credit score to change even when nothing has changed on your credit report. And that's because there are two types of credit scoring models.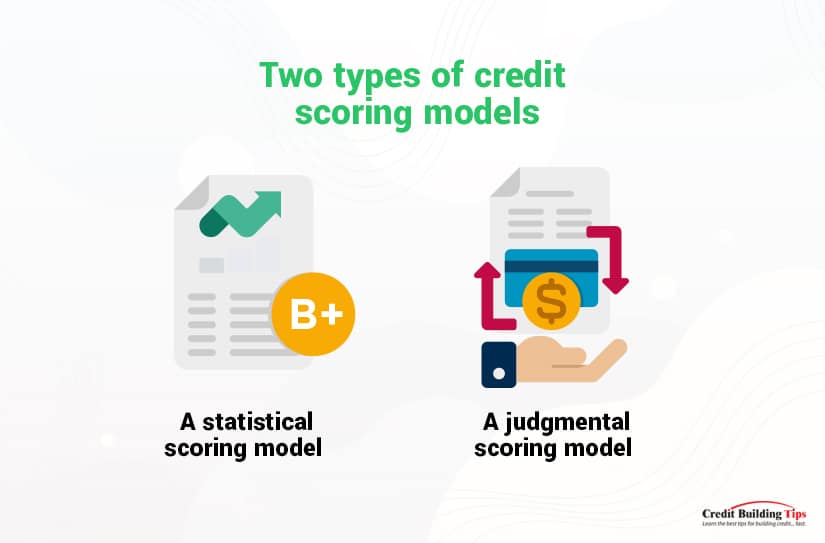 Essentially, scoring models use either a statistical or judgmental scoring analysis. There are more credit scoring models than just these two, but they all tend to fall into one of two categories. Because of these scoring models, the end credit scores can differ.
A statistical scoring model uses multiple factors from credit reporting agencies, adds them together, and then gives a "weight" to each factor. For instance, if Equifax were to give you a B+ grade for how consistently you made loan payments, TransUnion gave you a B-, Experian gave you a B- and Innovis gave you an A-, a statistical scoring model would average those grades to give you an overall B+.
A judgmental scoring model looks at an individual financial statement and the experience that the lender has with its lendee. An example of this type of model can be given for a personal loan. They'll look at how you make your car payments — whether you make the agreed-on payment each month, the car dealership's references, and "even the credit official's previous experience in handling its products and services."
You can appreciate how your credit score can differ depending on whether an "averaged-out" model is used or an "individual experience" model is used.
Another reason your credit score could drop even if nothing changes on your credit report is human error. Your credit report and resulting score are input by real people who can mistype, misread or simply mess up.
If you think that's happened to you, there's a simple fix. It's called "sending a 609 dispute letter," which simply asks to see all the information in your credit file. I wrote a helpful post on this, along with an easy-to-follow template and all the information you need for where to send it and what to expect.
Need a Fast 40-Point Raise?
If your credit score seems stuck and you need to move the score in the right direction quickly, here are ways to raise your credit score. The post by Sarah Edwards at SoloSuit outlines six ways to raise your score. Use one or two for a modest raise, or combine as many of these as possible to give yourself a powerhouse 40 points raise.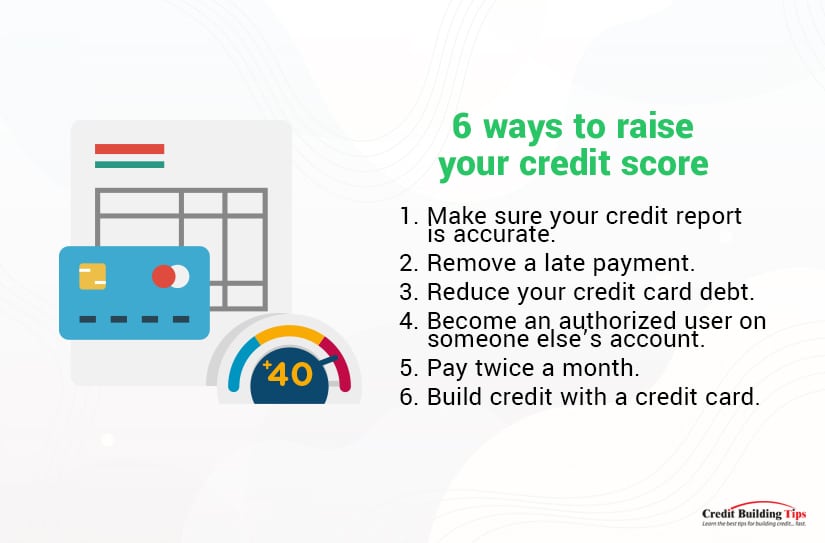 The six ways mentioned are:
Make sure your credit report is accurate.
Reduce your credit card debt.
Become an authorized user on someone else's account.
Pay twice a month.
Build credit with a credit card.
Managing your credit score is one integral way of managing your wealth. Even if you don't consider yourself "rich," there are so many good reasons to eliminate debt and improve your credit.
With good credit, you'll move into a position where you can start to think about investing in real estate and other ways to have your money make money. For now and for your future.
And maybe the most important reason of all to work hard at getting a good, very good, or even excellent credit score is the peace it helps bring. Life is challenging on many fronts, but it can be a little less challenging without the extra burden of carrying unnecessary debt. And a lot better.
If you've looked at your credit report lately, you may have seen a "Factual Data" inquiry and wondered what it is.
You're not alone. It's a strange mark to see, and its meaning is a bit more deceiving than what you might think at first glance.
What's a "Factual Data" Inquiry?

Actually, Factual Data isn't a what; it's a who. Factual Data is a company that provides consumer credit and verification services to the mortgage and consumer lending industry, employers, and landlords throughout the U.S.
It may be listed on your credit report as Factual Data®, Kroll Factual Data, Inc, Kross Factual Data, or CBCInnovis, but it's all the same company. The company started in 1948 as the Credit Bureau of Columbus and was acquired by Kroll, a corporate consulting firm, in 2003. In 2015 Kroll and CBCInnovis merged, and CBCInnovis used its original name until 2019.
If you see Factual Data on your credit reports, it's likely because the company was hired by a mortgage lender or another loan company to run an in-depth credit check.
They don't lend money or provide a service to the consumer; they do the work to ensure you are a reasonable credit risk. In addition, they provide risk mitigation by automating the underwriting process in the United States.
Their website describes the way they work as:
"Operating a proprietary platform with direct connections to the GSEs [government-sponsored enterprises] and a deep roster of interfaces with leading LOS [loan origination system] and POS [point-of-sale] systems; Factual Data® has the technical ability and expertise to stay at the forefront of the digital mortgage ecosystem and emerging technologies."
If you've approached a bank, mortgage loan institution, or another lending agency, they will likely reach out to Factual Data. As long as that lending institution has a reason that's permissible under the Fair Credit Reporting Act (FCRA), they'll be allowed to dig into your current financial situation as well as your credit history and prepare a thorough report.
Factual Data® has also expanded its business to help landlords and rental companies by retrieving credit data on an individual to check their employment status and income. They use DataVerify to provide identifying information and ArmRent to report on any criminal records and eviction data. These are called third-party verifications.
Just to be clear, Factual Data shows up on your credit report only after you have applied for some kind of credit. You started the dance by seeking some kind of loan, and they checked you out on behalf of the lender.
If you didn't start any loan process and see a Factual Data inquiry on your credit report, you'll want to dig into why this happened. It may be that you've unwittingly been the victim of identity theft. We'll talk about this a little later.
Can You Trust Factual Data?
In the past 18 months, the Better Business Bureau gave Factual Data an A+ rating, although they noted that "this business is not BBB Accredited." Disturbingly, customer review ratings on the site were 1 out of 5, with 145 complaints closed in the last three years and 27 complaints closed in the last 12 months.
Francis-Mailman-Soumilas, a consumer law firm from Philadelphia, recently settled a case against Factual Data® in Federal court.
"Comer, W. v. Factual Data. Pre-filed. Factual Data mixed our client's information with another individual. The Factual Data report contained a civil judgment that belonged to another individual. The court documents for the civil judgment being reported by Factual Data had a different address and a different middle initial than that of our client. The case was settled."

Despite these negative reviews, according to
Finance Jar,
Factual Data isn't a scam; it's a legitimate organization.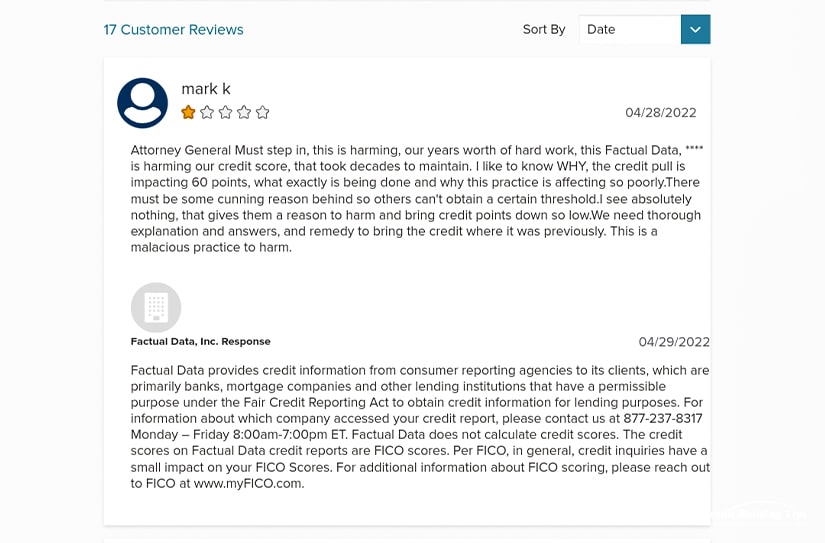 If even a legitimate company gets complaints and lawsuits filed against them, it reinforces the notion that in today's climate, monitoring your credit is an activity you simply cannot afford to ignore.
Credit Karma is a great place to sign up for free credit scores and reports, free credit monitoring, free identity monitoring, and information to help you get savvy regarding your credit.
Where Does Factual Data Get Information on You?
Know Your Credit Score reports that Factual Data:
"provide[s] risk mitigation, credit reporting, and independent verification services using items such as public records, verification through your social security number, as well as looking at credit information using FICO scoring models."
Factual Data will start by looking at credit reports generated by CRAs (consumer reporting agencies) — Experian, Equifax, and TransUnion, the big three. Then, they'll combine these three reports into one comprehensive document.
Creditors, like banks and credit card issuers, report information about their customers and accounts. This information is sometimes simply shared, while other times, and for other types of data, the information is sold.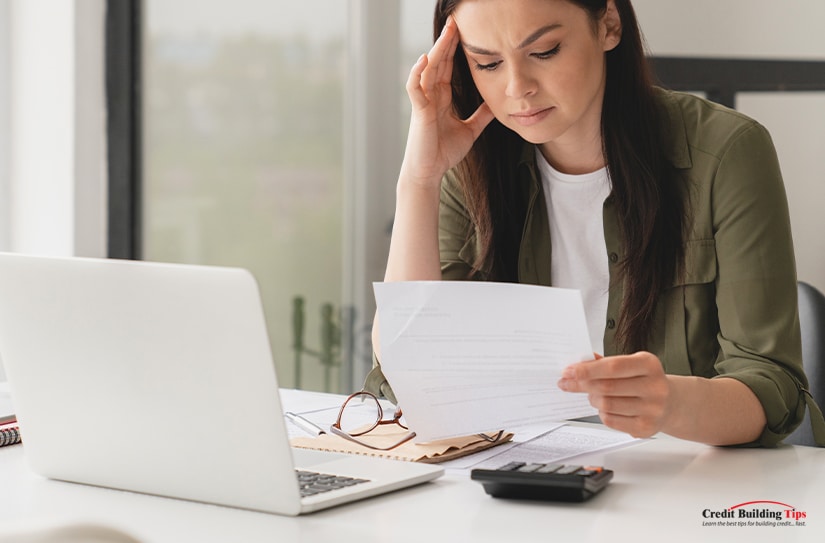 Factual Data does not calculate your credit score. Instead, they simply provide information about your credit history, such as amounts owed, length of credit history, new credit, payment history, types of credit used, inquiries, and public record information.
This information is then given to the lending institution that instigated the report, and they'll then use FICO scoring models. Factual Data is not involved in deciding why your score is a certain number.
What they must do (by law) is give you a copy of the credit report they made. If you request it. In fact, on their frequently asked questions page, they invite you to contact them by fax, mail, or phone to get a copy:
Phone: 877-216-3463
Fax: 866-516-3502
Factual Data
Attn: Consumer Assistance
PO Box 530090
Atlanta, GA 30353
Alternately, and for the most up-to-date report, you can directly contact the three credit bureaus or request all three through AnnualCreditReport.com.
What Impact Does a Factual Data Inquiry Have on my Credit Score?
A Factual Data inquiry falls into two categories: hard credit checks and soft credit checks. Hard credit checks are done for mortgages and loans and are more invasive and in-depth.
You need to give authorization before a hard credit check happens. If one shows up on your credit report, which you didn't first approve, it's an unauthorized credit inquiry.
This matters because a hard credit check will cause your credit score to drop. Typically a hard credit check will cause your score to drop by a couple of points, but if there are several applications on your report, this would indicate that you're financially unstable.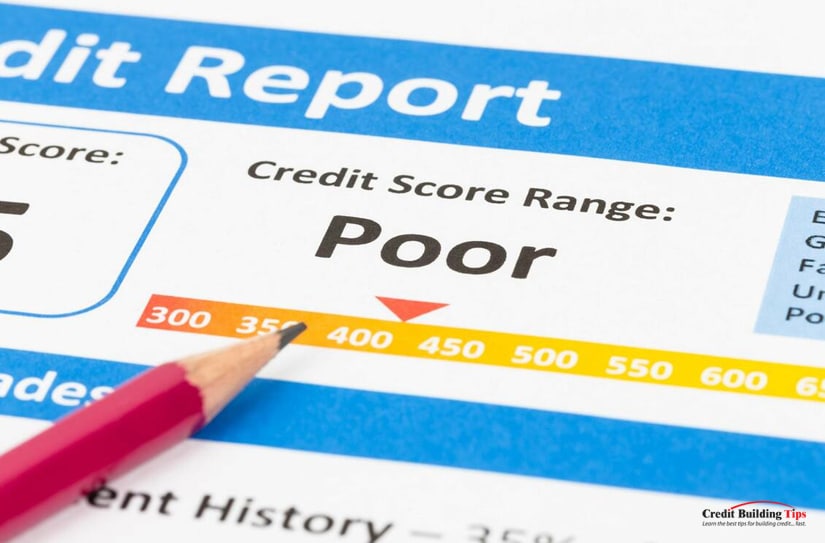 The exception is when you're shopping for a mortgage and want to check out various lending institutions. You get 14 days to comparison shop mortgages, and each pull in the same category will be considered a single credit check, as long as you do this in the same two-week period, anyway.
A soft credit check is used by prospective employers and landlords to verify one's identity, background, and credit score. Lenders can run soft inquiries when you apply for a job or apartment, but they also appear on your credit report when you get pre-qualified for a loan or check your credit score.
Unlike a hard credit check, a soft pull doesn't hurt your credit rating.
How Many Points Can My Score Drop Before I Should Worry?
Experian assesses a good credit score as between 670 and 739 on the FICO Score range. However, when it comes to VantageScore, a good credit score is between 661 and 780.
Credit scores start at 300 and top out at 850. This number measures how likely a person is to repay a loan. The higher the number, the lower the risk.
The average credit FICO score in 2021 hit a record high of 714. Considering a credit score of 700 or more is considered a good score, this is encouraging news for how the average American views debt.
While improving your FICO score is helpful as it not only makes you a better risk for getting a loan approved, it also helps you secure better terms and even lower interest rates.
According to Bankrate, a hard credit inquiry can drop your credit score by up to 10 points. FICO has a more modest assessment of how much your credit score may drop:
"For most people, one additional credit inquiry will take less than five points off their FICO scores."
They also explain that although hard credit inquiries may stay on your report for up to two years, they only take credit inquiries done in the previous 12 months into account. Once you have a credit inquiry on your account for more than a year, they no longer consider it a factor.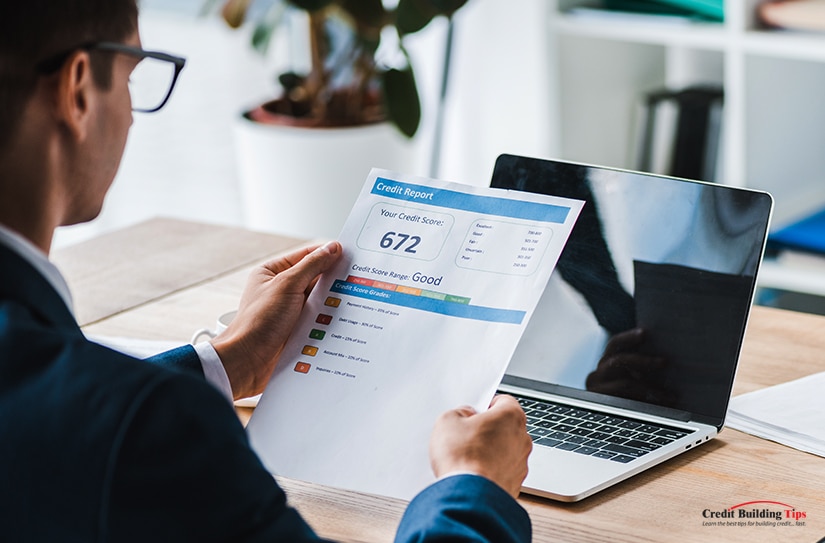 Other inquires that are considered "hard" inquires (and thus ding your credit score) are when:
You apply for financing at a car dealership, and they pull a credit report
You respond to a preapproved credit card offer you got in the mail
You ask your credit card company for a credit limit increase
In general, according to FICO, the more inquiries you have in the same period, the more you'll be perceived as a higher risk. Statistically, people with "six inquiries or more on their credit reports can be up to eight times more likely to declare bankruptcy than those without inquiries on their reports."
Even though inquiries can play a part in assessing risk, they play a minor part and are only 10% of what makes up a FICO Score. It's more important that you pay your bills on time and that your "overall debt burden" gets lowered by regular payments.
To answer the question, how many points can my score drop before I should worry? By now, you'll see that as long as your credit score remains over 670, there's really no cause for concern.
If your score is below this, you may want to consider how many times you want to incur the points a hard credit inquiry will give you.
What if The Report Has the Wrong Information?
Even though you can't specifically dispute a credit score, you can dispute inaccurate or incomplete information on your credit report. For additional information regarding scores, please visit www.myfico.com.
If you think the Factual Data inquiry is on your report by mistake, your first step should be to send a debt verification letter to the three credit bureaus — Equifax, Experian, and TransUnion. You should also ask to have a fraud alert placed on your credit report.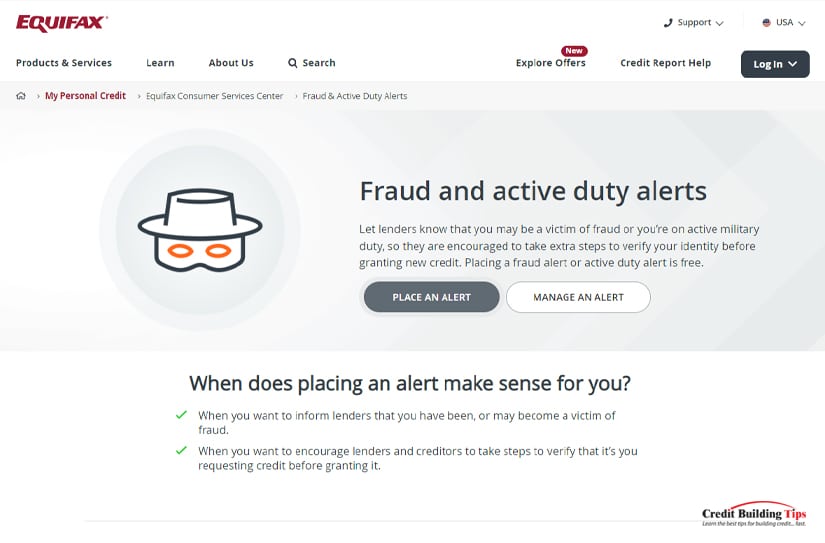 The FCRA requires companies to provide you with the details and a copy of your report. You have 30 days by law to dispute an inaccurate entry on your credit report, so don't dilly dally.
Another way to safeguard your credit reputation is by signing up for a credit monitoring service. These services let you know when new entries show up on your report and also let you know when your score changes for any reason.
Forbes Advisor used a 16-point data system to review 13 popular credit monitoring service providers. They picked the best services based on these four categories:
45% Services
35% Cost and fees
10% Customer experience
10% Reputation and customer satisfaction
The best credit monitoring services also include:
Identity protection services
Identity theft protection
Dark web monitoring
Other features that work to protect your personal information online
How much a credit monitoring service costs depends on the company and the types of features they include. Often you'll pay a monthly subscription of between $7 and $40 for individual plans.
Although some plans offer family protection at no extra cost, certain plans consider family protection an upcharge. In addition, while there are free credit monitoring services, they tend to be less comprehensive and may only provide single-bureau monitoring.
Also, make sure you read the fine print when choosing a plan that's right for you.
Victims of Human Trafficking
Finally, because we live in the real world where bad things happen to good people, if you are or have been a victim of human trafficking, there are ways to protect your identity and block anyone, including the CRAs, from giving your personal information to others.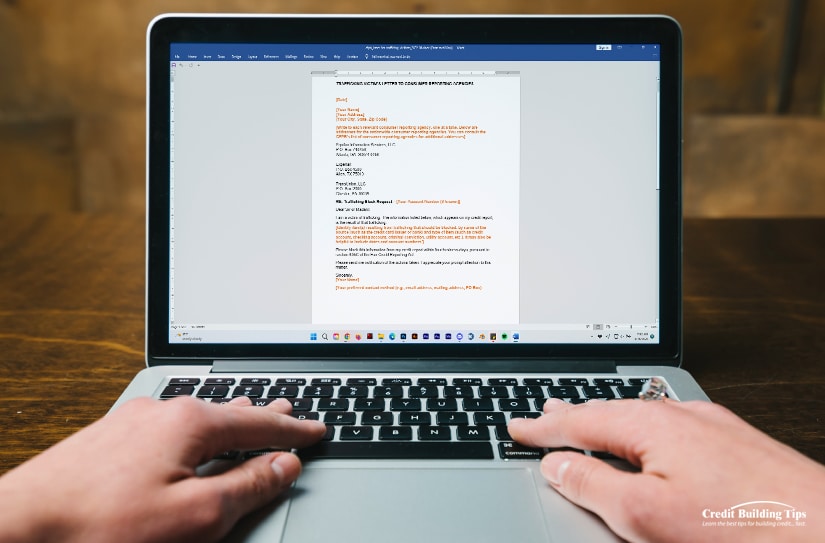 First, submit your human trafficking block request to Factual Data via mail or fax using the form located in the Human Trafficking Block section or by mailing or faxing your request to:
Fax Number: 866-516-3502
Factual Data
PO Box 530245
Atlanta, GA 30353
Your request must include the following:
Proof of identity
Victim determination documentation
A listing of the items on your report that were negatively affected by human trafficking
Your preferred method of contact (mailing address or e-mail address)
Ultimately, you should monitor and pay attention to the health of your credit score. The good news is that you're not alone in this and the FCRA, backed by the might of the United States government, is in your corner.
Over half of Americans (53%) surveyed in 2019 say that debt reduction is one of their top priorities. That same survey showed that nearly a quarter (23%) say they have no debt. Millennials seem to be a debt-averse generation who view debt as an unnecessary burden and one they're determined not to pick up.
Mortgages and student loan debts are easily the two biggest financial obligations we carry. These types of debt vary by generation but, surprisingly, not by a lot. Baby Boomers have an average debt of $186,506.00, while Generation X owes an average of $226,238.00 and Millennials an average of $214,112.00.
Nitro surveyed 1,000 Americans and looked at how debt — or the absence of debt — impacts their quality of life. They found that the vast majority of them carry some form of debt, with credit card debt being the most common type of debt they carry. Seventy-five percent owed in the neighborhood of $7,000 in credit card commitments.
Debt can quickly spiral out of control, and if you're looking to get organized and start eliminating these outstanding payments, you'll have to put together a plan.
A "Get Out of Debt" Plan
Benjamin Moore famously said:
"If you fail to plan, you are planning to fail."
That's very true when it comes to dealing with your debt. Without a plan, you won't be able to anticipate what risks and problems you may encounter along the way, and you'll likely waste time trying to solve challenges you didn't anticipate.
Problem-solving often costs money, so without a plan, you'll work against your best interests by failing to create and stick to a plan.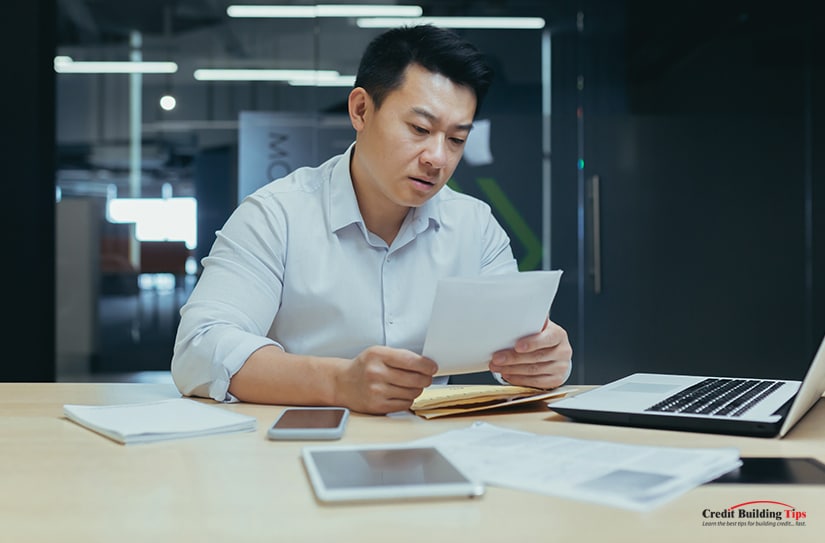 Here's the outline of a doable four-part plan:
Step 1: Do Your Math
Step 2: Verify the Debt
Step 3: Pay More than You Have To
Step 4: Get Creative
I'm going to jump to Step 2 first and then circle around and fill in the other steps after. I want to get it out of the way before moving on to the other steps because Step 2 contains what might trigger the most panic and anxiety.
Verify the Debt (from a Collection Agency)
When you're contacted about a debt you owe, you may hear from an in-house debt collector. If you're a few weeks or months behind on paying, your Walmart credit card company (for example) could contact you directly.
But once your debt is over a few months, the creditor (Walmart) may hire a collection agency to try to get the money owed, or they'll sell your debt to a collection agency. Still using Walmart as an example, they'll be guaranteed part payment — pennies on the dollar — of your original debt and then will write off the rest as a loss.
The result is that any outstanding long-term debt you owe is now controlled by a collection agency whose top priority is to get their investment money back, not care for your financial (or mental/emotional) well-being. As of June 27, 2022, the debt collection business is a multi-billion dollar industry.

There's a reason why the term "debt collector" scares us. One of the most alarming calls you can get regarding debt is from one of these collection agencies. Customer service is not on their list of priorities, and they can be aggressive and intimidating.
While the Fair Debt Collection Practices says they can't do the following:
Misrepresent themselves by using a fake name or pretending to be a member of law enforcement or work for a government agency
Lie about how much you owe
Try to slip inaccurate information about you into your credit report
Threaten you with arrest and have you put in jail
Harass you by threatening you with violence or harm or using obscene or profane language
Contact you at work (if you tell them not to)
Tell others about your debt and publicly shame you
Continuously call you before 8 am or after 9 pm local time
It's not uncommon for them to do so and even illegally threaten you with lawsuits to shock you into paying. There may be kind-hearted debt collection agencies who are filled with compassion for your financial situation, but they seem to be as rare as hen's teeth.
Before you think the only reasonable response to being contacted by a debt collection agency is to curl up under your covers, you'll be happy to hear that you have powerful and legal ways to deal with them.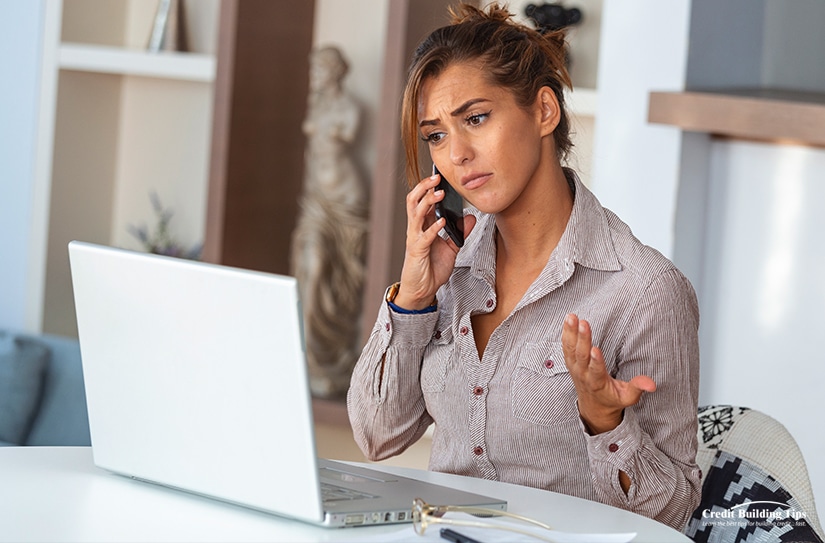 First of all, never assume the collection agency is right about how much you owe or even if you owe them money. According to last year's Consumer Financial Protection Bureau (CFPB), about 70 million people heard from a debt collection agency and were told they owed them money.
Hold on to your hats here. More than half — 35+ million people said the collection agency was wrong. Not just wrong, but nearly half of those 35+ million people (17+/- million people said that someone else owed the money. Not them.
I hope this gives you some perspective if a debt collection agency comes looking for you.
70 million were contacted by a debt collection agency.
35+ million were wrongly contacted.
17 +/- million were mistaken for someone else.
Other reasons the 35- million were wrongly contacted included:
The customer paid for but never got the product or service they ordered.
The customer's identity was stolen.
The customer had already paid off the amount.
The statute of limitations had passed, and the debt was no longer owed.
The customer had discharged the debt by declaring bankruptcy.
When over half of the calls are made by collection agencies at large, you should seriously procrastinate before hitting the panic button. Granted, you may not be one of the 35+ million people wrongly contacted, but there's a 50/50 chance you are.
And if you do owe money, you still need to take crucial steps before writing a check and sending it off. These steps ensure you don't pay money you never owed in the first place, you no longer owe because they waited too long, or you pay money for a full-on scam.
The Power of a Debt Verification or Validation Letter
Although Google (and others who should know better) can use the terms "debt validation" and "debt verification" interchangeably, they're technically different types of letters with different purposes.

One letter comes from a debt collector, and the other is a letter you send in response.
Under federal law, a debt collector must send you a debt validation letter within five days of contacting you. They can't simply call and inform you about the monies you owe. Although they are obligated to send it to you, you may need to request it when it comes to this type of letter. And that request letter from you is called a debt verification letter.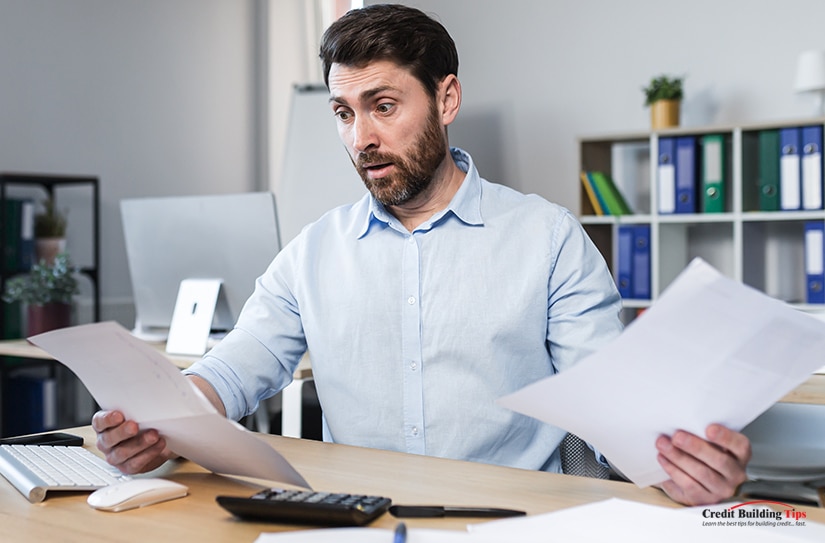 If a collection agency's first contact with you is via a phone call, don't give them any personal or financial information until you have confirmed it's a legitimate debt collection agency. Better yet, insist they contact you in writing. Politely give them your mailing address and end the call. While they might not be scammers, they could be, and you would have no way of knowing during the course of a call.
Debt Verification Letter (From You to the Debt Collector)
A verification letter is a request to the collections agency to prove that you actually owe the money a collector claims.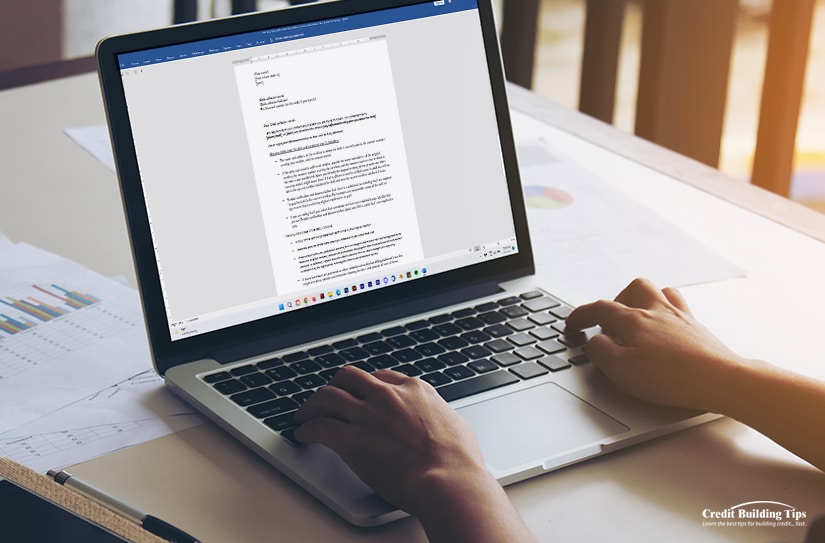 This letter should ask the following:
Why the collection agency thinks you owe this money.
Who the original creditor is, along with their address and phone number.
The amount of the debt, including any interest fees or collection costs.
Documentation, such as an original contract, proving it belongs to you and not someone else.
A copy of the last billing statement from the original creditor.
The date of your last payment.
The date the collection agency bought the debt.
Confirmation that the collection agency is legit and licensed to collect the debt in your state.
Once they receive your debt verification letter, they must (again by law) stop all forms of communication with you until they have sent you their debt validation letter. They may not call you, write you a letter or report you to credit bureaus and wreak your credit rating.
Debt Validation Letter (From the Debt Collector to You)
If you get a debt validation letter or you ask for one, it needs to include the following information:
How much you owe.
The name of the creditor.
A statement that you have 30 days in which you can dispute the amount.
Information about how to send a debt verification letter within 30 days.
A statement that if you ask for information about the original creditor, they will give it to you.
The Consumer Financial Protection Bureau (CFPB) is on your side, and they've drafted five specific sample letters you can use when it comes to dealing with debt collectors.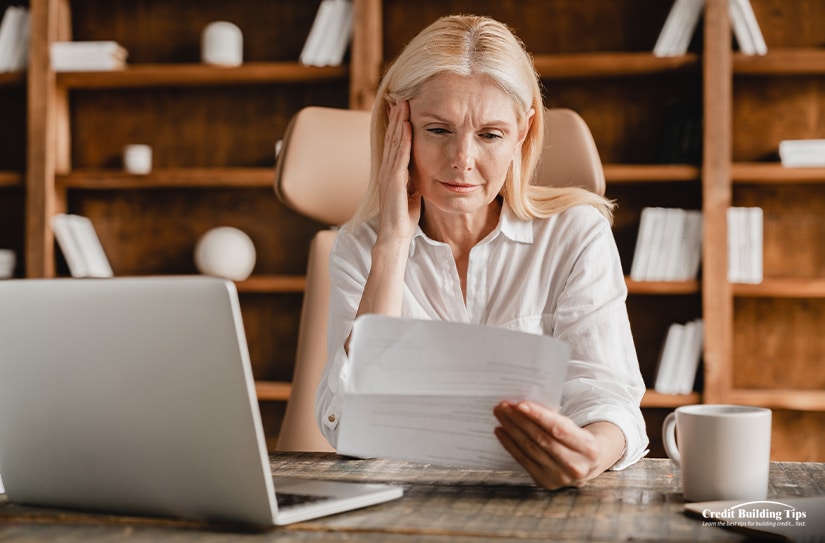 I can't give you better samples than the ones they provide for free:
This site also stresses that you don't procrastinate sending your debt verification letter. Thirty days seems to be the timeline the government typically sets for both you and the debt collector to respond to each other.
Please don't use the sample letters as legal advice, and if you're being sued or think you might be sued, they recommend you contact a lawyer and give some helpful advice on how to do so.
Back to the Process
Hopefully, the information about debt collection agencies and how to deal with them has reduced any potential panic or anxiety. You may owe money, but it's good to know you have the power of the US government behind you to make sure you're not bullied or harassed over it.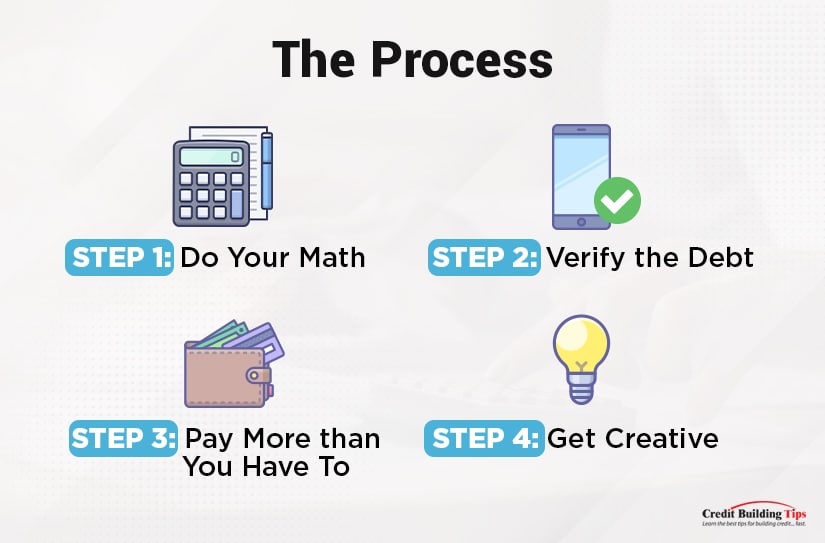 Step 1: Do Your Math
The first step in your plan should be to figure out exactly how much you owe. Not just the loan amount but also the interest rate, term, and any other relevant details. Double-check that you haven't missed any debts you owe by looking at your credit report.
You can check this report every week for free through AnnualCreditReport.com until April 20 of next year. After that, you can check it for free once a year. Make sure to check from all three credit bureaus: Equifax, Experian, and TransUnion. Some lenders only report credit activity on one or two, so checking all three ensures you won't miss any important information.
Step 2: Verify the Debt
See above.
Step 3: Pay More than You Have To
While you may think this step is out of reach, once you understand how much money you'll save in interest, you might think it's worth the extra effort.
If you carry a $7,000 credit card balance (like 75% of all Americans) and the interest rate on the card is 17% APR, you'll likely need to make at least a $225 minimum payment. If you only make this minimum payment, it will take you almost 42 months to pay off your card. Assuming you don't add any more debt to the account.
You will have paid more than $2,295 in interest over the four years at this rate. Using this credit card payoff calculator, you can plug in the amount of alternate monthly payments and see how much quicker you can pay off the amount owed and what the total interest cost will be to do so.
Step 4: Get Creative
Two creative ways I've found to deal with debt are to take any money you get in the form of a tax refund, a birthday present, a stimulus check, or an inheritance and apply it against your loans. In order not to be a total killjoy, even if you put a portion (the more, the better) of this "windfall" money towards your loan, you can get free of debt sooner and save the amount of interest you would have accrued.
The other creative way to get out of debt faster is to spend less than you earn. Or earn more than you spend. Either way works.
Cut your budget by tightening your belt a bit. A great way to do this is to write down every single item you spend money on and then arrange them in order of importance. Paying the mortgage or rent will typically be at the top of the list, and a new pair of shoes will be further down the list. Decide if the item is a need or a want, and see where you can do without a "want" to save money.
Pick up a side hustle, a few extra shifts, or a part-time job and dedicate this money to paying off your debts.
The less debt you carry, the better your credit. The better your credit, the more opportunities and freedoms you will have to use your credit muscle for your good.
You may be wondering what it means when you see a notation on your credit report that says, "remark removed from account." Should you be worried? Is this a good sign?

This comment in and of itself isn't necessarily either good or bad. It means that a note — or "remark" — has been deleted from your credit file. This note, which could also be a statement or comment, can be attached to your account to explain and give context to anyone authorized to look at your credit report.
Remarks (or notes, statements, or comments) don't directly affect your credit score and aren't involved in calculating the score. What the remark refers to can certainly affect your score, but not the remark itself.
Checking Your Credit Report
In March this year, Nerd Wallet recommended you regularly check your credit information. While the Consumer Financial Protection Bureau suggests checking your credit reports at least once a year, credit expert John Ulzheimer says that checking them once a month is better.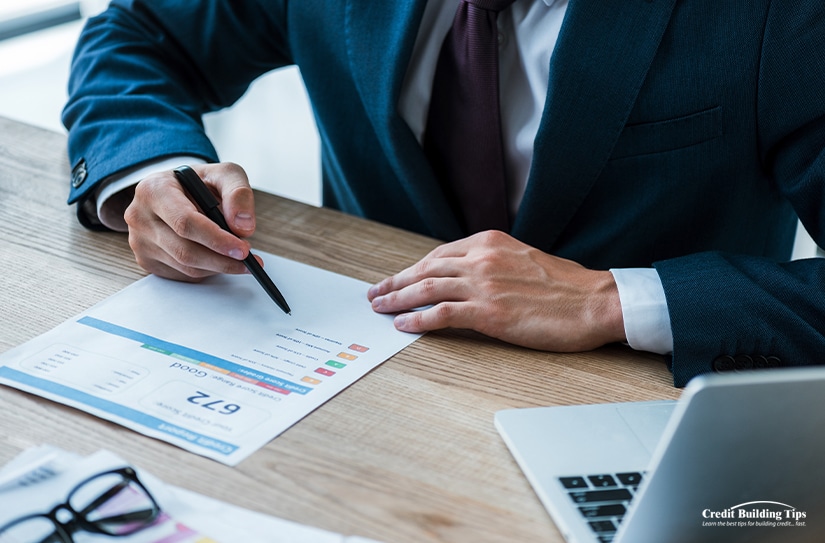 You can get your credit reports for free every week until the end of 2022. Due to the COVID-19 pandemic, Equifax, Experian, and TransUnion are making this offer. You can quickly and easily check your reports at the Annual Credit Report website and also get them over the phone by calling 1-877-322-8228 or by requesting a snail mail copy by writing to:
Annual Credit Report Request Service
PO Box 105281
Atlanta, GA 30348-5281
Who Can Add a Remark to Your Credit Report?
One of your lenders can add a remark to your credit account to give some more information about your account. Any remark they add and then remove will show this notation. It could be bad, good, or entirely neutral. Knowing you have had a remark removed isn't cause for worry.
At least, not yet.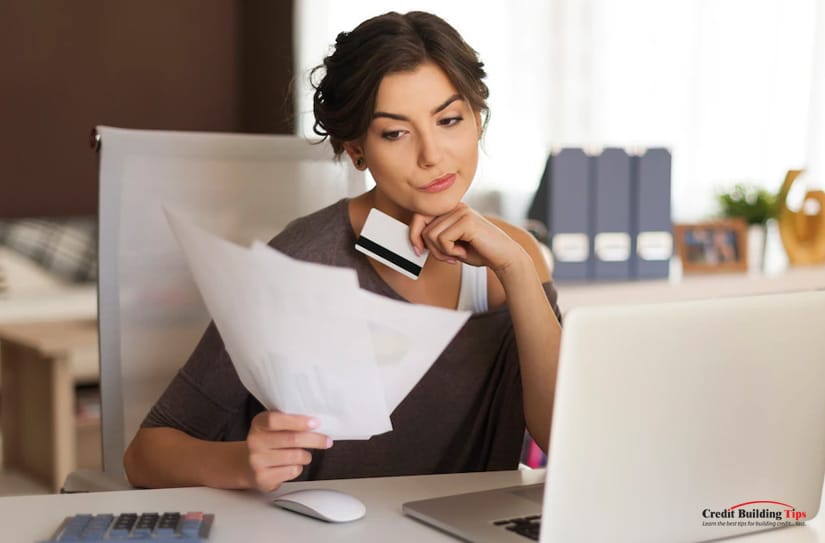 You can also add a "consumer statement" to your credit report. You'll need to get in touch with the credit reporting agencies and ask for copies of your credit reports. Don't worry that this will negatively impact your credit score.
"Soft" Inquiries
No matter what you may have heard, Equifax says that checking your credit reports or scores won't impact your credit scores. On the contrary, they report that regularly checking your credit reports and credit scores is an excellent way to make sure the information is accurate.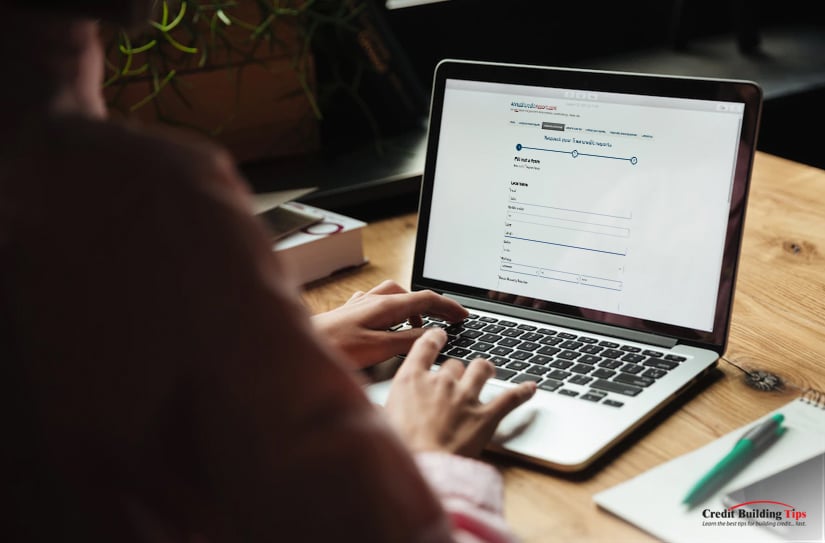 When you ask for a copy of your credit report or check your score, it's considered a soft inquiry, which doesn't affect your credit score. Other types of soft inquiries happen if a company sends you a promotional credit card offer or an existing lending account gets reviewed by companies you have an account with.
You can see these types of inquiries, and they'll stay on your credit report for 12 to 24 months.
"Hard" Inquiries
Unlike soft inquiries, hard inquiries do affect your credit score. There are two ways to make a hard inquiry — the first happens when you apply for a credit card. The second is when you apply for a loan and the lender checks out your credit history.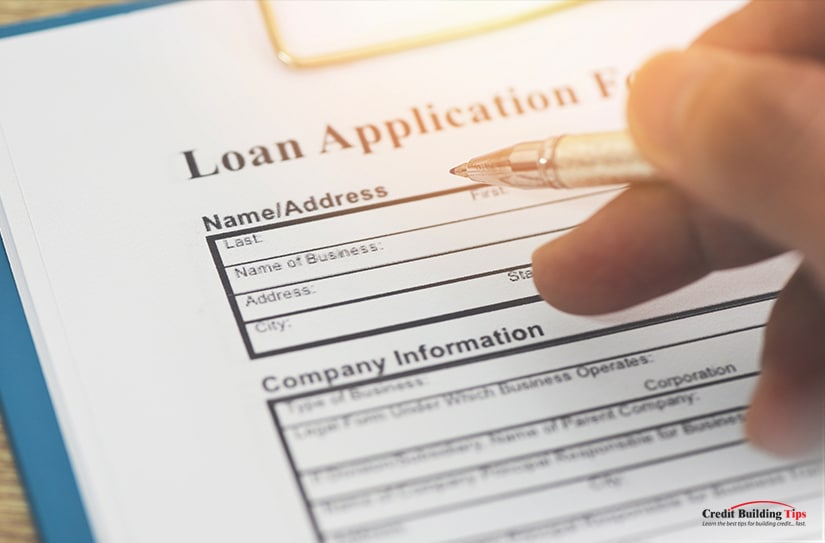 Of course, these types of inquiries are perfectly legitimate, and everyone needs to do them occasionally. If you're buying a home, you'll want to shop around for the best mortgage rates, so you'll contact several lenders. The good news is that when you make multiple inquiries for a single mortgage, they're treated as one single inquiry as long as you don't spread them out over a period that's longer than 45 days.
Remarks Added to a Credit Report
Before a remark gets removed from your credit account, someone will have added a remark. You may get an alert from your credit-monitoring service that lets you know this has happened. Then again, you may not get a notification of a remark being added which is why it's a good idea to regularly check your reports and scores.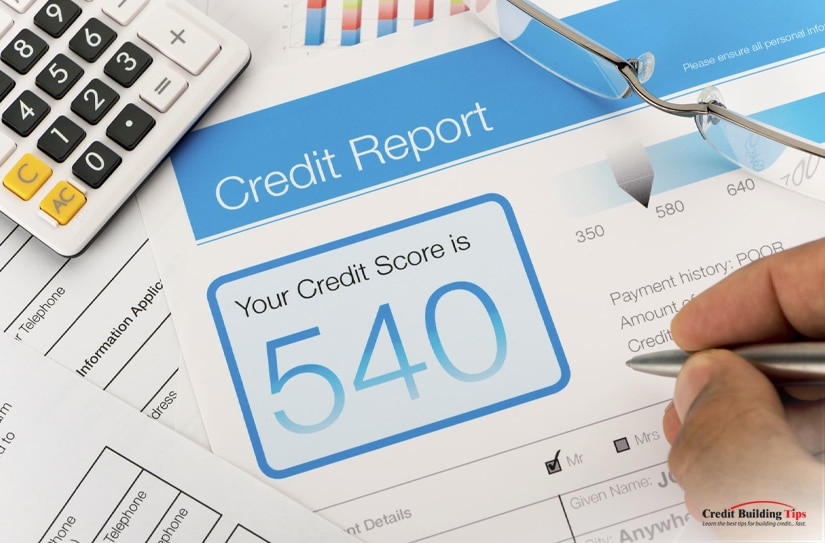 According to Finance Jar, there are several positive reasons why a remark was made on your account:
You "rehabilitated" a student loan after you defaulted on the loan.
You worked with a creditor to remove your negative payment history.
You let your creditor know that you couldn't make a payment on time due to extreme circumstances like a natural disaster or loss of income due to COVID-19. They agreed to show you grace on your payments by deferring, forbearing, or reducing them. These are three different ways to say that you can pay less or temporarily delay payments until you get back on your feet.
You're working with a credit counseling agency, and let your creditors know.
Some negative reasons why a remark could be made on your account:
You are more than 30 days late with a payment.
Your account has been sent to a collections agency.
An asset you owe money on has been repossessed due to non-payment.
Your home has been foreclosed on.
You declared bankruptcy.
Neutral reasons why a remark could be made on your account:
You filed a report that your account was hacked or you've been a victim of identity theft.
You disagreed and disputed information on your account as inaccurate.
Your credit account was deleted.
How Long a Remark Can Stay on Your Credit Report
The length of time a remark can stay on your credit report depends on three things:
What type of remark it is
Why it's there
Who put it there
If you put the remark there yourself, you can ask the credit bureau to take it off whenever you like. Unless you ask for it to be removed, it will stay there for one or two years, but not forever.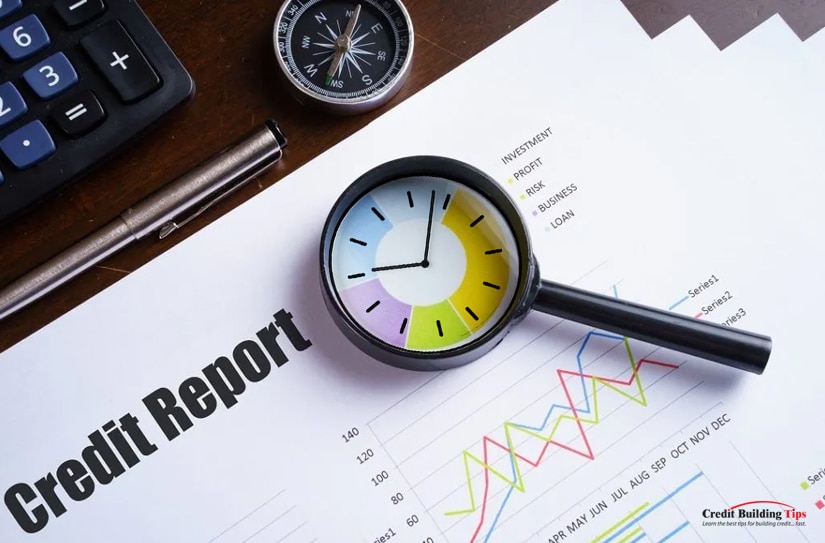 If a lender added the remark to your report, it would stay there for a specific amount of time depending on the type of remark:
Missed payments typically stay on your account for 7 ½ years from when the account was first reported late.
Account charge-offs will stay on your account for 7 years.
A repossession will stay on your account for 7 years after the account was first reported late.
If your account has been sent to a debt collector stays on your account for 7 years. Be wary when a debt collector offers to remove a collections account from your report with a pay-for-delete agreement. Reporting agencies don't recommend this.
Student loan late or defaulted payments will stay on your account for 7 years.
Chapter 7 bankruptcies stay on a credit report for 10 years, while a Chapter 13 bankruptcy stays on your report for 7 years.
A foreclosure stays on your account for 7 years.
Any unpaid credit card debt will disappear from an individual's credit report after 7 years. After this, any late payments associated with the unpaid debt won't affect your credit score. If a creditor chooses to sue, the case will be thrown out if you can prove that the debt is time-barred.
Remarks Removed from Your Credit Report
While remarks can be added to your credit report for good, bad, or neutral reasons, remarks are usually removed for positive or neutral reasons. There aren't really situations where a remark will be removed for a negative reason, as these types of remarks usually remain until the situation is resolved.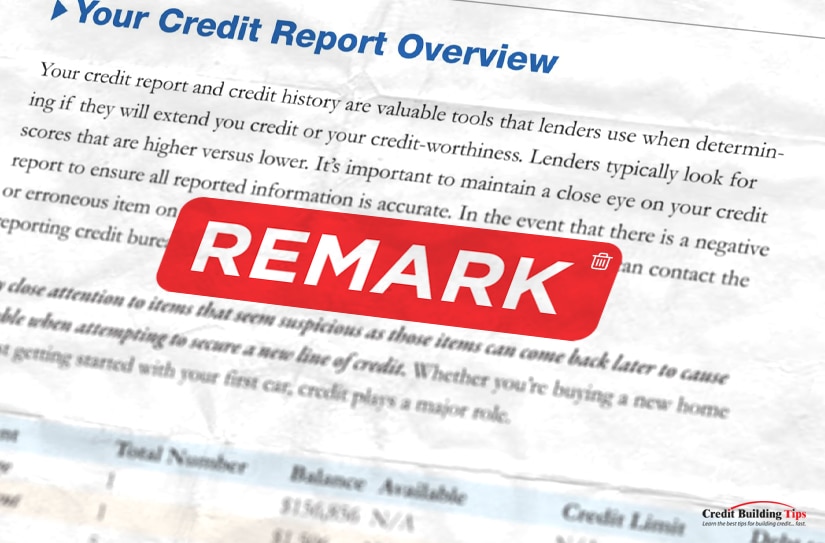 If you get an alert or you see that a remark has been removed when you check your report, it could mean that a payment status has changed, a credit dispute has been resolved, or an account has been deleted.
Dispute Filing Remark
As you may have reason to know, credit bureaus can make mistakes. The Federal Trade Union commissioned a study of the US credit-reporting industry and found that as much as five percent of consumers had inaccurate reporting on at least one of their three major credit reports.
The study also reported that:
"One in four consumers found errors on their credit reports that could affect their credit scores.
One in five consumers found an error that was corrected by a credit reporting agency (CRA) after it was disputed.
Four out of five consumers who filed disputes experienced a modification to their credit report.
Slightly more than one in 10 consumers saw a change in their credit score after the CRAs modified errors on their credit reports.
Approximately one in 20 consumers had a maximum score change of more than 25 points.
Only one in 250 consumers had a maximum score change of more than 100 points.

This FTC report is the first major study that looked at all the primary groups that participate in the credit reporting and scoring process:

Consumers
Lenders/data furnishers (including creditors, lenders, debt collection agencies, and the court system)
The Fair Isaac Corporation, which develops FICO credit scores
National credit reporting agencies (CRAs).

It was conducted with 1,001 participants who reviewed 2,968 credit reports with a study associate who helped them identify and correct possible errors on their credit reports."

If you file a dispute on your credit report,
an investigation will be opened on your account.
You should expect to hear the results of this investigation within 30 days. And if the information is found to be wrong or incomplete, your report should be updated within about 30 days.
The act of adding a remark to dispute a charge on your credit score doesn't affect your score. It's the outcome of the dispute investigation that determines whether your credit score will take a hit.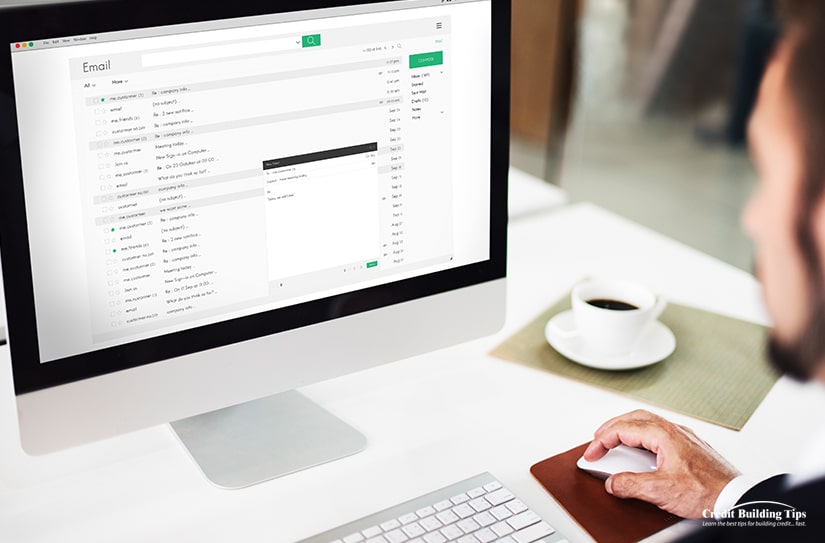 Once you file a dispute, the Fair Credit Report Act requires the credit reporting agency to place an "XB" code on the item in question. This code stands for "Compliance Condition Code" and means consumer disputes and an investigation is in process.
When a potential lender sees that code on your account, they know a dispute is being actively investigated by the credit reporting agency. The impact of this is that the FICO score won't allow an item that is being disputed to harm your score.
Basically, they don't allow a disputed item to be considered when calculating your credit score. But if you are trying to qualify for a mortgage, most lenders won't consider your application until any disputes are resolved.
Lenders require every single dispute comment, unless it's a medical account, to be removed before they approve a home loan. This may be due to an automatic flag that gets raised with their automated underwriting system.
A more important reason why lenders can't disregard a disputed remark is that the remark changes the way your credit score is calculated. Most home loans are long-term, and it's simply too risky for the lenders not to see your true credit score, both positive and negative aspects.
Usually, these denials can be dealt with before you lose your opportunity to purchase your new home. The dispute needs to be taken care of, and you might need to write an explanatory letter before your credit can get re-pulled by the bank or mortgage agency.
If you're right or wrong about the dispute, your credit score might dip once a decision has been made. This has more to do with the impact of the removal of the XB code than with whether the dispute was judged to be accurate or inaccurate.
Should You Work to Remove Remarks from Your Report?
If the remark on your account is there for a positive or neutral reason, it doesn't make sense to spend time trying to remove it, especially as it's clear that your credit score isn't impacted or affected by the remark itself.
Where it might be worth trying to remove a remark from your account is when it's there for a negative reason. Even if you've been able to resolve why you received a negative remark in the first place, the remarks will still stay on your report until they age off.
Negative remarks will alert other potential lenders to any credit troubles you've had in the past. If you can, speak to a live agent and explain your situation and why it's important to get a remark removed in a timely fashion.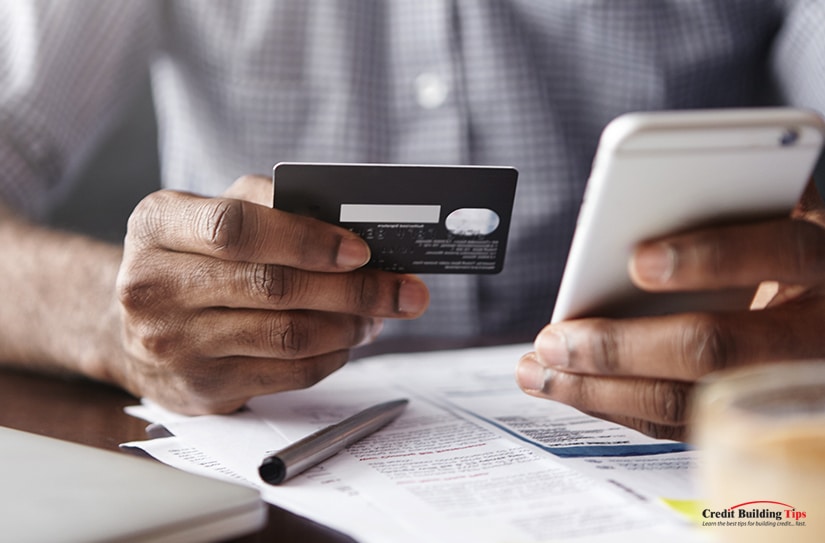 FAQ Blog suggests the following six steps to remove negative remarks from your credit report:
File a dispute with the credit reporting agency.
File a dispute directly with the reporting business.
Negotiate "pay-for-delete" with the creditor.
Send a request for "goodwill deletion."
Work with a credit counseling agency.
I'm passionate about the credit-scoring system and know how important your credit score is. And that's why I'm here every week, helping you understand what's at stake and how to take advantage of the system to improve your credit scores as fast as possible.
If you're curious where you stand in relation to the average amount of debt Americans have as individuals or how we're doing as a country, I've put together these facts and figures from various sources.
You may want to sit down before I tell you the latest numbers of personal debt in the United States in 2021.

According to the
United States Census Bureau
, the average American debt each U.S. adult carries is $58,604. Seventy-seven percent of Americans have at least some type of debt.
Before you fall off your chair, let's just clarify the definition of debt. The simplest definition of debt is when you owe money - to anyone and for any reason.
Most of us who have debt have agreed on terms of repayment with specific amounts paid for a specific period until the debt is repaid. Usually, interest is added to the debt to make it worthwhile for the lender to lend you the money. Maybe not if it's a loan from mom and dad, but usually.
The most common types of debt in America are:
Mortgages
Student loans
Auto loans
Credit loans
Still from the United States Census Bureau, the average American debt per household in the four categories I listed above is shown below:
| | | |
| --- | --- | --- |
| Type of Debt | Debt Total | Average Debt per Household |
| Any debt | $14.96 trillion | $158,209 |
| Mortgage | $10.44 trillion | $202,454 |
| Student loans | $1.57 trillion | $58,112 |
| Auto loans | $1.42 trillion | $31,142 |
| Credit card debt | $787 billion | $14,241 |
| Other | $421 billion | — |
Mortgages
For most of us, paying for some type of housing is our biggest monthly expense. Whether paying rent or a mortgage, a larger part of your monthly paycheck goes to ensuring you have a roof over your head.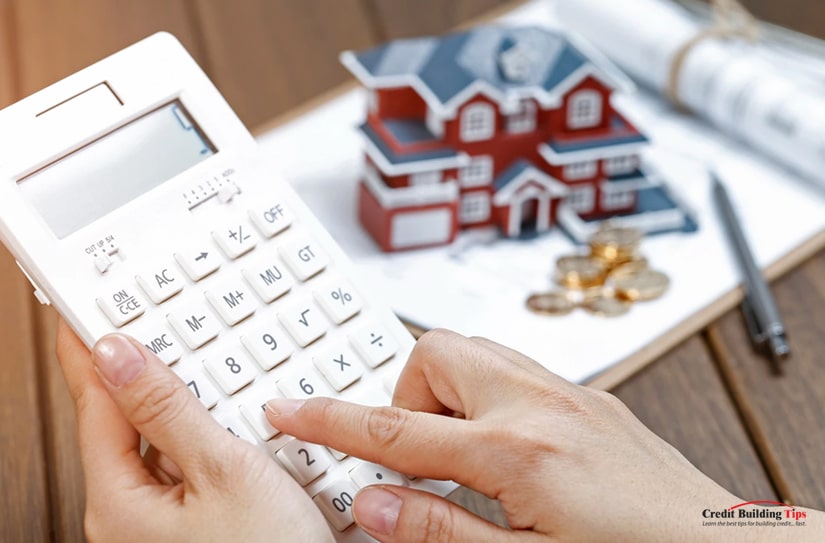 Back to the U.S. Census Bureau. They report that Americans with a mortgage make a median monthly payment of $1,595. Mortgages make up 70% of all American debt, which should be a bit of comfort. Of all the debts you can carry, having a mortgage on a piece of land and home still has a great return on investment. It's a debt that most often gives back.
Fifty-one point five million American households carry a mortgage. That translates to 42% of all households with an average mortgage debt of $202,454.
Student Loans
As of last summer, the latest numbers on the total student loan debt sit at $1.57 trillion. If we average this astonishing number out, this means each student owes an average of $38,792 that will need to be repaid once they graduate.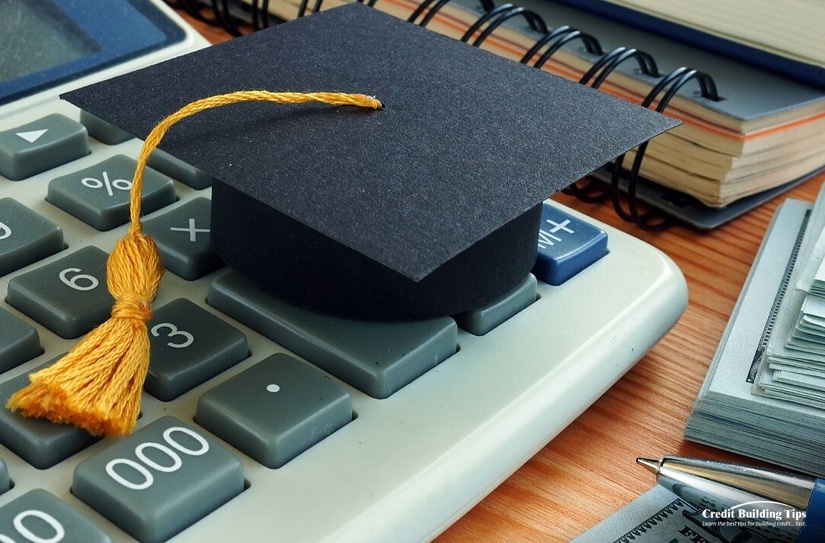 Student loans account for 11% of the country's total debt and are currently the fastest-growing type of debt in the States. To give you some perspective, this type of debt has grown at almost 157% since the Great Recession of 2007-2009.
The impact of this weight on young adults can't be overstated. Many graduates say that their student loans keep them from buying a home (40%) and even considering investing in their retirement (47%). Twenty-one percent even wait to get married because of their student loan debt burden.
Car Loans
Thirty-seven percent of Americans can't afford to buy a car without getting a loan. That translates to about 45.4 million households that carry this extra debt. As of last year, the total American auto loan debt is $1.42 trillion.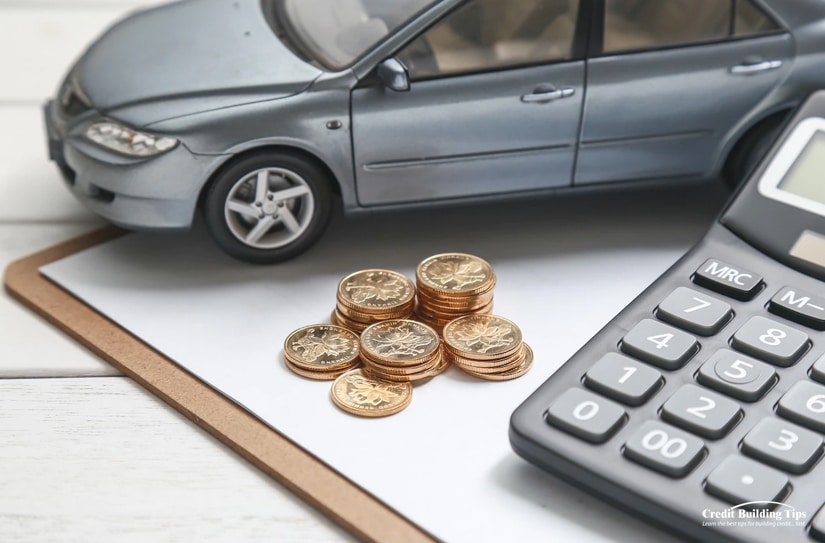 Experian reports that the average monthly car payment is $577 for new vehicles and $413 for used ones. The average total car loan debt per household is $31,142.
Credit Card Debt
The potential of never getting out of debt is greatest when we use credit cards and don't pay them off in full each month. Eight out of ten American adults report having at least one credit card, and 45% of these carry a balance over to the next month.
Just over 55 million households have this kind of debt, and the average credit card debt per household is $14,241. The total in America now has hit $787 billion in credit card debt.
While you won't qualify for a mortgage, student loan, or car loan unless you show you have the resources to repay the loan, credit cards don't require the same proof. Almost all mortgages, student loans, and car loans are set up with automatic payment withdrawals, which ensures your debt gets paid down without you needing to choose whether or how much of the payment you will make.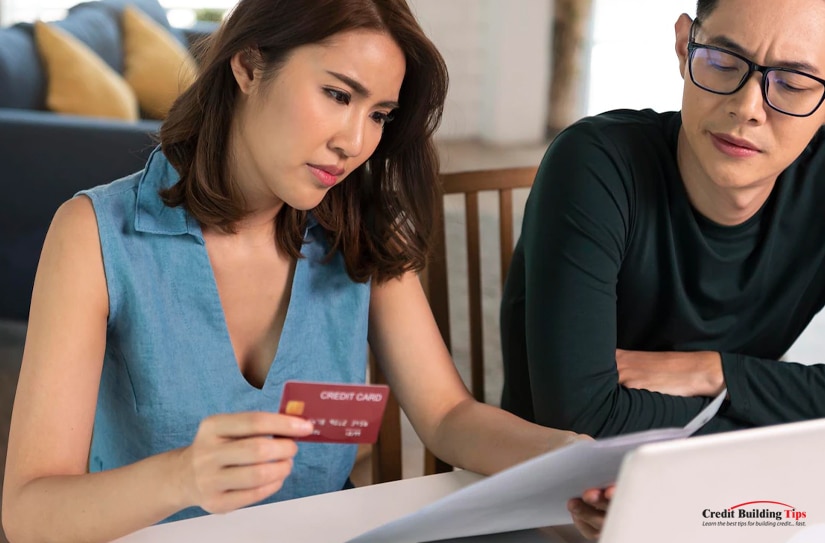 With credit cards, you can decide to make the minimum payment or only pay a portion of the monthly statement. Unfortunately, whatever you don't pay will accrue interest — an average of 17.13% will get added to your next statement on the unpaid portion.
If you do the math on the average interest and the total amount Americans owe in credit card debt. Credit card companies can look forward to making about $134.81 billion on interest alone.
And if you're one of the 52% who carries debt and pays interest on your cards, you're part of contributing to that $134.81 billion dollars.
The Average American's Debt Load
Released at the beginning of this year, Ace Bagtas wrote an article called 15+ Statistics on Average Debt in the U.S., using figures gathered from the last three years.
Based on the average American figures:
Debt payments made up 8.69% of total income (2020)
Revolving credit card balance was $6,271 (2020)
U.S. credit card delinquencies stood at a record low of 1.53% (2020)
Mortgage rates hit a low of 2.78% (2020)
Mortgage payments were $1,487, while the median was $1,100 (2019)
HELOC amount was $49,929, while the median was $24,000 (2019)
New car payments were $568, and used car payments were $397 (2020)
Interest rates for a 24-month personal loan were 9.34%
Personal loans in hardship grew from 3.5% in April to 6.15% (2020)
Consumer debt increased by 6% during the COVID-19 pandemic (2020)
People aged 45-54 showed an average credit card debt of $7,670, with 51.7% carrying debt forward.
People aged 75 or older have the highest credit card debt of $8,080, but only 28% are charged with credit card debt.
Thirty-four percent of 18-29 year-olds have student loans. Borrowers under 24 owe an average of $16,500.
Women showed lower income but had (54%) higher student loan payments than men (51%).
Self-employed residents pay an average of $1,539 in annual credit card interest.
No matter how the numbers are crunched, with 77% of Americans carrying some kind of debt, it's probable that you're one of them. Of course, some debt is better than others, and some debt can lead to problems.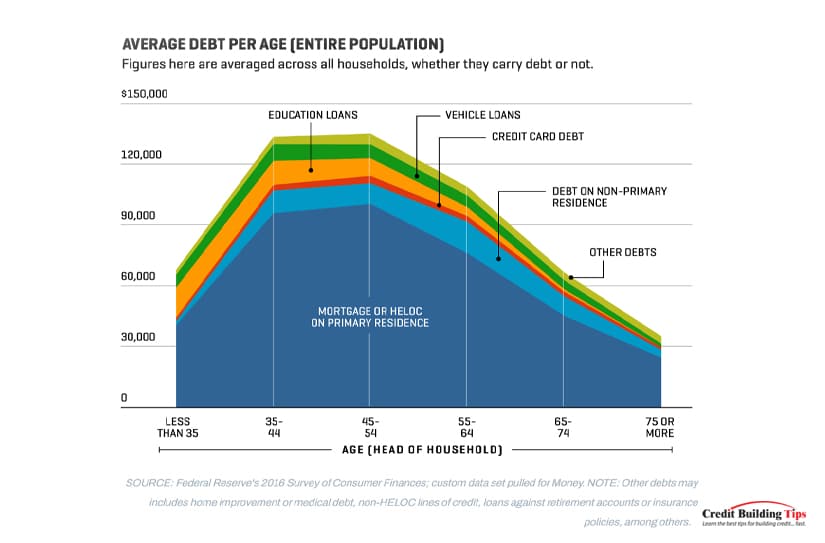 When you have debt, it's hard not to worry about how you're going to make your payments or how you'll keep from taking on more debt to make ends meet. The stress from debt can lead to mild to severe health problems, including ulcers, migraines, depression, and even heart attacks. The deeper you get into debt, the more likely you will face health complications.
Debt can feel free when you're in the rush of buying something, and all it takes is a swipe of your credit card or the scribbling of your signature on a loan document. That's an obvious illusion, even though it can be a powerful one. Unless you have an interest-free loan or a zero percent APR credit card, you will pay hundreds if not thousands of dollars for the privilege of borrowing money.
Any time you take out a loan or buy something you can't pay for immediately, you are borrowing from your future. You hope you'll earn enough in the future to pay for something you bought in the past, and if that something doesn't appreciate in value, you may experience severe buyer's regret when you're still paying years after you've used up what you bought.
The more debt you accumulate, the higher your monthly payments will be, and the less you'll have available to spend on anything else, like vacations or (more importantly) funds for your retirement.
On a personal level, debt can put pressure on your household finances and create a lack of financial security for your family. This is especially true if you're not on the same page as your spouse and find yourself arguing over spending habits.
10 Ways to Lower Your Debt.
Getting out of debt may sometimes feel like climbing out of a deep dark hole, but there are tips on how to start climbing.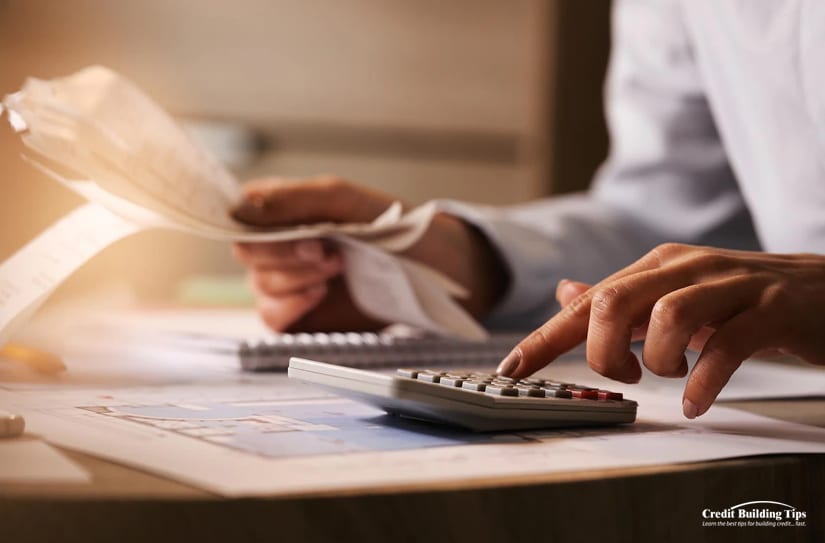 Every journey starts with the first step, even getting out of debt:
Make a budget. A budget can help you get real about what you earn (and bring home) and what you are actually spending. Seeing how much you're spending on coffees or other random items that may not be necessary can be a very helpful way to cut down on your spending and help you pay back debt faster.
Commit to not taking on more debt. Work hard to pay down what you already owe before adding any new debt. This includes avoiding making any unnecessary purchases. The more you add to your debt load, the harder it will be to manage and reduce your debt.
Pay bills in full and on time. The greatest gift you can give yourself as you try to reduce your debt is to stop paying interest. And the only way to do that when it comes to most debt is to make a full payment every time your statement is due. Avoid wasting money by making payments late and getting dinged with late fees.
Check your bill statements. The paper pushers who make up your bill statements are humans who can make mistakes. Spend the few minutes it takes to check your bills and make sure the amount due is accurate. When it comes to credit card statements, it's a good practice to keep receipts and check them against your bill. This helps protect you against small amounts of credit card fraud and making ongoing monthly payments when you only intended to sign up for a free month's subscription.
Pay off high-interest debt first. This is such a helpful tip. Figure out which debt is charging you the highest amount of interest and make it a priority to pay these down first. The difference this makes if your debt is spread across several lenders with different interest rates can be considerable.
Cut down on the number of credit cards you have. While it's helpful to have several credit cards when you are initially trying to establish a credit rating, this only works if you are good at borrowing and paying back without letting the debt amount pile up. And once your credit rating is established, keep the number of credit cards you have to a few with the lowest interest rate available. It's much easier to keep track of a few cards than a wallet full.
Do your homework when consolidating debt. By getting a debt consolidation loan from a bank or credit union, you'll be able to manage your debts more easily. You'll make only one payment to the bank or credit union rather than making several payments to all of your current lenders. Often, the bank or credit union may offer you a lower interest rate than the rates on the loans you owe, so shop around for the best rate before consolidating.
Contact your creditors about repayment plans. Pick up the phone and speak directly to the companies you owe money to. When you talk human to human, you'll often find they are willing to set up a realistic repayment schedule for your budget and help reduce your monthly payments.
Talk to credit counselors. If you need help developing a debt repayment plan, think about talking with a credit counselor. Just be careful of counselors who claim they can pay off all of your debt quickly with one low fee, as that's usually a scam.
Don't give up. It's hard work to reduce or pay off your debt. Keep working towards that goal and unlock the door to a new level of financial well-being. Once you have achieved your goals, remember to guard against racking up debt again.
While some financial strategies suggest taking a portion of your income and investing it in a well-balanced, long-term investment rather than paying off your mortgage, that's the only strategy I think works when it comes to managing debt.
For the other types of debt — student and car loans and credit card debt — consider changing your thinking about debt altogether.
When you rely on credit, your ceiling is your credit limit. Once you hit it, you can't spend any more. So you stop. You need to change this.
Your spending limit needs to be the money you actually have in your checking account. Once it's gone, then you shouldn't spend any more. Once you refine your spending plan and learn to follow it, you should be able to always keep a buffer of $500 to $1,000 in your checking account.
That may be a big goal if you're facing a lot of debt, but it is truly one you can reach. And your biggest reward will be the feeling you have once you do, and you're one of the 23% of Americans who are debt free!
Before your toes start to curl when you read the word "dispute," let me reassure you. A 609 dispute letter isn't really about disputing in the sense of creating conflict or having an argument.

Asking for a 609 dispute letter is simply a way of asking a credit bureau to give you the documents that confirm how reliable and accurate their reporting is.
If you find information on your credit report that's not accurate, you can easily figure out why when you get one of these letters. It's important to keep an eye on your credit report, especially if it's dragging down your credit score.
The Fair Credit Reporting Act (FCRA) is the primary federal law that regulates the collection of consumers' credit information and access to their credit reports. This act was passed in 1970 to make sure any personal information contained in the files of the credit reporting agencies is fair, accurate, and kept private.
It also has rules that manage how a consumer's credit information is obtained, how long it is kept, and how it is shared with others — including consumers themselves. If you're interested in some bedtime reading guaranteed to send you to sleep, you can read the entire act here.
Section 609 Dispute Letters
While section 609 doesn't come right out and say that you have a right to challenge inaccurate information, it does defend your right to get a copy of all the information in your credit file.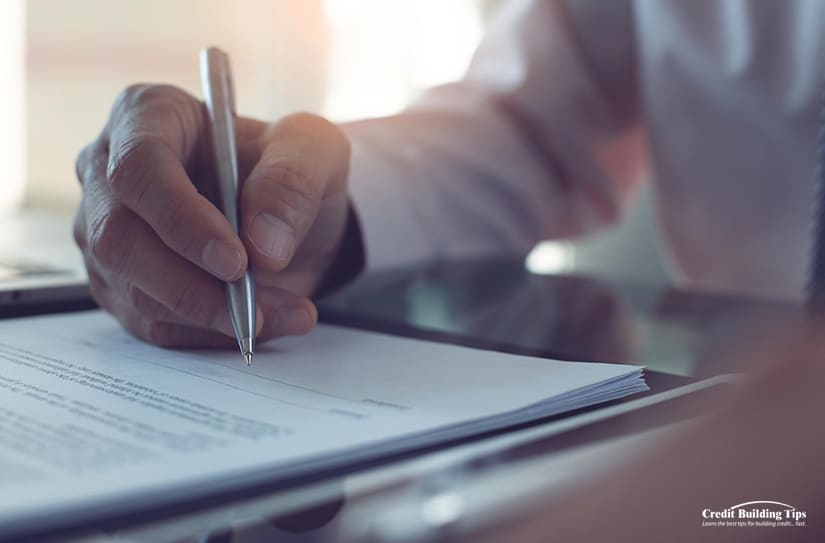 You have the right to ask for:
All the information in your consumer credit files.
Where that information came from.
Who accessed your credit report within the past two years (unless it was to complete an investigation).
What businesses have made soft inquiries within the past year.
While that's all good, section 609 doesn't give you the right to require credit bureaus to provide proof of your accounts. They also have to provide a description of the dispute process if you ask for it in writing.
You can argue over any information you think is incorrect or unverifiable. The credit reporting agency is responsible for deleting any information that can't be verified or confirmed. But if the information turns out to be accurate, they don't have to remove it.
Credit Reporters Make Common Mistakes
You might think that credit bureaus are all about checking and checking again to ensure they don't make mistakes. Unfortunately, they're still human and can type in the wrong information, get numbers mixed up, and generally mess up.
Apparently, the most common types of mistakes that credit reporters make are these two:
Reporting on accounts that are closed as if they're open.
Reporting on good-standing accounts as if they're delinquent.
Your credit report can also mistakenly show credit card payments as being late when they're not or show utility bills as unpaid when they were really paid.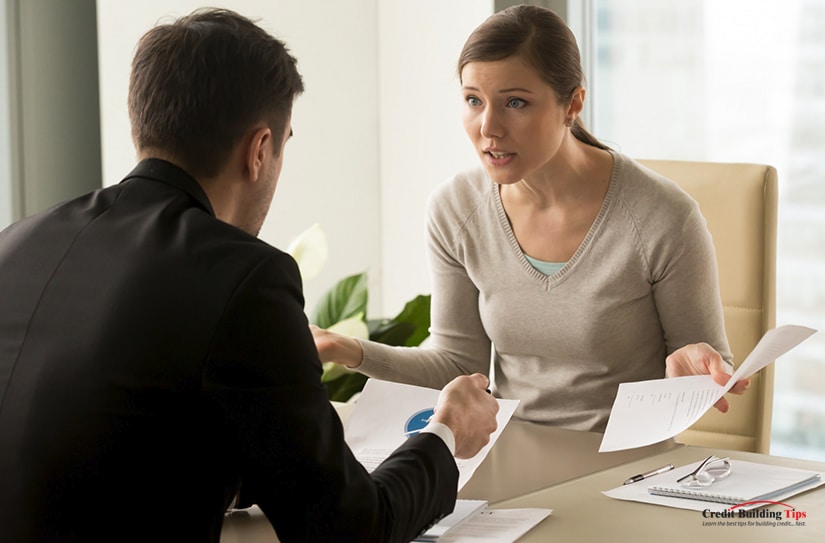 Errors like this lower many Americans' credit scores. And when your credit score is low, it can affect your ability to qualify for a loan or a credit card. This can be totally frustrating if your credit card score is lower than it should be because of a clerical error.
Even if you do qualify for a loan or credit card, you might have to pay a higher interest rate. If you don't deserve this higher interest rate, you'll be losing money every month.
In some cases, if you're applying for a new job and your employer wants to run a credit check to make sure you're a financially responsible employee, a bad series of entries on your credit report can ruin your chances of being hired.
How Credit Reports are Created
In the United States, credit reports are created by three big credit bureaus:
Equifax
Experian
TransUnion
These companies package, analyze and put together credit reports and credit scores. Lenders then use these scores to decide whether they'll lend you money.
Does Sending a 609 Dispute Letter Work?
There's no evidence that sending a section 609 dispute letter is better (or worse) at figuring out an error on your credit report than other ways of checking. If you send a dispute letter and the credit bureau can't produce the information that's being used to calculate your credit score, action must be taken.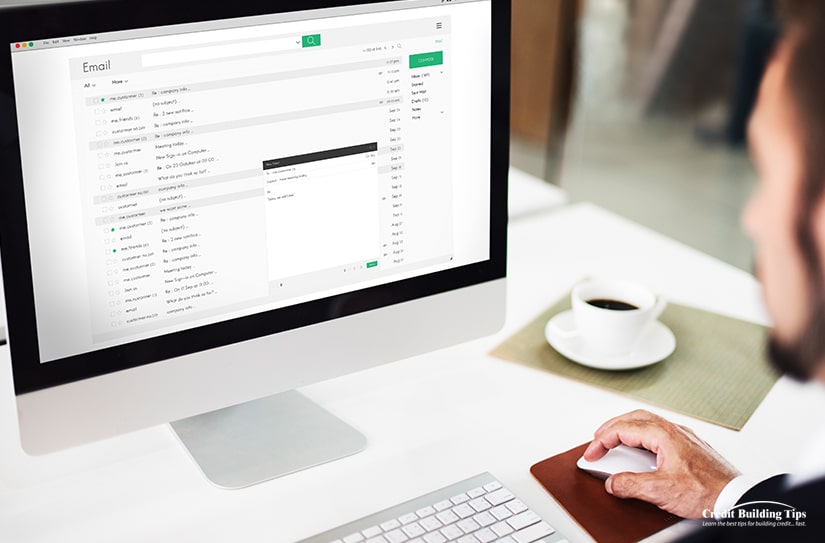 If the credit bureau can't show you:
Original signed copies of your credit applications
Cashed checks used for bill payments
Then they have to remove the disputed item or items because it's unverifiable. Just know that while the FCRA states you're entitled to all the information a credit reporting agency has in their system, they're not responsible for giving you information they don't have in their system. Totally reasonable.
The flaw with just relying on a 609 letter theory is that the FCRA doesn't require credit bureaus to keep or provide signed contracts or proof of debts. This means the information could still be valid and correct, even if the specific documents you're looking for can't be produced. That's not helpful.
How to Start a Dispute with a Credit Bureau
First, you'll want to get copies of your credit reports so you can review them for errors. You have the right to a free copy of your credit reports once every 12 months from AnnualCreditReport.com. You can also call (877) 322-8228 to ask for a copy of your credit report over the phone.
A good start is to get yourself organized. If you have a lot of bills that you pay through a loan or credit card, a simple spreadsheet is a great way to get a clear picture of who you owe, how much, and whether you're on track with your payments.
Create a spreadsheet that lists:
The name of every bank, credit card company, debt collector, and collection agency you owe money to.
Their contact information.
The amount of money you owe to each.
The date on which you're required to make a payment.
You might find it helpful also to identify what type of debt each charge is. Some debts have different rules about how they're allowed to be collected.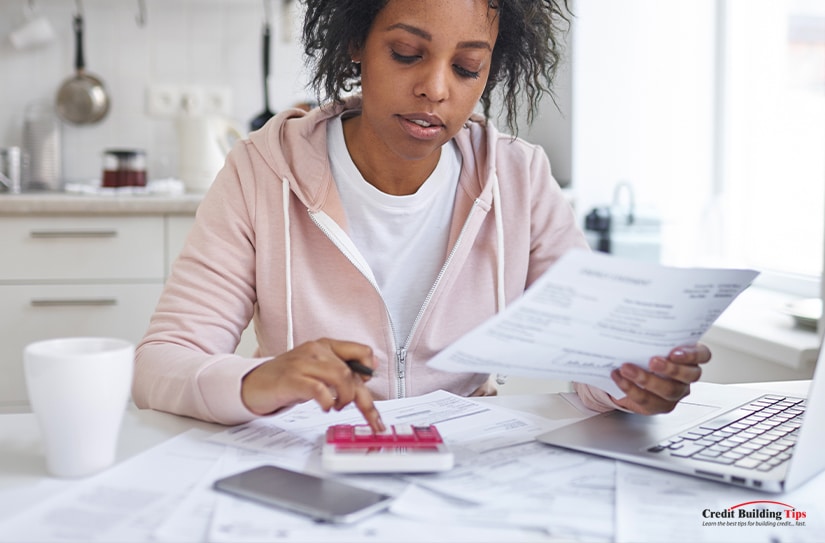 The three main types of debts are:
Secured debts
Unsecured debts
Priority debts
Secured debts are debts that are attached to something of value. Like your car, boat, or your house. Something you can touch. If you don't make payments, these things can be repossessed.
Unsecured debts aren't attached to any material thing. These kinds of debts include student loans, medical bills, or credit card debt.
Priority debts refer to back taxes, spousal support, or child support payments. You can't get around paying what you owe, even if you are forced to declare bankruptcy. Every other type of debt may be wiped out, but these three will stay with you until you pay them.
You'll want to keep your papers in a better place than by stuffing them into a shoebox. You don't necessarily need a fancy file cabinet, and you can just get a sturdy box, invest in some folders, and file the same type of account or debt in its own file.
Mark the account name on the top of the file and put them in alphabetical order. It's the simplest and easiest way to keep track of what you owe and to see if your credit report is accurate.
Best General Template for a 609 Dispute Letter
There's a lot of information online about 609 dispute letters, but there's really no evidence that any one letter template is more effective than another. Apparently, you could write your credit report dispute letter on a paper towel. As long as it includes all the necessary information, can be read, and is true, the credit report must be corrected.
And while you could spend money buying a letter template, you really don't have to. There's nothing special about the format or wording, it just needs to include accurate and complete information about you, plus you need to make sure to include all the documentation required.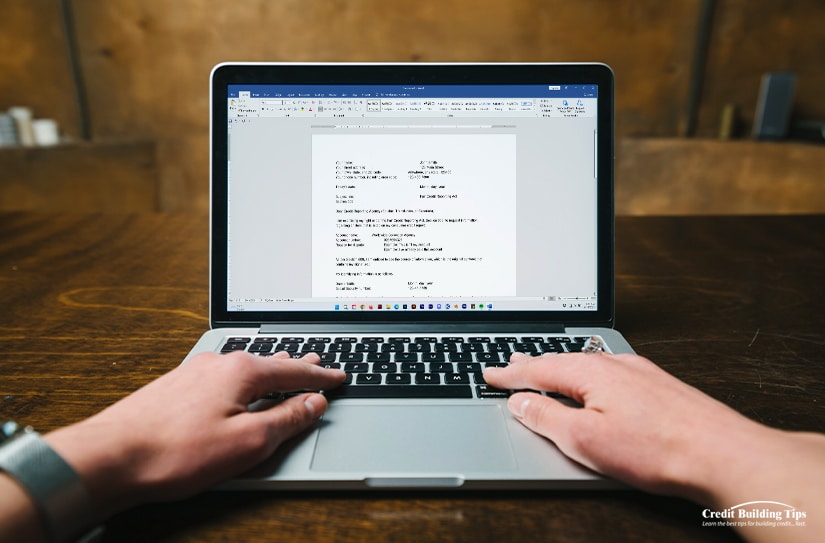 Make four copies of the following documents:
The credit report highlighting or circling the account you're questioning.
Your birth certificate.
Your Social Security card.
The page in your passport that shows your photo and passport number.
Your driver's license or state-issued identification card.
A tax document that shows your SSN.
Your mortgage contract or rental agreement listing your name and address.
A utility bill showing your name and address.
Once you have those copies, you'll want to write a letter that includes:
Your name: John Smith
Your street address: 123 Main Street
Your town, state, and zip code: Anywhere, any state, 123456
Your phone number, including area code: 123-456-7890
Today's date: Month, day, year
Subject line: Fair Credit Reporting Act Section 609
Dear Credit Reporting Agency (Equifax, TransUnion, or Experian),
I am exercising my right under the Fair Credit Reporting Act, Section 609, to request information regarding an item that is listed on my consumer credit report:
Account name: Worldwide Collection Agency
Account number: 0987654321
Reason for dispute: Example: This isn't my account/I've already paid this account
As per Section 609, I am entitled to see the source of information, which is the original contract that contains my signature.
My identifying information is as follows:
Date of birth: Month, day, year
Social Security number: 123-45-6789
[Note: If you have a lawyer, state that you have legal representation and provide that person's contact information.]
As proof of my identity, I have included copies of my:

Birth certificate
Social Security card
Passport
Driver's license
W-2
Rental agreement
A cellphone bill.

I have also included a copy of my credit report. I've circled (or highlighted) the account I want to have verified.
If you cannot verify the account with the original contract, please remove the information from my credit report within 30 days.
Sincerely,
Your signature
Enclosures: Add a list of all the supporting documents you include with this letter.
Once you've made your four copies and written and printed out your letter, you'll need to put together three separate packages and send one to each credit reporting agency listing the account you need to have verified. Keep one set of the letter and documents for yourself.
Where to Send Your Snail Mail
Equifax
P.O. Box 740256
Atlanta, GA 30374-0256

Experian
P.O. Box 4500
Allen, TX 75013

TransUnion Consumer Solutions
P.O. Box 2000
Chester, PA 19016-2000
Take the extra trouble to go to your local post office and send the packages by certified mail.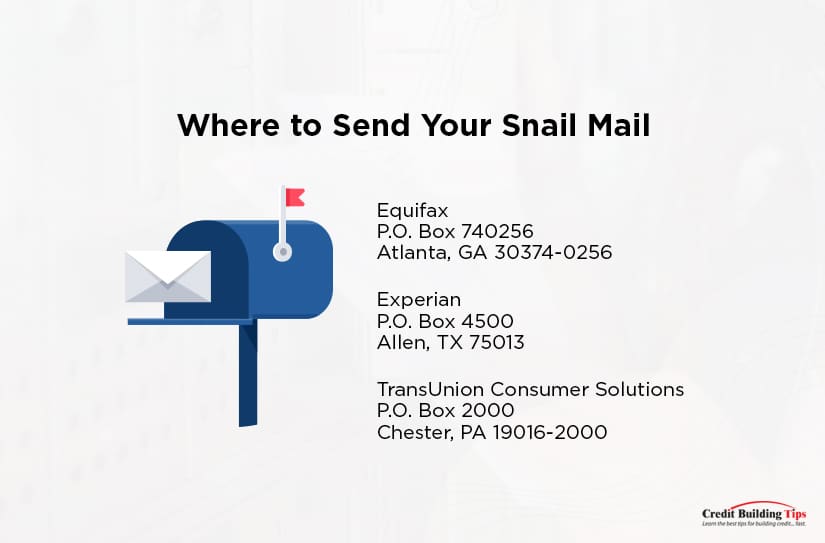 You'll pay less than $7 an envelope at today's postal rates, including a return receipt. A small investment to ensure these packages get where they need to go!
Are There Other Ways to Dispute Errors on Your Credit Report?
If printing and sending a letter with physical copies seems too old-school for you, you can start a dispute online with each of the three credit bureaus.
Start a dispute with Equinox here. They'll walk you through a series of pages allowing you to fill in and submit the information they need.
Go to Experian Dispute Form to fill in this form. Keep a copy for yourself and send a copy along with the necessary documents.
Create a user account at TransUnion to manage and start a dispute with them.
While there are no guarantees that a 609 credit dispute letter will help you remove negative information from your credit report, if you are right that the credit bureau has made a mistake on your report, you have the best chance of fixing the mistake (and your credit rating) with a 609 credit dispute letter or by filling in the online equivalent.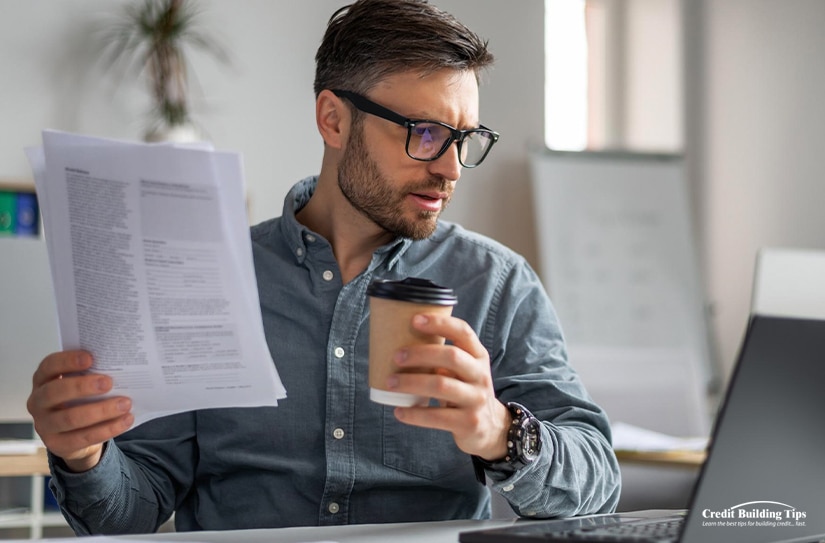 The bureau wants to make sure there was a mistake made, and they find the documents required to verify the debt(s) in question and how clearly the items are disputed.
609 letters are the best way to get the dispute process started. Once you've requested information from the credit bureaus, they must give you all the information in your credit file related to the items you've inquired about.
They don't have a choice whether or not to give you the information you asked you. Under the law, you are entitled to the information, and they cannot withhold it.

Keep an organized record of your requests. If the credit bureau is not responding to your 609 letter or any follow-up letters, you can report their behavior to the Federal Trade Commission (FTC).
This is the federal agency charged with enforcing the FCRA. Filing a complaint with the FTC will put additional pressure on the credit bureau to respond and also to fix any errors in your credit report.
Even though it's probably understood, it might still be worth mentioning. Submitting a 609 dispute letter isn't about finding a clever legal loophole. It's just about making sure your rights are protected and taken care of under the law.
And that's worth a whole lot.
Still have questions? We've got the answers! Let us know in the comment section below, and we'll be sure to respond to you.
If you haven't heard the term "tradelines" before, sit back, grab a cup of coffee and let me tell you precisely what they are, how they work, how you can use them, and whether doing so is legal.
What's a Tradeline?
The simplest way to explain a tradeline is:

It is a record of activity for any type of credit extended to a borrower and reported to a credit reporting agency. Tradelines are created on a borrower's credit report to track all the account activity. A tradeline is established for every line of credit or debtor's account, such as a mortgage, car loan, student loan, credit card, or personal loan.
Basically, a tradeline is a record-keeping mechanism that tracks the activity of borrowers on their credit reports. Each and every credit account has its own tradeline.
Borrowers can, and usually do, have multiple tradelines on their credit reports. Each one represents the individual borrowing accounts for which they've been approved.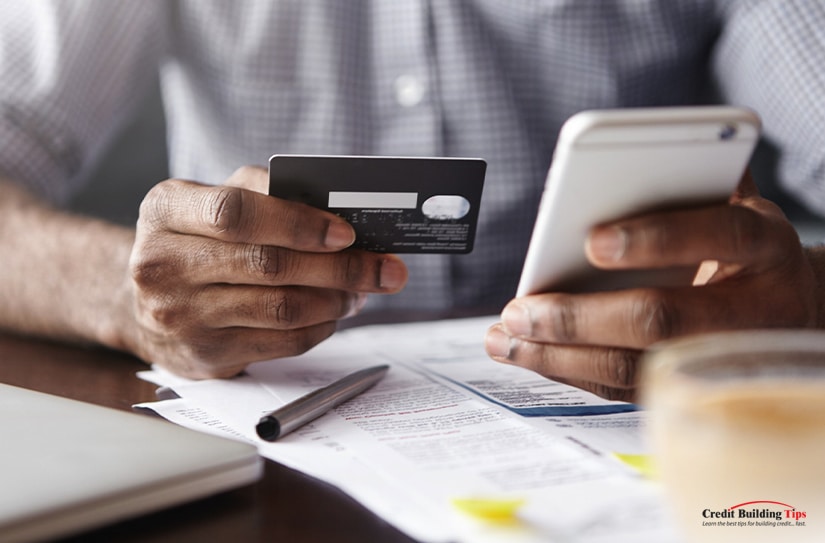 That's the long and short of what a tradeline is and why we have them. So far, they don't sound that complicated or important, right?
Tradelines can contain different data points that give information about the creditor, the lender, and the type of credit being provided. Things like:
The lender's information, including their name and address.
The kind of account or type of loan.
A partial account number.
The account's current status.
The dates an account was opened, the last activity, and when (if) it was closed.
The current account balance.
The credit limit or the original amount of the loan.
The monthly payment amount.
The recent balance of credit cards.
The payment history.
If the date credit was extended.
Any missed payments.
The total amount owing as of the latest report.
How Does a Tradeline Work?
It starts to get interesting when you learn that the information included in your tradelines is used to calculate your credit scores. And that's really where your ears should perk up and dial in.

Your credit score is a summarized snapshot of your creditworthiness, used to determine whether lenders will be willing to lend to you. Factors considered include how many tradelines you have and the types and lengths you've had, good or bad. New tradelines can be used to influence and boost your score.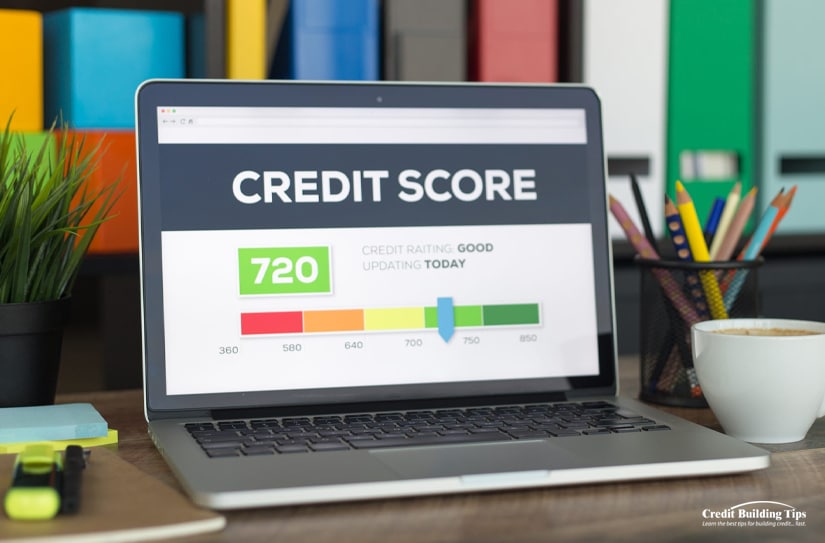 A good credit score gives you access to reasonable interest rates, faster loan approvals, and suitable insurance policies. Unfortunately, nearly 70 million Americans suffer from bad credit because fixing your credit score takes time and self-control.
When you apply for credit, your lender will want to "pull" your credit score as part of their approval process. Your FICO score is made from the information listed on each trade line associated with your name.
These scores are calculated using many different pieces of credit data in your credit report.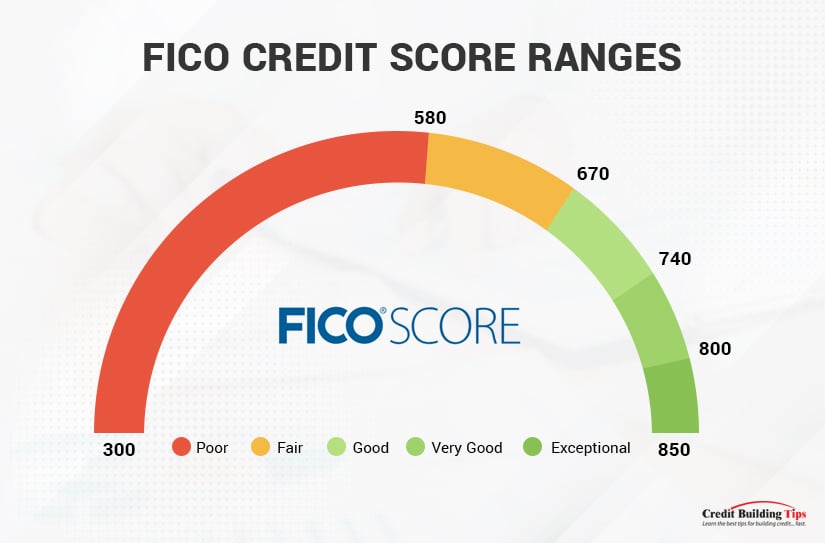 The data is grouped into five categories, each with a pre-determined percentage of weight given:
What Is The Bankruptcy Navigator Index?

A fairly recent addition to calculating your credit trustworthiness is a predictive score that looks at how likely you'll go bankrupt in the next two years. This is called a Bankruptcy Navigator Index (BNI), and this number might be the reason you're turned down for a loan or mortgage, even if your FICO score is healthy.
You can't look at your BNI as it's not included in your credit report. The BNI was developed by Equifax and is an internal score that is only available to lenders.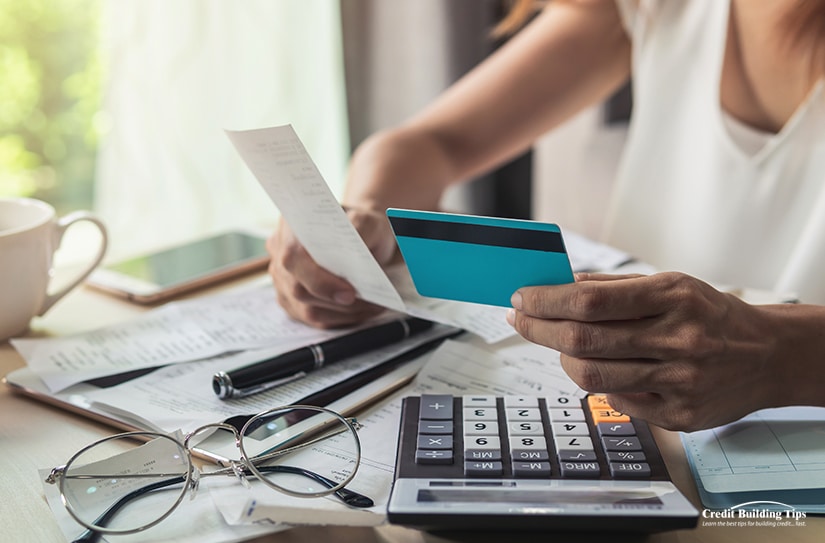 Equifax describes the difference between consumers who have bad credit and one who they feel are facing bankruptcy in the next 24 months as:
"Delinquent consumers have moderate financial difficulty, which is often a long-term chronic behavior. They manage credit poorly and occasionally miss payments, sometimes with multiple missed payments leaving to collection efforts and write-offs.

Consumers heading into bankruptcy are in severe financial difficulty. They make smaller payments on their credit cards. They tap into their line of credit to make their installment loan payments. They shop for additional credit cards, a new line of credit, and consolidation loans.

Eventually, they reach their limit on their cards and lines of credit. They are forced to declare bankruptcy; however, their delinquency score remains satisfactory because they have not missed payments."
So, if you have poor or even worse credit, obviously, you'll want to find ways to boost your credit score.
You should review your credit report:
Before you ask for a loan. The likelihood of getting the loan depends on how good your credit report is, so take a look at it beforehand and make changes if your score is too low.
Before you make a big purchase. Purchases like mortgage and car loan terms depend on your credit report. Check out your credit score to ensure it's in a healthy place before you start buying a home or leasing a vehicle.
Before you apply for a new job. Even though employers can't see your financial report in full, they can see parts of your credit report. It's a good idea to ensure the report will reflect well on your financial health before you ask a new employer to trust you with their company.
If you think you might be a victim of identity theft. When you see suspicious activity on your report, you may just be a victim of identity theft. Always report any fraud you suspect on your report.
Because your score changes as your accounts change, it's important to keep an eye on your tradelines.
What Are Primary Tradelines and Authorized User Tradelines?
There's an important distinction between two types of tradelines: primary and authorized user tradelines. When you personally open an account, you have a primary tradeline. When you are added to someone else's account, you're an authorized user of that tradeline.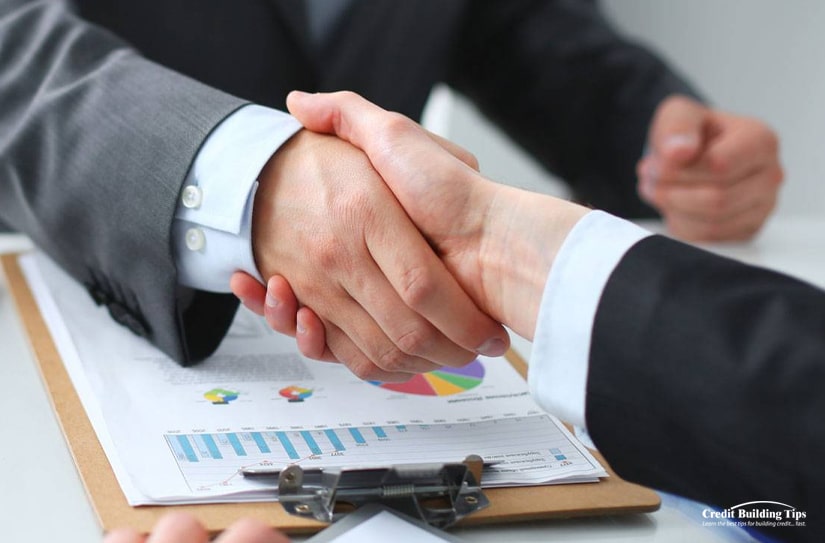 Adding primary tradelines to your credit report and keeping these lines of credit healthy is the best way to build a credit history and boost your credit rating. As the only responsible party, you must make at least minimum payments for every cycle where repayment is due.
But here's the catch. Suppose you don't have proof that you would be a reliable borrower. In that case, it's almost impossible for lenders to view you as responsible, and it becomes hard to qualify for free primary tradelines.
How to Make Your Tradelines Work for You
But don't despair. If you're one of the 70 million Americans who suffer from bad credit, there is a way to improve your credit score. Get more tradelines and keep them healthy.

Let me be clear here.
I'm not suggesting you get more tradelines and neglect repaying the amounts owed. I'm suggesting (and assuming) you want to
repair or start building your credit rating
and could use a lift on doing so more quickly than just killing yourself to pay off your loans.
Depending on how deeply you are buried in debt, it could take years to repair your credit score. In the meantime, you won't have access to reasonable interest rates, faster loan approvals, and suitable insurance policies.
1. The First Step
Once you learn your FICO credit score, you can see which one of the five grades your score would give you:
720-850 Excellent
660-719 Good
620-659 Average
580-619 Below Average
350-579 Poor
Getting two or three "seasoned" tradelines can help you jump to a higher credit score in a month if your credit score is less than ideal.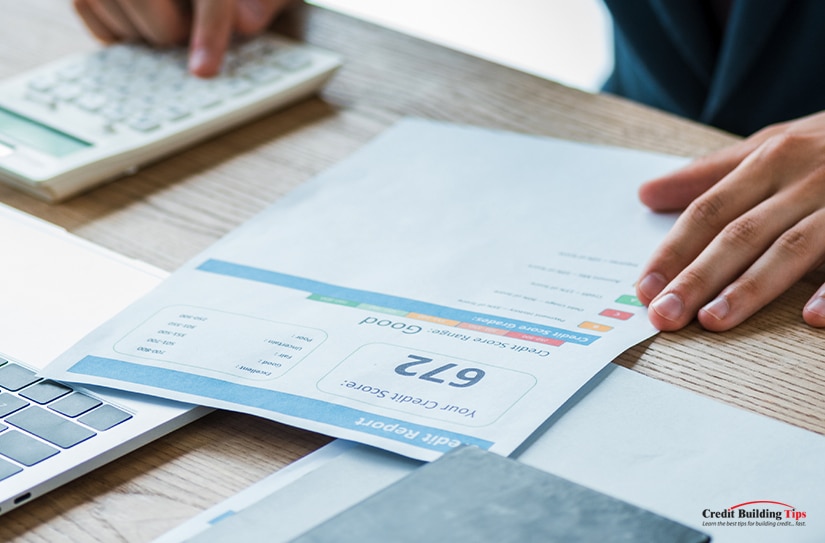 Having good tradelines on your account can improve your rating within 25-30 days.
2. Primary Tradelines
The first and most important thing to remember when you're looking to buy primary tradelines is to make sure you buy from reputable tradeline companies. Credit Repair Expert lists the five best tradeline companies of 2022 in one of their recent blog posts and writes extensively on how they compare to each other.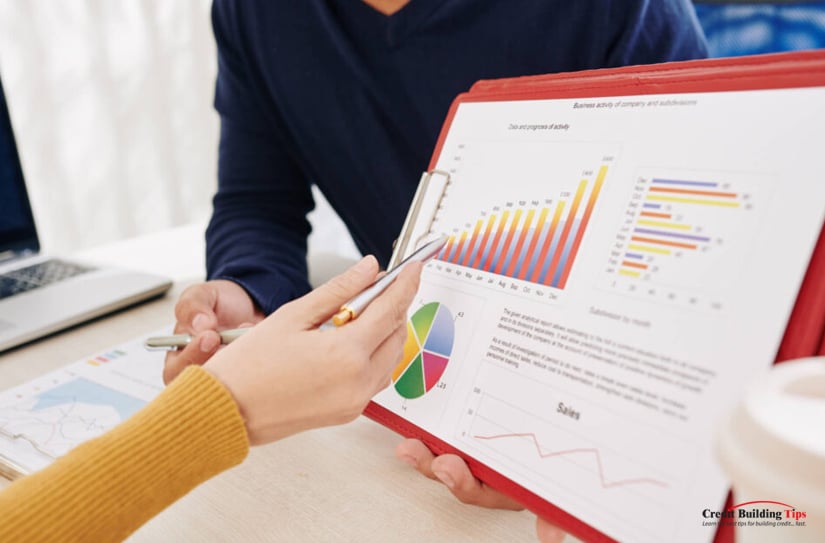 Any reputable tradeline company should have these qualities:
They have a long history of success
They operate with a large credit limit
They've been given an excellent score by the Better Business Burea (or at least don't have any negative reporting)
You can find their physical location, and all contact information is valid (phone gets answered by a live person, emails are responded to)
They answer your questions and don't hide behind insider-speak
If they don't tick off all the boxes on the list above, stay away from them!
3. Warning Lights and Drawbacks
While buying primary tradelines is a great way to improve your credit score quickly, it doesn't come without drawbacks.

Don't buy accounts that are in default
. Even though by turning over the account to a collection agency, the lender lets the account become available to transfer to a new owner, buying a tradeline with a bad history is not helpful.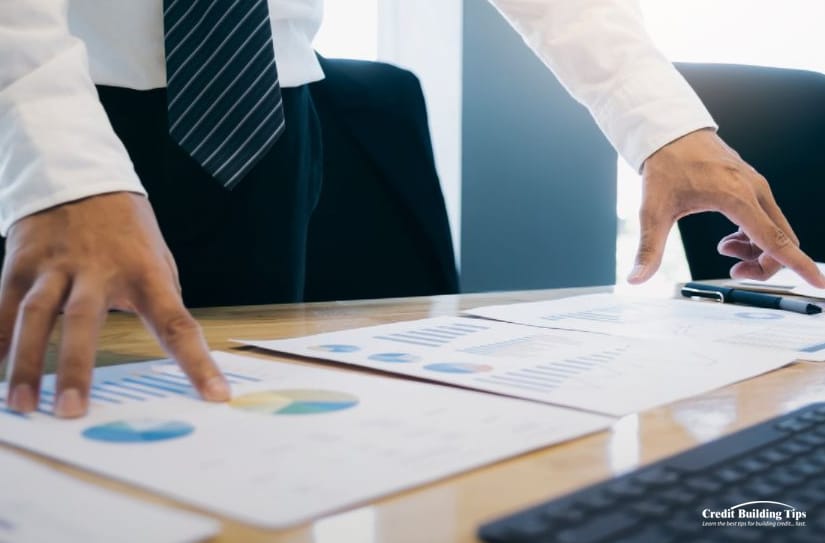 Be cautious about opening a line of credit with a particular store or business to improve your credit score
. While it's perfectly safe and legal to do this, you'll usually have to pay sizeable annual fees, and your credit score could take a temporary hit for opening an account.
Even more important to consider is if the account only works at one specific business, will you actually make regular purchases there? If you don't and your card sits at a zero balance, you're damaging your score as a credit agency views this as an inactive account.
4. Authorized User Tradelines
If you find buying fast, safe, and price-conscious primary tradelines tough, you may want to look at authorized user tradelines. They're basically a way to rent a primary user's credit history. Doing this can let you up your credit score in a short amount of time.
Not only are you renting the ability to buy things on credit, but you are also renting the previous payment history and account characteristics.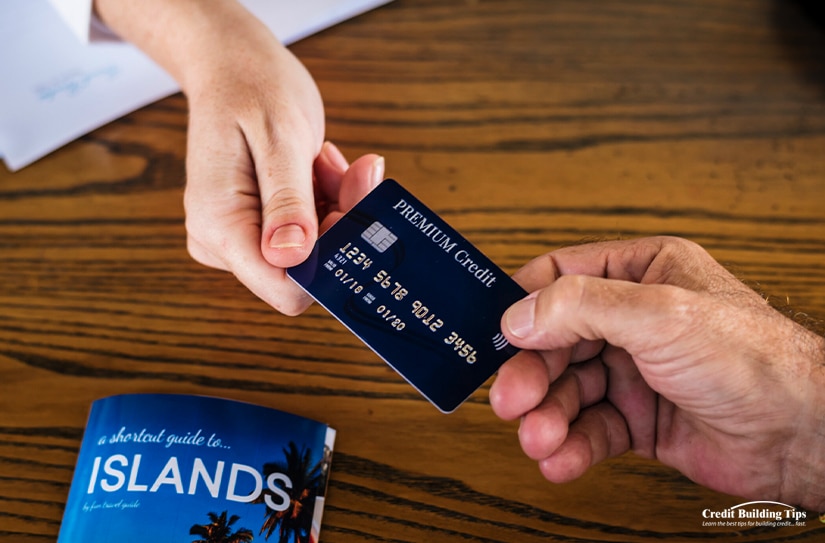 While there's some controversy about whether buying primary or authorized user tradelines is better, Mike at Superior Tradelines makes a compelling case for why buying authorized user tradelines is better.
He describes buying seasoned tradelines as being a legal credit hack. But one that only works well when used correctly.
5. Piggyback Credit
Opening a joint account (piggybacking) is probably the best way to add authorized user tradelines to your credit report. This became legal between family members when the ECOA was passed.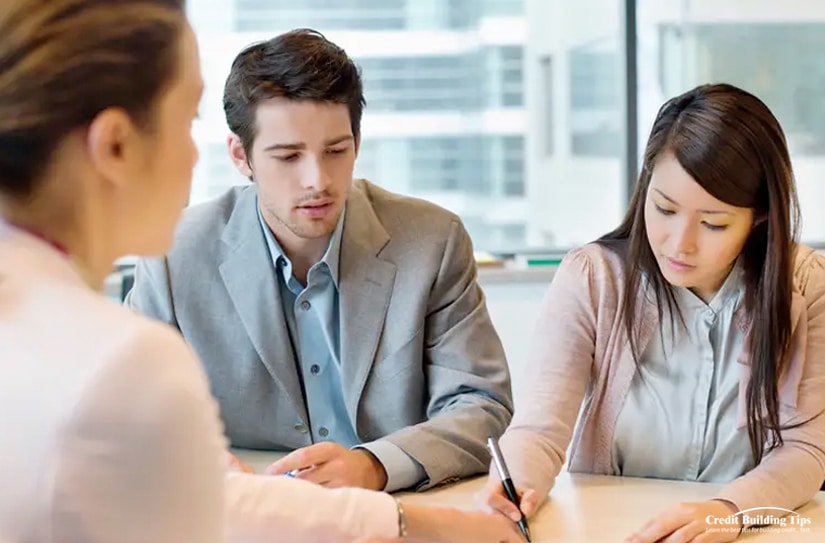 But not everyone has a family member with good credit or the willingness to share their credit with them. That's when the federal government stepped in to allow non-family members to piggyback on a primary user's account as long as they had permission to do so.
6. Seasoned Tradelines
If you start to look more closely at the idea of using tradelines, you'll often come across the term "seasoned" tradelines. This term refers to the age of the tradeline.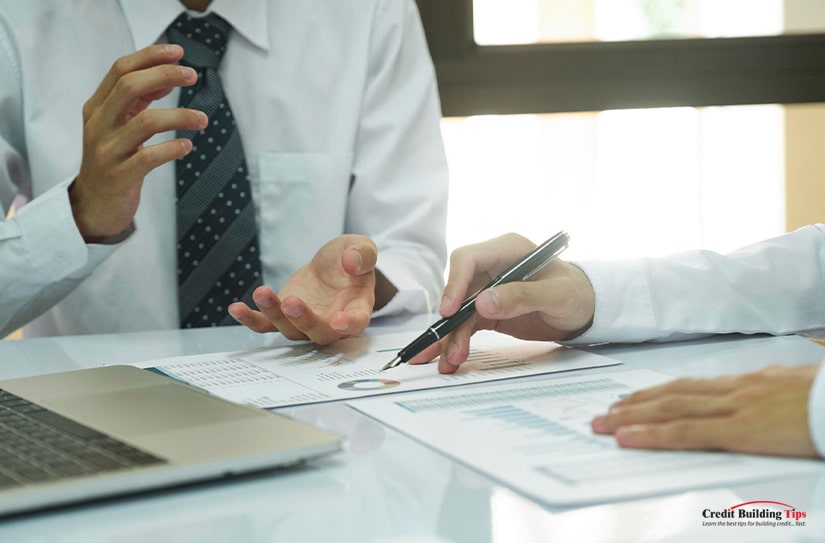 How long you've had the tradeline — the credit account age — is used to grade your credit score. It takes two or more years for a tradeline to mature enough to be called "seasoned." That may be longer than you have to wait.
That's why buying seasoned tradelines is more valuable than getting your hands on "immature" tradelines.
7. Buying vs. Sharing Authorized User Tradelines
You can either buy authorized user tradelines or share a family member or friend's good credit. Of course, both ways have pros and cons, but in the end, I recommend you buy them from a trusted professional.
Although you'll pay for the privilege of buying an authorized user tradeline, the peace of mind you get from dealing with a company with the experience of knowing what you need and how to help you get it is immeasurable.
Not to mention, dealing with a professional eliminates any potential risk to your family and friend relationship. No good credit is worth it if the cost is the relationship of your closest support network.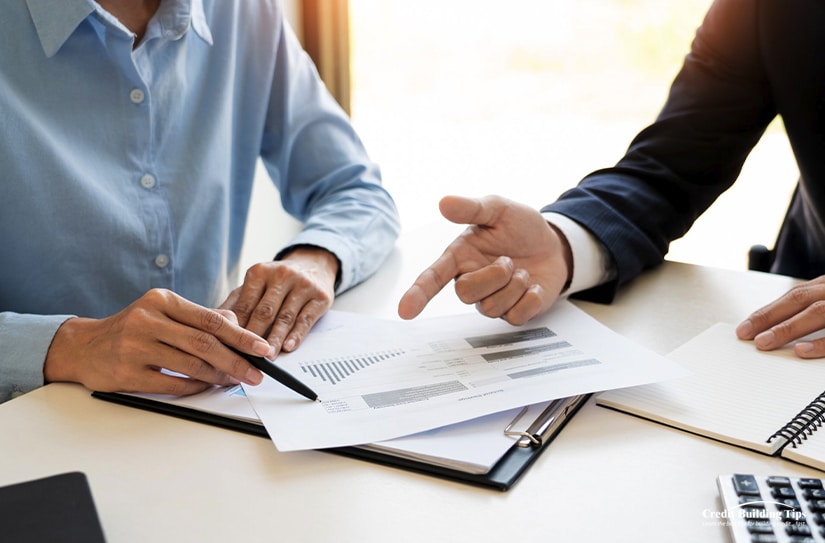 Protect yourself by doing your homework on the company you are considering buying from. You want to look for a professional and legitimate company that is:
Bonded and insured
Knows how the legal system works
Knows how to protect you from making mistakes
Has a wide network to help you find the right account
Here's what the heavy hitter, The Finance and Economics Discussion Series, Division of Research & Statistics and Monetary Affairs from the Federal Reserve Board in Washington, D.C. has to say about authorized user tradelines:
"...these numbers appear to indicate that the practice of piggybacking credit can increase credit scores to an economically significant extent if the account to which a nonprime borrower is being added is of sufficiently high quality. Furthermore, it appears that a large fraction of borrowers, particularly borrowers with thin or short credit histories, can obtain substantially higher credit scores as a result of this practice. This suggests that the practice of piggybacking credit offers the substantial potential to increase the credit scores of individuals added as authorized users on existing accounts and consequently to enhance their access to credit at lower costs."

Ultimately, having good credit comes from making more than you spend and not spending what you don't have. Paying your bills on time and not allowing your debt to others to rack up are all ways you can control your credit rating and be someone who lenders will look at favorably.
And in the meantime, if you need to do some repair work, consider how tradelines can help you get back on track.
Whenever you have a debt that you cannot pay, that debt has a chance of being sent to collections.
Being "sent to collections" isn't quite the formalized process it sounds like, though. Collections agencies, or debt collectors, are simply companies that buy debt from entities like healthcare facilities, banks, and landlords. Unsecured debt (that is, debt that isn't attached to an asset that can be repossessed) can be purchased by these companies.
These companies buy debt for pennies on the dollar. A bank or other entity is willing to take this deal because getting some small percentage of the money is better than spending their own money trying in vain to recover the money from you. The debt collector does that as their sole job; a hospital might not even have people who have the time to try it.
That's also how debt collectors make their money: since they bought your debt for 2% of its value, they can recover the full value – or even accept less than full value – and still make a profit.

Debt collectors are often quite difficult to handle. Throughout history, they've been anything from purely business to "hunt you down and break your legs" levels of dangerous. Modern debt collectors, thankfully, have to obey a ton of different laws that regulate their behavior.
Let's get started!
Common Tactics for Debt Collection
Debt collectors use a lot of different methods to try to get money from you to repay your debts.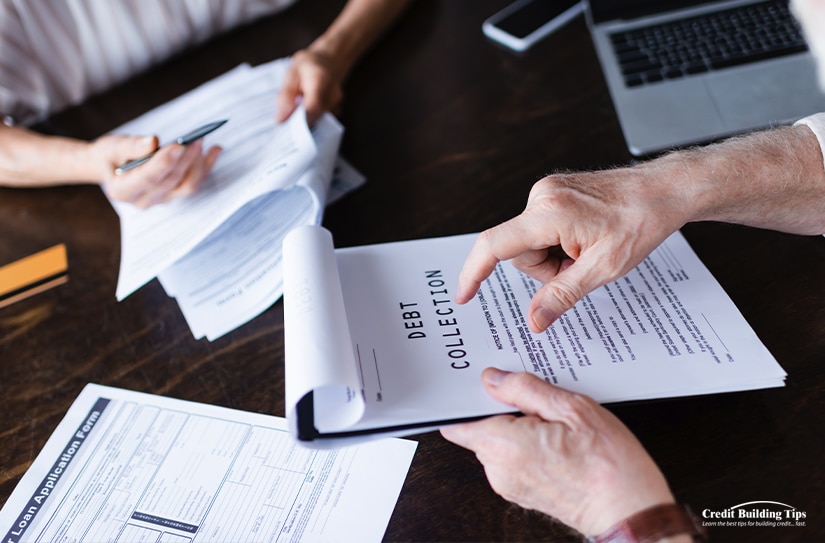 For example:
They'll attach a high, exorbitant interest rate to the debt, threatening that it will get even worse if you don't pay right away.
Other times, they'll try to cut a deal; you might owe $1,500, but if you pay $500, they can make the debt go away.
One of the most common techniques is simply reporting the debt to the credit bureaus. Having debt that goes to collections is damaging to your credit, and damaged credit makes it harder to do things in the future, including getting other loans and financing or having decent interest rates on your existing lines of credit.
Obviously, an unpaid debt on your credit report is bad. Even if you pay it, the blemish lasts up to seven years before it falls off of your report. That's a lot of long-term damage for something that may have been as minimal as a temporary financial hardship.
Did you know, though, that there's no actual rule that requires debt collectors to report debts to the credit bureaus? Most will do it as a form of threat to get paid, but it's not legally required of them.
Dealing with Reported Debt with a Pay For Delete
That's where a "pay for delete" comes into play. What is it, though?

A "pay for delete" is a form of negotiation with a debt collector. It's an offer: if you repay the debt, either in full or as an agreed-upon partial payment, the debt collector will wipe the slate clean and cease reporting the debt to the credit bureaus. The blemish is removed from your credit report, so your score goes up, and you don't have to suffer seven years of hardship over a bit of bad luck.
Sounds like a winning offer, right? If you can afford to pay off the debt, having it wiped from your credit report is great for your future financial stability.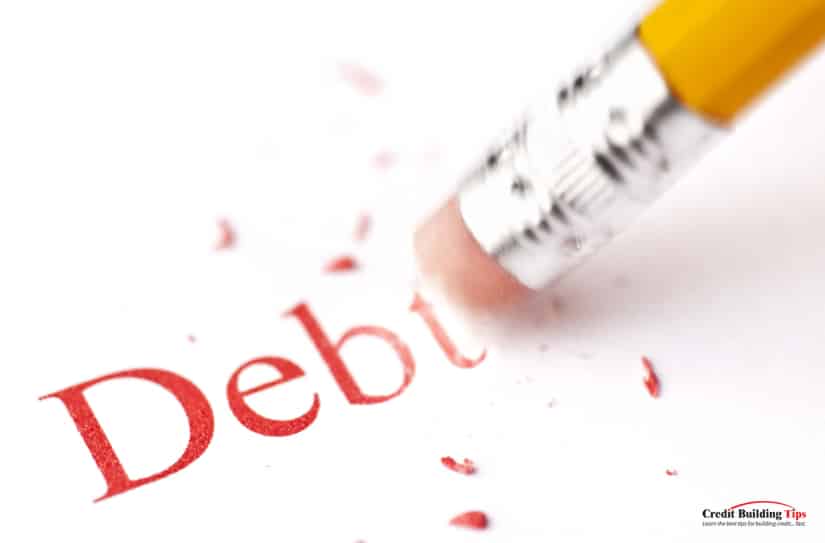 Unfortunately, there are a few problems with this practice.
Pay For Deletes Don't Remove Everything
The first issue is that, while a pay for delete could potentially remove the blemish caused by the debt collector, that's all it does.
If you had a credit card bill go into collections and linger delinquent long enough that it's sold to debt collectors, that's a blemish on your credit report, reported by the credit card company. Nothing you can do can remove that blemish other than waiting the requisite seven years.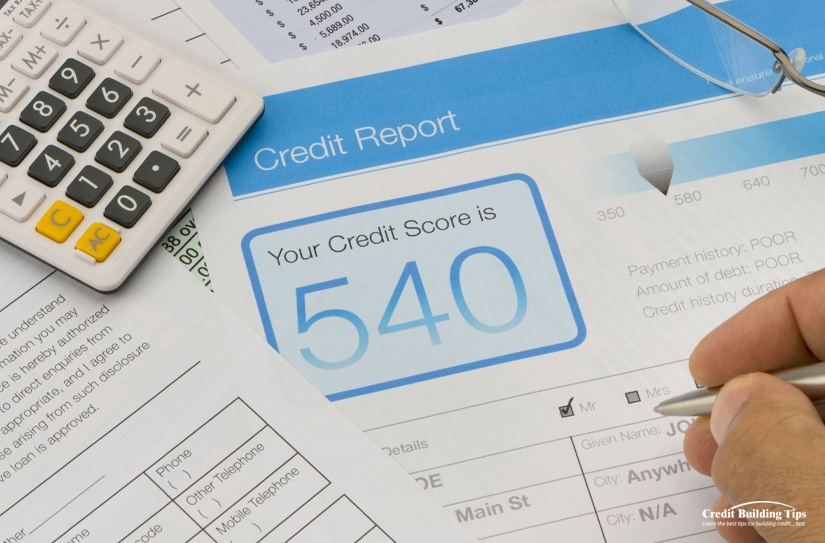 The debt collector's reporting adds a second blemish that can be removed, but that doesn't remove the original blemish.
Pay For Deletes Aren't Entirely Above-Board
While we hesitate to say that a pay for delete is illegal, it can be said that they aren't entirely above-board. However, it's not your problem; it's the problem of the credit reporting agencies.
Under the Fair Credit Reporting Act, the credit reporting bureaus are required to report accurate information about your credit. They cannot use an excuse like "we're just reporting information we're given" and wash their hands of any problems.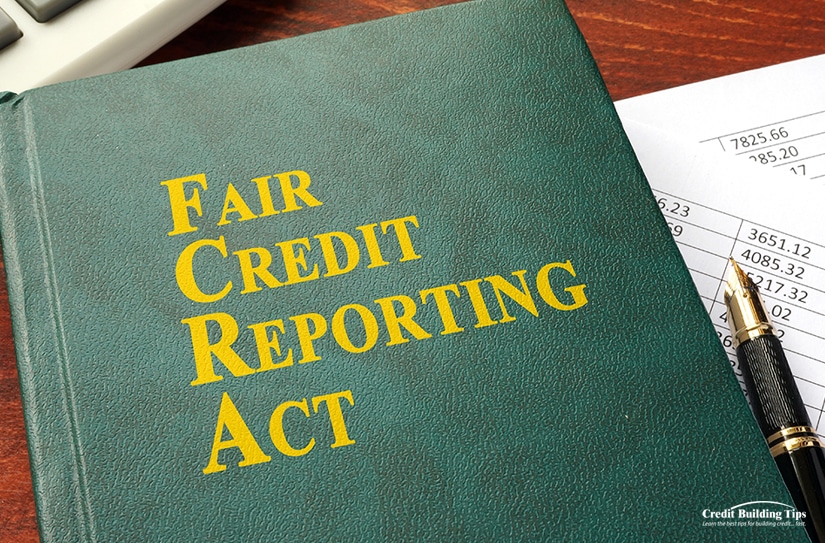 Picture this: someone is applying for a credit card. You're responsible for reviewing their credit history, and while it has a couple of blemishes, they have no recent collections accounts, so you approve them.
That individual actually just recently had an account in collections, but they negotiated a pay for delete, so it wasn't on their report. Now, you've approved a credit card for someone who has a much greater level of risk than you would normally approve. All because their credit report was inaccurate.

That's the tricky situation that various financial institutions and credit bureaus are put in when a pay for delete comes through. It's a gray area; while the credit bureaus shouldn't report things that aren't verified with them, they also shouldn't "sculpt" a credit report in such a way either.
Pay For Deletes Aren't Legally Enforceable
One of the biggest problems with a pay for delete is that a debt collector can happily agree to it and then, once you've paid the debt, simply not remove the blemish at all.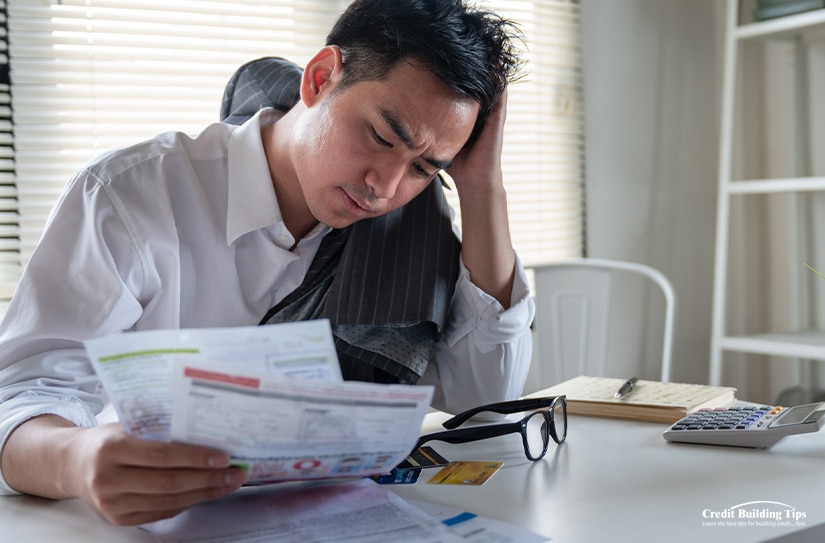 Since pay for delete agreements aren't formalized contracts, they aren't a legally-recognized process, and they go against accurate credit reporting rules, you're left without recourse. You can't really sue a debt collector for accurately reporting your credit information and not upholding their end of an unenforceable bargain.
All of this means that a pay for delete isn't really a valuable process these days.
Does a Pay For Delete Even Matter?
There's one other quirk of the credit reporting system that makes a pay for delete an even less valuable process to try: it doesn't matter in the first place.
Above, we mentioned that a debt collector typically ends up adding a second blemish to your credit report attached to the same debt. In fact, if you ignore a debt collector long enough, they may even sell the debt to another collector, and it can change hands multiple times: the same debt could end up with several entries in your credit report.
In the past, this was devastating. Pay for deletes were often seen as one of the only ways to handle such a situation.

Today, even if you get a pay for delete, the original debt going to collections is still reported, and you'll never get a bank, landlord, or other entity to agree to a pay for delete for a debt they no longer own.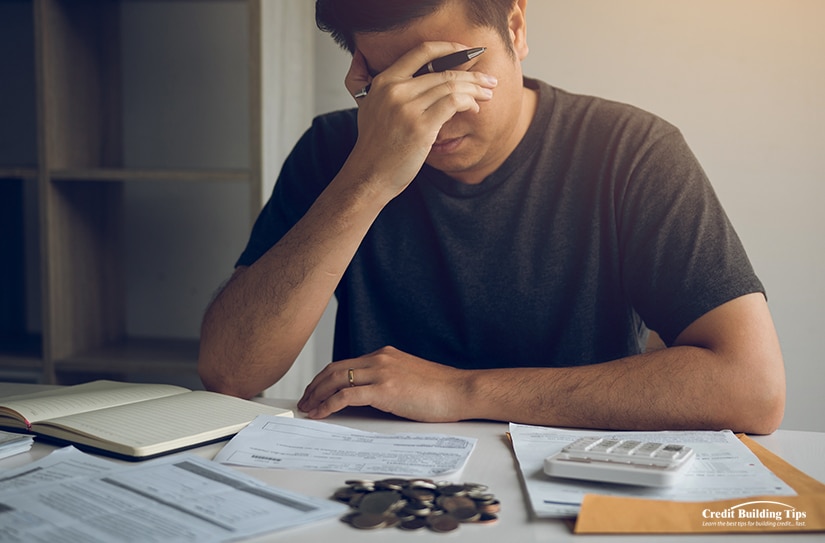 There's one major reason why this isn't a huge problem, however: modern credit scores take it into account.
Or, more specifically, they don't take it into account.
Specifically, the newest version of FICO, FICO 9, and the latest VantageScore 3 both simply ignore most debt collectors… if the account is paid.
Essentially, a pay for delete is built into the credit reporting system now. You don't need to negotiate one because it's simply the default behavior.

There's one caveat, however. That is, it only applies to the latest credit scoring models. There are plenty of agencies out there, like mortgage lenders, who still use older versions of FICO like FICO 8 instead of FICO 9, and as such, still see the hit to your credit that a paid collections account gets you.
That's why we can't simply put the concept of a pay for delete behind us; we need to wait for the whole financial industry to catch up.
Is a Pay For Delete Worth It?
Yes and no.
Right now, a pay for delete may be able to raise your credit score slightly. It cannot fully remove the blemish caused by an unpaid debt since the original creditor will still be listed with a debt that was sent to collections. However, knock-on debts from collectors can be removed.
While modern scoring doesn't much care about paid collections accounts, if you're specifically seeking a mortgage, car loan, or other financing, it might still be relevant.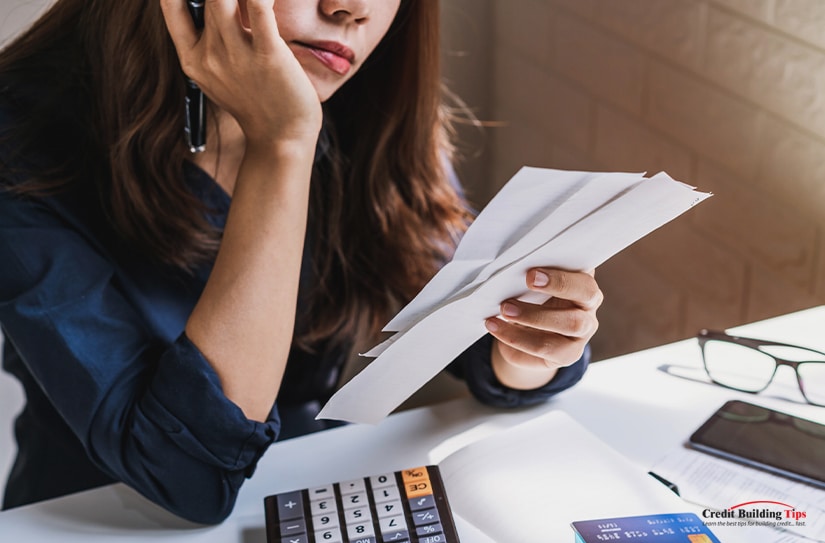 However, a pay for delete is somewhat risky in that while you can negotiate the agreement, it's not legally binding, and the debt collector doesn't actually have to honor the agreement. Since all they care about is getting money out of you, they'll often promise anything they feel like if it gets you to pay, with no intention of upholding it.
So, while you can negotiate a pay for delete, the more important part is negotiating a settlement. A pay for delete is often an agreement to pay a partial sum of the debt in order to call the debt cleared; if the debt collector agrees to it, you've essentially negotiated a partial payment. Of course, every step of the process should be documented in writing in case someone else tries to collect on the same debt later.
How to Properly Handle an Account in Collections
Rather than simply jumping to a pay for delete offer, there's a whole process to follow to handle an account in collections.
1. Request verification of the debt.
The first thing to do is send a letter requesting verification of the debt. A debt validation letter is a request to the debt collector, requiring them to prove that the debt is legitimate and that you owe the amount stated. Under the Fair Credit Reporting Act and the Fair Debt Collection Practices Act, you're legally protected if a debt collector can't validate a debt.
2. Look for reasons why you shouldn't need to pay the debt.
Specifically, look for errors or misreporting. For example, if you paid a credit card bill, but the bank misapplied the payment and eventually sent the account into collections, you may be able to prove that you paid the debt and that it's a bank error. Similarly, medical accounts that should have been covered by insurance but slipped through the cracks can also cause these issues. If you can verify that you're not responsible for the debt, they can't collect on it.
3. Consider a dispute with the credit bureaus.
If your debt is truly in error, you can file a dispute with the credit bureaus. If you can prove that you aren't responsible for the debt, it can be wiped from your credit report as part of the fair credit reporting standards. Accuracy goes both ways, after all.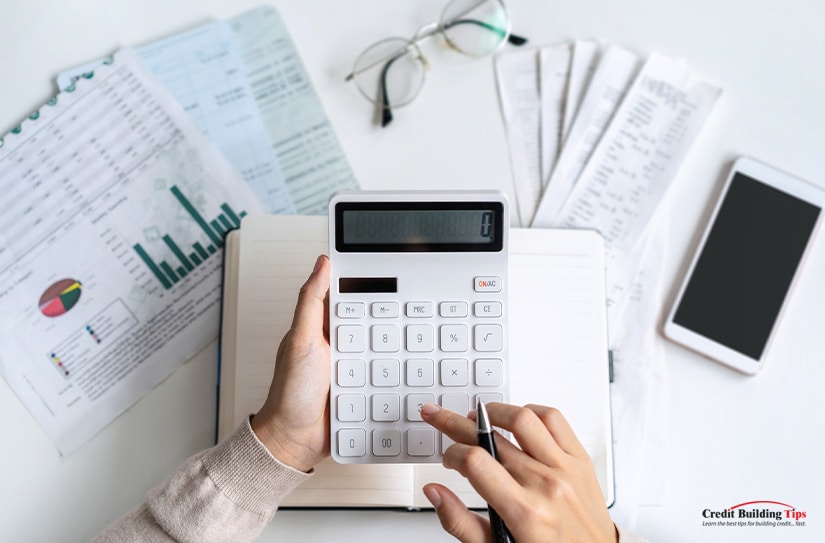 4. File a complaint with the Consumer Financial Protection Bureau.
If a debt collector is overly aggressive or violates rules about debt collection practices, you can file a complaint against them. The Fair Debt Collection Practices Act specifies conduct for debt collectors, including what hours of the day they can call, what information they can and cannot provide, and more. If they violate these rules, they can be subject to fines, lawsuits, and other penalties.
5. Negotiate a settlement for partial payment.
If the debt is yours, it's validated, and it's accurate; it's your responsibility to pay. However, you may be able to negotiate a settlement and pay a partial value to wipe the slate clean. Debt collectors are often more than happy to accept a partial payment, though some will not; it all depends on the collector specifically.
If all else fails and you have no way of repaying a debt, you can also simply ignore it. The blemish will linger on your credit report for seven years, and that's detrimental to your credit, but it will eventually fall off of your report. It's not the ideal option, but it's the final option.
Dealing with debt collectors is stressful enough. A pay for delete may not be worth the effort, especially when modern credit scores don't count paid accounts anyway. Depending on your circumstances, it may be a useful technique, but it's often just easier to pay the debt without all the paperwork and negotiation.
There are a few kinds of unexpected expenses that are common in America, but few are as prevalent and as devastating as medical bills. The healthcare system is a mess, with a gigantic feedback loop between hospitals and providers, third-party labs, insurance companies, and reimbursement programs, all trying to raise numbers to get their own cut and remain solvent. Prices are constantly rising to compensate for the rise in other prices, deferring costs on and on until it all ends up with a bill with a few too many zeroes arriving in your mailbox.

Unfortunately, medical
debt is extremely common
. High prices make it hard for the average person to even consider paying a massive medical bill, and it's often much easier to default and ignore it than to labor for years or decades struggling to pay it off.
If you have medical debt, can you dispute it? If it goes to collections, are you on the hook? Or can you get out from under it?
Here are some of the most commonly asked questions and answers!
Are You on the Hook for Your Medical Bills?
First, let's get the first question out of the way. Are you on the hook for medical bills you receive for services rendered?

The answer is yes, but also no. Usually, you are on the hook for medical bills you receive, with one major caveat: only if those medical bills are accurate.
The healthcare system is massively complicated, with dozens of organizations butting in, from insurance to labs to providers to facilities.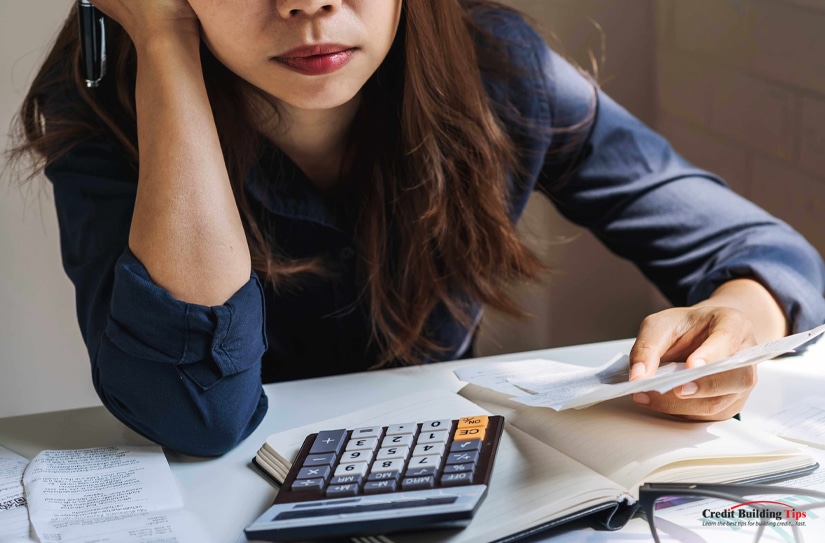 There are a ton of opportunities for paperwork, authorization, and information to get lost along the way. So much so that it's extremely common to receive bills for services that should have been covered by insurance simply because the facility billing you never received your insurance authorization.
How Can You Handle Unexpected Medical Bills?
If you've received an unexpected medical bill in the mail, you'll want to follow a process to verify it before you pay.
First of all, look at the bill and make sure it's relevant to the procedures you actually received. Medical billing is often handled by numerical codes identifying various procedures, from a simple X-ray or an antibiotic prescription all the way to major surgeries. It's extremely easy for a typo to make its way into the system, whereupon your insurance rejects a claim for a procedure it didn't authorize, and you receive a bill.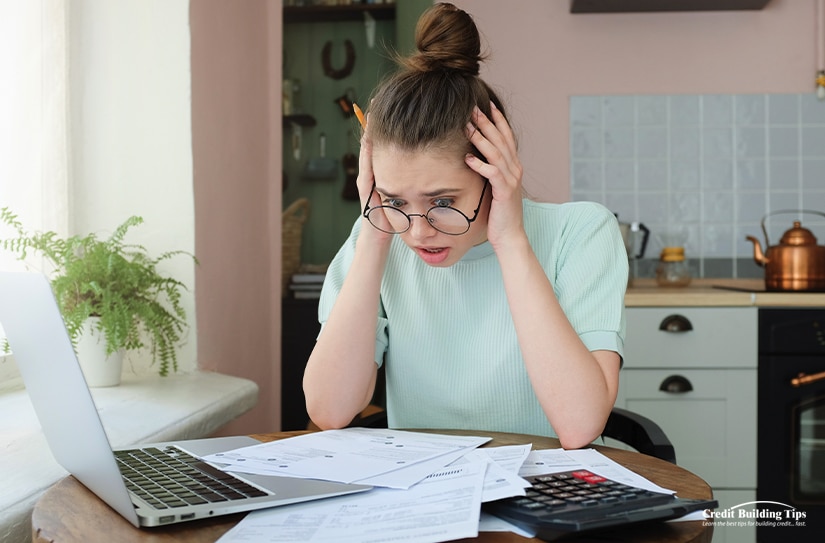 You'll also want to check any records of the procedures you actually received. It's possible in some instances that you may have received certain kinds of treatment, and you didn't really understand what was happening, or you may have been unconscious when they had to perform the procedure. Many small details can slip through the cracks.
Also, check your explanation of benefits statement. This statement should come from your insurance company and explains what they cover and what they don't. Make sure coverage is applied properly; sometimes insurance authorization isn't properly used, and sometimes something that should have been covered actually isn't.
Can You Deal with the Hospital or Doctor's Office?
Another question you may have is whether or not the facility or practitioner's office can help you or if you're stuck trying to negotiate with insurance companies.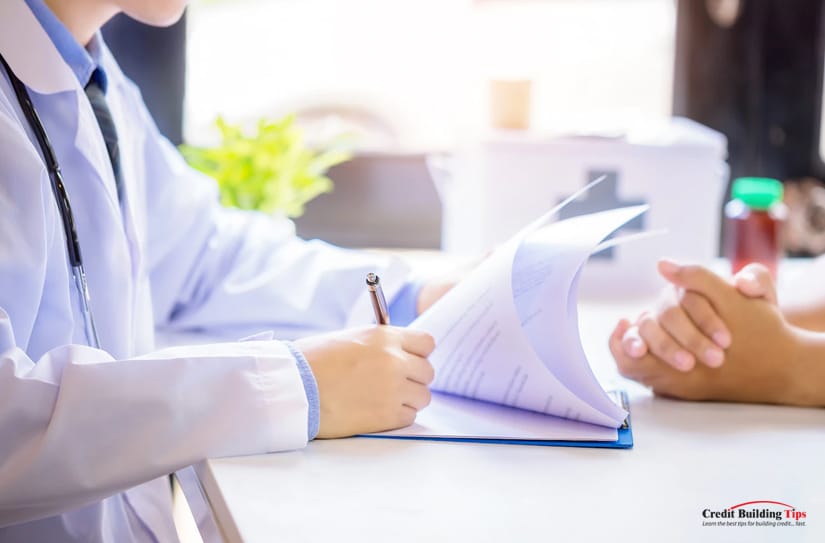 As long as the bill is active – that is, it hasn't been sold to debt collectors – you can keep the facility in the loop.
You often have many options, in fact:
Talk to hospital billing to verify that the bill is accurate. Get a line-item bill rather than a lump sum bill if you don't already have one.
Ask about discounts and payment plans. Many facilities are much more open to payment plans or even discounted payments if they happen immediately, rather than a bill falling into default and eventually ending up in collections.
If you can't pay an even discounted version of your bill, you can discuss payment plans, but you may also want to put that off in favor of other discussions.
Can You Negotiate with Insurance?
Another call you'll want to make is to your insurance company. Your insurance company may actually be obligated to cover a bill you received, especially if they were supposed to but never received the claim themselves.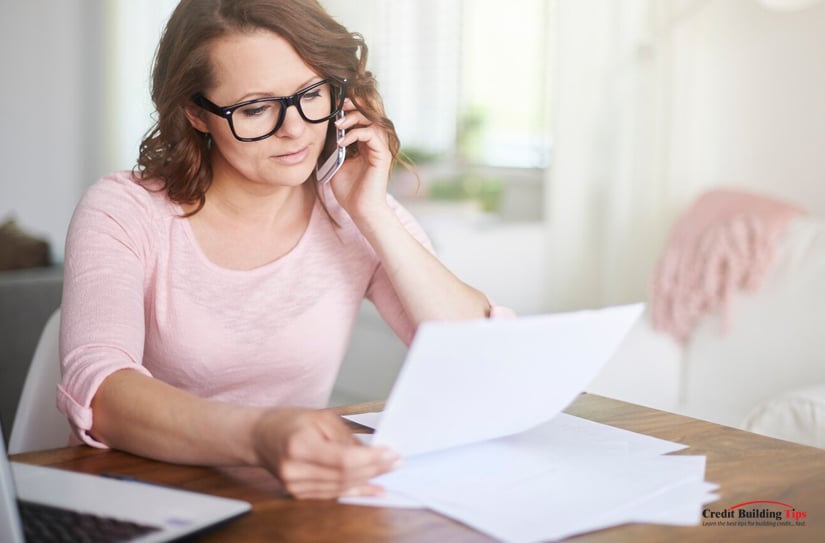 Another common issue is double billing, where the bill is processed normally, insurance pays it, but somehow a duplicate bill is created and sent to you. In these cases, the hospital has already been paid, and you aren't beholden to pay it again. This is very common with certain third-party labs for blood tests and biopsies, for example.
If a claim was made with your insurance and it was denied, you may also be able to file an appeal. Unfortunately, insurance companies are quite adversarial, so they'll likely fight if they can.
What Legal Protections do You Have Against Medical Bills?
The American healthcare system is massively exploitative, but there are some legal restrictions in place. In particular, there are two you'll want to learn.

The first is the
Fair Credit Reporting Act
. This Act requires that anyone who wants to collect on a debt from you must be able to prove that the debt is legitimate. For a healthcare provider or facility, that means verifying the bill and each line item on it. If they can't prove that you received the care they're billing you for, they can't bill you for it. This even applies if you
did
receive it, but they didn't keep records, though that's exceedingly rare.
For debt collectors, who are third parties who buy up the debt from hospitals, it's even more important to verify the debt. The transition from hospital to debt collector is a prime opportunity for mistakes or for lost paperwork, and if the debt collector can't verify the debt, they can't charge you for it.
The FCRA also limits how debt collectors can contact you and limits "coercive credit reporting," where a debt collector threatens to report to the credit bureaus if you don't pay right away.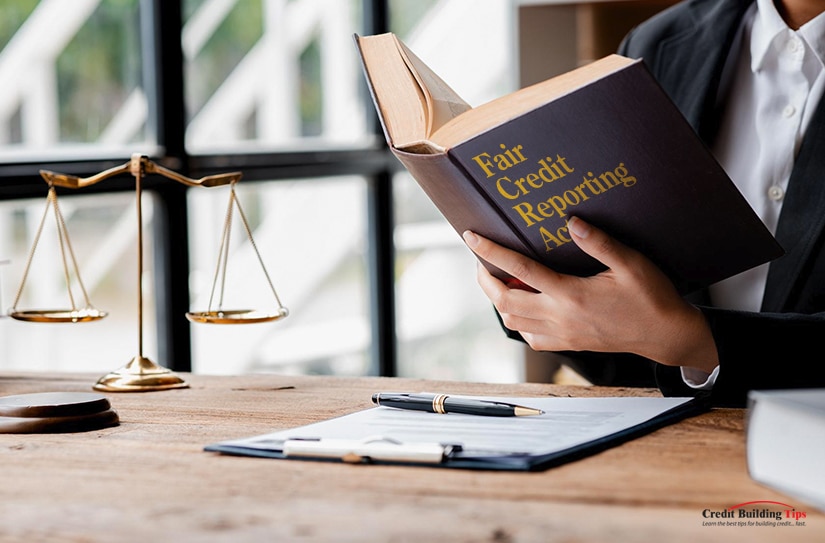 It's also worth knowing that credit bureaus treat medical debt less harshly than other forms of debt. From Experian:
"FICO 9, the most recent FICO credit scoring model, as well as the VantageScore® 3.0 and 4.0 credit scoring models, don't weigh medical collections as heavily as other collections. Additionally, the three major credit bureaus (Experian, TransUnion, and Equifax) will remove the collection account from your credit history if it's been paid."
Additionally:
"Not every medical collection will be included on your credit report. The three major credit bureaus wait 365 days before adding medical collections to your credit history. The purpose of this yearlong grace period is to give you a sufficient amount of time to resolve any errors on your bill, pay your bill, design a payment plan or consult your insurance company so they can take care of it."
What this all means is that medical debt is generally among the least impactful forms of debt when it comes to your credit report. It can still bring your score down, but it won't be as much of a decrease as a similarly-sized personal loan or a defaulted mortgage, and it goes away much more easily than other forms of debt.

The other, implemented as of January 1, 2022, is the
No Surprises Act
. This is another Act that implements protections, specifically for medical bills.
In particular, one of the common sources of high bills was when a facility like a hospital is in-network for your insurance, but the doctor who actually saw you is a contractor from a private practice that is out of network. Thus, you're billed out-of-network rates instead of in-network rates. Obviously, this is terrible for the consumer. The No Surprises Act prohibits this practice and puts limits on how much you can be billed.
Can You Dispute a Medical Bill Sent to Collections?

As mentioned above, yes, you can. If a medical bill goes unpaid and is sent to a debt collector, you can dispute it by requesting verification before you pay.
Furthermore, if a medical bill is sent to the credit reporting agencies, you can dispute the entry on your credit report. The credit bureaus will also ask for verification of the debt, and if they do not receive it, they will remove the debt from your credit report.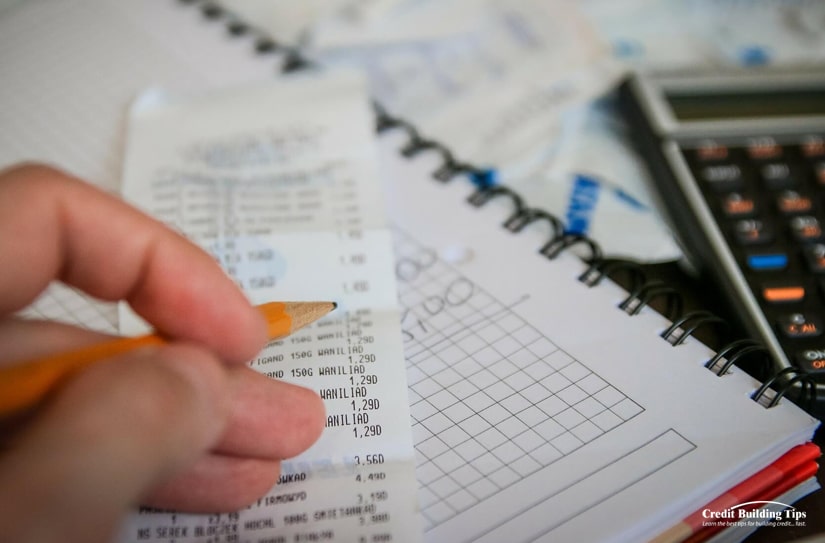 Another option you can consider is what's called a Pay For Delete.

If a debt is reported to your credit report, you can contact the agency that reported it and ask if you can negotiate a pay for delete. The agency – usually a debt collector – may be willing to play ball. A Pay For Delete is when you agree to pay some portion of your debt in exchange for them removing it from your credit report. You can
read more about it here
.
Truthfully, you probably don't need to worry about a Pay For Delete, as the behavior is now the default. When you pay off a collections account, that account is removed from your credit report.
Are There Any Other Groups that Might Help?

Yes.
If contacting the hospital for verification and negotiation hasn't helped, and insurance is stonewalling you, you have a few other options you may be able to ask for counsel.
First is a patient advocate. Patient advocates are generally employees of the healthcare provider, and their job is to fight on your behalf and see what strings they can pull to reduce or remove your financial obligations. It's also possible that your insurance company has patient advocates as well.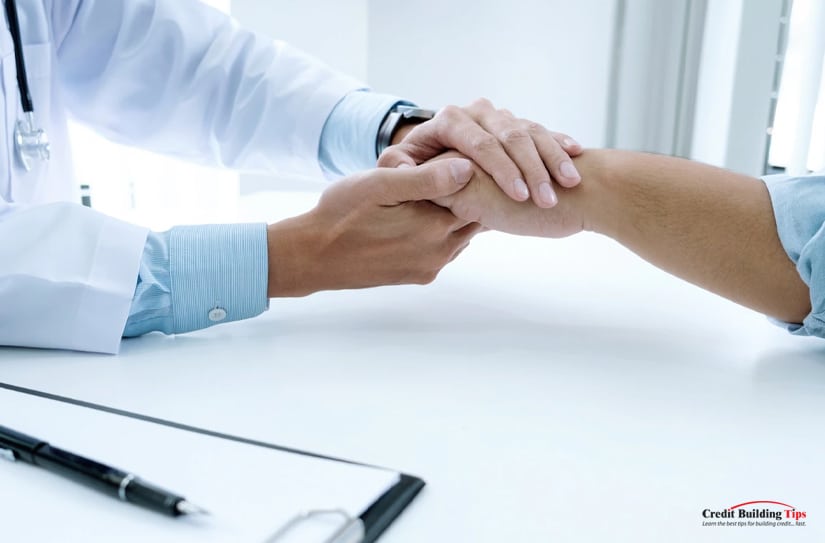 The second option is your state's insurance commissioner. This is most relevant if your insurance company is refusing to cover something they should. The insurance commissioner should be able to help you navigate your situation and can verify that the insurance company is or isn't doing everything right, with penalties if they're trying to do something wrong.
Some states, like California, also have processes like an Independent Medical Review, which uses a third-party investigator to handle the verification and validation of services, billing, and other aspects of the process.
A third option, and usually your last resort, is a lawyer. Legal counsel can advise you on steps you can take and the options you have. Unfortunately, lawyers are often expensive themselves, so even if you get a medical bill removed, you may end up owing the lawyer almost as much.
What About Bankruptcy?
Bankruptcy is a legitimate process, and as unsecured debt, medical debt can be discharged. After all, it's not like a hospital can repossess your health!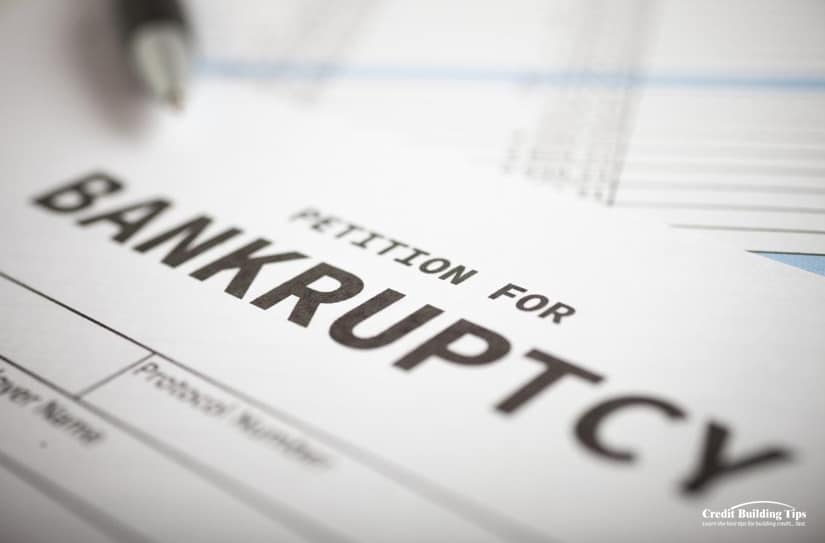 That said, bankruptcy is harsher on your credit score and lingers longer than medical debt, so this should be an option of last resort. Additionally, there's no such thing as "medical bankruptcy"; you cannot declare bankruptcy just from your medical debt; it's an all-or-nothing process. Don't take this step lightly, but keep it in mind as the ultimate out.
What Process Should You Follow?
If you've received a medical bill and you don't think you should have, follow this process.
1. Contact your healthcare provider and ask for an itemized bill.
2. Compare the itemized bill with the explanation of benefits from your insurance company, looking for errors.
3. Examine your insurance policy for limits, maximums, coverage details, and other processes that may be used to cover the bills you receive.
4. Dispute any errors you find, either with the insurance company or the healthcare provider.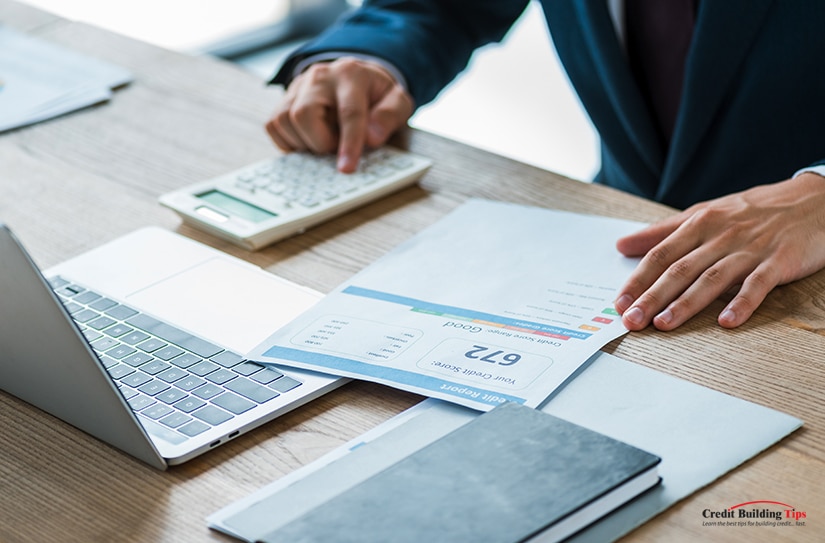 5. Consider a payment plan. If your bill is legitimate but just hard to pay, you can often negotiate with the provider to pay a portion of it or establish a payment plan. Facilities are often much happier with partial payments than they are with no payments at all.
6. Monitor your credit report in case a bill slips through and defaults or is sent to collections.
7. Dispute any errors or issues with your credit report.
8. Dispute any medical debt that has been sent to collections.
9. Consider contacting various forms of assistance, like a patient advocate, state insurance commissioner, or lawyer.
Throughout this entire process, the #1 thing you should be doing is documenting everything. Save all paperwork and communications, request letters rather than phone calls and verbal agreements, and get things in writing. The paper trail is hugely helpful if you end up in a situation where you need to pursue legal action, though 99% of the time, you won't.