Honda is well known for producing reliable car that will keep you safe on the road. There are lots of people that swear by Honda vehicles as offering the best bang for your buck, as they put out a wide range of affordable, long-lasting models.
That being said, even the cheapest new Honda (the LX trim of the Honda Odyssey starts at a little over $33k) likely costs more than you're going to want to pay out of pocket.

If you're planning on financing a Honda through Honda Financial Services, you'll likely need a credit score of at least 610. However, criteria for financing can vary by the Honda dealership, and there are also other financing options available for purchasing a new Honda.

Let's take a look at what you need to know about purchasing a Honda with financing, and how your credit score can impact your ability to qualify for good rates and terms.
What Credit Score Do You Need to Finance a Honda?
There is no set minimum credit score for purchasing a Honda using financing. Even if you are seeking financing through a Honda dealership, the minimum required credit score can vary from one dealership to the next.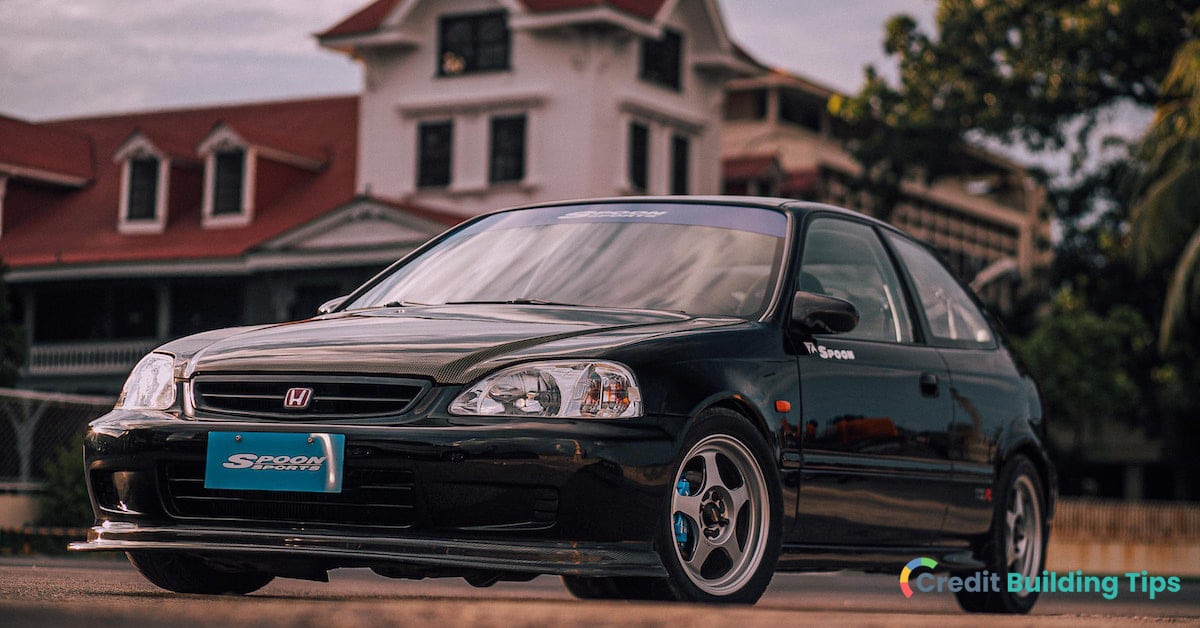 That being said, to buy a Honda through dealer financing, you will likely need a credit score of at least 610.
The general rule of thumb is that you will need a credit score of at least 600 in order to qualify for a traditional car loan. To receive financing through a Honda dealership, you will most likely need a score of at least 610.
Every lender has its own criteria through which it determines whether or not to extend an auto loan to a potential borrower. That being said, a credit score of 600 is usually considered the cut-off point for getting a traditional car loan.
Some lenders might require a score of 660, 670 or higher in order to qualify for a good interest rate.
If your credit is less than ideal, it doesn't mean that you're completely out of luck. What it does mean, though, is that you will probably need to look for a car loan specifically for people with bad credit, which will mean that your rates and terms aren't nearly as favorable.
Are you wondering what credit score you need to purchase a brand new Mercedes-Benz with financing? Check out our guide to getting a Mercedes car loan to learn more.
Buying Vs. Leasing a Honda
Before we go further into how to finance a Honda, let's talk a little bit about the difference between buying a Honda with financing and leasing one. Depending on your particular circumstances and preferences, you might find one of these options more appealing than the other.
Buying a Honda
If you want to purchase a Honda using their financing program, you can go online to get pre-approved before heading to the dealership. It's usually not a bad idea to shop around a bit when it comes to car loans, though-- it's possible that your local credit union or another lender will be able to offer you a better deal. Even if you don't intend to go through with either of these loans, you can have them in hand when you go to the dealership and use them as leverage to get a better deal.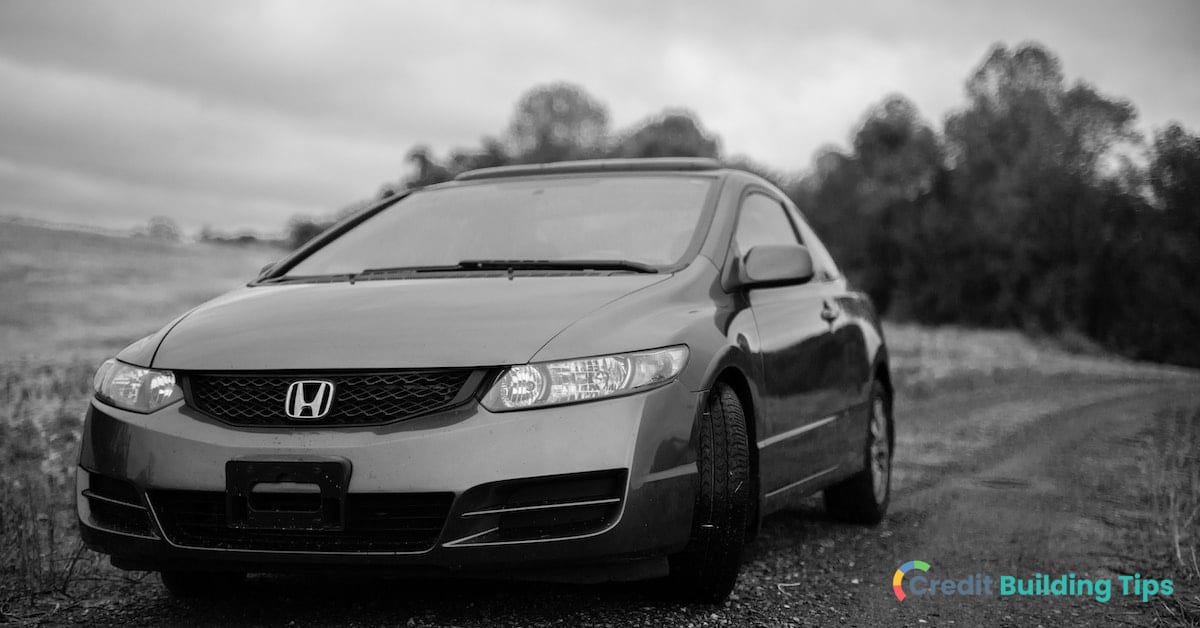 Honda dealerships will sometimes offer 0% APR promotional financing offers, so you might want to search around for local dealerships and see if any of them have particularly good offers. Their loans typically range in length from 2 to 6 years.
The better your credit is, the lower interest rates and more favorable loan terms you'll be offered.
Are you wondering how auto financing shows up on your credit report? You can learn more in our guide to Capital One Auto Financing.
Leasing a Honda
You can often lease a Honda with a small down payment or even no down payment at all. Just like with purchase financing, each dealership is going to have its own offerings.
Some typical lease terms you might find at a Honda dealership include the following:
Lease terms of two to five years
Annual mileage limits range from 10k to 12k miles
Options to prepay for additional mileage
Penalty rates per extra mile range from 15 to 20 cents per mile
What happens when your lease is up, you ask?
You will usually have the option to purchase the car or to return it. If you're ready to trade it in for another leased vehicle, you might be able to get loyalty benefits if you do so within thirty days.
Some of these benefits can include things like waiving the turn-in fee on your current car, a $500 damage waiver, and a $500 wear and use waiver.
How to Apply For Financing Through Honda
Honda Financial Services makes it fairly easy to apply for financing. You can use their online platform to apply for pre-approval as well as to check your approval status.
Getting pre-approved before you head to the dealership can help you save time and also give you a better sense of the price range of the vehicle you should be looking for.
When you apply for preapproval, you'll want to have the following information close at hand:
The contact information for each applicant
The Social Security number for each applicant
Employment and income verification
Checking and savings account numbers
Vehicle model, you intend to purchase
You will usually receive your pre-approval decision within one business day via email.
Once you have this in hand, you can head to the dealership, which will help you with the next steps in acquiring financing. Of course, you don't have to use Honda Financial Services to finance a vehicle from a Honda dealership, and it can be worth shopping around for a better deal. More favorable preapproval offers might mean that Honda will offer you better rates and terms, or it might mean that it's worth taking some extra steps to use financing from elsewhere to purchase your new car.
What Credit Bureau Does Honda Financial Services Use?
Some sources state that Honda Financial Services only uses the Equifax credit bureau. In contrast, others claim they will pull your credit from all three credit reporting agencies when you apply for financing.
Depending on the individual dealership policies, the credit check protocols can vary, which could account for the discrepancy between reported information.
If you are planning to apply for a car loan from Honda Financial Services, it's best to take a look at all three of your credit reports to make sure that there aren't any inaccuracies or errors. Doing so in advance can give you ample time to dispute any mistakes before the lender pulls your report.
Are you trying to clean up your credit report before applying for a car loan? Take a look at our guides to removing 30 day late payments, evictions, hard inquiries, and collections from your credit report.
Pros and Cons of Honda Financing
Again, every Honda dealership is going to be a bit different when it comes to their criteria for offering financing. In general, though, here are some things you'll want to keep in mind when it comes to the pros and cons of using Honda Financial Services.
Some of the advantages of using Honda Financial Services include:
The minimum credit score is low compared to other auto loans, frequently cited as requiring a credit score of only 610
They allow co-applicants, which can help you get more favorable rates and terms if the person you're applying with has good credit
For vehicle leases, they offer low or no down payment options
Applying through dealer financing can be convenient versus finding a different lender
Some of the disadvantages of using Honda Financial Services include:
Their offers frequently change, meaning you won't necessarily always be able to snap a 0% APR promotional offer
The loan terms, credit requirements, and fees can vary depending on the dealership
The rates and terms might not be as favorable as those offered by other auto lenders
What Else to Know Before Financing a Honda
Unfortunately, Honda doesn't disclose a great deal of information about the specific eligibility criteria for receiving an auto loan. That being said, the dealership might be able to help arrange financing for you through a different lender if your score is on the lower side. Of course, the lower your credit score is, the less likely you'll be to receive great rates and terms.
There are a number of other things you'll want to keep in mind when you're shopping around for a new Honda, including:
The dealer documentation fees can be steep, and you'll want to factor this into your budget-- they can be as high as $579
Qualifying military members and college grads can enjoy $500 in savings
New vehicles come with roadside assistance, a 5-year/60,000-mile powertrain warranty, and a 3-year/36,000-mile bumper-to-bumper warranty
Boosting Your Credit to Get the Best Rates and Terms
If you want to buy a Honda, but your credit is less than perfect, you can either deal with the fact that the loan is going to cost more, or you can work to build your credit first before applying.
Are you ready to start improving your credit? As your credit score climbs and your credit report gets cleaned up, you'll find that the financial opportunities available to you significantly expand.
Wondering what you can do to make sure you come off as a responsible borrower to any potential lenders or creditors? Make sure you check out our Credit Building Tips blog more resources. If you're wondering where you should get started, take a look at our guides to removing derogatory marks from your credit report, building credit with no credit history, and simple credit repair hacks.