Even the most financially savvy of us may find ourselves in a position where we get behind on paying our bills. Sometimes the cost can simply result in paying extra interest we hadn't counted on, but sometimes the cost is higher.

Urban Institute
reports that roughly
77 million American adults have a credit file with some level of debt in collections
. On average, they owe $5,178.
If you haven't made at least the minimum payment to a particular creditor or lender, the first step will often be to have an in-house collections representative contact you. Not just once or twice but multiple times.
When Does a Collections Agency Step In?
If you don't respond to this in-house representative and don't make a payment within three to six months, the issuer may pass your debt on to a third-party collections agency.
According to CNBC Select, there are currently 7,060 collection agencies in the U.S.
"A collection agency is a company hired by lenders, creditors, medical providers, and federal and local governments to get you to pay or make arrangements to pay what you owe them," Shelley-Ann Eweka, a wealth management director at TIAA, told CNBC Select.
Typically, the original creditor either sold the debt to a "debt buyer" or turned it over to a collection agency. The goal of a collections agency is to get the money.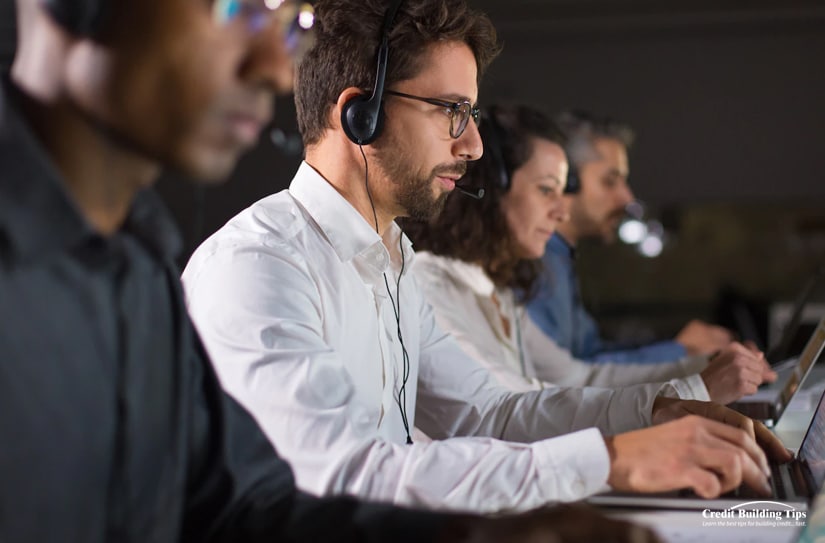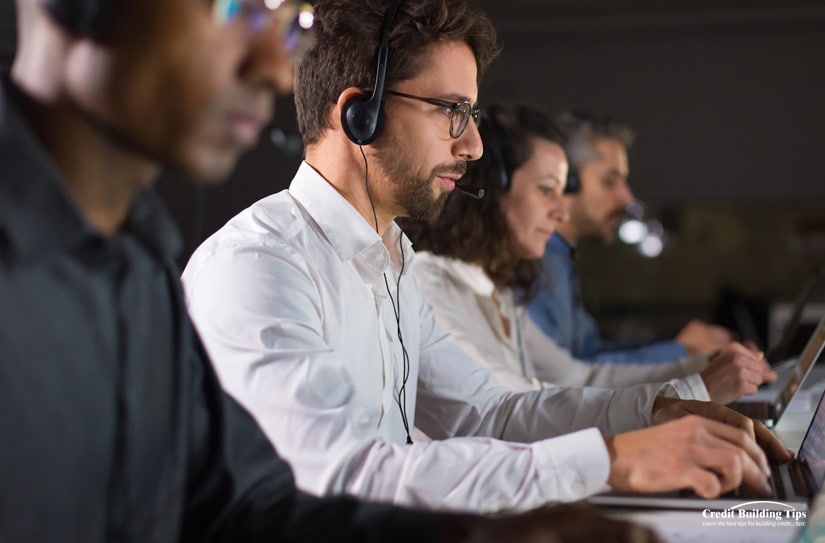 The strategies they may use to get you to pay your debt can be one or all of the following:
Calling your personal and office phones.
Mailing numerous "late-payment notices."
Contacting your family, friends, and neighbors to confirm your contact information.
Showing up at your front door.
Continue to try to collect from you after the statute of limitations has run out.
Contact your employer about overdue child support, alimony, federal student loans, or taxes.
Debt.org says there are three phases to a typical debt collection process:
Your creditor's internal collector will work with you. At this point, the lender is still motivated to "play nice" with you as they want to keep a positive relationship.
The second stage happens when the original creditor hires a third-party agency to recover part or all of the debt. If they do, the collection agency will earn a commission from the creditor.
If neither of the two steps works, your original creditor writes off your debt and sells it to an outside collection agency. The debt is usually sold for pennies on the dollar, and it's up to the collection agency how much of the total debt they can get back.
So, how do you avoid being sent to collections?
What To Do Before Your Debt Gets Sent to Collections
If you do find yourself in debt and in need of help, most major credit card companies now offer customer assistance and recognize the toll the Coronavirus pandemic has taken on Americans, and are willing to extend grace.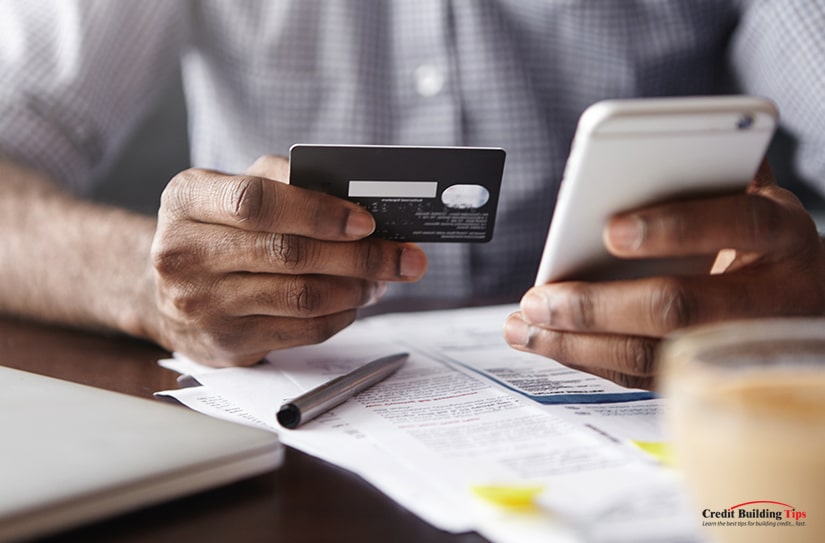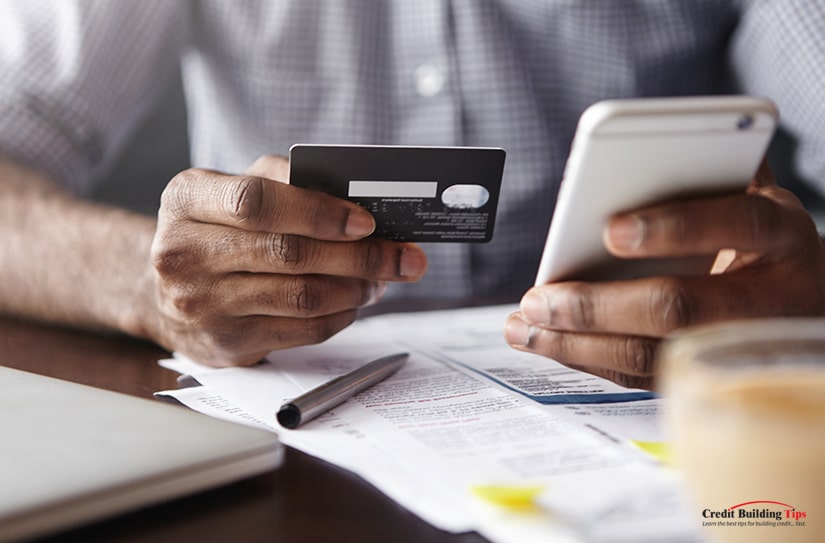 Here are a few potential solutions to avoid debt collectors:
Depending on individual situations, you may be able to skip payments, avoid late fees and receive lower interest rates. From American Express to Wells Fargo, credit card companies are encouraging their cardholders to contact them directly and get assistance with managing their debt and avoid having to deal with a collections agency.
The 0% APR credit cards may help you deal with your debt. Some, like the Citi Simplicity Card or the U.S. Bank Visa Platinum Card, offer a zero interest rate for up to 21 months. Others offer the same rate for 18 months.
While you typically need a good credit score to qualify for one of these zero-interest cards, they can help you pay off your debt by letting you transfer high-interest debt over to a 0% APR card. Eliminating the interest portion of your debt can help tremendously as you try to stay away from collections agencies.
Another strategy to avoid debt collectors is consolidating your debt with a personal loan. This works well if your debt is spread out across several credit cards. A personal loan lends you a set amount of money over a fixed period at a fixed interest rate. While the interest rate isn't 0%, it's most often significantly lower than the interest rate on any credit card.
A strategy you often hear of when dealing with your debt is to pay off high-interest debt first. This strategy is called the avalanche method of debt repayment and may help you avoid debt collection calls.
If you're not able to pursue any of these options, dealing with a debt collection agency may be inevitable. Here's what you can expect.
Your Rights When Dealing with a Collection Agency
If you simply can't satisfy your debt before it's turned over to a collection agency, you should know your rights when it comes to dealing with an agency.
Debt collection agencies have a bad reputation because they cannot only contact you through every communication system available but also take debt settlements to civil court. A 2020 study from Pew Charitable Trust reports the number of debt collection lawsuits jumped from 1.7 million cases in 1993 to 4 million cases in 2013.
The study also reveals that "less than 10 percent of defendants in debt collection lawsuits from 2010 to 2019 had counsel, while nearly all plaintiffs did." Moreover, in the last decade, courts favored more than 70% of lawsuits by awarding default payments to the plaintiff.

In essence, most people who deal with a collections agency are taken to court, and most of these court cases favor the collection agency.
Thanks to the Fair Debt Collection Practices Acts, there are restrictions on what a collector can do to get you to pay your debts.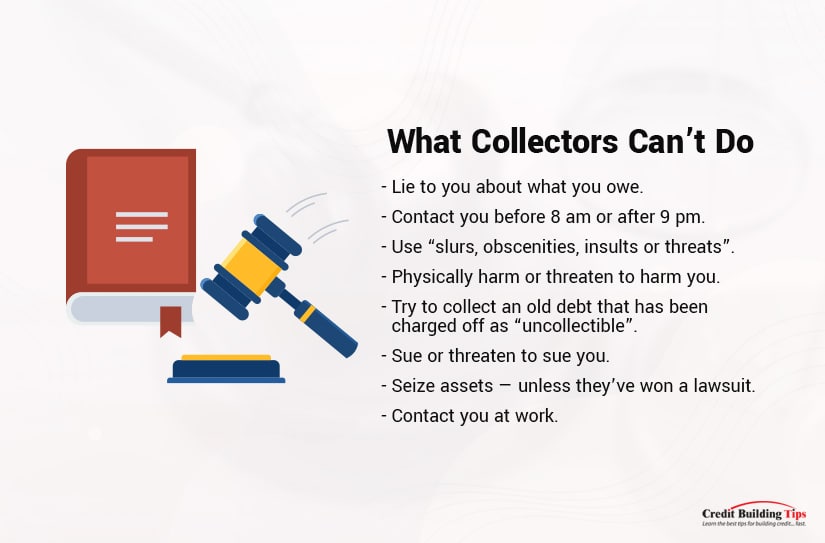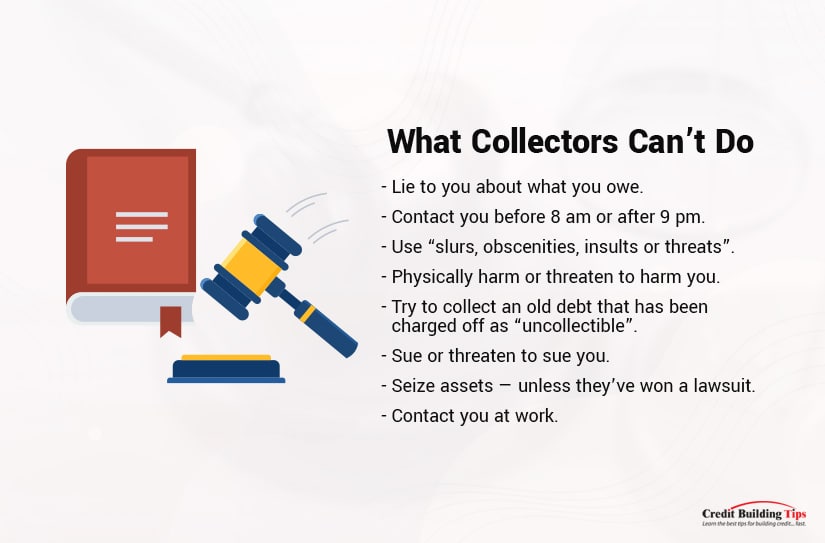 They may not:
Lie to you about what you owe and what they can do to collect the money.
Contact you before 8 am or after 9 pm.
Use "slurs, obscenities, insults or threats."
Physically harm or threaten to harm you.
Try to collect an old debt that has been charged off as "uncollectible" — the debtor has either filed for bankruptcy or cannot be located.
Sue or threaten to sue you.
Seize assets — unless they've won a lawsuit.
Contact you at work if you have clearly said that your employer does not approve of such calls.
The Association of Credit and Collection Professionals (ACA International) represents the majority of U.S. collection agencies (approximately 3,200), requiring them to obey all laws and regulations. The organization also has its own codes of ethics and operations.
The ACA requires its members to "treat consumers with consideration and respect" and "communicate with consumers with honesty and integrity." It also restricts collectors from engaging in "dishonorable, unethical or unprofessional conduct … likely to deceive, defraud, or harm a consumer."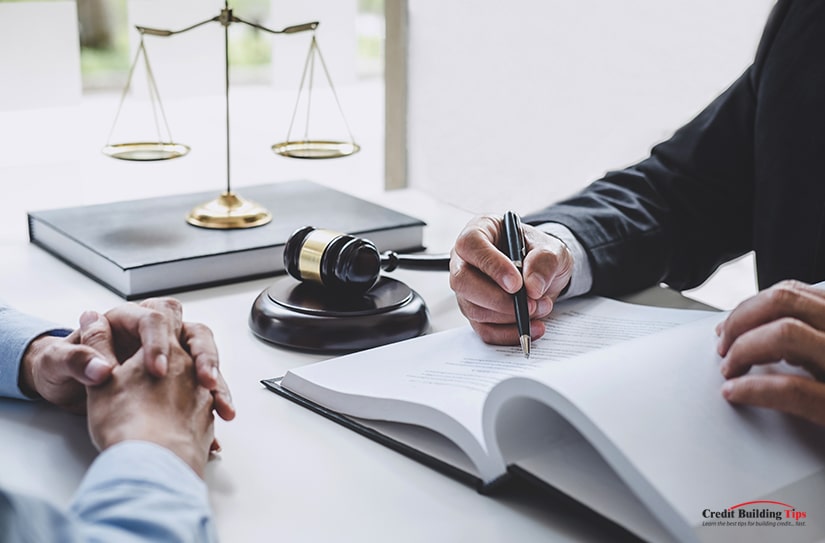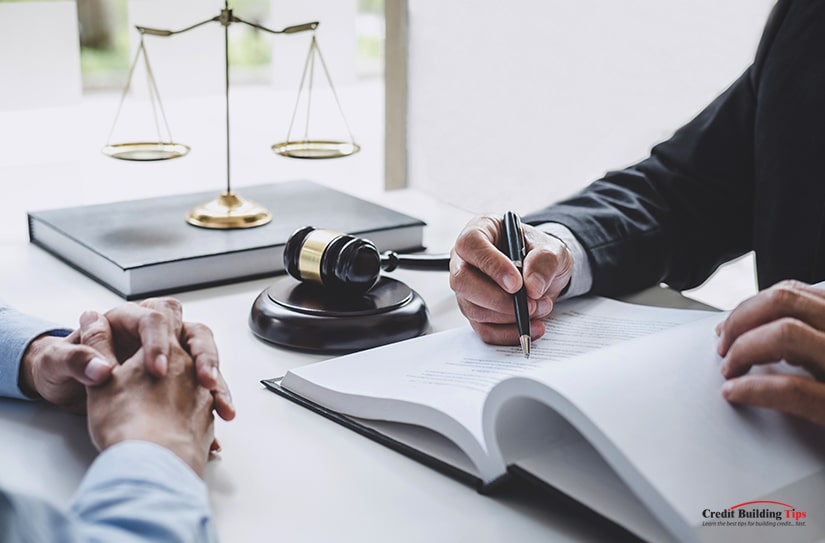 If a collection agency is harassing you, you can report them to the Attorney General's office in your state or the Federal Trade Commission. You can also sue them in state court.
Suing a collections agency in court isn't easy, and you should hire an attorney to represent you. You'll have one calendar year from the date of any violation on the collection agency's part to file a lawsuit.
Andrew Katzman took his debt collectors to court and won $1,700 to compensate him for the harassment he endured. Even though the debt was because of a communication breakdown between the hospital and his insurance carrier and had been resolved, the collections agency continued to harass him.
In Andrew's case, he kept getting phone calls for four months after the issue was settled. The collections agency had him on auto-dial and called him after he let them know the issue was resolved. He requested they stop calling, but they didn't, and he estimated the phone rang twice a day.
Does Paying Off Collections Help Improve Your Credit Score?
Unfortunately, even paying off an account that's gone to collections doesn't immediately improve your credit score. What it does accomplish is "end the harassing phone calls and collection letters, and it will prevent the debt collector from suing you."
Stilt is an organization focused on providing credit to immigrants and the underserved. They say having a collection on your credit report can lower your credit score by approximately 110 points. If your score had been in the "fair" category, it might drop down to the "bad" category.

Even after paying your debt, you'll need to
wait until your debt score reaches its limitations period before it recovers.
This period can last up to seven years before it disappears fully from your credit score.
The good news is that the more time passes after you pay your debt, the less influence it will have on your credit score.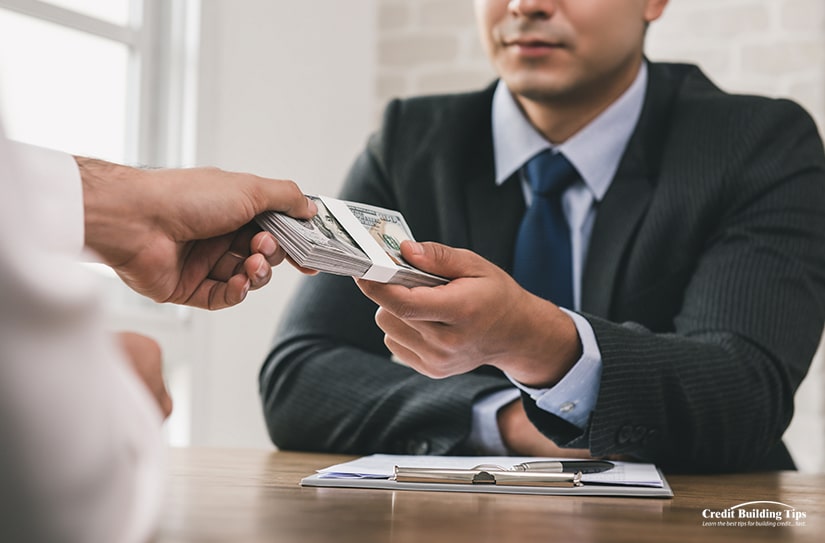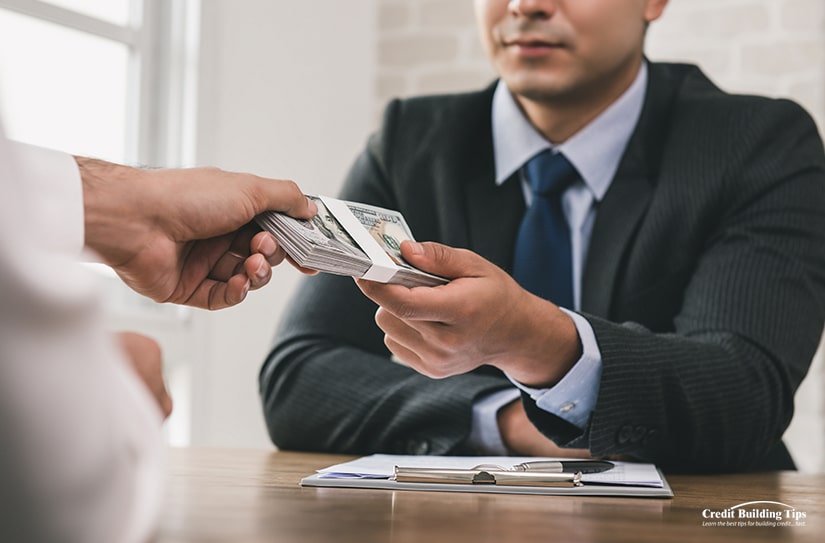 Although your credit score may not jump up immediately, other significant ways resolving this debt will benefit you include:
Avoiding a debt collection lawsuit.
Stopping paying interest fees to debt collectors.
The debt showing up on your credit report as "paid in full" or "settled."
You can eventually benefit from one of the newer FICO score models.
The FICO 9 scoring methodology is only being phased in gradually, but most lenders are poised to start using them. In this latest version of the FICO score, medical bills will be given less weight, and debts in collections will be entirely ignored.
Removing a Collection Account From Your Credit Report
Knowing that even paying off your collection debt in full doesn't automatically boost your credit score isn't the last word on the subject. There are other ways you can eliminate collections accounts from your credit score.
1. Order credit reports from Experian, TransUnion, and Equifax.
The first step to take is a look at your current credit report. These three credit bureaus extended the time they're allowing Americans to check their credit report for free. You now have until December 31, 2023, to get a weekly update through the Annual Credit Report website.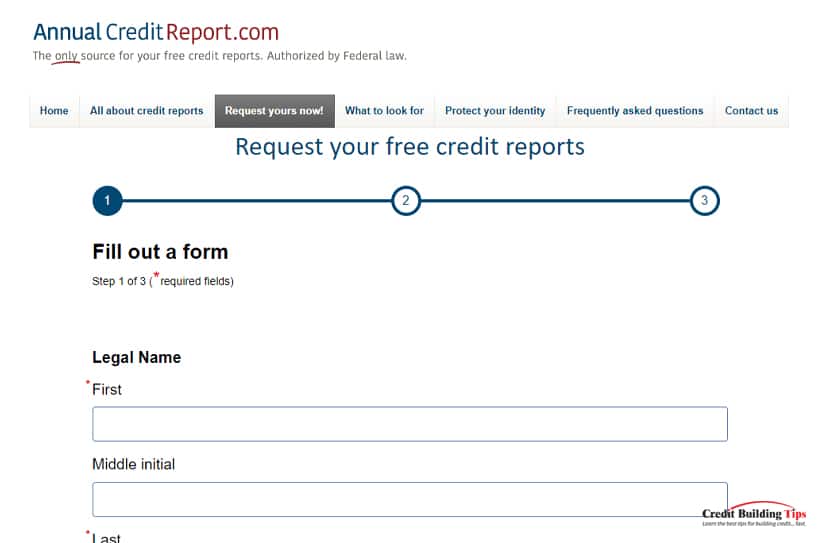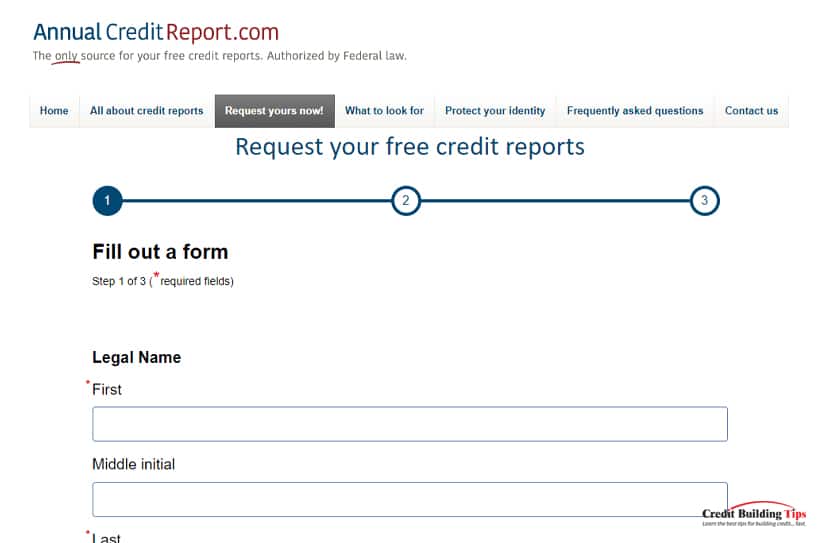 2. Write a statement of explanation to explain your circumstances. Adding a statement of explanation to your credit report can be viewed by potential lenders when they are checking your account and may be helpful in opening up a dialogue between you.
Don't waste this opportunity by writing something that excuses why your account has been sent to a collections agency. Lenders aren't impressed by the "my dog ate my homework" type of excuse. Rather, an explanation about how you lost your job due to a COVID-related or other natural or declared disaster may change the lender's perspective on your trustworthiness.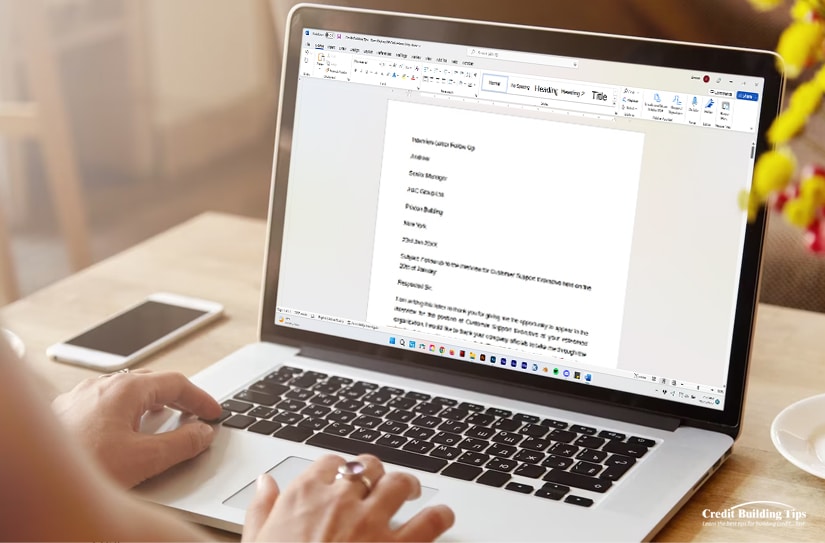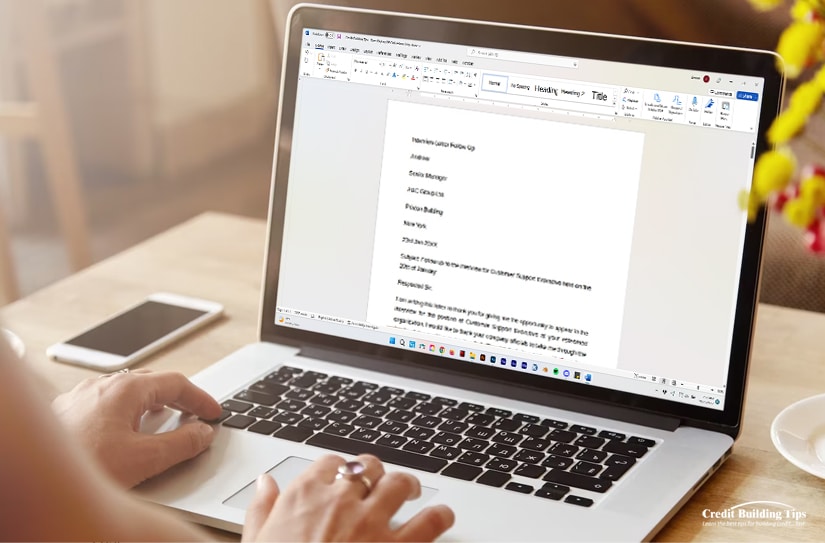 It's important to remember to ask the credit bureau to remove this statement after the delinquent account in question isn't on your credit report. Leaving the statement after the account has been removed may raise unnecessary questions in a potential lender's mind.
3. Dispute any errors. This is an important step to take if you want more information about the collections agency's claim or if you don't think you owe the money. The Consumer Financial Protection Bureau has a list of sample letters you can use to deal with debt collectors.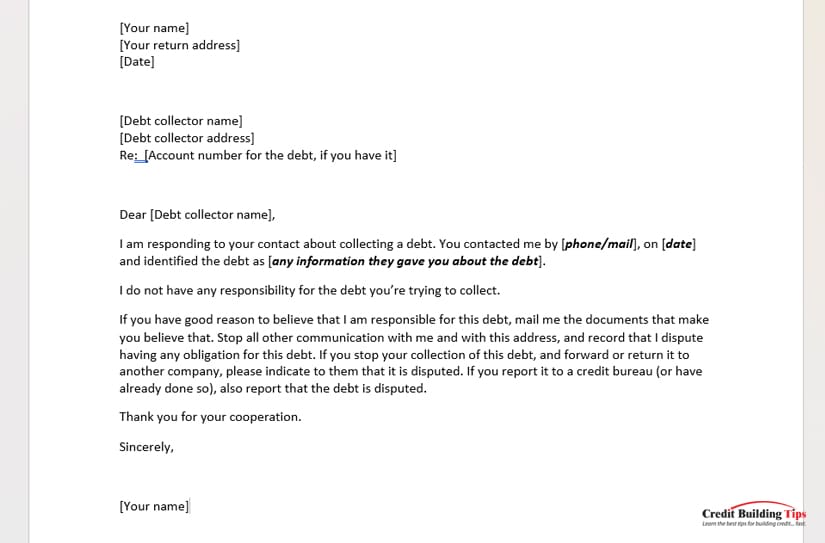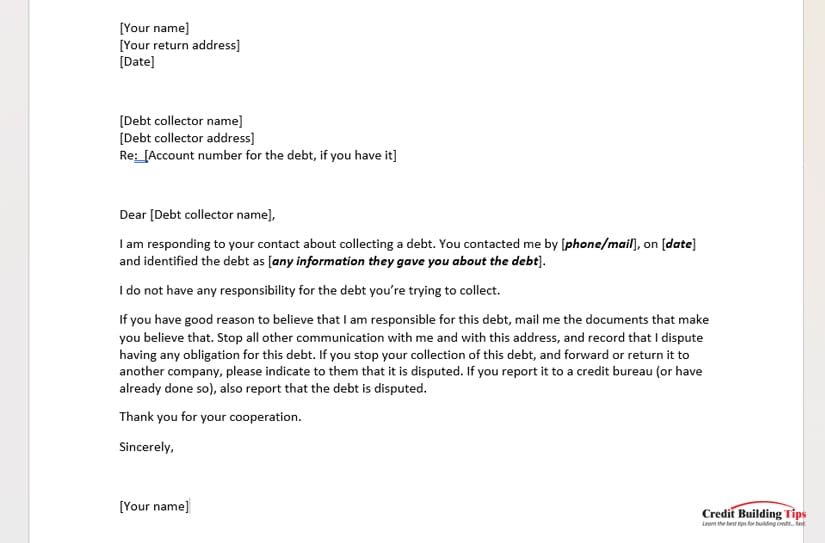 They note that if you use any of their sample letters, it's crucial to do so right away after the initial contact is made by a collections agency. As well, it's important to keep copies of any letters you send and receive.
4. Send a pay-for-delete letter. This is a way to "heal" your credit score by bartering with the collection agency. If you are prepared to pay your debt to them, you can offer payment in full in exchange for a "pay-for-delete" letter.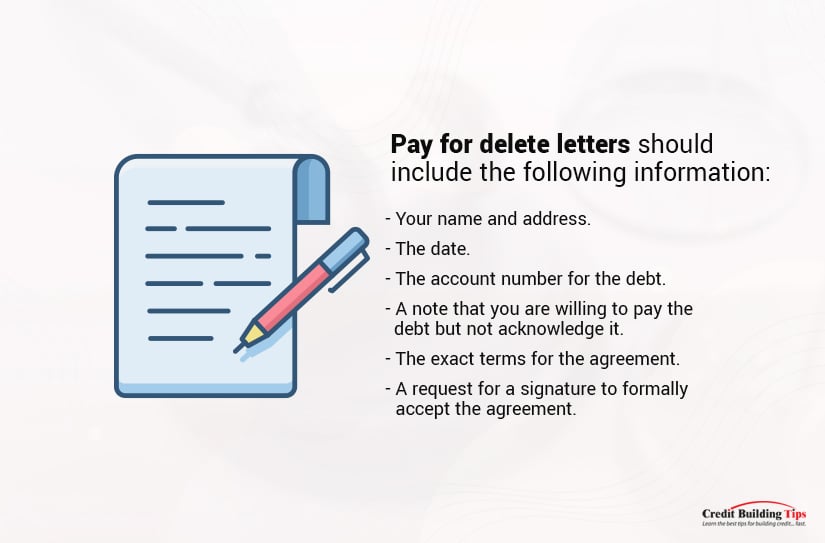 Credit Repair suggests you include the following information in this type of letter:
Your name and address
The date
The debt's account number
A note that you are willing to pay the debt but not acknowledge it
The exact terms of the agreement
A request for a signature to formally accept the agreement
5. Ask for a goodwill letter. A goodwill letter is a written request to one of your creditors asking them to remove a negative mark on your credit report out of the goodness of their hearts.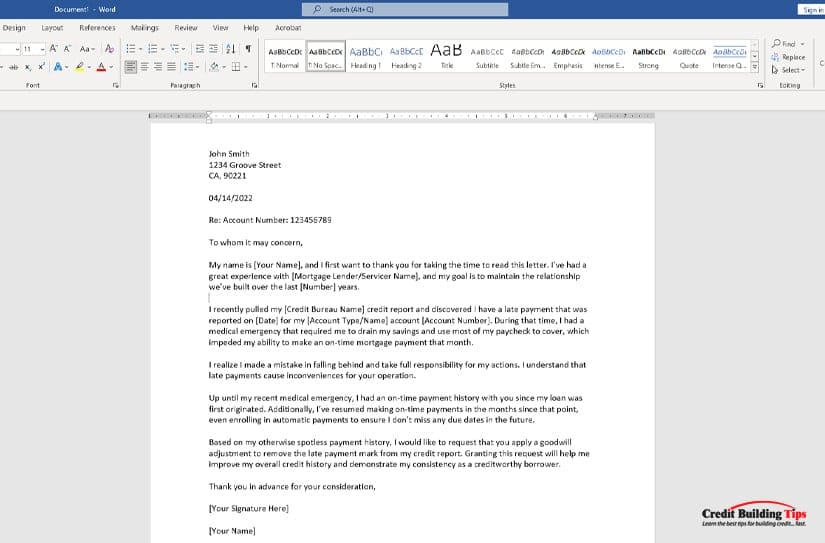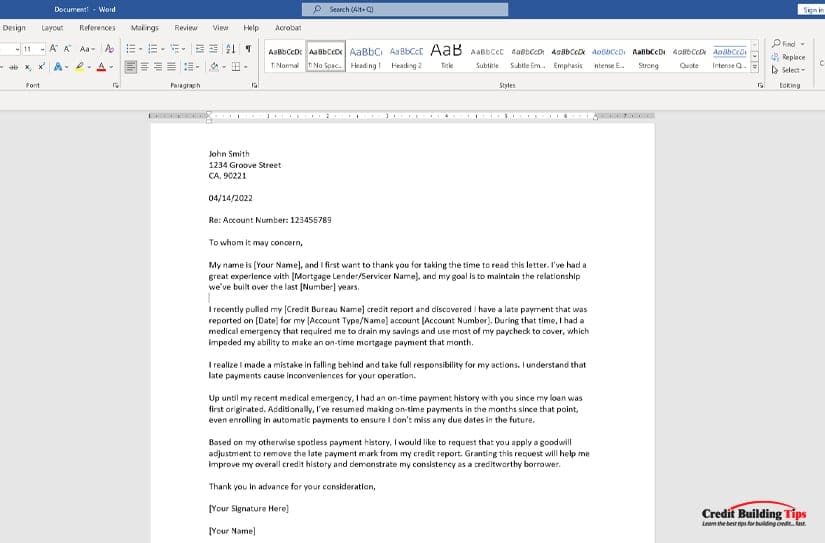 While they suggest you not get your hopes up that this tactic will work, they also say it doesn't hurt to ask. A goodwill letter is your attempt to connect emotionally with creditors.
6. Get professional help. Sometimes you're in too deep and just need a helping hand. Contact the National Foundation for Credit Counseling (NFCC) and ask to work with a nonprofit credit counselor.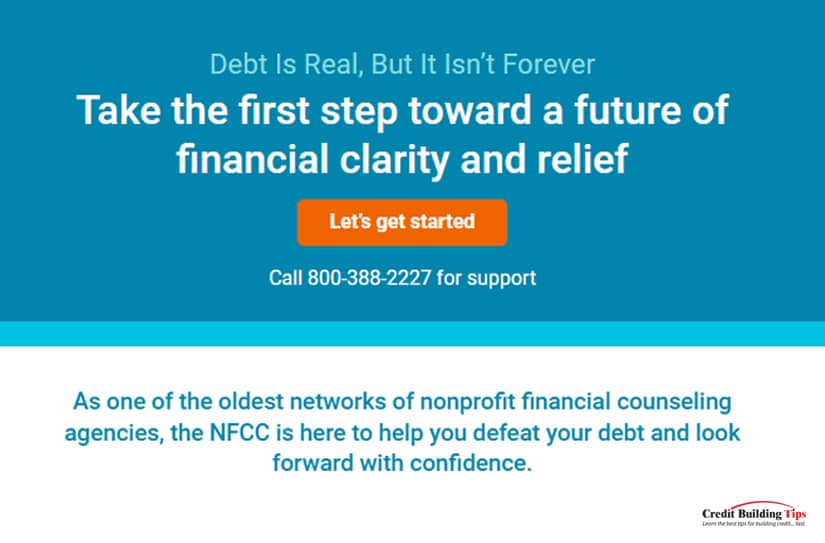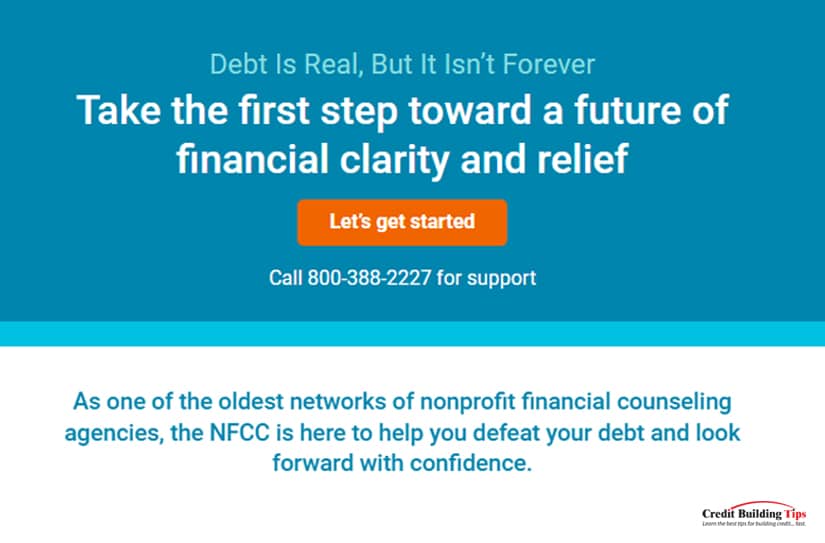 It's in your best interest to settle any outstanding debts as quickly as possible. Paying or settling collections will end the harassing phone calls and collection letters and keep the debt collector from suing you.