Most of us are happy when our credit cards offer us some cash back rewards or airline miles. For the lucky few that are in possession of the hardest credit card to obtain in the world, though, the perks go far beyond these basic benefits.
The average Joe or Jane isn't going to be able to even apply for one of the most exclusive credit cards, though. These are typically invite-only and are reserved for the planet's most affluent individuals.

There are several cards in the running for being the most difficult to obtain-- including the Amex Centurion Card, the Dubai First Royal MasterCard, the Stratus Rewards Visa White Card, and the Coutts World Silk Card.

Are you curious about how the other half lives? If so, stick with me while I take us on a journey through the luxurious perks of the world's most prestigious credit cards.
What Is the Hardest Credit Card to Get?
It's hard to pin down precisely which card is the hardest to get in the world. That doesn't mean, though, that there isn't impressive competition for the title.
One reason it's hard to pick one card as the most difficult to obtain is that the card issuers are very tight-lipped about the qualifications for these status symbols. Instead, curious consumers have to rely on rumors in many cases to learn what is required to have one of these exclusive cards in their wallets.
Let's take a look at some of the contenders when it comes to the hardest credit card to get in the entire world.
American Express Centurion Card
If the Centurion Card doesn't sound familiar to you, maybe you've heard of this exclusive American Express charge card by its colloquial name-- the Black Card.
Reserved for only the wealthiest clients of Amex. In order to qualify, individuals must have a certain network and credit quality. Beyond that, they have to have met certain spending criteria on the Platinum Card, which is considered its gateway card.
What Is the Amex Centurion Card Made Out Of?
Minted out of anodized titanium, accented with stainless steel, and laser-engraved, this card weighs about half an ounce. With its distinctive black color, this card is recognizable around the world.
How Do You Get an Amex Black Card?
Considering this is one of the most exclusive cards in the world, it should come as no surprise that there's no easy way to apply. Though the requirements for receiving a private invite for this card aren't officially released by Amex, the rumor is that you will need to spend and pay off a certain amount of money across all Amex accounts in one year-- potentially as much as $350k and $500k.
Joining this exclusive club isn't free either-- there's an initiation fee of $10k, and the annual fee will run you $5k.
Are you on a mission to improve your credit so you can qualify for credit cards with better interest rates, better terms, and better perks? Take a look at our guides to credit repair hacks and removing derogatory marks from your credit report.
What Are the Perks of Owning an Amex Black Card?
Though the Black Card (aka the Centurion Card) is definitely a major status symbol, it also offers some serious benefits: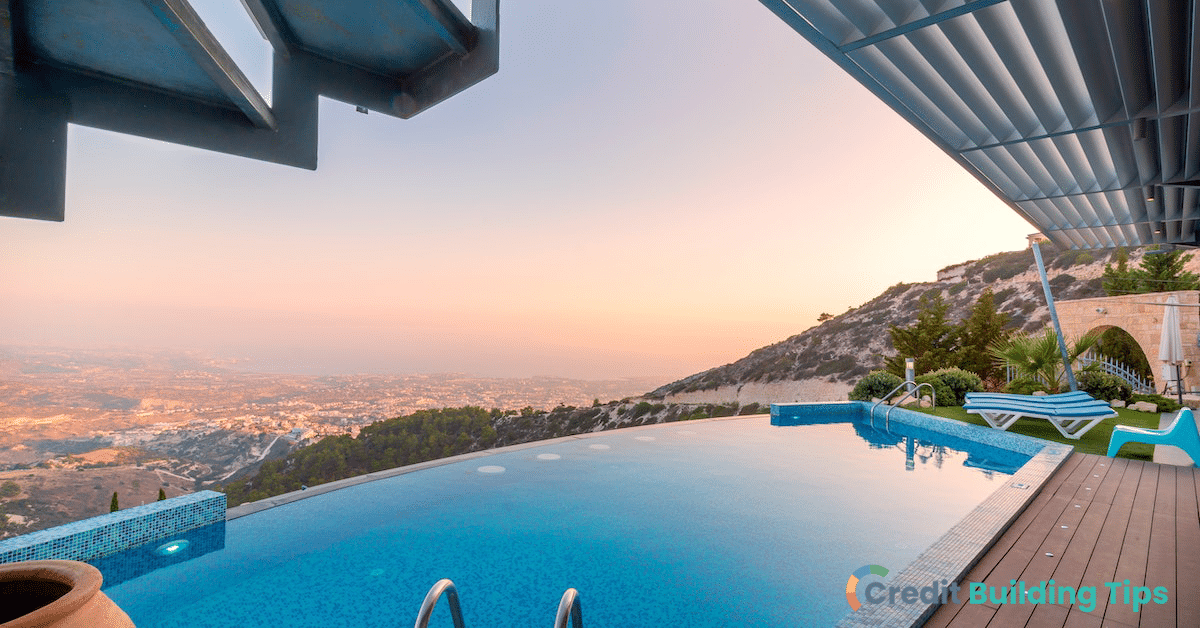 Hotel elite status: The Black card lets you lock in elite status at four major hotel chains-- Hilton, Mariott, Relais & Châteaux, and Intercontinental Hotels Group-- letting you enjoy perks like late checkouts, room upgrades, free breakfast, and resort and spa credits.
Airport lounge access: This card also gives you free access to airport lounges around the world-- more than 1,400 of them. If you travel a lot, having a comfortable lounge to relax in can be a huge perk.
Saks Fifth Avenue credits: Centurion cardholders can enjoy $1000 of Saks Fifth Avenue credits every year (divided into four separate credits for each quarter of the year.)
Equinox membership: Cardholders also enjoy Equinox Destination Access Membership, meaning they can use more than 100 Equinox gym locations in the US, Canada, and UK. Considering the membership costs a $500 initiation fee and $300 per month, this is a valuable perk.
24/7 concierge service: Whenever you need a concierge service to help you make reservations at high-end restaurants or travel plans to luxurious locations, you can use your 24/7 personal concierge. You can also use this service to have a concierge buy gifts on your behalf or help you get tickets to pretty much any event.
CLEAR® Plus membership: You can use this membership at more than 30 airports as well as a number of concert and sports venues in the US. An alternative to TSA PreCheck, this is an expedited security membership.
International arrival service: For those that travel overseas a lot, cardholders that fly first class or business using American Express Travel will be given their own personal guide. This will make the entire customs and immigration process a lot simpler and faster.
No spending limit: Though cardholders have to pay off their balances in full every month, there's no preset spending limit with this card.
Looking for an American Express card that's a bit more accessible to a regular Joe? Check out our guide to the easiest Amex card to get.
Who Has a Black Card?
Some of the biggest named celebrities carry around a Black Card in their wallet.
They include:
Oprah Winfrey
Jerry Seinfeld
Denzel Washington
Beyonce
Kim Kardashian
Jay-Z
Halle Berry
John Mayer
JP Morgan Reserve Card
Another contender for the title of the hardest credit card to get is the JP Morgan Reserve Credit Card. This is another invite-only card, you'll need to already be a J.P. Morgan Private Bank member in order to be considered.
Oh, and you'll need to have more than $10M in assets that are managed by the private bank of J.P. Morgan.
Once known as the Chase Palladium Card, the card is made out of palladium, a rare chemical element.
The JP Morgan Reserve Card's annual fee sounds like a steal compared to the cost of some of the other cards on this list-- only $595 a year.
Benefits and Features of the J.P. Morgan Reserve Card
What can you expect once you're invited into this exclusive club and receive your card?
The perks associated with this card aren't actually that incredible when you consider that many of them are very similar to a much more accessible card: the Chase Sapphire Reserve.
In this way, you could say that this card is more of a status symbol than anything else.
That being said, cardholders enjoy the following perks:
3x points on worldwide travel after earning annual travel credit of $300
3x points per $1 spent at restaurants
1 point per $1 on all other purchases
Comprehensive travel insurance coverage
Primary rental car insurance
$300 flexible travel credit
Priority Pass lounge access
Redeem points for events, reservations, and more
$100 statement credit for Global Entry/TSA Precheck
0% foreign transaction fee
Access to VIP experiences and events
Dubai First Royal MasterCard
It's hard to say which credit card is the most selective, but the Dubai First Royale Card is definitely in the running. This is another invite-only card, and Dubai First will literally scout out potential clients. You probably shouldn't hold your breath waiting for an invite, though-- most cardholders are members of the Saudi or Dubai royal families or at least have an exorbitantly high net worth.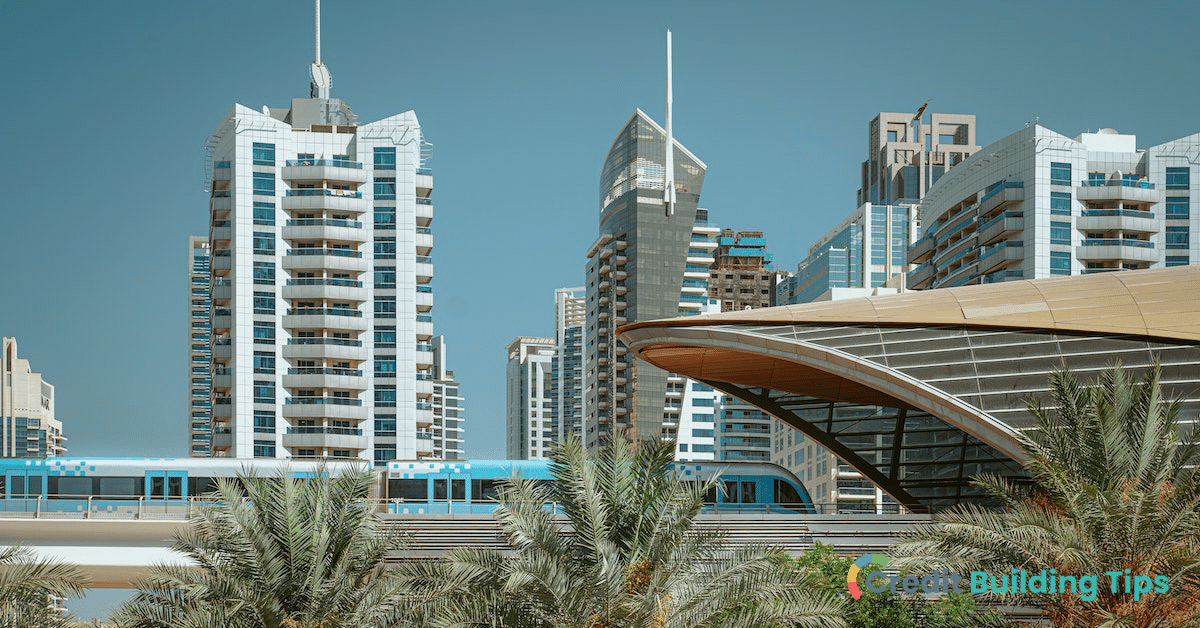 According to a 2011 statement from the senior vice president of Dubai First, there are only a few hundred cardholders in the entire world.
Made with gold edges and a white diamond, this card has no purchase restrictions or credit limits. If you find yourself one of the lucky few that have this card in hand, you won't have to worry about the embarrassment of your gold-and-diamond card being declined at checkout.
Some of the benefits of this outrageously hard-to-get card include the following:
A dedicated relationship manager for financial decisions
24/7 access to Royale Lifestyle Management, basically a no-limits concierge service that will help clients achieve just about any request
Coutts World Silk Card
If you need any convincing that the Coutts Silk Card is exclusive, you'll likely be persuaded by the fact that the British Royal family are known to be cardholders. Offering both charge cards and credit cards, this is considered one of the hardest cards to get in the world.
In order to be considered for this card, individuals must already be Coutts clients. Though companies are famous for being tight-lipped about the requirements for these elite cards, rumor has it that potential cardholders need to have the ability to deposit something around one million pounds into their account.
Only the wealthiest clients have access to this card, which comes with a number of perks:
Exclusive concierge service
Airport lounge access through the LoungeKey™ program
No annual fee
Searching for more information about credit cards? Check out our guides to CareCredit credit cards, what happens if a credit card is closed with a balance, guaranteed approval credit cards, and credit card nicknames.
Sberbank Visa Infinite Gold Card
When you hear the term "gold card," you probably think of a gold colored card that's supposed to help regular old consumers feel kind of fancy. This isn't the case with the Sberbank Visa Infinite Gold Card-- this card that is only offered to Sberbank's top clients is said to be made of pure gold. If that isn't enough, it also has twenty-six diamonds and a mother of pearl.
Getting this card will cost cardholders $100,000-- while $35k gets credited to the client's account, the other $65k goes toward actually making the card. Oh, and there's a $2k annual fee on top of that.
Some of the perks of this card include:
$250k life and health insurance policy
Access to some of the best golf courses around the globe
Expedited immigration at hundreds of airports around the world
VIP access to luxury vacations
No late fees
Not quite ready to apply for one of the most exclusive credit cards in the entire world? No problem. If you're looking for something a little more accessible, check out our post about the best department store credit cards for bad credit.
Stratus Rewards Visa White Card
You may have heard this card referred to as "The White Card." Incredibly exclusive, there is very little public information about this card beyond the $1.5k annual fee.
In order to get one of these exclusive cards, you have to be either:
Recommended from one of the premium partners of Stratus Rewards, or
Nominated by an existing cardholder
Wealthy cardholders can enjoy the following benefits:
Personal concierge service
Special benefits from Stratus Rewards' premium partners, such as VIP access to the Monaco Grand Prix
Redeemable points toward airfare (including private jets)
Aspiring to Own One of the Most Exclusive Credit Cards?

If you're chomping at the bit to get your hands on the Amex Centurion, Dubai First Royale Card, or another one of the hardest credit cards to get, you likely have a long road ahead of you unless you're already a multimillionaire.
At the same time, the journey of a thousand miles starts with a single step! If you're ready to build wealth and ensure that you have access to the best financial opportunities out there, one of your first tasks is going to be to check in on your credit report and score.
If your credit score has seen better days, don't fret! With some time and dedication, you can clean up your credit report and increase your credit score so you start qualifying for better cards with more impressive rates, terms, and, of course, perks!
Are you ready to begin your journey to a better financial life? If so, head over to our Credit Building Tips blog for tons of resources to help you along the way.