Many consider the Amex Platinum Card a luxury card only used by wealthy people who can afford to throw away almost $700 yearly on its annual fee.
It certainly is pretty. And heavy. At 18.5 grams, the card is made of solid stainless steel and outweighs almost any other metal credit card other than the Luxury Card Mastercard® Gold Card (22 grams), the Luxury Card Mastercard® Black Card (22 grams), and the Luxury Card Mastercard® Titanium Card (22 grams).
The only heavier card than all of these is the JP Morgan Reserve card. It weighs 27 grams, but it's an invite-only card, and if you don't have $10 million in investable assets at the JP Morgan Private Bank, you won't get an invitation to apply for their card in the mail.
Compared to the typical 5 grams weight of a plastic credit card, the Amex Platinum Card certainly makes its presence felt when you hand it to a cashier or toss it onto the dining table after eating out.
If you do apply and qualify for the Amex Platinum Card, it will be delivered to your front door in a carded die-cut box. Inside the box is a substantial wooden slab with a carved inset that holds your new card. You may feel even richer just holding it in your hand.
But is it worth it? And do you need to be rich to qualify for one?

First of all, you'll need a credit score
above 700
with an average approval score of 715. Lower credit scores in the high 600s have also been approved, depending on credit quality.
American Express looks at your credit score but also considers:
Your debt-to-income ratio.
How many new credit cards you've recently applied for.
How many credit cards you have in total.
How many "derogatories" you have on your credit report.
Your age — you need to be at least 18; better if you're over 21.
Your income.
All About the Amex Platinum Card
The Amex Platinum Card is a "no pre-set spending limit" card. This isn't the same as  unlimited spending — purchases are approved based on your "credit record, account history, and personal resources."
Interestingly, the card has a Flexible Payment Option (FPO). This lets you carry a portion of your balance with interest on qualified purchases.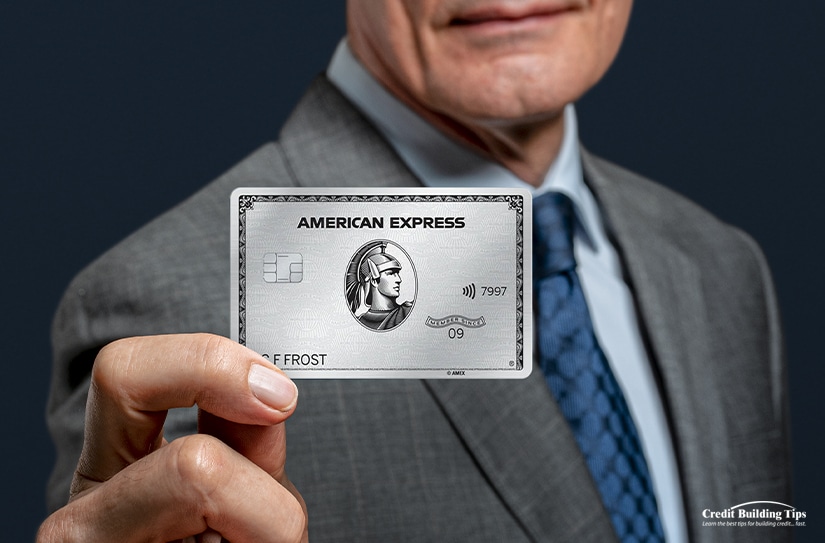 Reviewers across the board agree that the Amex Platinum Card is the "king of luxury rewards travel cards." It's ideal for folks who travel a lot and want to do so comfortably and in style.
Welcome to Amex Platinum
If you're a new Platinum Cardmember, you'll receive a healthy welcome bonus that totals 80,000 points. You can first earn your 60,000 welcome bonus points after you charge $6,000 to your card during your first three months of owning the card.
To qualify for the additional 20,000 points, you'll have to make one purchase of "any amount" and charge it to your card within 14 to 17 months of owning the card.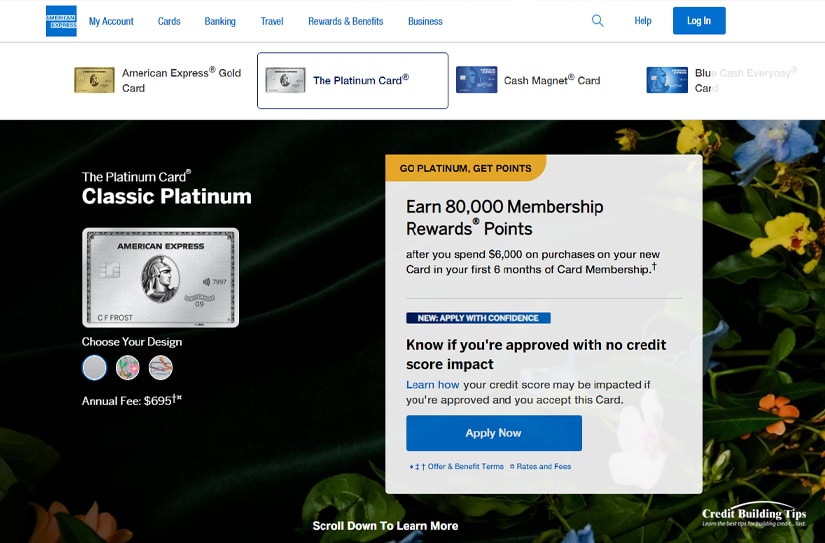 Amex Membership Rewards points are each worth two cents, which makes the 80,000 welcome bonus worth $1,600. This alone will cover the annual fee for three years.
It's worth checking to see if you are eligible for an additional 125,000 to 150,000 points Amex is offering through their CardMatch tool, via mailings, or, in some cases, when logging into other online card accounts. These extra points offers can be worth $2,500 to $3,000, covering the card's annual fee for up to four years.
How Do the Points Work?
The Amex Platinum Card is loaded with perks and lets you earn Membership Rewards Points® on every purchase you make. However, there's a difference between the value of the points depending on where you "spend" them.
To get the most out of the rewards points offered, you'll want to spend them on just two things:
Flights booked directly with an airline or with Amex Travel.
Prepaid hotels booked on Amex Travel.
When you spend your bonus points in either of those ways, you'll get five times the value of the points. For every dollar you spend, you'll get five points up to $500,000 each year. If you spend more than $500,000, the points value drops to one point for every dollar spent.
You'll get the most value from your points when you transfer them to a travel partner. Your Amex Platinum Card offers 17 airline and three hotel transfer partners. All but three of the partners use a 1:1 point-to-mile transfer ratio.
You'll want to keep your eye on the amount of time it takes to effect a transfer from your points to the transfer partner you choose. Lengths of time vary by partner, so be sure to leave yourself enough time before purchasing.
The Points Guy offers a handy guide to each program's Membership Rewards transfer times.
The same blog post goes into even more detail on what to know before you transfer your Membership Rewards Points and tips to make sure you don't get stuck transferring points to a program you won't be using.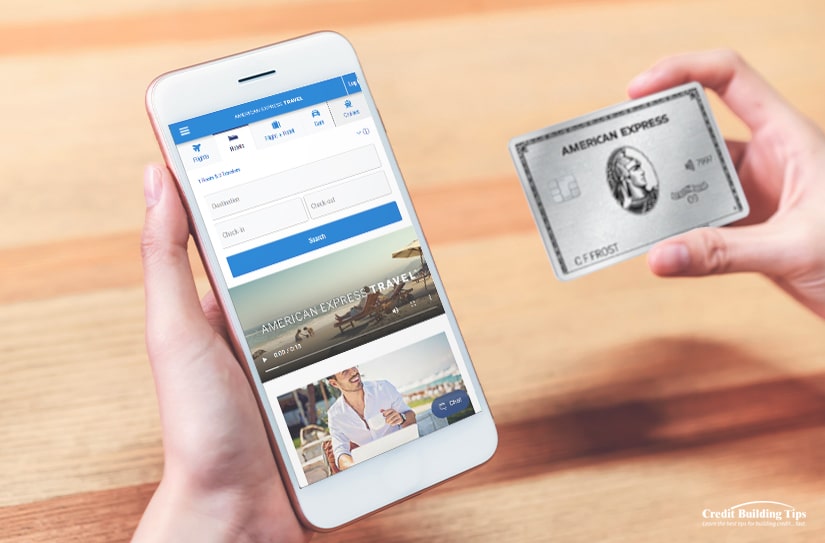 If you're not using your Membership Rewards Points® on travel directly with an airline or through Amex Travel, your points will be calculated at a one-to-one ratio. One point for every dollar spent.
Single-value Membership Rewards® Points can be used in several ways:
Purchases made at brick-and-mortar and online stores.
Gift cards.
Paying card charges.
Booking or upgrading travel.
Transferring points to another account.
American Express provides a handy online calculator to show the value of their points.
You'll also get $200 statement credits each year if you book with:
Fine Hotels + Resorts® or the Hotel Collection bookings with American Express Travel (requires a minimum two-night stay.)
A qualifying airline (incidental fees like checked bags are charged by the airline to your Platinum Card®.)
Uber as an Uber VIP member.
You can receive up to $20 in statement credits each month if you shop at:
Peacock
Hulu
Audible
Disney+
SiriusXM
ESPN+
The New York Times
Amex Platinum Card Perks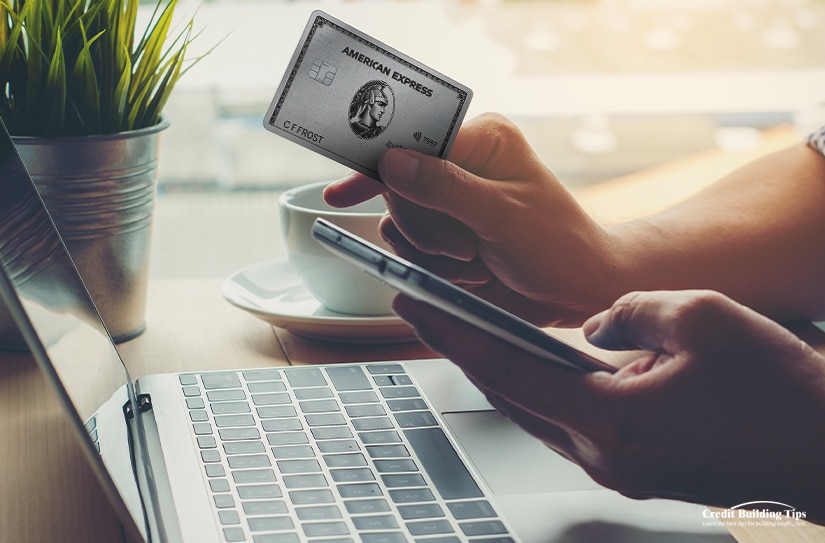 This card is loaded with benefits, and the better you understand them, the more value you'll get from the card to offset the annual fee.
Travel perks
As it's considered the best luxury travel rewards card, it's no surprise that the providers of Amex Platinum are generous with offering travel perks.
Included in The Global Lounge Collection are more than 1,400 airport lounges across 140 countries "and counting." Card members have complimentary access to Delta Sky Club®, where they can find Wi-Fi access, satellite TV,  free (and hot) food and beverages (alcoholic and non-alcoholic), personalized flight assistance, private restrooms with clean showers, and more.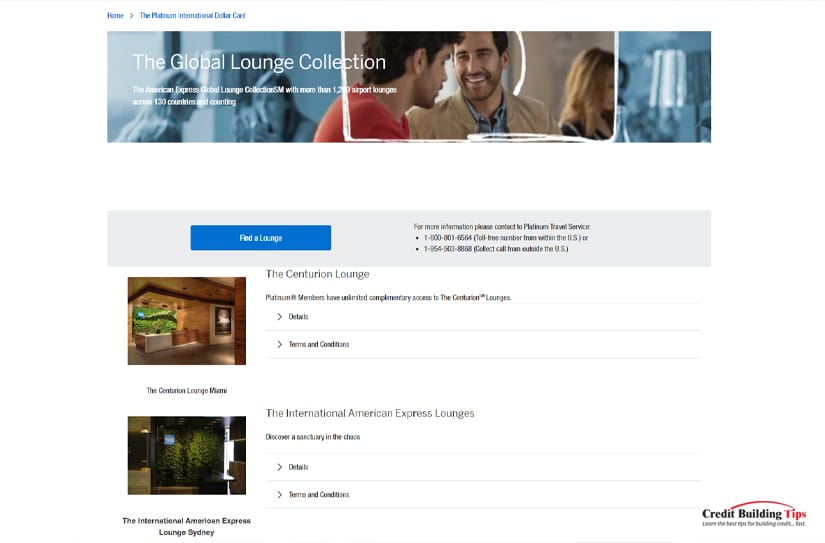 It costs $545 each year to purchase an individual membership to the Sky Club, so you'll save this fee with an Amex Platinum card.
The card also offers several travel-related features that include:
Trip cancellation and interruption insurance (up to $10,000/trip.)
Trip delay insurance (up to $500/trip.)
Car rental loss and damage insurance on rented cars.
24/7 emergency assistance when traveling more than 100 miles from home.
No foreign transaction fees.
The Global Entry, or TSA PreCheck service, is a wonderful perk for those who travel a lot. This ensures they'll experience quicker screening at airport security. Platinum cardholders receive this service for free by using a statement credit.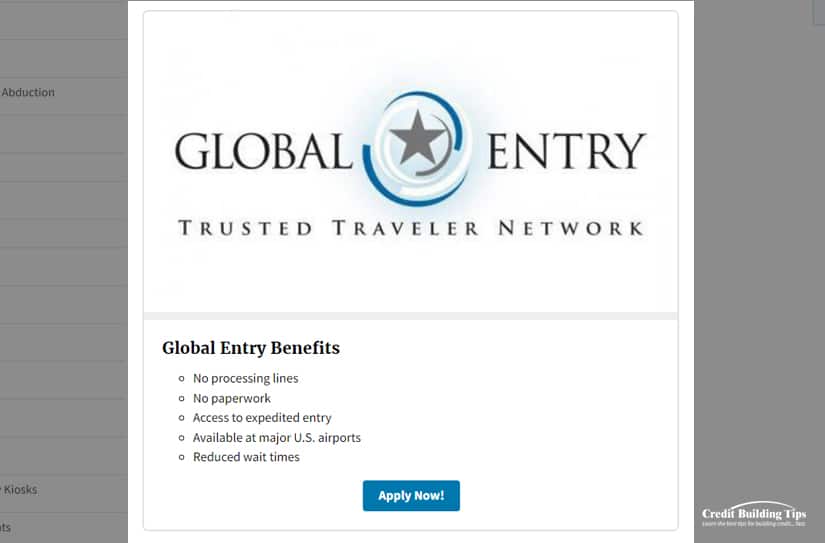 The card also offers its members complimentary car rental status with
Hertz Gold Plus Rewards.
Rewards President's Circle.
Avis Preferred Plus.
National Emerald Club Executive Elite.
If you've been waiting to go on a cruise, Amex Platinum extends Cruise Privileges Program (CPP) for new CPP bookings made with "participating cruise lines through American Express Travel." Onboard credit and amenities apply "per stateroom, with a three-stateroom limit per eligible card member, per cruise.
Cruise lines in the program include:
Celebrity Cruises
Norwegian Cruise Lines
Holland America Line
Princess Cruises
Royal Caribbean International
Cunard

Queen Mary
Queen Victoria
Queen Elizabeth

Ama Waterways
Oceania
Regent
Azamara
Seabourn
Silversea
Uniworld
Windstar
Regent Seven Seas Cruises
Cardholders that frequently stay either at the Marriott or the Hilton are eligible to enroll in Marriot Bonvoy Gold Status. Gold Status will allow you to
Get easier and less expensive upgrades.
Early check-in and late check-out.
Complimentary breakfast.
Welcome gifts.
Free Wi-Fi.
Shopping perks
Amex is proud of their "Do Anything" Platinum Card Concierge, that offers 24/7 service to help make arrangements for dinner, help source hard-to-come-by event tickets, or even find the right gift for someone special. The service also offers access to concerts and sporting events.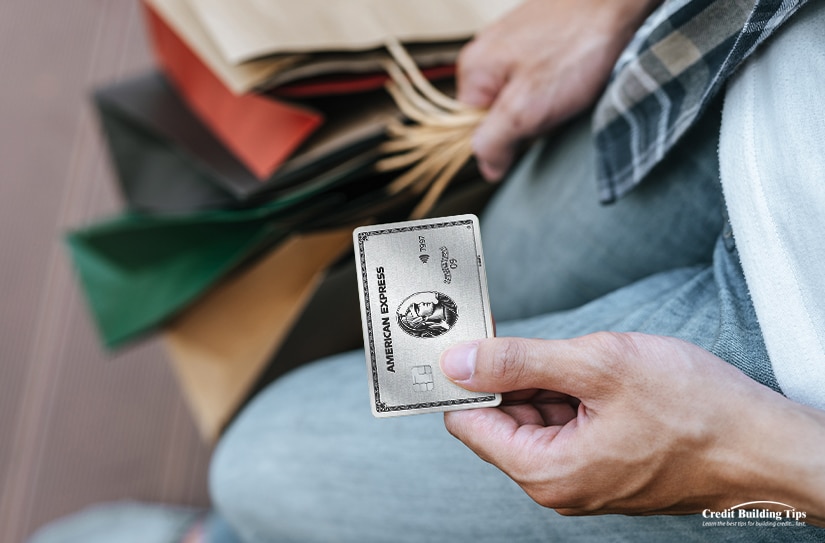 Other shopping perks of owning their card include:
Up to $189 in annual Clear credit.
Up to $240 in digital entertainment credit per year.
Up to $300 in Equinox credit on certain Equinox gym or Equinox+ apps.
Up to $300 annually for a SoulCycle at-home bike.
Up to $155 to cover a monthly Walmart+ membership fee.
Up to $100 Saks Fifth Avenue credit.
Extended warranty that adds an additional year of coverage on eligible manufacturer's warranties (five years or less.)
Purchase protection against theft, accidental damage, or loss up to 90 days from the purchase date.
Return protection within 90 days if the seller won't accept a return.
Card members can enroll their Platinum Card into InCircle and receive one InCircle point for each dollar spent at:
Neiman Marcus
Bergdorf Goodman
Last Call
Horchow
For every 10,000 points you accumulate, you'll get a $100 InCircle point card. InCircle doesn't offer double or bonus-points opportunities, and points can't be received on sales tax, shipping, alterations, gift wrapping, fur services, shoe repair and cleaning, handbags, optical, precious jewelry, monogramming, salon products and services, and valet parking.
Go here for an exhaustive list of "Important Information Regarding Rates, Fees, and Other Cost Information." Amex provides this document with the fine print on their full card member agreement, terms and conditions, interest rates and charges, benefit terms, and Amex Assurance Company disclosures.
So, What's the Verdict?
With all that's been said so far, is Amex Platinum worth the $695 annual premium?
It depends.
When you get your first card, you can collect rewards points that would cover the first three years of annual fees. As long as you spend $6,000 in the first six months and then make sure to make another purchase within the next 14 to 17 months.
If you take advantage of all the annual statement credits, you'll benefit to the tune of $1,500 every year. After the $695 annual fee, you'll still have pocketed just over $800 in statement credits. That's pretty good.
If you travel extensively, you can save serious amounts on insurance and other travel perks. And if you place a value on how you travel, your savings can be even more. Free food, drinks, and comfort when you travel mean you don't have to shell out on airport food or other small luxuries.
At the end of the day, if you spend money on frequent travel, luxury hotels, car rentals, and shopping, you'll be well rewarded with the Amex Platinum Card.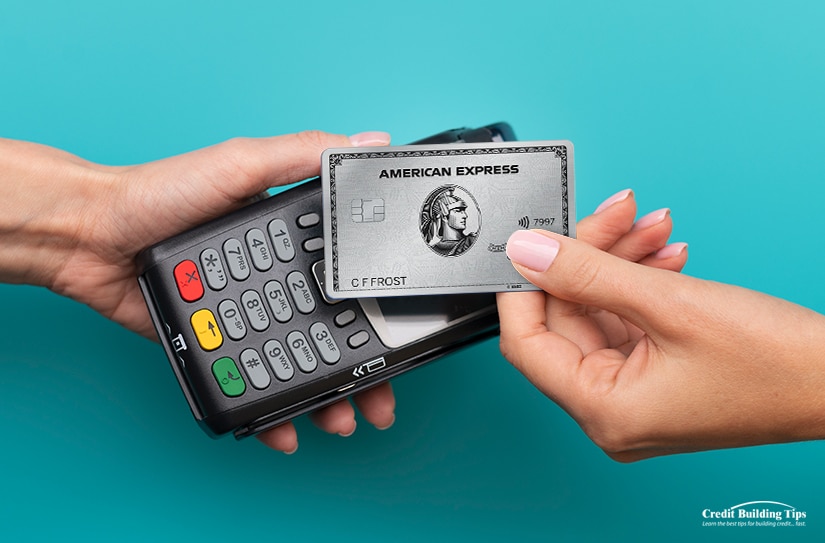 If your lifestyle is more modest with infrequent travel, spending nights away from home in higher-end hotels, and, in general, you simply don't use your credit card for non-essential purchases, it may not be worth the cost of keeping the card.
However, if you can see yourself spending $6,000+ within the first 18 months of receiving the card, you will have pocketed in the neighborhood of $800 after paying the first year's annual fee.
That won't be enough to travel around the world and see the Great Wall of China, but it will be enough to splash out on a nice weekend away with dinner to boot.
As always, make sure you aren't overspending to justify the cost of any credit card. Keep your spending within your monthly budget and work towards getting and maintaining a good credit score.
Staying out of credit card debt and on track to be financially healthy can sometimes make even a hamburger taste more like steak.
After reading today's article, do you have any questions about the Amex platinum card? Was there anything we mentioned that you'd like additional clarification on? If so, we'd be more than happy to help you out! Additionally, if you're searching for any further information on credit and credit building, we highly urge you to check out our collection of articles! We've written dozens of articles about credit and credit-related topics, so you're bound to find something beneficial to your particular situation!