Around the world, more than 150 million users have booked over one billion reservations through Airbnb. Every second, six guests check into an Airbnb somewhere on the planet.
Though booking an Airbnb short-term rental isn't always the best deal for short stays or small groups, you can save some money compared to hotels for longer trips or stays with larger groups.

It's a good idea to book your Airbnb well in advance, but you might be hesitant to book a stay if you're concerned about when they will charge your credit card. The payment will be charged when the reservation is confirmed, even when you use Instant Book.

How much you will be charged depends on whether or not you've chosen to pay in a one-time payment or in installments. Long-term rentals of more than 28 days will require an initial one-month payment and then will be charged monthly after that.
When Does AirBnB Charge You?
Airbnb will charge you once your reservation is confirmed. This isn't just the case for regular bookings but also for Instant Book, which is a listing that lets you reserve a place immediately without having to wait for approval from the host.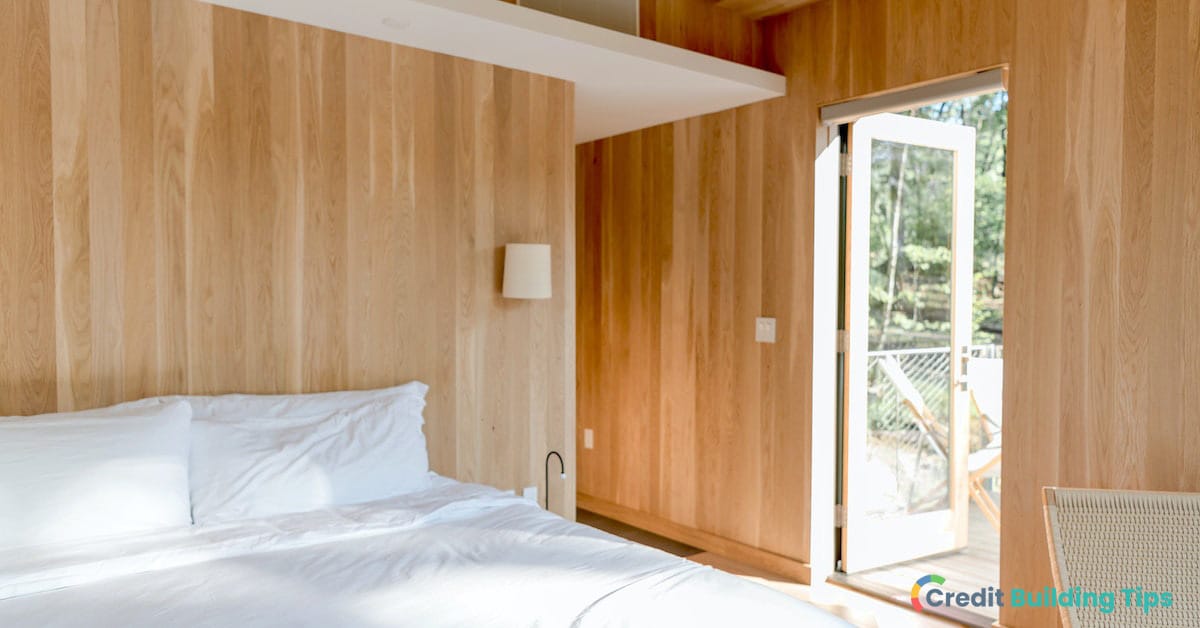 Hosts won't receive payment until 24 hours after you've checked in, no matter how far in advance you book your accommodations.
As we'll discuss in the next section, if you choose to pay in installments rather than in a one-time payment, you will be charged an initial deposit upon confirmation of your booking. Then the subsequent payment dates will be listed during the checkout process and can also later be found in your Airbnb account.
How Can You Pay For AirBnB?
Once your accommodation has been booked, there are two primary ways that you can pay:
One-time payment
Installments
You will find that you can use a payment plan on most listings. This means that you can pay an upfront deposit and then make the rest of the payments on dates down the road. These days will be listed as a part of the checkout process.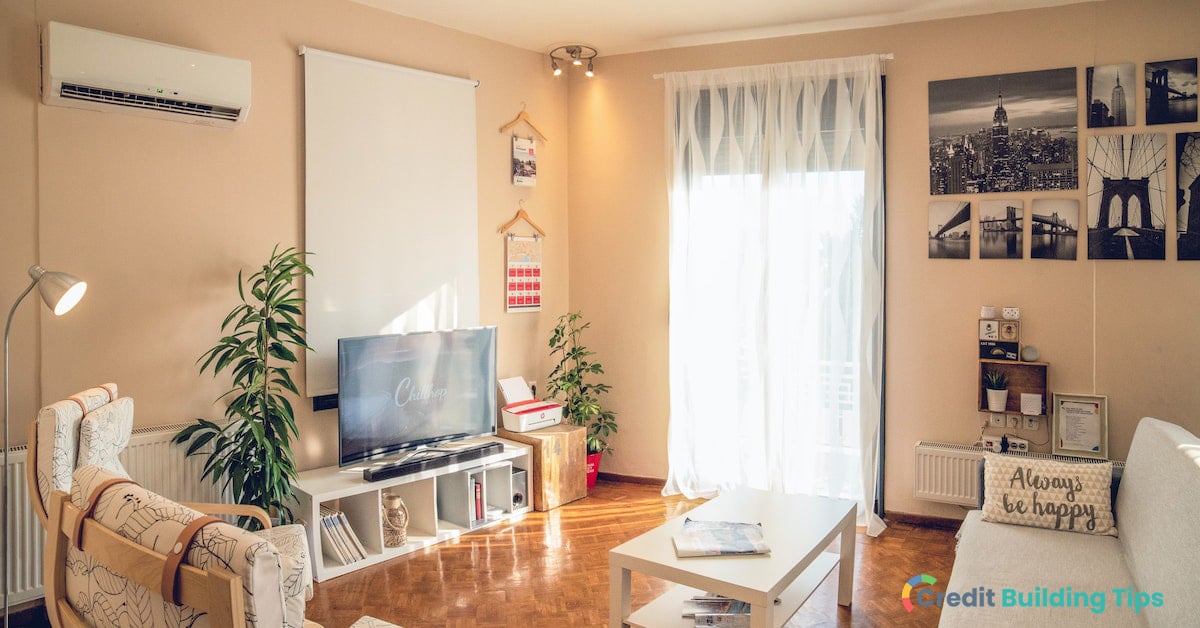 If you decide to pay for the whole thing in one payment, the full balance of the booking will be charged once the host confirms your stay.
Even though the booking will be charged upon confirmation by the host, it's worth noting that the host actually doesn't receive the funds until 24 hours after check-in. This helps to ensure that guests have the opportunity to resolve issues once they are there. Basically, both guests and hosts have the chance to make sure that everything pans out as expected before money exchanges hands.
What Payment Methods Does AirBnB Accept?
AirBnB accepts a number of different payment methods in the United States, including:
Major credit cards and pre-paid credit cards, including MasterCard, Visa, Discover, Amex, and JCB cards
Many debit cards (they will be processed as credit cards)
Apple Pay
PayPal
GooglePay
Accepted payment methods are going to depend on the country where you are booking a stay. If you're booking outside of the United States, you'll want to check on the AirBnB site to learn about the acceptable forms of payment.
It violates Airbnb's terms of service to pay in cash, offline, or off-platform (after all, they want to get their cut, right?) You can end up being removed as a user from the site if you violate their terms of service.
When Your Card Will Be Charged For Bookings Bought With Payment Plans
Did you choose to pay with a payment plan, and you're wondering how to find out when your card will be charged?
Here are the steps you'll want to take:
Use a web browser to log in to your Airbnb account
Go to the drop-down menu in the top right-hand corner and choose "Trips."
Pick the booking that you want to see the payment for, which can be found under the Upcoming Trips tap
Look for the header "Payment details" and then select the option "Get receipts and manage payments."
Keep scrolling down until you can locate a heading named "Your payment details" and afterward, "Scheduled Payments."
Under "Schedule Payments," you should see the dates when your card will be charged for your installment plan payments
How Does Payment Work For Long-Term Bookings?
Are you planning on booking a rental through Airbnb for more than 28 months? If so, the payment process is a little bit different. Stays of this length are considered long-term reservations.
For extended getaways, the first payment will be made at the same time as the confirmation is processed. This means that you'll want to be ready for your card to be charged as soon as you make the booking. The following payments will be made monthly after the initial month's rent has been made.
Airbnb and Credit Card FAQ
Now let's look at some of the most common questions we receive about Airbnb and credit cards to help you plan your next trip.
Can I Pay For AirBnB With Credit Card Points?
If you're planning on staying at an Airbnb for an upcoming trip and you've stacked up some credit card points recently, you might be wondering if you can use them toward your stay.
There are three ways that you can cover your next Airbnb booking with credit card points:
Use your points for cash back or an Airbnb gift card
Cash in flexible travel rewards points
Take advantage of travel statement credits
Use Your Points for Cash Back or an Airbnb Gift Card
If your credit card offers cash-back rewards, you can use your rewards points to get cash sent back to your card or to your bank account. It's also possible that your rewards program will let you buy a specific Airbnb gift card as one of the redemption options.
It's worth noting that there can be some restrictions with Airbnb gift cards. For example, you can't use these gift cards to cover long-term reservations (meaning longer than 28 days.) You also can't use them as second payments if you're paying in two installments or to make changes to existing reservations.
Before you go this route, it's worth looking into how many cents you're receiving per point or mile. This is because turning your points into gift cards or cash back isn't always the best way to get the most bang for your buck, particularly with some of the big travel cards. You might find that there is a better way to use your points or miles to pay for a booking.
That being said, if you don't have travel plans anytime soon and your points are going to expire, spending them on a gift card now can let you take advantage of them before they disappear.
Cash In Flexible Travel Rewards Points
If you have a credit card that is a co-branded hotel card, you will usually only be able to redeem them with a specific hotel chain. However, there are also more general travel cards that come with a lot more flexibility.
While the details are going to vary depending on the card that you have, there are many travel cards that let you redeem miles or points for credit that can end up being put toward a wide range of travel purchases, including Airbnb bookings. This is because payment networks categorize Airbnb payments in the same way they classify hotel purchases.
Take Advantage of Travel Statement Credits
If you have one of the fancier credit cards out there, it's possible that you will be able to use your annual travel credit in order to save some money on your next Airbnb stay.
For example, the Chase Sapphire Reserve card comes with a travel statement credit of $300 which renews every year on your account anniversary. This is a benefit that cardholders receive automatically and can use on lots of different travel expenses, including Airbnb.
Another instance of this possibility is the U.S. Bank Altitude Reserve Visa Infinite Card, which comes with a $325 annual travel credit. According to U.S. Bank, this credit can be used at Airbnb so long as the purchases are classified as hotel purchases.
The card also comes with an enrollment bonus that is worth $750 in travel expenses if cardholders spend $4,500 in the first 90 days of opening the account.
Both of these cards come at a price, of course-- the Chase Sapphire Reserve has a $550 annual fee, while the U.S. Bank Altitude Reserve Visa Infinite has a $400 annual fee.
What Are the Best Credit Cards to Use For Airbnb Bookings?
In addition to the Chase Sapphire Reserve card discussed in the previous section, there are a number of cards that let you earn extra rewards on Airbnb stays. With some of these points cards, you can even redeem the same rewards you earned using Airbnb to purchase more bookings at Airbnb!
Capital One Venture Rewards
Every dollar you spend on all purchases, including Airbnb purchases, will give you two miles back. You can also redeem your points at Airbnb at the rate of one cent per mile through redemption as a travel statement credit. This is true for Airbnb purchases as well as other travel purchases that qualify.
Here are some more benefits of this card:
The sign-on bonus is impressive: If you spend $4,000 within three months of opening the account on purchases, you'll receive 75,000 miles which amounts to $750 in travel
The ongoing rewards rate is high: For all purchases, you receive 2 miles per dollar
Global Entry or TSA Precheck credit: Up to $100
Global transfer partners: Their transfer partners include Etihad Airways and Singapore Airlines
No foreign transaction fees
On the flip side, here are some of the less desirable features:
Annual fee: This card costs $95 every year
The transfer rate of Venture miles to airline miles (2:1.5) isn't as favorable as some other cards that offer a 1:1 ratio.
Chase Sapphire Preferred
You can use the Chase Sapphire Preferred on Airbnb purchases and other travel expenses and earn two points back for every dollar spent. You can pay for Airbnb bookings with points by redeeming the points as cash back, which come in at a rate of one cent per mile.
Some great things about this card include:
If you spend $4,000 within the first three months, you can earn 60,000 bonus points which amount to $750 that you can put toward travel
You can also earn bonus rewards in a number of different spending categories, including travel and dining. Bonus points will also be awarded on each account anniversary, amounting to 10% of the previous year's total purchases.
There aren't any foreign transaction fees.
There are a number of 1:1 partners, including Hyatt, United Airlines, and British Airways
Through March 2025, this card offers 5 points for every dollar spent on Lyft rides
Cons include:
A yearly fee of $95
Using your points for Airbnb gift cards or cash back isn't as valuable as redeeming them for travel
Some other cards you'll want to explore if you're planning on staying at a lot of Airbnb's include:
Bank of America Travel Rewards
Bank of America Premium Rewards
Discover It Miles
Deserve Pro Mastercard
Do you want to clean up your credit report to work towards eligibility for some of these cards with great rewards? Make sure you check out our guides to removing collections, hard inquiries, dispute comments, charge-offs, evictions, and late payments if you are ready to improve your credit.
Managing Your Credit Cards and Credit File: It's Worth the Trouble
Managing the calendar of payments for your credit cards and other bills can be a challenge, but when you put in the time and effort to keep your credit file clean it can be a major benefit to your financial life. Using a credit card for things like Airbnb stays can help you build up a positive payment history if you pay your bills on time. This shows creditors and lenders that you are a responsible borrower who will likely pay back your debts.
If you have a thin credit profile, though, or less-than-ideal credit, it can feel overwhelming to achieve a great credit score. Though cleaning up your credit report and building credit might not be anyone's idea of a great time, it's well worth the effort. Over your lifetime, having an excellent credit score can save you tens of thousands of dollars, if not more.
Are you searching for more resources to help you build your credit? If so, make sure you check out our Credit Building Tips blog.