Are you tired of worrying about overdraft fees? If so, you're not alone. Banks can be difficult to navigate, and it's hard to know which one offers the best deals.
We've put together a guide of the ten best U.S. banks that offer checking accounts with no overdraft fees. These banks provide great benefits, including online and mobile banking services, competitive interest rates, and no overdraft fees.
An overdraft occurs when a person's account balance drops below zero, and they spend more than they have in their account. The bank then charges an overdraft fee — which can be very expensive if it keeps happening.
An overdraft fee is typically charged for every transaction that puts your account into the negative. That's why overdraft protection is important if you use your checking accounts for day-to-day transactions.

Not having one can mean wasting money and possibly damaging your credit score, or at best, wasting money on costly overdraft fees!
Overdraft Protection Plans
An overdraft protection plan is a financial service offered by banks and other financial institutions to help prevent account holders from making transactions that exceed their available funds. It works by allowing customers to overdraw their checking accounts up to a certain limit without incurring an overdraft fee.
The main benefit of an overdraft protection plan is that it can help you avoid the costly fees associated with overdrafts. For example, many banks charge $35 or more for each overdraft transaction. Having a plan in place can save you from these high fees.
An overdraft protection plan can also provide peace of mind knowing that you won't accidentally be charged for a purchase you didn't have the money to cover. It can be especially helpful if you are on a tight budget, as it gives you the freedom to make purchases without worrying about insufficient funds.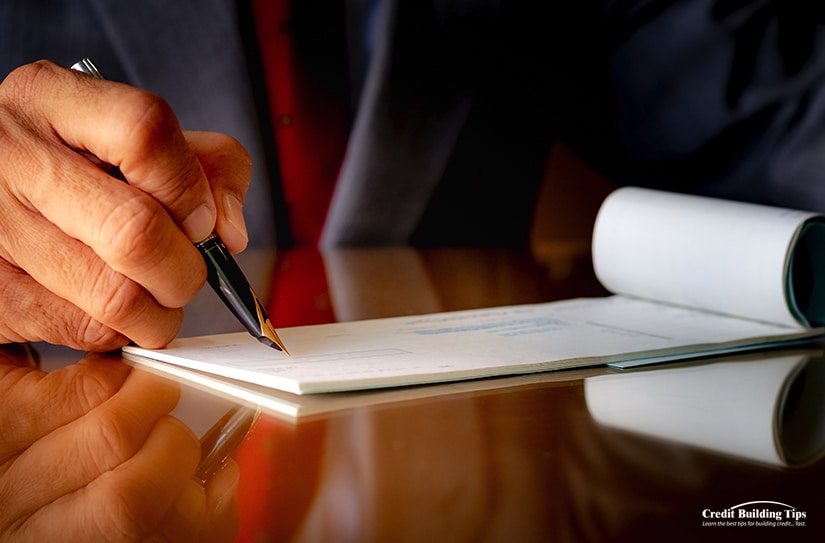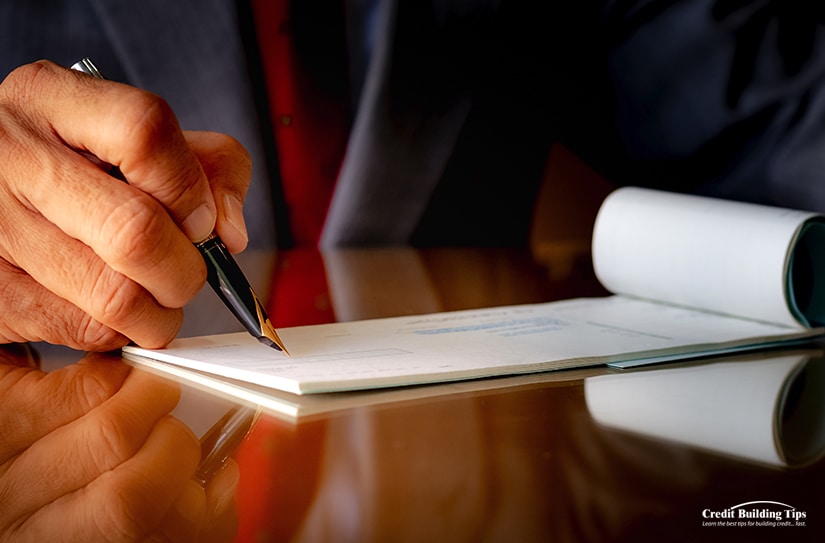 Many banks will waive some fees associated with their overdraft protection plans. This can be an added bonus for those trying to save money. Some banks may offer discounted annual fees or lower interest rates when you sign up for an overdraft protection plan. This can make the plan even more affordable.
Having an overdraft protection plan in place is also important because it helps reduce the risk of incurring multiple overdraft fees at once. If you do not have overdraft protection and you make multiple purchases that total more than your account balance, you could incur multiple overdraft fees from each purchase. This can quickly add up and become very expensive.
Overall, an overdraft protection plan helps ensure that you won't have to worry about unexpected fees or charges due to an accidental overdraft. It can help you avoid potential financial damage and keep your accounts secure.
Current Rules and Regulations on Overdraft Fees
Overdraft fees in the United States have been a touchy topic since the Consumer Financial Protection Bureau (CFPB) first implemented the "Know Before You Owe" rule in 2010. This rule requires banks to disclose all the details of overdraft fees clearly and concisely, making it easier for consumers to make informed decisions.
The CFPB also implemented a regulation in 2010 that stops banks from charging overdraft fees on transactions of $10 or less. Another rule in 2012 required banks to give customers the option of opting out of overdraft protection altogether.

However, despite these regulations, it is estimated that banks still generate around
$15 billion
yearly from overdraft fees.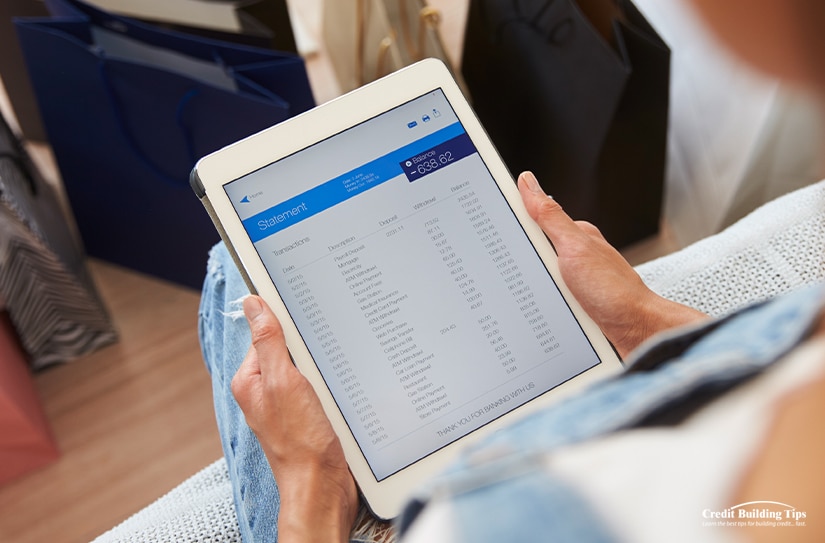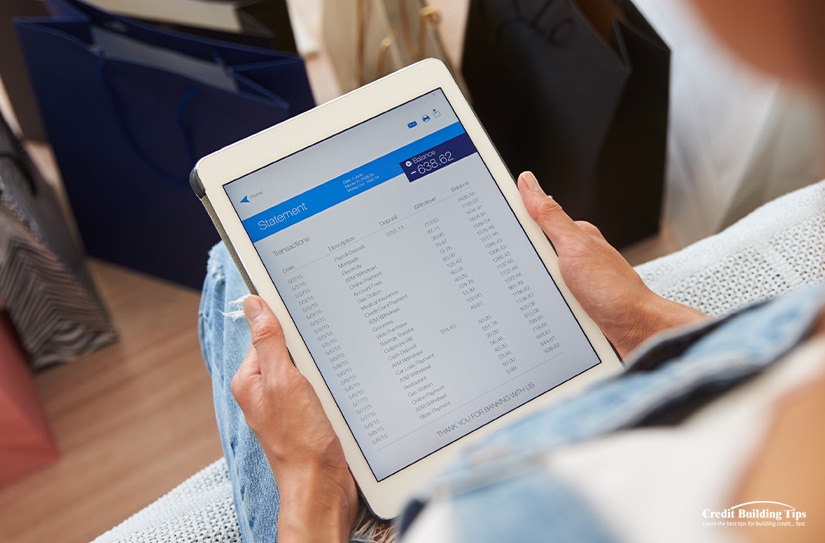 In 2020, the Consumer Financial Protection Bureau (CFPB) proposed a rule prohibiting certain banks from charging certain overdraft fees unless consumers opt into them. In 2021, the CFPB finalized the new rule that is set to go into effect on July 1st, 2023. This rule will require banks to give consumers more control over their accounts and make it easier for them to avoid overdraft fees.
It is important to note that individual states may have laws in place that are more restrictive than federal regulations. For example, California has a law that bans any overdraft fee if it brings a customer's balance below zero.
Overall, 2023 looks like a good year for those looking to protect themselves from costly overdraft fees. The CFPB's proposed changes could help make sure that banks don't take advantage of customers who don't know how to manage their accounts properly.
10 Banks With The Best "No Overdraft Fees" Checking Accounts
It's good news that the days of racking up overdraft fees are quickly becoming a thing of the past. Many U.S. banks have eliminated or reduced overdraft fees, making them more consumer-friendly.
This is a great development, as overdraft fees can be quite costly and add up quickly. In addition to eliminating fees, some banks have also introduced new technology, such as real-time notifications, to help customers avoid going into overdraft in the first place.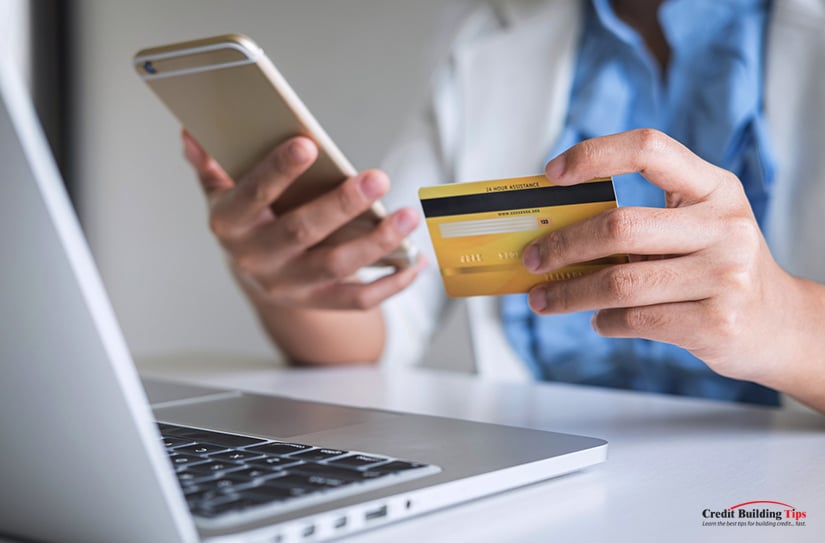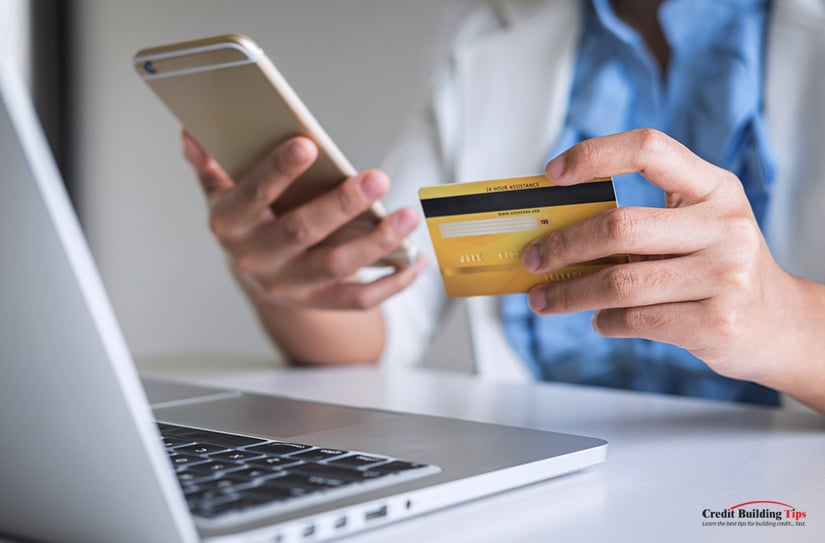 Many major U.S. banks have already implemented policies to eliminate overdraft fees. Bank of America, Wells Fargo, Citibank, and U.S. Bank have all eliminated overdraft fees for most checking accounts and credit cards. Other large banks, such as Chase and Capital One, are introducing new products with no overdraft fees, such as savings accounts and prepaid cards. In addition, many online-only banks have no overdraft fees at all.
Bank of America
Wells Fargo
Citibank
U.S. Bank
Chase Bank
HSBC
USAA
Ally Bank
Navy Federal Credit Union
SunTrust
Bank of America
Bank of America is one of the biggest banks in the U.S., and it recently announced that it would eliminate its overdraft fees as of 2023. The no overdraft fees checking accounts at Bank of America are free, meaning you won't have to pay any additional fees when you use the account.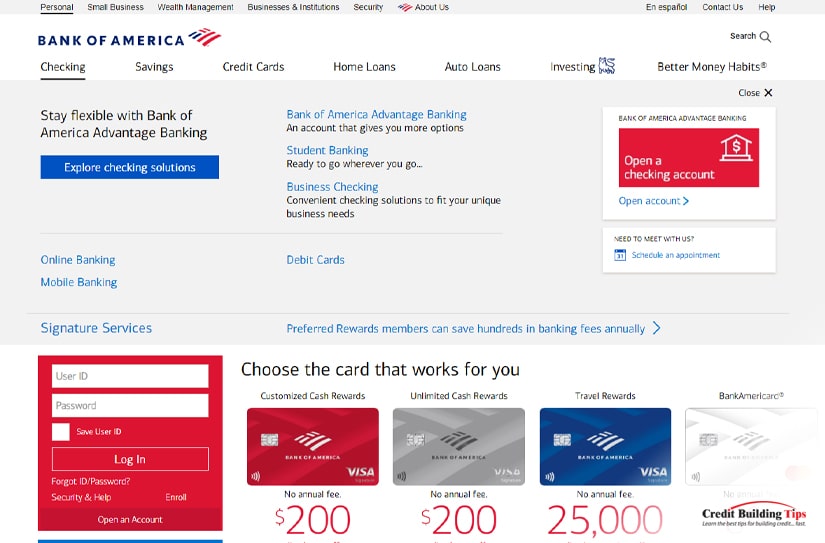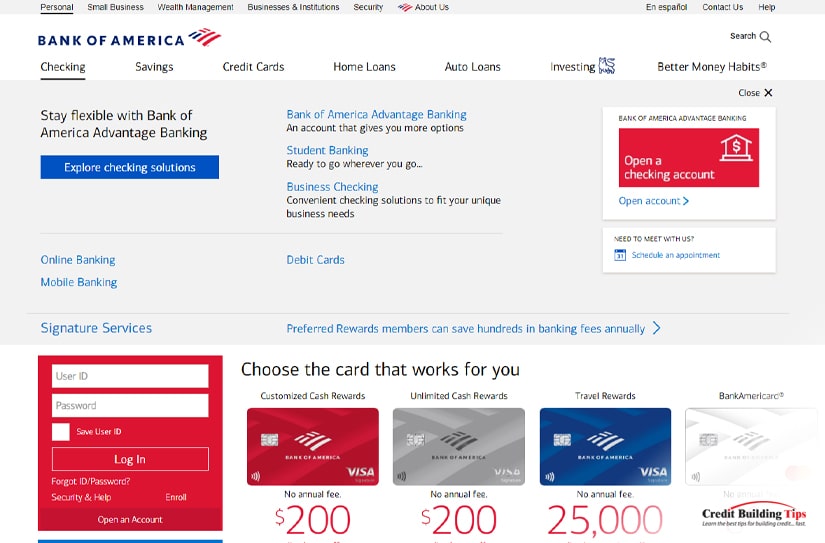 The bank has a feature called "Safe Balance," which will limit your debit card transactions to only the amount that is in your checking account. If you go over the balance, you won't be charged an overdraft fee, but your transaction will simply be declined.
Wells Fargo
Wells Fargo is a leading bank in the United States and offers a no-overdraft fee checking account that comes with no minimum balance requirements or monthly fees. You won't incur any charges or fees if you overdraw your account. You'll also enjoy free ATM access across the U.S., online and mobile banking, and bill pay services.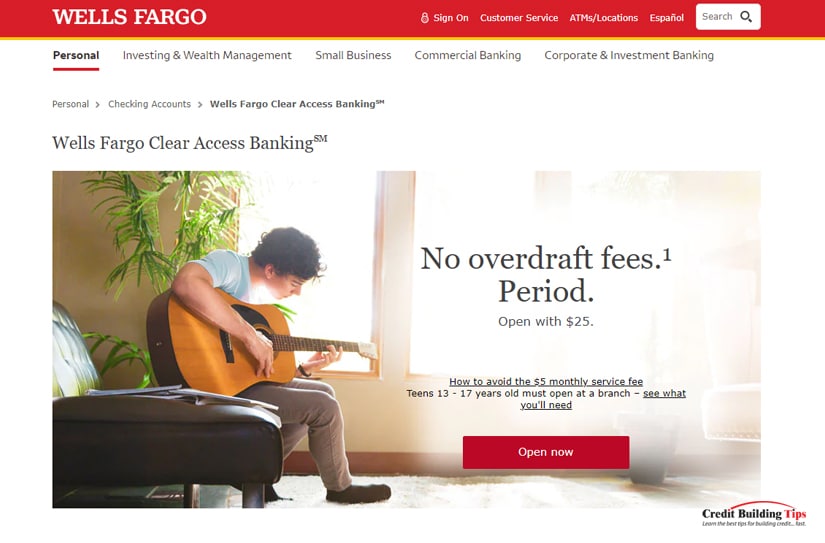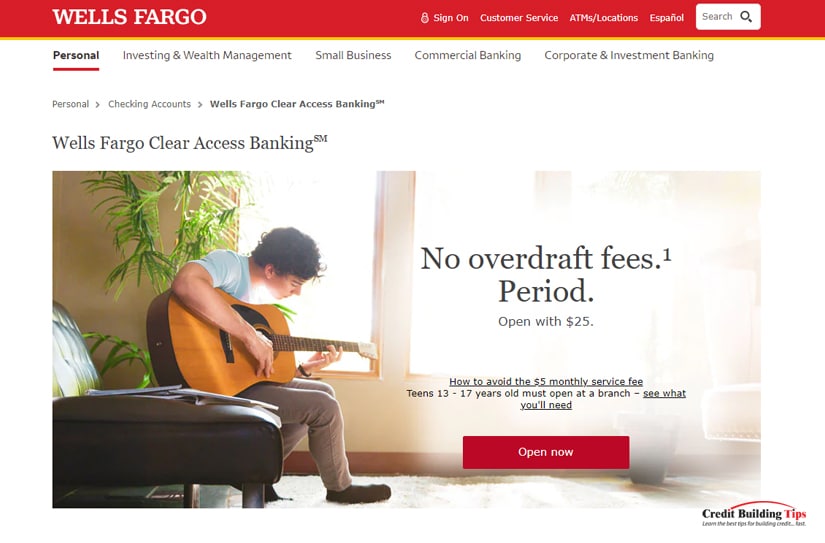 In addition to the no overdraft fee checking account, Wells Fargo offers other checking accounts such as Everyday Checking and Preferred Checking. Both accounts have advantages and disadvantages, depending on your needs and preferences.
Citibank
Citibank offers a great "No Overdraft Fees" checking account and comes with various features, such as free online banking, free direct deposit, and up to $500 in overdraft protection.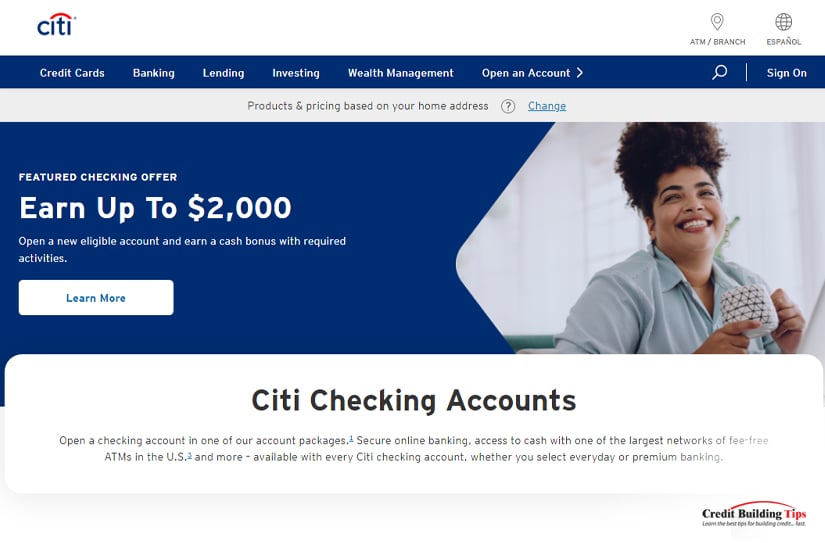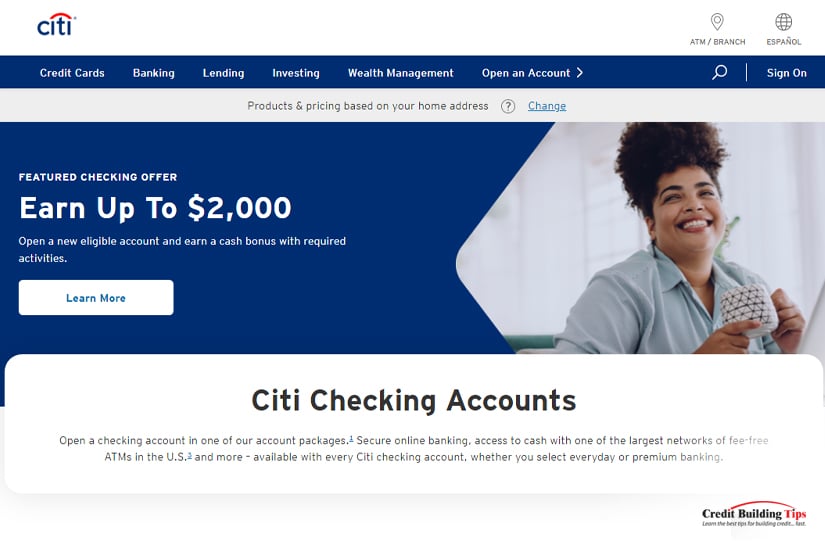 The account also offers unlimited check writing and free ATM access, so you won't need to pay extra fees just to use the ATM. Plus, you get 24/7 access to customer service, so you can get help if you ever need it.
U.S. Bank
U.S. Bank offers a range of no overdraft fees checking accounts that can help you manage your finances and avoid hefty bank charges. In addition to the no overdraft fees feature, U.S. Bank also offers several other ways to help customers avoid overdrafts.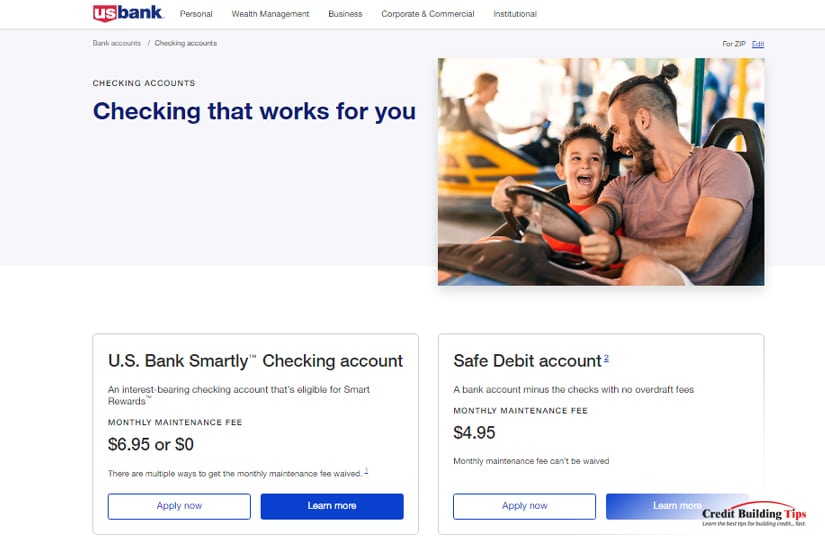 The bank provides free access to budgeting tools that allow customers to create budgets, track spending and analyze their financial activity. It also has low minimum balances and overdraft protection plans that can be tailored to meet individual needs.
Chase Bank
Chase Bank offers one of the market's most comprehensive no-overdraft checking accounts. They offer zero overdraft fees and a monthly service fee of just $12, making it one of the most affordable options for those looking to avoid high overdraft fees.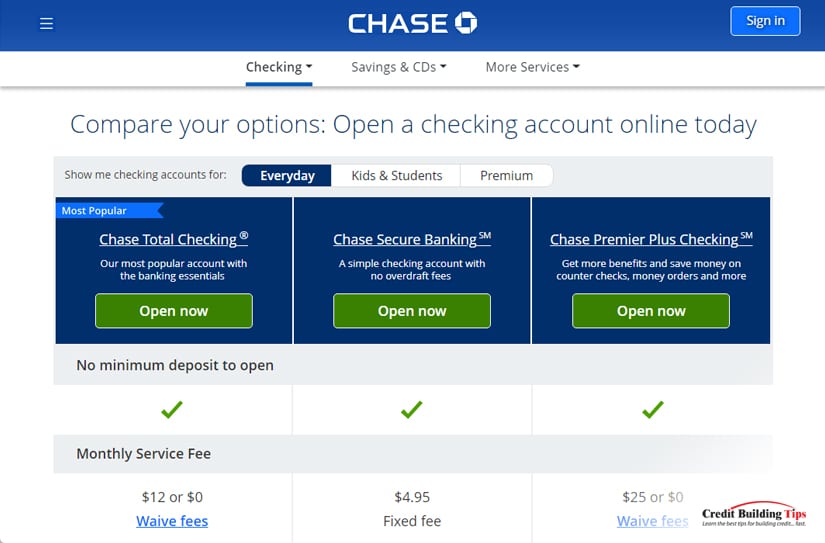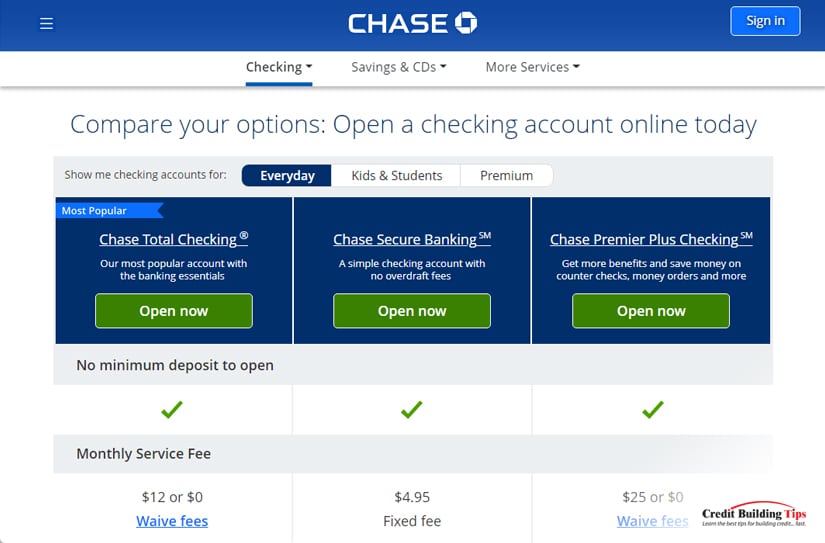 With a Chase checking account, you also get access to Chase's mobile banking app, a debit card with free ATM withdrawals at over 16,000 Chase and Allpoint ATMs, and free online transfers to other banks.
HSBC
HSBC's banking institution offers an online checking account without any overdraft fees. Their checking accounts have no minimum balance, minimum deposits, or service fees.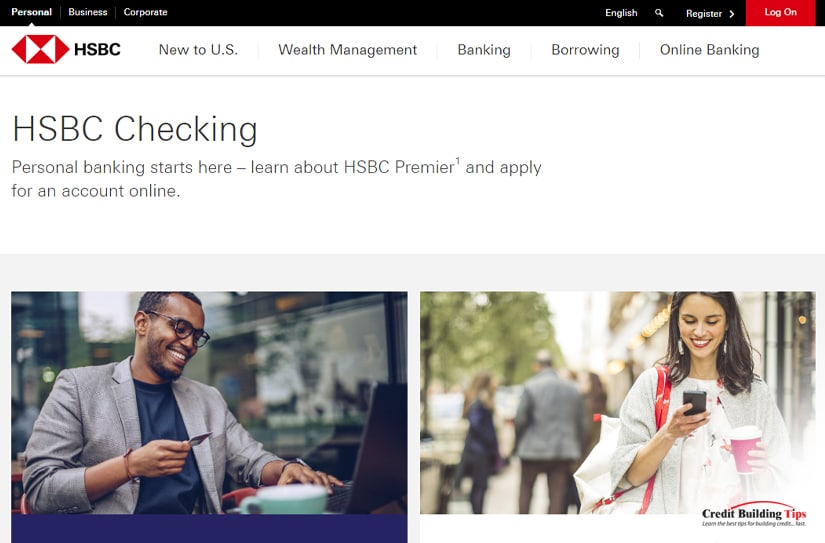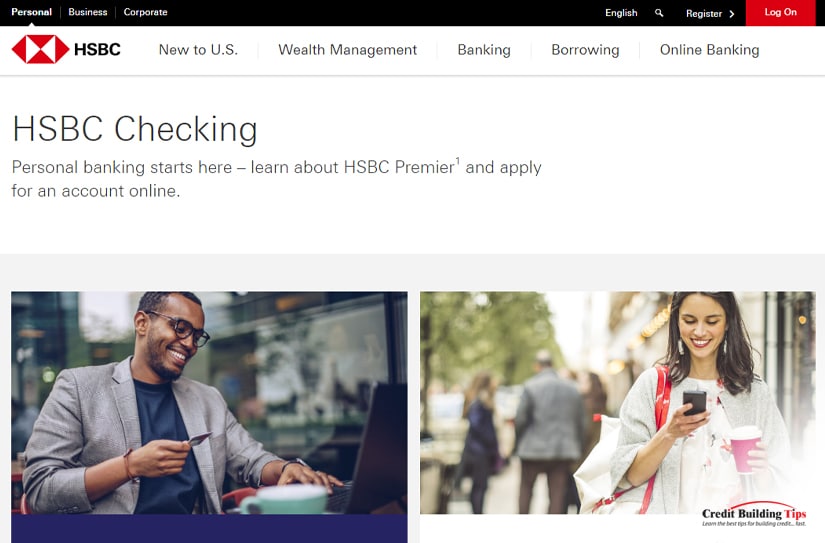 HSBC's overdraft fee waiver provides extra protection when you accidentally overdraw your account. You won't be charged the typical overdraft fee, but instead, they will provide a limited line of credit at zero interest to cover the transaction. This is an excellent option for those who need a little extra financial security.
USAA
USAA, the United Services Automobile Association, is one of the best options for no overdraft fees checking accounts. It offers competitive interest rates, no monthly fees, and a network of more than 5,000 fee-free ATMs.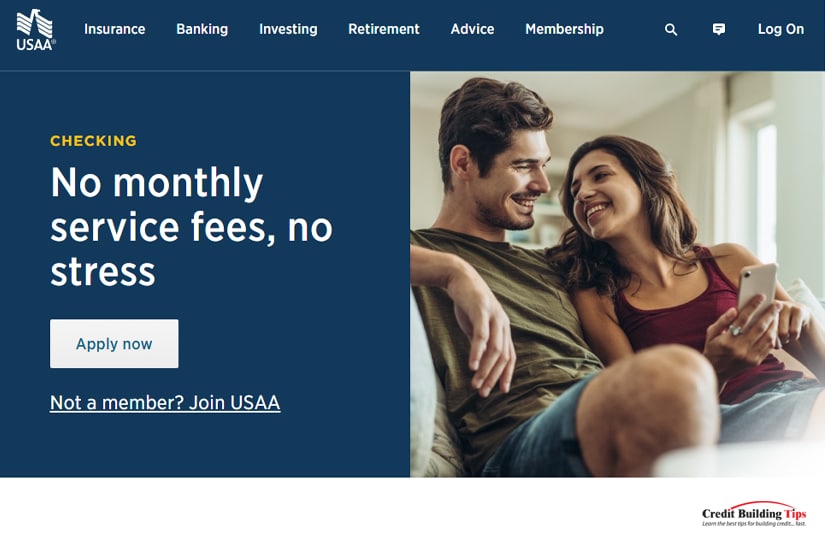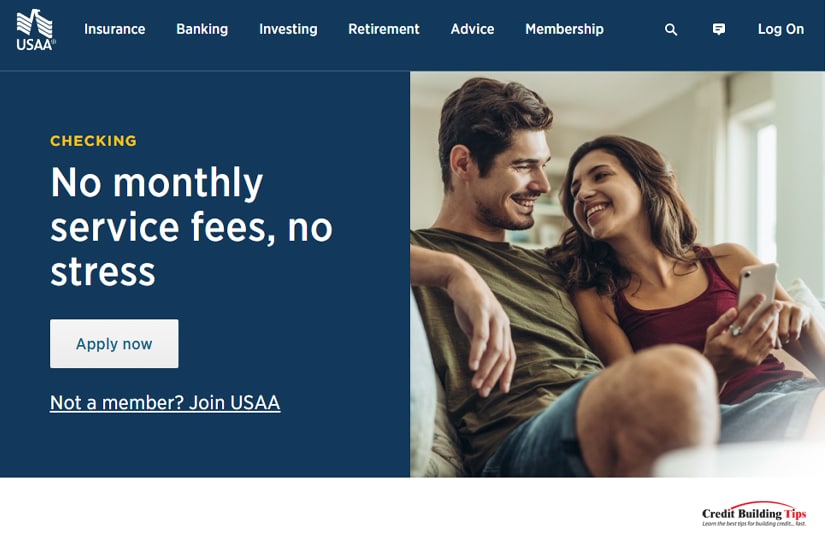 USAA is a great option for members of the military and their families, as they are eligible for even better rates and special discounts.
Ally Bank
Ally Bank is a top choice for those seeking a no-overdraft fees checking account. Their checking account has unlimited ATM transactions, which means you don't have to worry about paying extra fees every time you use an ATM.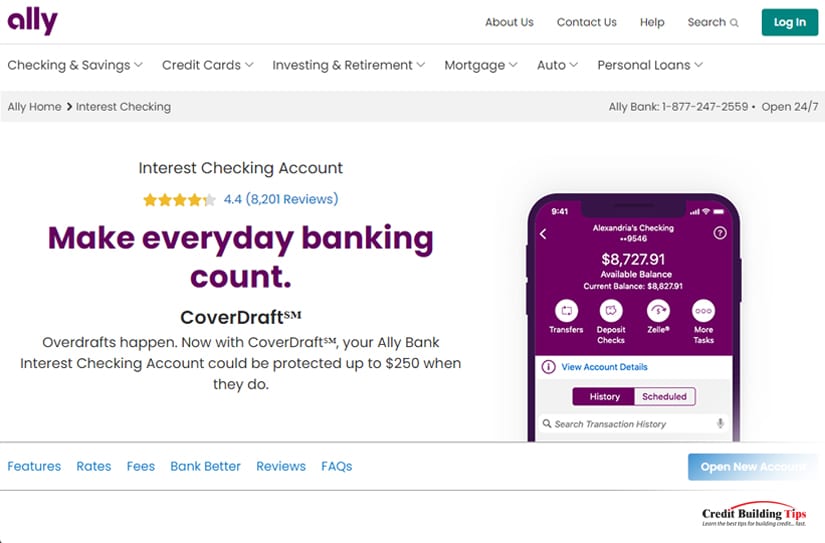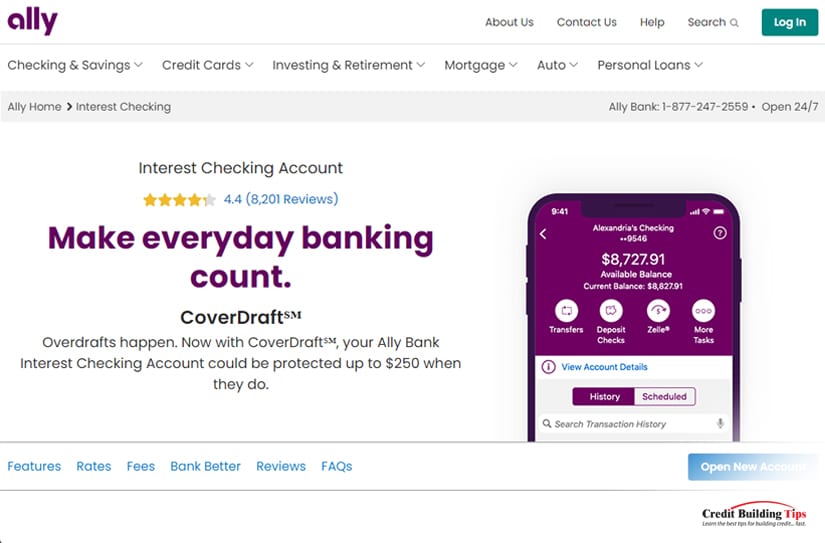 The bank also provides a debit card and mobile app to manage your account, allowing you to easily track your transactions and spending.
Navy Federal Credit Union is one of the best banks offering no overdraft fees checking accounts.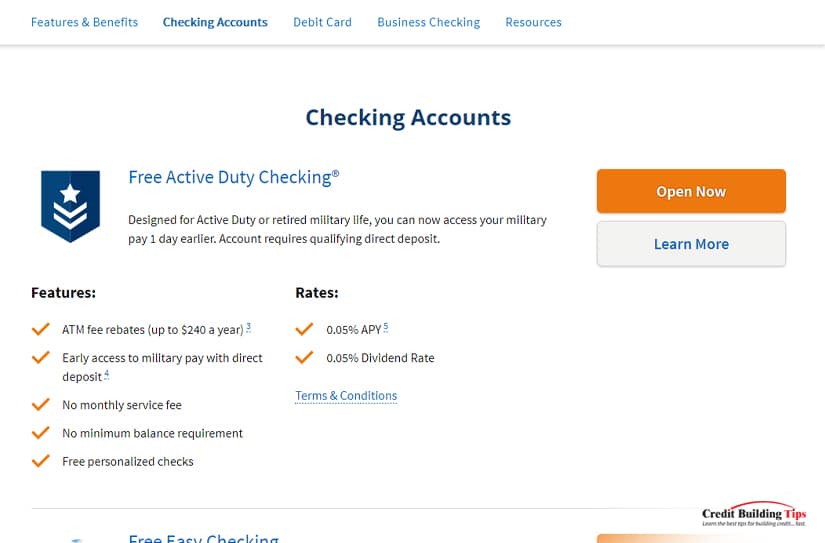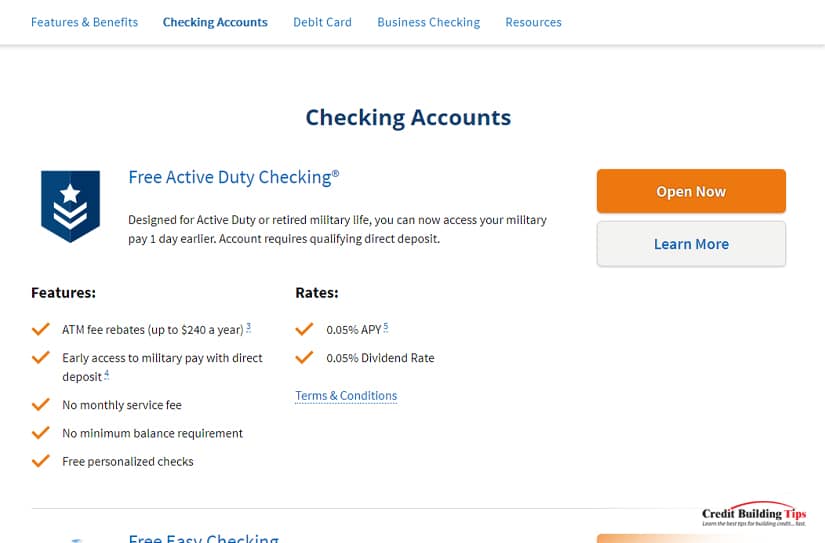 To apply for a no overdraft fees checking account at Navy Federal Credit Union, you will need to be a member of the organization.
SunTrust (Truist)
SunTrust Bank (Truist) is a well-known and reputable bank in the U.S., offering no overdraft fees on their checking accounts. With SunTrust, you can open a checking account without any minimum balance or monthly maintenance fee and get access to online banking and mobile banking.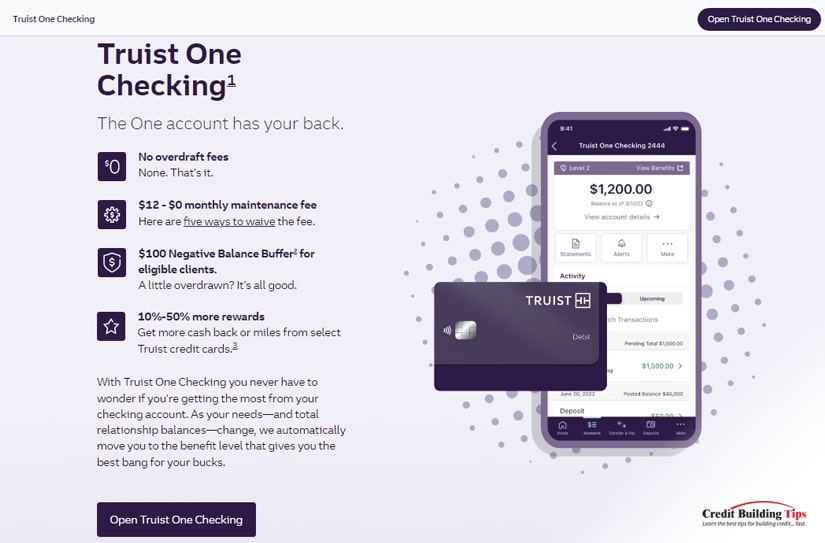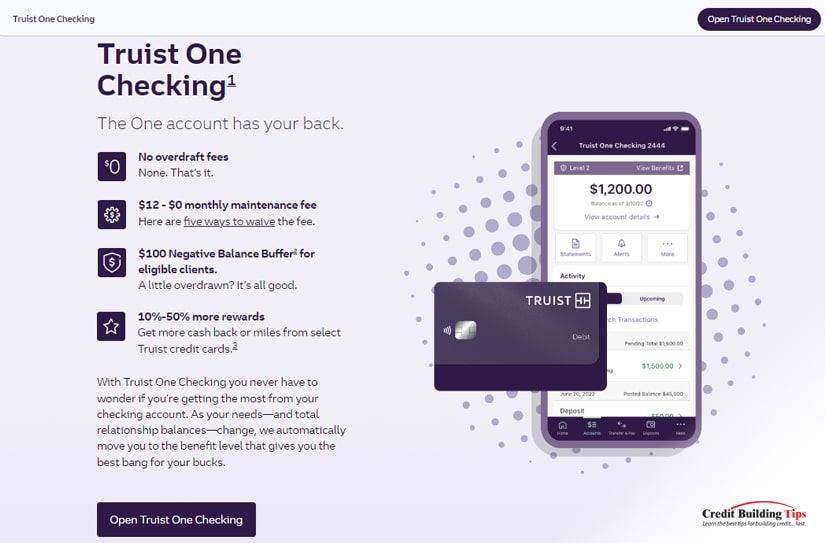 Fortune Magazine notes that "cutting overdraft fees could save Americans $17 billion a year" but feels that many U.S. banks are making the changes quickly enough.
On an individual level, if you normally spend around $200 a month on transactions that cause an overdraft, you could save yourself $240 a year by not paying those overdraft fees.
How to Stay Out of Your Overdraft
Staying out of your overdraft is simple when you have the right tools. It takes diligence, a good budget, and an understanding of your account balance to stay out of your overdraft.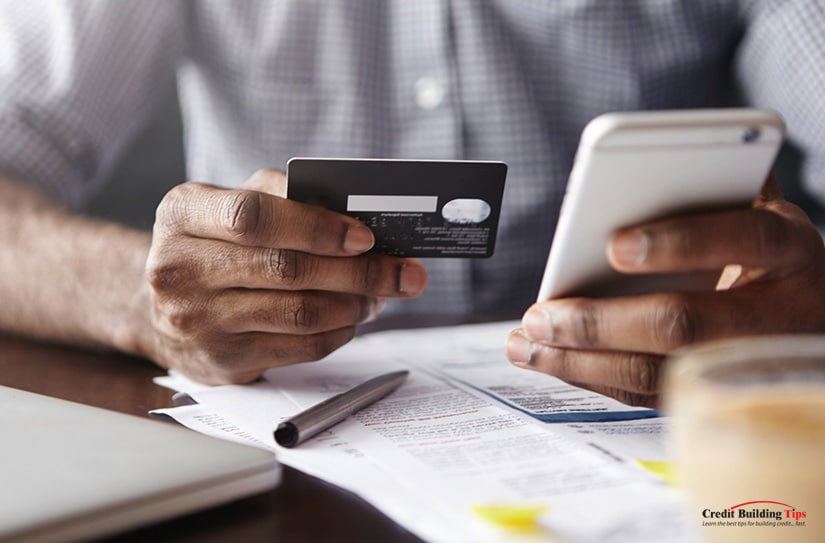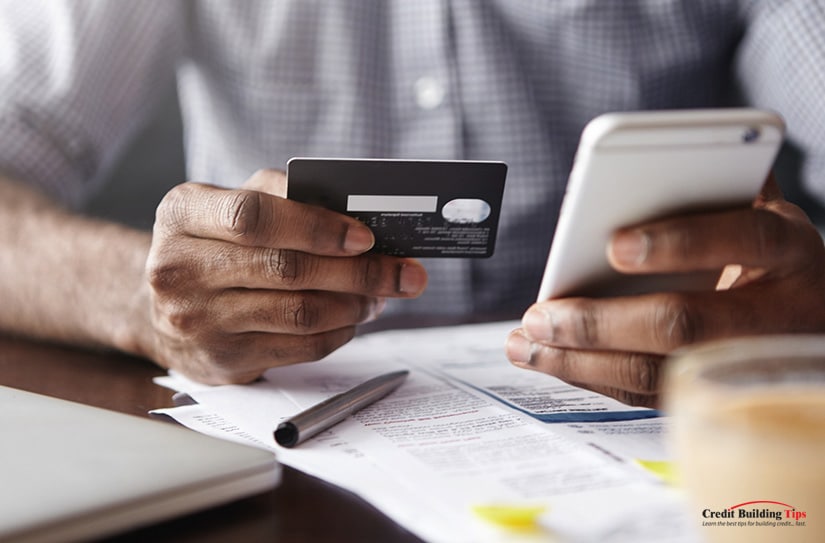 Here are some of the best ways to make sure you don't end up in your overdraft.
Always keep track of your bank balance . You should know what is coming in and what is going out of your account at all times. This will give you a better understanding of where you stand financially, so you can adjust accordingly.
Set up email and/or text alerts for when your account balance falls below a certain level. That way, you'll be notified when you need to move money around or add funds to your account.
Set up automatic transfers from a savings or other bank account to your checking account on days when your paycheck is deposited. This will ensure that your checking account never gets too low, and you won't accidentally end up in overdraft.
Finally, always read the fine print before signing up for any new bank accounts and understand what overdraft fees you may be subject to. This way, you can make sure that you're not signing up for an account with high overdraft fees.
Negotiating a Deal
In some cases, it's possible to negotiate with your bank to waive or reduce the fees associated with overdraft protection plans.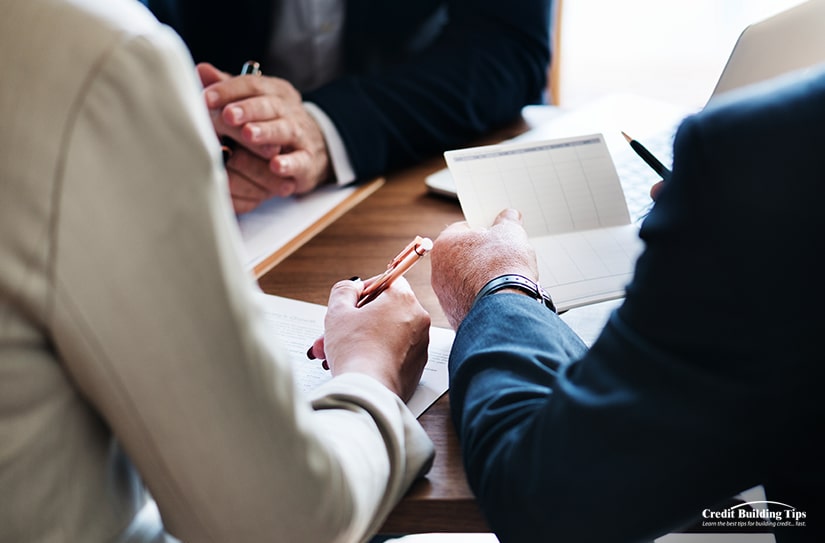 There are a few things to consider before you start negotiating with your bank.
First, make sure you have a good relationship with the bank. If your account is in good standing and you are a loyal customer, you are more likely to be successful in negotiating with them.
Second, research other banks and credit unions that offer no overdraft fees and look at their terms and conditions. Knowing what other institutions offer can help you know what type of deal you should be asking for.
Third, come prepared with the information you researched and be ready to explain why your current bank should waive or reduce their overdraft fees. Be prepared to show them how it would benefit them to do so, and make sure you understand their policy on overdrafts.
Finally, if you are not able to negotiate a fee waiver or reduction, there are still options available. Some banks offer zero-balance accounts where there are no overdraft fees at all, and other banks offer overdraft protection plans that provide reduced or waived fees after a certain amount of deposits.
Negotiating with your bank to eliminate overdraft fees is possible, but it will take some effort and research on your part. Make sure to keep the tips above in mind, and be bold and speak up regarding your finances.
If you want to save money and eliminate potential fees, getting a checking account with no overdraft fees may be right for you. Avoiding these fees ensures that your hard-earned money is going towards what matters most instead of unnecessarily high bank fees.
Our mission is to provide helpful tips for those who are just beginning to build credit or those who need help improving their credit score. Let us know if you have any questions about taking advantage of our system to improve your credit score as fast as possible.