Did you notice the term 'counter credit' on your bank statement, and it has you concerned?
After all, the presence of the word 'credit' might make you worry that a credit account has been opened in your name.

No need to panic-- counter credit is just a term that means that you deposited money into your bank account by handing it to a bank teller. When you go to a physical bank branch and deposit money in person, it often shows up as a 'counter credit' on your bank statement.
In this article, let's take a closer look at what you should know about counter credit, the pros and cons of physically depositing money, and much more.
What Is 'Counter Credit'?
If the term 'counter credit' shows up on your bank statement, you might be wondering what the heck it means.
'Counter credit' simply means that you made a deposit into your bank account with a bank teller in person. Essentially, rather than depositing money using your phone or with an ATM, you actually walked into a bank and handed your deposit to a person.
When you deposit funds at your bank or financial institution over the counter, they will update your account in order to reflect the funds you deposited. It's known as a counter credit because the newly updated account balance was manually adjusted by the bank teller at the counter.
If you see a counter credit on your bank statement, you will probably see the following information:
The amount of the deposit
The date you made the deposit
Any other relevant transaction details
There are a few other terms that could be used to describe counter credit that might show up on your bank statement, including:
Branch deposit
Over-the-counter deposit
In-person deposit
Manual deposit
Teller deposit
Counter deposit
How Does Counter Credit Work?
It's very easy to use counter credit. Pretty much every physical bank and financial institution will have a table with deposit slips and pens that you can use right when you walk in.
The steps you'll need to follow are:
Locate the proper deposit slip for your type of bank account (lots of banks will have different slips for savings accounts and checking accounts)
Fill out your deposit slip, including the amount of each check you're depositing (each on its own line) as well as the total cash you're depositing.
Enter your account number (your teller can help you with this if you don't know it as long as you have an ID)
Present the deposit slip, checks, and cash to the bank teller
Once the teller has the money and the deposit slip, they can credit the money to your account. They'll also give you a receipt.
You'll usually see this type of transaction show up on your bank statement as a counter credit.
Are you working to improve your financial literacy? Make sure to check out our guides to credit report tradelines, what opening a new credit card means for your credit score,
What Are the Advantages of Counter Credit?
There are a number of reasons why a person might want to deposit money over the counter rather than using an ATM or mobile app.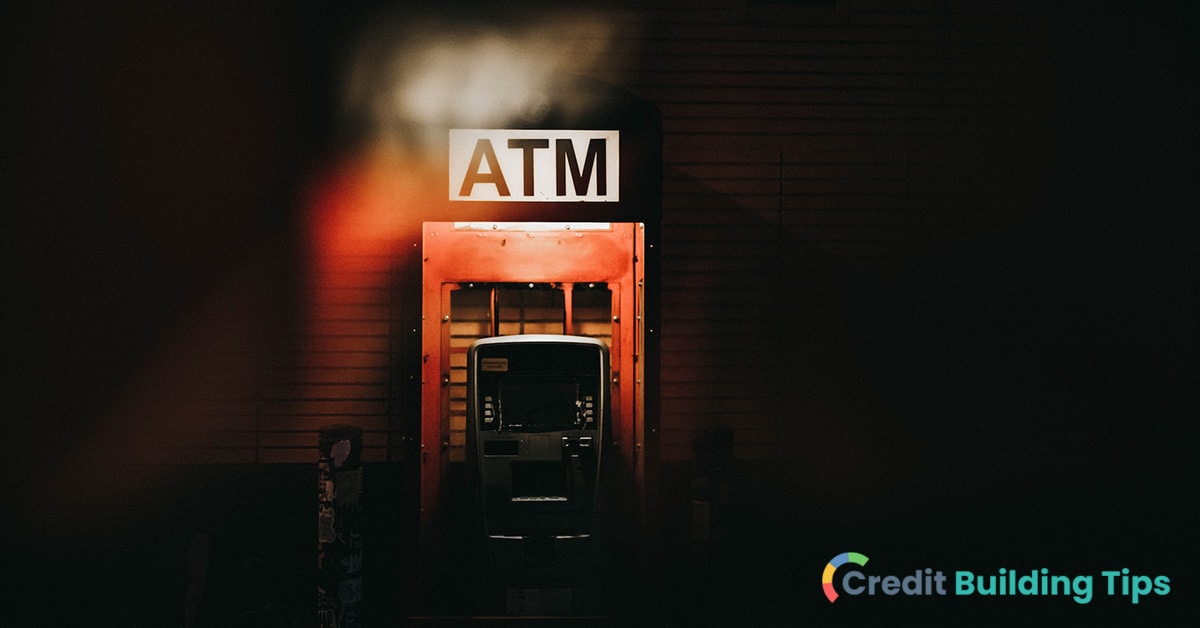 Some of the benefits of this method include:
Safety: Some people do not feel safe depositing money into an ATM, and there's no way to deposit cash through a phone. Beyond that, business owners that have large amounts of money to deposit can face deposit limits using an ATM, making a trip to the counter basically necessary.
Fast access to funds: One of the benefits of depositing cash at the counter is that the funds will, in many cases, be available in your account immediately. Other options, such as depositing a check, will usually take several days to clear.
Reducing errors: When you deposit money at the counter, an actual person is counting the money and entering the information. Shoving your hard-earned cash into a machine can feel like a gamble sometimes, and mailing a check to your bank can also be worrisome.
In-person interaction: In an increasingly digital world, it can also just be nice to interact with a person when you're depositing your money.
Comfort and routine: For some people, depositing money at the counter is just what you do. It might be a part of their routine or they feel more comfortable handing their cash and checks to an actual person.
Reassurance and peace of mind: There's always a moment of panic when you put your money in an ATM-- is it going to malfunction? When you hand it to the teller, it can give you a bit more peace of mind.
What Are the Disadvantages of Counter Credit?
On the other hand, there are certainly reasons someone might choose one of the other deposit methods over counter credit.
Some of the drawbacks include:
Inconvenience: To make a counter deposit, you have to physically drive to your bank, go inside, fill out a deposit slip, and maybe even wait in line. When you compare that to the convenience of other options, depositing money at the counter isn't really the simplest option.
It takes time: If you have a check that you deposit through a mobile app, it takes hardly any time at all. Unless you live right next to the bank, making a counter deposit is a much more time-consuming process. Factoring in the potential for long lines and a significant wait, depositing counter credit is often much slower than the other options.
There are easier options: These days, there are easier options for depositing cash or checks into your bank account.
Room for human error: Though one might feel a counter credit is the safer option compared to handing your money over to an ATM machine, it's also worth noting that making a deposit at the counter is not error-proof either.
Why Do We Still Use Counter Credit?
It might sound kind of old-fashioned to actually physically go to a bank and deposit money. After all, there are other ways to deposit money, such as mobile apps and ATMs.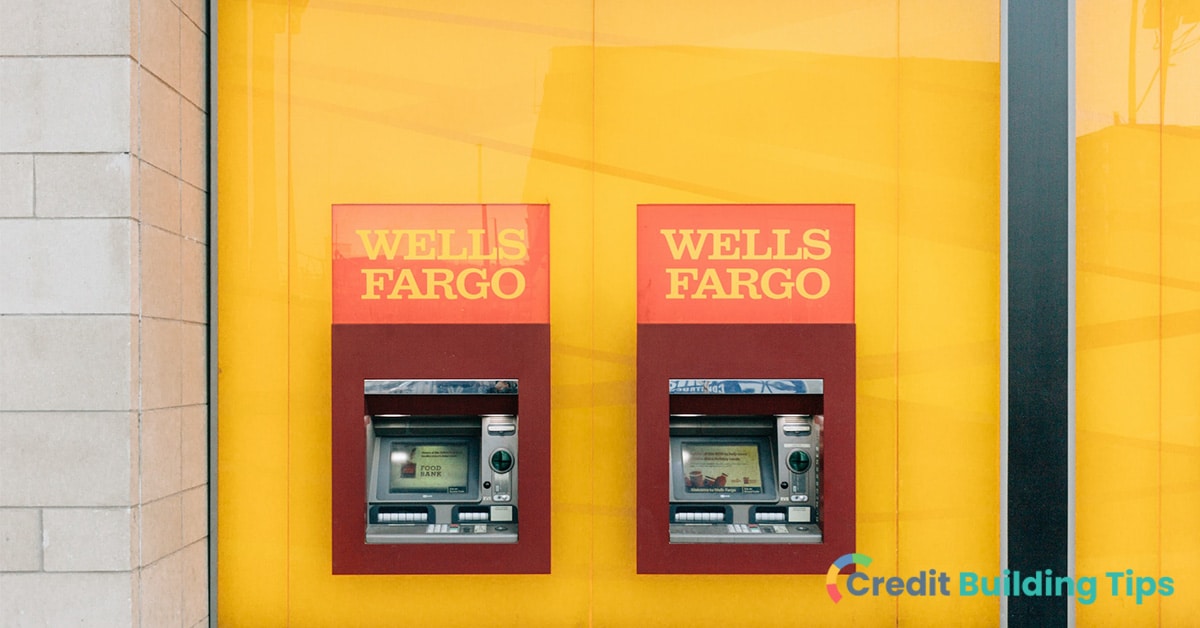 That being said, there are plenty of good reasons that a person might want to deposit their money over the counter rather than in an ATM or on a mobile app.
For example, people that have hearing or visual impairments can have a hard time using these other deposit methods. Beyond that, there are some individuals that prefer to hand their money over to an actual person rather than inserting it into an ATM or uploading a check to their phone.
For some people, it's more comfortable and familiar to deposit money in person. After all, you have to remember that envelope-free ATMs didn't become widespread until the late 1990s and early 2000s.  Banking mobile apps that you could use to deposit funds weren't common for another decade at least.
Learning the ropes of responsible credit card usage? Take a look at my recent articles about how much credit you should use and why you shouldn't borrow up to your credit limit.
What's the Difference Between Counter Credit and a Deposit?
A counter credit is essentially a type of deposit.
Whenever you add money to your bank account, whether you do so by going to a bank, making a direct deposit, making an ATM deposit, or using a mobile banking app, you're making a deposit. Counter credit, on the other hand, only refers to when you add money to your account by handing it in person to a bank teller at a physical branch.
Counter Credit FAQ
Before I sign off, let's take a look at some commonly asked questions about counter credit and bank deposits.
How Long Does a Counter Credit Take to Clear?
In many cases, the cash you deposit at the counter with a teller will appear in your bank account right away.
This makes counter deposits an appealing option when you need to put funds in your account immediately. For example, you might know that you're going to be making a purchase with your debit card that would overdraw your account if you didn't deposit more funds.
Are overdraft fees the bane of your existence? Check out our list of the best banks without overdraft fees. You can also learn about how overdrafts might impact your financial future in our post about whether bank overdrafts could impact your credit score.
What Are the Different Ways You Can Deposit Money?
You might find that your financial institution only offers some methods of making deposits. However, in general, there are a number of different ways that you can deposit or move money into your account.
Ways to Deposit Cash
If you have cash to deposit, you typically have the following options to choose from:
Making a counter deposit: Just as we've been discussing in this article, this involves physically going to a bank branch, filling out a deposit slip, and handing the slip and the cash to a teller
Making an ATM deposit: You'll find that many ATMs let you deposit cash right into your bank account. You'll have to insert your debit card and enter your pin before being prompted with different deposit options. Sometimes you will need to use an envelope to deposit the cash, but these days you normally just have to insert your cash into a specific slot.
Using a cash deposit machine: Some banks and financial institutions will have cash deposit machines that you can use. These are very similar to ATMs, except that they are designed specifically for cash deposits.
Curious to know if you'd be better off using credit rather than cash to make purchases? Check out my recent post about the benefits and drawbacks of using credit instead of cash.
Ways to Deposit Checks
If you're depositing a check, most banks will offer some combination of the following options:
Going to a bank branch: Just like with cash, you can fill out a deposit slip and hand it to a teller with your check.
Making an ATM deposit: ATMs can also usually accept check deposits. It's worth noting, though, that the funds won't be available right away.
Using a mobile banking app: These days, most banks have mobile apps you can use to deposit your checks remotely. In a few simple steps, you can deposit your checks without ever leaving your home!
Using your computer: Some banks also allow you to use a scanner and your computer to deposit checks through remote deposit capture.
Mailing your check to the bank: Finally, you can also mail in your checks to deposit into your account. This might be necessary if you don't live near a physical bank branch and the amount of your check exceeds the daily deposit limits on your account.
Ways to Move Money Between Bank Accounts
Finally, there are a few other ways to deposit money into an account. These methods apply to moving money that is already in a bank account.
Electronic funds transfer: You can use your online banking platform or mobile banking app to transfer funds electronically between accounts. If you're moving funds between accounts with different banks, it may take several days for the transaction to complete.
Wire transfer: Wire transfers are a method you can use to send money between bank accounts either domestically or internationally. There are usually fees associated with wire transfers, either from the sending bank, the receiving bank, or both. Wire transfers are often a faster way to send money than electronic funds transfers.
Direct deposit: Direct deposit is a common method for receiving regular payments. For example, if paychecks from your employer show up right in your bank account, this is direct deposit.
Is it time for you to clean up your credit file? Take a look at our guides to removing derogatory marks, removing charge offs, and removing collections from your credit report.
Can You Deposit Cash In an ATM?
When you have cash that you need to put in your bank account, you obviously can't make use of the convenience of a mobile app. On the other hand, the idea of going into a bank branch to physically deposit the money might sound inconvenient and annoying.
You can often deposit cash into ATMs if they are owned by or affiliated with your bank. Not all ATMs are designed to take cash deposits and some banks will set limits regarding how much money you can deposit at an ATM.
Luckily, you might be able to deposit your cash into an ATM. It's worth noting that not all ATMs are set up to accept cash deposits. Beyond that, you usually need to find an ATM that's owned by your bank or operates in partnership with your bank.
There can sometimes be limits on the amount of money you can deposit into an ATM. For larger sums, it's likely a good idea to go into a bank branch and make a counter-deposit. If you're not sure, you can check with your bank about their deposit limit.
Can You Deposit Cash Into Someone Else's Bank Account?
In many cases, you can deposit cash into another person's bank account. If you want to deposit actual cash bills, you can do so by going to the financial institution where the individual has an account. You will need to give the teller the following information:
The person's name
The person's bank account number
Some banks won't allow you to deposit money into someone else's account, though. Others will have some restrictions on how and when you can do add money to another person's account. As an example, Wells Fargo states that non-account owners can't deposit cash into consumer accounts according to their deposit account agreement.
Other Ways to Move Money Into Someone Else's Bank Account
There are a few other ways you can transfer money into other people's accounts, including:
Making an electronic transfer: Transferring money to another person's account is easier today than ever before. You can use services like PayPal, Venmo, CashApp, or Zelle. Some banks even include Zelle in their offerings, meaning you don't have to sign up separately. If you'd rather not use a third-party service, you can also send an electronic bank transfer through your online banking platform by entering the routing number and bank account number of the recipient.
Making a wire transfer: You can initiate a wire transfer online, at a bank, at a credit union, or through providers like Western Union. You typically need the person's name, account number, and routing number to send a wire transfer. There are sometimes also fees associated with making and receiving wire transfers.
Writing a check: If you want to transfer money to someone else's account, you can also write a check and then deposit it at a bank branch. You'll also need their name and account number. Usually, it can take a day or more for checks to clear and the funds to be available.
Using a cashier's check: Depositing a cashier's check into another person's account means that the funds will usually clear more quickly than depositing a regular check. You can get cashier's checks by actually paying a financial institution upfront for the check's full amount in exchange for the check.
Sending a money order: Finally, you can also use a money order to deposit money into another person's account. You can buy these at credit unions, banks, chain drug and grocery stores, post offices, and some big-box stores. It usually costs a few bucks to send a money order.
How Do You Deposit Cash If You Use an Online-Only Bank?
There are a number of popular online-only banks these days, including:
Ally
Simple
SoFi Money
Chime
Nubank
As you might imagine, banking with a financial institution that doesn't have physical branches can be a problem when you want to deposit cash.
Though it can take several steps, there are a few ways you might be able to add actual cash to your online-only bank account.
ATM deposits: You might find that your online-only bank accepts deposits at ATMs. You'll want to ask your bank whether there is a network of ATMs you can use for this purpose. Online banks will often have ATM locator tools you can use on their website.
ACH transfer: If you have an account at a brick-and-mortar bank as well as an online-only bank, you can deposit the cash in person and then transfer using an electronic fund transfer (also known as an ACH transfer.) If you're in a hurry, you can send the money via wire transfer so it's available faster, but we warn that there are usually fees attached to wire transfers.
Prepaid debit cards: Some prepaid debit cards allow you to link your prepaid account to your bank account. This means that you could use the cash to put money on your prepaid debit card and then transfer it using an ACH transfer or wire transfer.
Money orders: Another option is buying a money order and physically sending it to the bank.
Final Thoughts About Counter Credit
Counter credit is a term that refers to a deposit that was made at a physical bank branch by handing the money and a deposit slip to a teller. When you deposit money in this way, it will often show up on your bank account as a 'counter credit.'
There are a number of benefits to depositing money this way, including instant access to the funds. On the other hand, with many other convenient ways to deposit money these days, many people take advantage of mobile app banking, ATM deposits, and other available methods.
Taking a close look at your bank statements and credit card statements is an excellent personal finance habit. By keeping an eye on these statements, you don't just get a clearer sense of your income and expenses, but it also lets you catch signs of identity theft or credit card fraud early on.
Are you eager to learn more about how you can improve your financial health? If so, make sure to check out our Credit Building Tips blog.