If you've looked at your credit report lately, you may have seen a "Factual Data" inquiry and wondered what it is.
You're not alone. It's a strange mark to see, and its meaning is a bit more deceiving than what you might think at first glance.
What's a "Factual Data" Inquiry?

Actually, Factual Data isn't a what; it's a who. Factual Data is a company that provides consumer credit and verification services to the mortgage and consumer lending industry, employers, and landlords throughout the U.S.
It may be listed on your credit report as Factual Data®, Kroll Factual Data, Inc, Kross Factual Data, or CBCInnovis, but it's all the same company. The company started in 1948 as the Credit Bureau of Columbus and was acquired by Kroll, a corporate consulting firm, in 2003. In 2015 Kroll and CBCInnovis merged, and CBCInnovis used its original name until 2019.
If you see Factual Data on your credit reports, it's likely because the company was hired by a mortgage lender or another loan company to run an in-depth credit check.
They don't lend money or provide a service to the consumer; they do the work to ensure you are a reasonable credit risk. In addition, they provide risk mitigation by automating the underwriting process in the United States.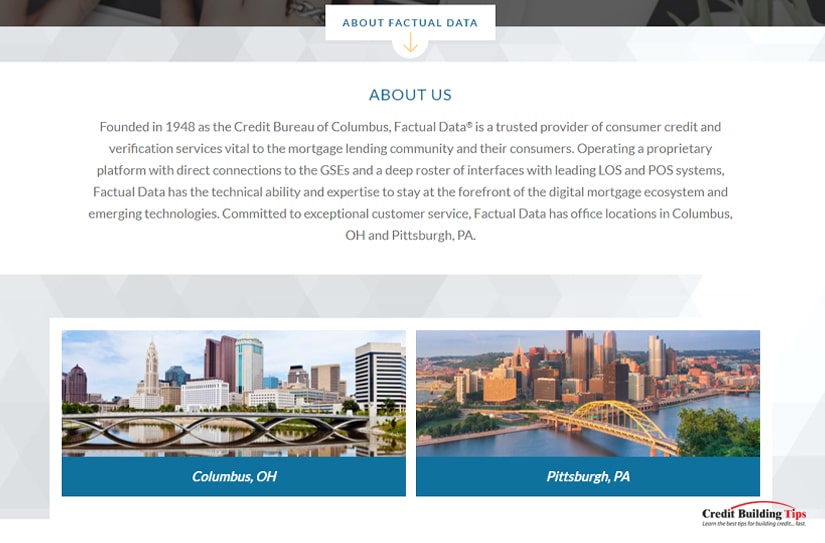 Their website describes the way they work as:
"Operating a proprietary platform with direct connections to the GSEs [government-sponsored enterprises] and a deep roster of interfaces with leading LOS [loan origination system] and POS [point-of-sale] systems; Factual Data® has the technical ability and expertise to stay at the forefront of the digital mortgage ecosystem and emerging technologies."
If you've approached a bank, mortgage loan institution, or another lending agency, they will likely reach out to Factual Data. As long as that lending institution has a reason that's permissible under the Fair Credit Reporting Act (FCRA), they'll be allowed to dig into your current financial situation as well as your credit history and prepare a thorough report.
Factual Data® has also expanded its business to help landlords and rental companies by retrieving credit data on an individual to check their employment status and income. They use DataVerify to provide identifying information and ArmRent to report on any criminal records and eviction data. These are called third-party verifications.
Just to be clear, Factual Data shows up on your credit report only after you have applied for some kind of credit. You started the dance by seeking some kind of loan, and they checked you out on behalf of the lender.
If you didn't start any loan process and see a Factual Data inquiry on your credit report, you'll want to dig into why this happened. It may be that you've unwittingly been the victim of identity theft. We'll talk about this a little later.
Can You Trust Factual Data?
In the past 18 months, the Better Business Bureau gave Factual Data an A+ rating, although they noted that "this business is not BBB Accredited." Disturbingly, customer review ratings on the site were 1 out of 5, with 145 complaints closed in the last three years and 27 complaints closed in the last 12 months.
Francis-Mailman-Soumilas, a consumer law firm from Philadelphia, recently settled a case against Factual Data® in Federal court.
"Comer, W. v. Factual Data. Pre-filed. Factual Data mixed our client's information with another individual. The Factual Data report contained a civil judgment that belonged to another individual. The court documents for the civil judgment being reported by Factual Data had a different address and a different middle initial than that of our client. The case was settled."

Despite these negative reviews, according to
Finance Jar,
Factual Data isn't a scam; it's a legitimate organization.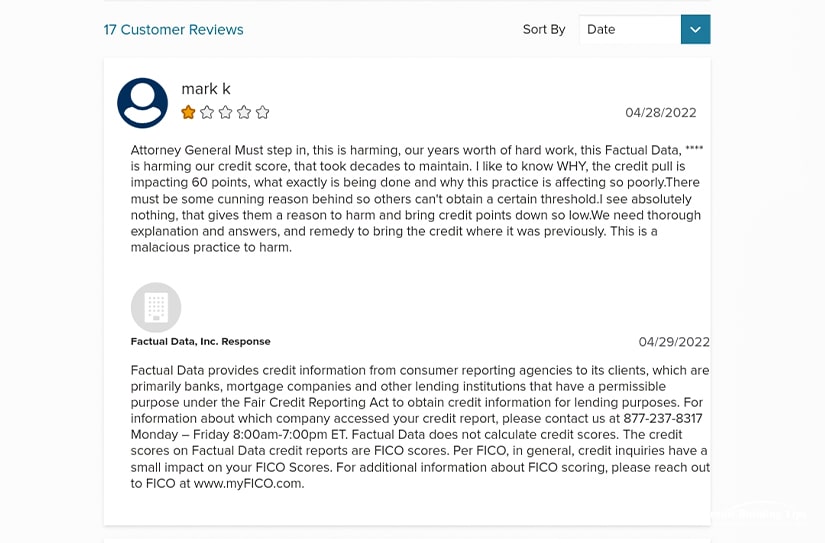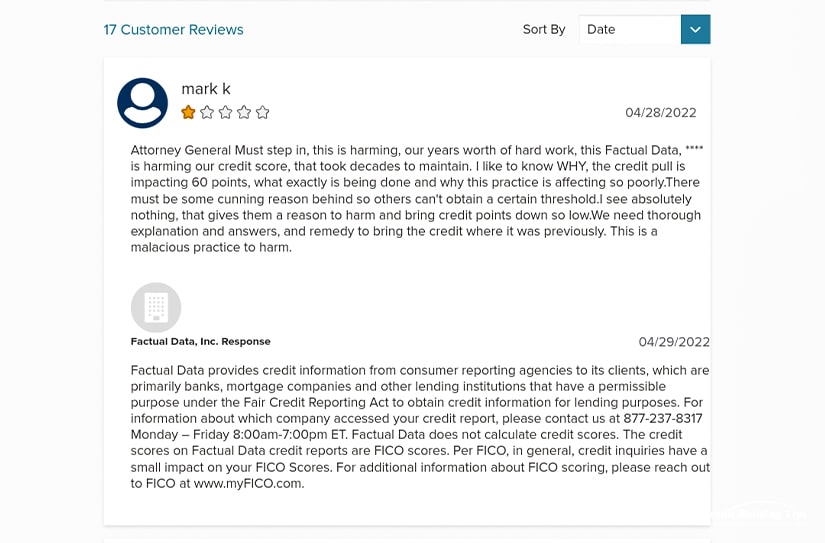 If even a legitimate company gets complaints and lawsuits filed against them, it reinforces the notion that in today's climate, monitoring your credit is an activity you simply cannot afford to ignore.
Credit Karma is a great place to sign up for free credit scores and reports, free credit monitoring, free identity monitoring, and information to help you get savvy regarding your credit.
Where Does Factual Data Get Information on You?
Know Your Credit Score reports that Factual Data:
"provide[s] risk mitigation, credit reporting, and independent verification services using items such as public records, verification through your social security number, as well as looking at credit information using FICO scoring models."
Factual Data will start by looking at credit reports generated by CRAs (consumer reporting agencies) — Experian, Equifax, and TransUnion, the big three. Then, they'll combine these three reports into one comprehensive document.
Creditors, like banks and credit card issuers, report information about their customers and accounts. This information is sometimes simply shared, while other times, and for other types of data, the information is sold.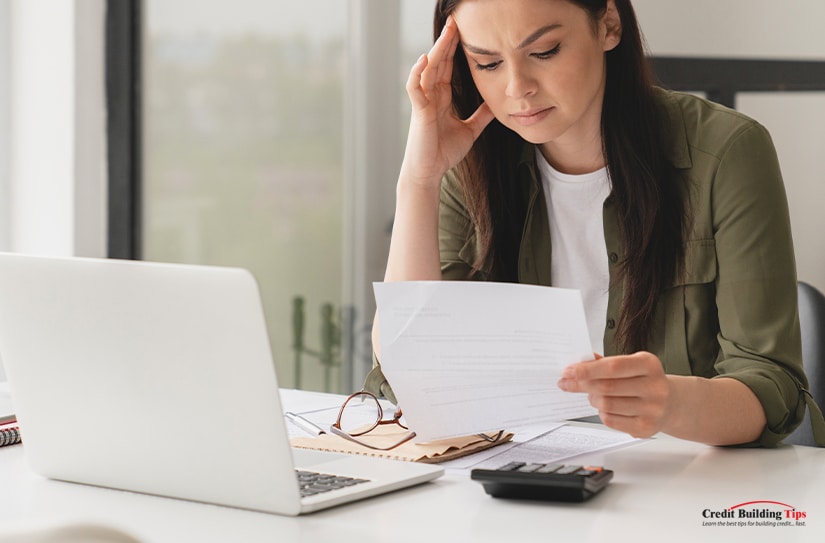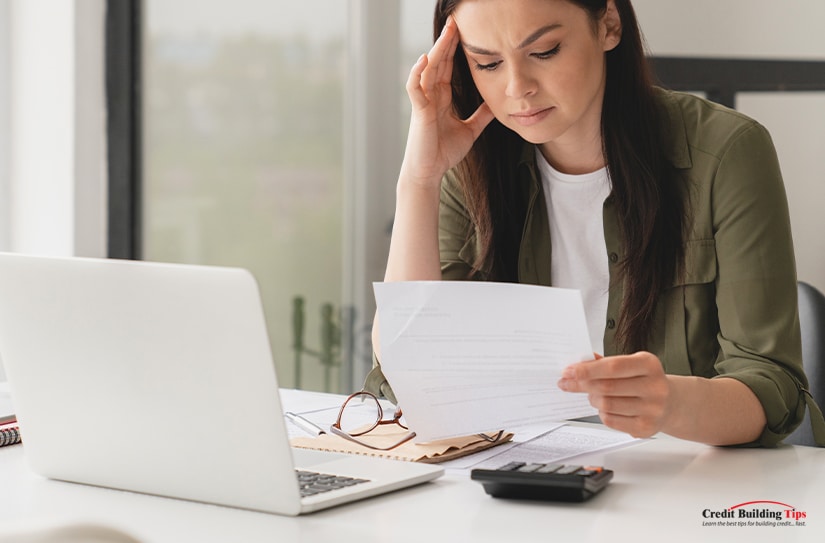 Factual Data does not calculate your credit score. Instead, they simply provide information about your credit history, such as amounts owed, length of credit history, new credit, payment history, types of credit used, inquiries, and public record information.
This information is then given to the lending institution that instigated the report, and they'll then use FICO scoring models. Factual Data is not involved in deciding why your score is a certain number.
What they must do (by law) is give you a copy of the credit report they made. If you request it. In fact, on their frequently asked questions page, they invite you to contact them by fax, mail, or phone to get a copy:
Phone: 877-216-3463
Fax: 866-516-3502
Factual Data
Attn: Consumer Assistance
PO Box 530090
Atlanta, GA 30353
Alternately, and for the most up-to-date report, you can directly contact the three credit bureaus or request all three through AnnualCreditReport.com.
What Impact Does a Factual Data Inquiry Have on my Credit Score?
A Factual Data inquiry falls into two categories: hard credit checks and soft credit checks. Hard credit checks are done for mortgages and loans and are more invasive and in-depth.
You need to give authorization before a hard credit check happens. If one shows up on your credit report, which you didn't first approve, it's an unauthorized credit inquiry.
This matters because a hard credit check will cause your credit score to drop. Typically a hard credit check will cause your score to drop by a couple of points, but if there are several applications on your report, this would indicate that you're financially unstable.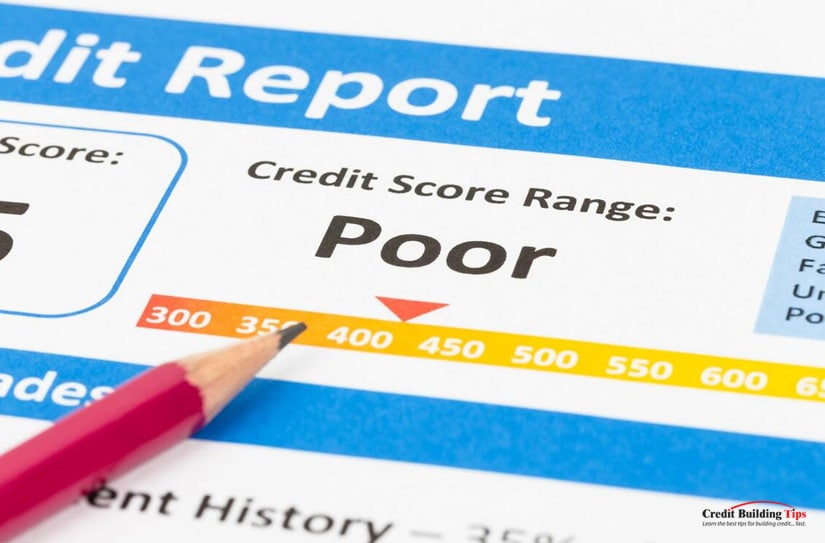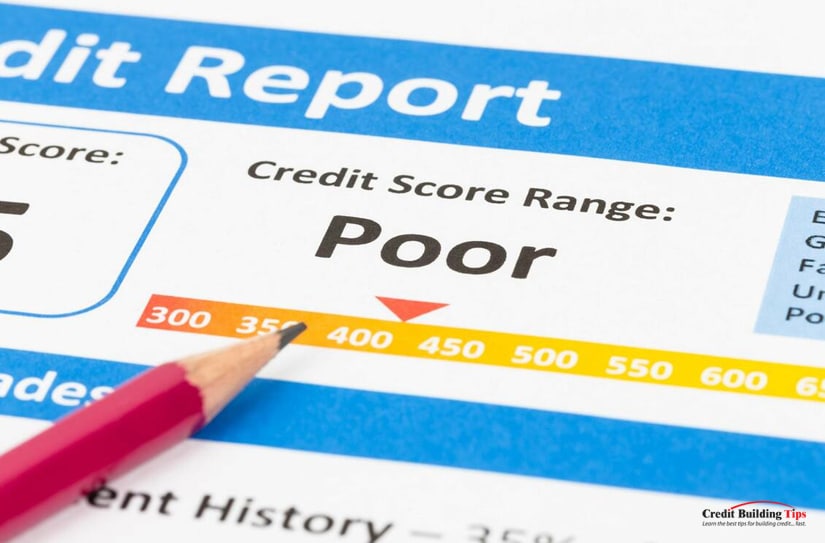 The exception is when you're shopping for a mortgage and want to check out various lending institutions. You get 14 days to comparison shop mortgages, and each pull in the same category will be considered a single credit check, as long as you do this in the same two-week period, anyway.
A soft credit check is used by prospective employers and landlords to verify one's identity, background, and credit score. Lenders can run soft inquiries when you apply for a job or apartment, but they also appear on your credit report when you get pre-qualified for a loan or check your credit score.
Unlike a hard credit check, a soft pull doesn't hurt your credit rating.
How Many Points Can My Score Drop Before I Should Worry?
Experian assesses a good credit score as between 670 and 739 on the FICO Score range. However, when it comes to VantageScore, a good credit score is between 661 and 780.
Credit scores start at 300 and top out at 850. This number measures how likely a person is to repay a loan. The higher the number, the lower the risk.
The average credit FICO score in 2021 hit a record high of 714. Considering a credit score of 700 or more is considered a good score, this is encouraging news for how the average American views debt.
While improving your FICO score is helpful as it not only makes you a better risk for getting a loan approved, it also helps you secure better terms and even lower interest rates.
According to Bankrate, a hard credit inquiry can drop your credit score by up to 10 points. FICO has a more modest assessment of how much your credit score may drop:
"For most people, one additional credit inquiry will take less than five points off their FICO scores."
They also explain that although hard credit inquiries may stay on your report for up to two years, they only take credit inquiries done in the previous 12 months into account. Once you have a credit inquiry on your account for more than a year, they no longer consider it a factor.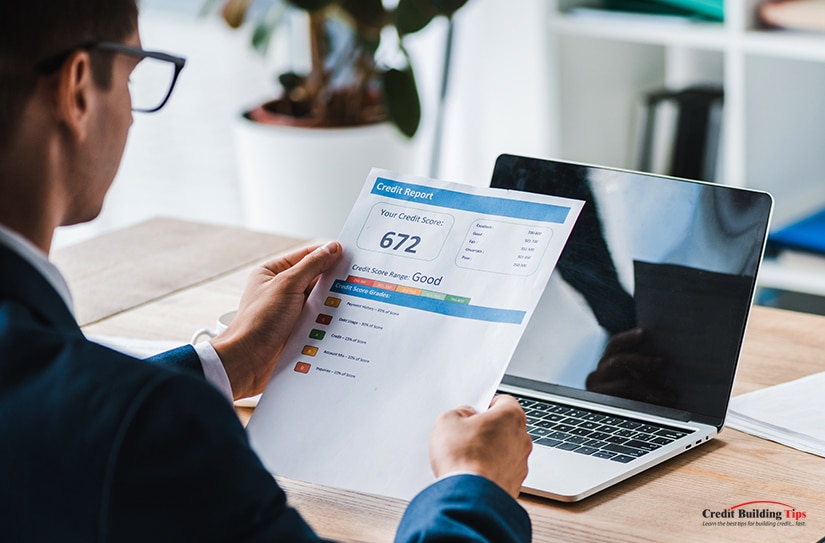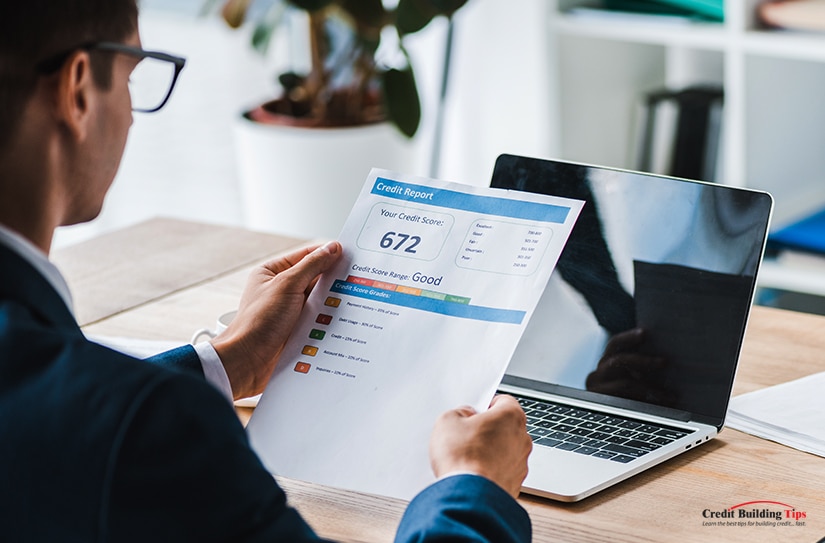 Other inquires that are considered "hard" inquires (and thus ding your credit score) are when:
You apply for financing at a car dealership, and they pull a credit report
You respond to a preapproved credit card offer you got in the mail
You ask your credit card company for a credit limit increase
In general, according to FICO, the more inquiries you have in the same period, the more you'll be perceived as a higher risk. Statistically, people with "six inquiries or more on their credit reports can be up to eight times more likely to declare bankruptcy than those without inquiries on their reports."
Even though inquiries can play a part in assessing risk, they play a minor part and are only 10% of what makes up a FICO Score. It's more important that you pay your bills on time and that your "overall debt burden" gets lowered by regular payments.
To answer the question, how many points can my score drop before I should worry? By now, you'll see that as long as your credit score remains over 670, there's really no cause for concern.
If your score is below this, you may want to consider how many times you want to incur the points a hard credit inquiry will give you.
What if The Report Has the Wrong Information?
Even though you can't specifically dispute a credit score, you can dispute inaccurate or incomplete information on your credit report. For additional information regarding scores, please visit www.myfico.com.
If you think the Factual Data inquiry is on your report by mistake, your first step should be to send a debt verification letter to the three credit bureaus — Equifax, Experian, and TransUnion. You should also ask to have a fraud alert placed on your credit report.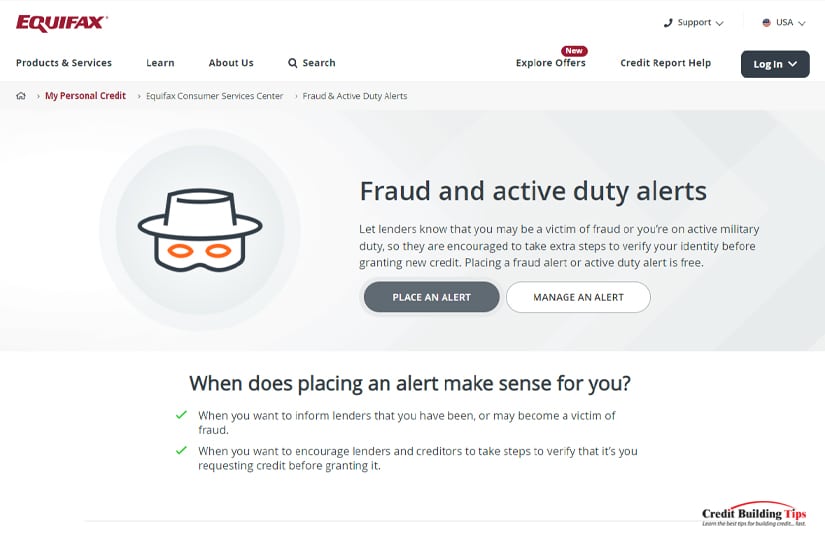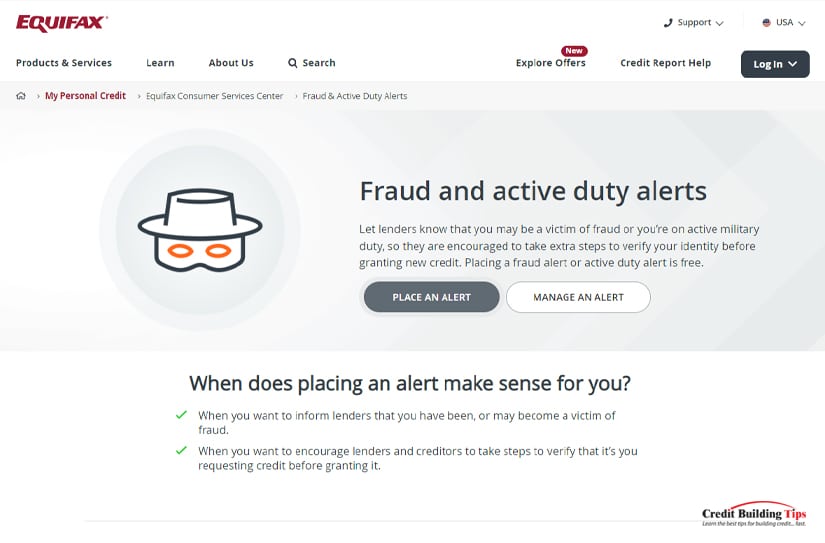 The FCRA requires companies to provide you with the details and a copy of your report. You have 30 days by law to dispute an inaccurate entry on your credit report, so don't dilly dally.
Another way to safeguard your credit reputation is by signing up for a credit monitoring service. These services let you know when new entries show up on your report and also let you know when your score changes for any reason.
Forbes Advisor used a 16-point data system to review 13 popular credit monitoring service providers. They picked the best services based on these four categories:
45% Services
35% Cost and fees
10% Customer experience
10% Reputation and customer satisfaction
The best credit monitoring services also include:
Identity protection services
Identity theft protection
Dark web monitoring
Other features that work to protect your personal information online
How much a credit monitoring service costs depends on the company and the types of features they include. Often you'll pay a monthly subscription of between $7 and $40 for individual plans.
Although some plans offer family protection at no extra cost, certain plans consider family protection an upcharge. In addition, while there are free credit monitoring services, they tend to be less comprehensive and may only provide single-bureau monitoring.
Also, make sure you read the fine print when choosing a plan that's right for you.
Victims of Human Trafficking
Finally, because we live in the real world where bad things happen to good people, if you are or have been a victim of human trafficking, there are ways to protect your identity and block anyone, including the CRAs, from giving your personal information to others.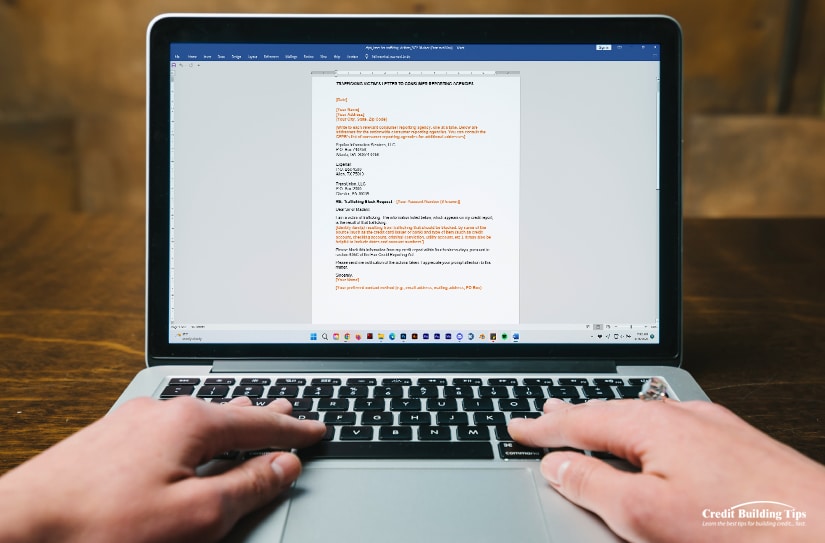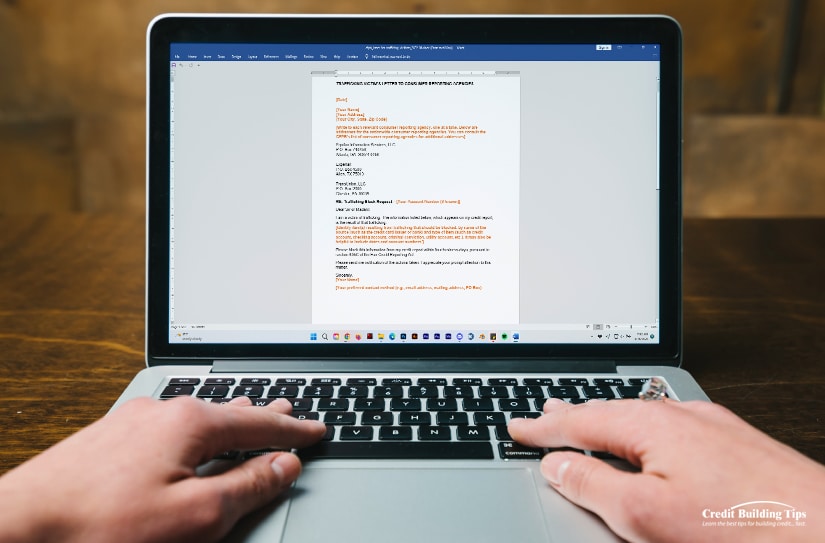 First, submit your human trafficking block request to Factual Data via mail or fax using the form located in the Human Trafficking Block section or by mailing or faxing your request to:
Fax Number: 866-516-3502
Factual Data
PO Box 530245
Atlanta, GA 30353
Your request must include the following:
Proof of identity
Victim determination documentation
A listing of the items on your report that were negatively affected by human trafficking
Your preferred method of contact (mailing address or e-mail address)
Ultimately, you should monitor and pay attention to the health of your credit score. The good news is that you're not alone in this and the FCRA, backed by the might of the United States government, is in your corner.