The most current information on loans for veterans from the Department of Veterans Affairs (VA) says that VA direct and VA-backed Veterans home loans can "help Veterans, service members, and their survivors to buy, build, improve, or refinance a home."
As of 2023, loan limits are at an all-time high, which makes it possible for "service members to buy a home with no down payment." Veterans need to meet several requirements, but the loan program has several "perks" along with not needing a down payment.
According to benefits.va.gov, the main pillars of the VA home loan benefit include:
No downpayment required
Competitively low interest rates
Limited closing costs
No need for Private Mortgage Insurance (PMI)
Two other benefits include:
Available to be used as a lifetime benefit
More flexible credit underwriting
They aim to provide:
"A home loan guarantee benefit and other house-related programs to help you buy, build, repair, retain, or adapt a home for your own personal occupancy."
While the VA Home Loans are given by private lenders, such as traditional banks and mortgage companies, VA stands behind a portion of the loan. This lets the lender offer you more favorable terms.

Let's discuss the VA loan process, as well as some special credit requirements that you must meet before you apply for them.
Best VA Loan Lenders
The research team at Consumer Affairs "vetted 11 VA lenders rated by over 27,613 borrowers." Their top picks have at least a 3.5-star overall satisfaction rating as well as a 2:1 ratio of 5-star to 1-star reviews over the period of April 29, 2020, through April 29, 2021.
Here are their top findings:
Not surprisingly, Veterans United Home Loans was their top pick overall.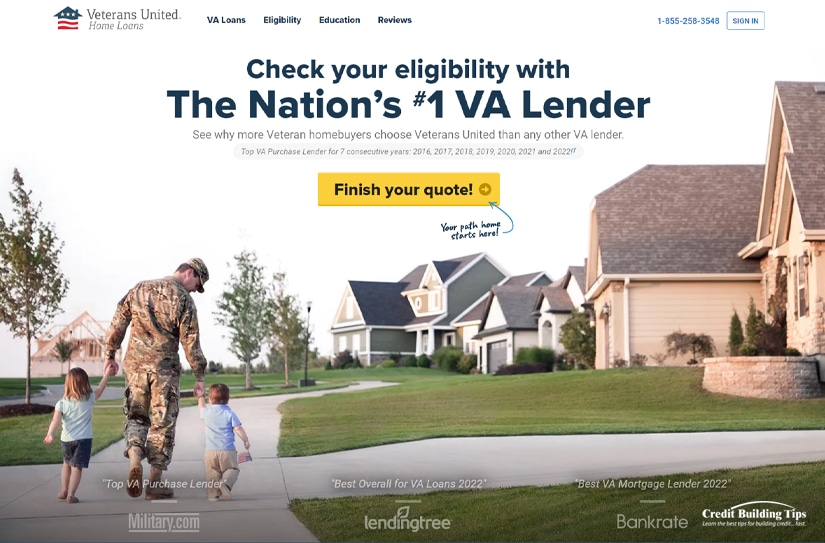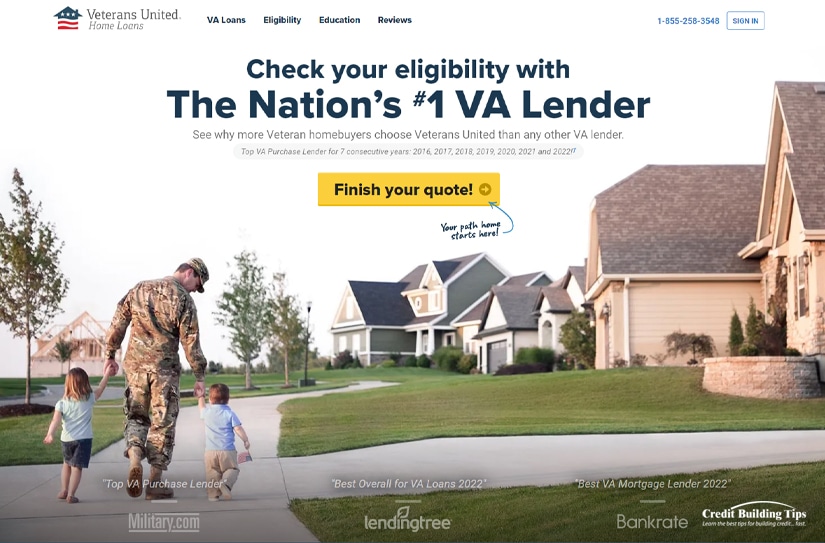 The company only offers VA loans and is intimately familiar with its programs. Reviewers had this to say about their experience with Veterans United Home Loans:
"Accommodating, friendly reps."
"Smooth, easy process."
"They made me feel like I was their only client."
"The whole process was fast (about 30 days) and easy."
What Are The Minimum VA Loan Credit Requirements in 2023?
Currently, the US Department of Veteran Affairs doesn't set a minimum credit score. This good news may be somewhat misleading, however, as the private lenders who offer VA loans do set minimum credit scores to qualify for a loan.

While a conventional loan requires, as a minimum, a 620-credit score, loans backed by the VA typically require, as a minimum, a credit score of 580 to 620.
Not everyone is eligible for a VA loan. Consumer Affairs again distilled down Veterans United's critical requirements, as well as the requirements of which you may need to meet one or more.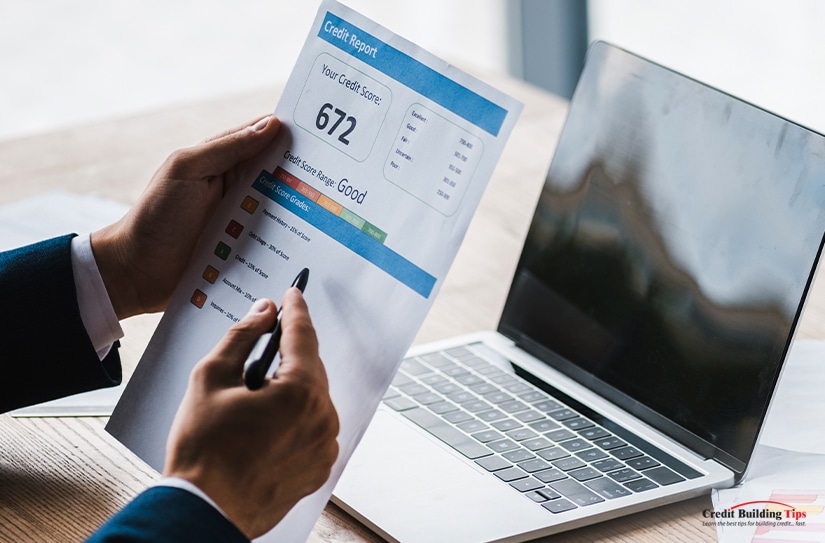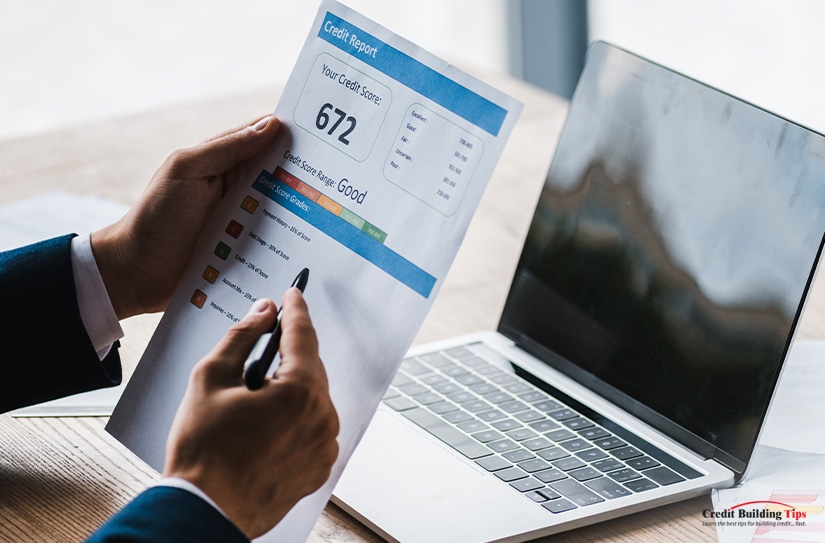 Critical loan requirements:
Meet eligibility requirements from the Department of Veterans Affairs
Have a valid Certificate of Eligibility (COE)
Satisfy the lender's own requirements for borrowers
Service loan requirements (one or more):
Served 90 consecutive days of active service during wartime
Served 181 days of active service during peacetime
Six years of service in the National Guard or Reserves
Surviving spouse of a service member who has died in the line of duty or as a result of a service-related disability and hasn't remarried
Surviving spouse of a service member who has died in the line of duty or as a result of a service-related disability and remarried after age 57 or December 16, 2003
Spouse of a service member missing in action or a prisoner of war
If you don't feel you meet these minimum service requirements, don't despair. The VA's criteria are nuanced, and talking with one of the company's loan specialists can help you determine whether or not you still qualify.
What's a VA Certificate of Eligibility (COE)?
Before you can qualify for a VA loan, you'll need to apply for and receive a VA loan certificate. The certificate is issued by the US Department of Affairs and gives legal credence to:
Your duty status (active or veteran)
The period of time served in the military
Your discharge status
You can request a COE online by logging in at the eBenefits with your Premium DS Login account. Once there, you'll need the following:
Currently active: a Statement of Service signed by your commander, adjutant, or personnel office with the following information:

Name
Social Security number
Date of birth
Date of the first day of your service
Any lost time
Command's name providing the information

Veteran: Discharge or Separation papers (DD214):
Any discharged members of the National Guard or Reserves who were never active need to meet a few other requirements. Check out the list.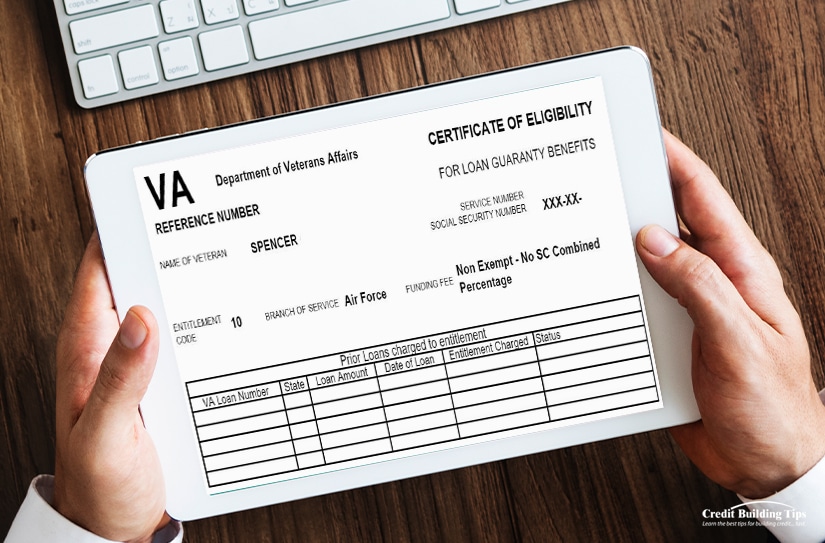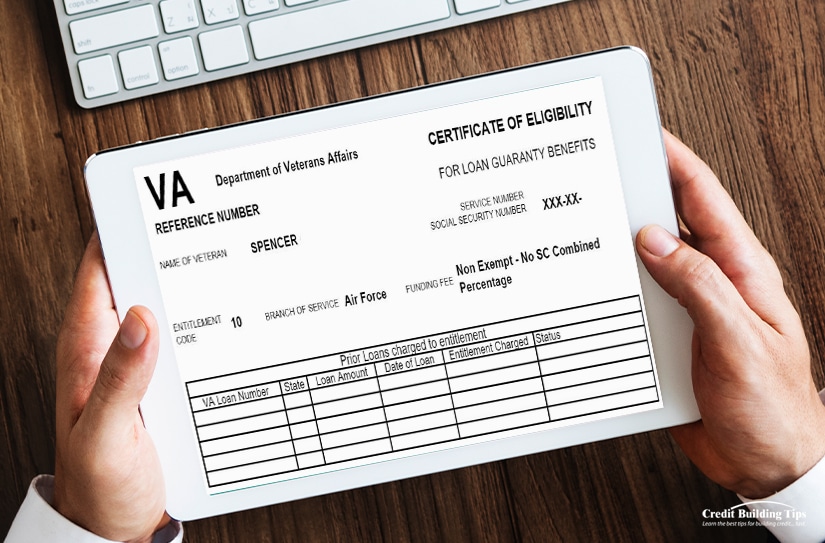 Even if you were discharged with less than the minimum service requirements, you might still qualify for a COE if one of the following reasons apply:
Hardship
The "convenience of the government"
Early out
Reduction in force
Certain medical conditions
A disability related to your military service
You may not be eligible for VA benefits if you've received an "other than honorable, bad conduct, or dishonorable discharge, but there are still two ways you can try in order to qualify:
Other VA Loan Qualification Requirements
Besides an approved credit score and your COE, potential lenders will also look at how much credit you currently have, your debt-to-income ratio (DTI), your history of making timely payments, and your current income to determine whether you qualify and what interest rate you'll be offered.
The VA lists 41% as the maximum DTI ratio at which they'll approve loans. Exceptions may be made for applicants who have enough "residual" income even if their ratio is above the 41% preferred.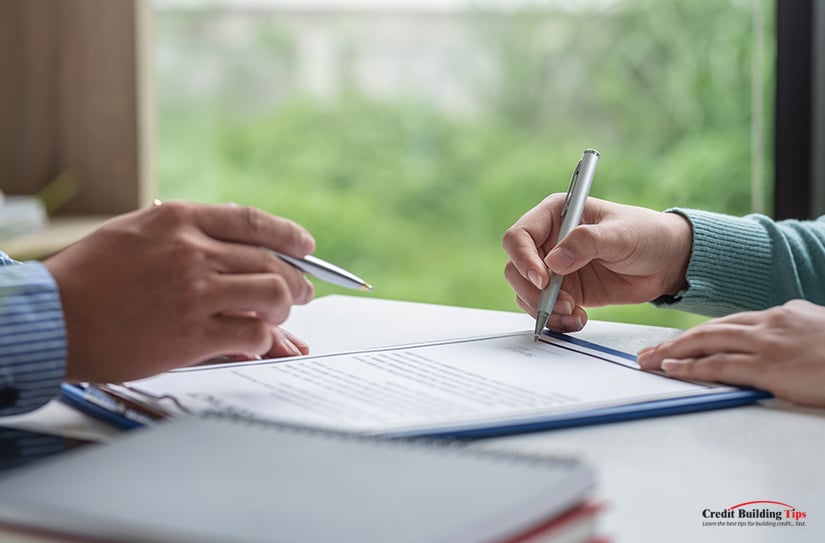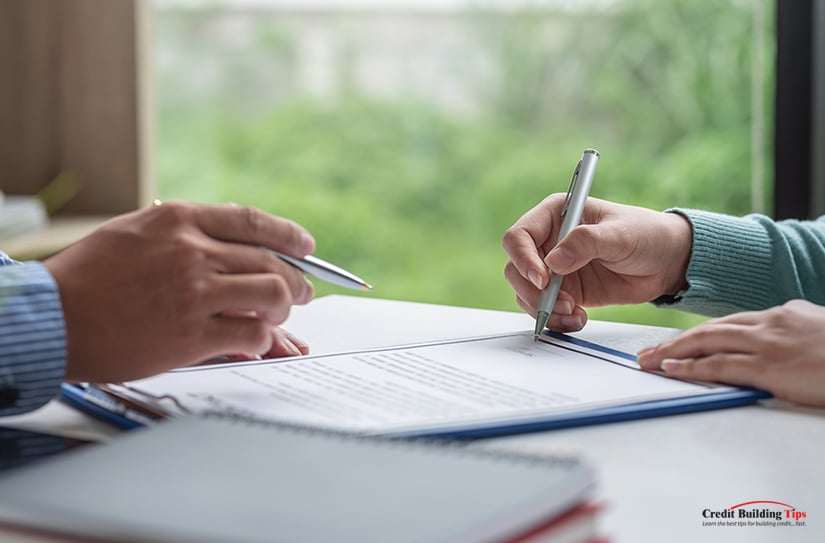 As mentioned before, most VA loans don't require a minimum down payment when it comes to making a down payment on a house purchase. But if the price of your new home is more than its appraised value, you may be required to pay some amount to make up a chunk of the difference.
Even if that's not the case, any amount you can put down as a down payment will help to minimize the VA funding fee. This is a one-time fee the VA requires veterans to pay on a VA-backed or VA direct home loan. The fee helps "lower the loan cost for US taxpayers.
The amount of the fee depends on how much you are borrowing as well as other factors. You can pay the fee by either including the fee in your loan and paying it off over time or paying the fee in its entirety at closing.
A Recap of Factors That Affect Your Credit Score
Even though the VA will approve those with lower credit scores, your credit score is still one of the most important factors lenders consider when evaluating your loan application. Your credit score reflects your past payment history and other information about you and your credit accounts, such as how much debt you have and how many accounts you've opened recently.
A good credit score indicates that you're a reliable borrower and can be trusted to repay loans on time.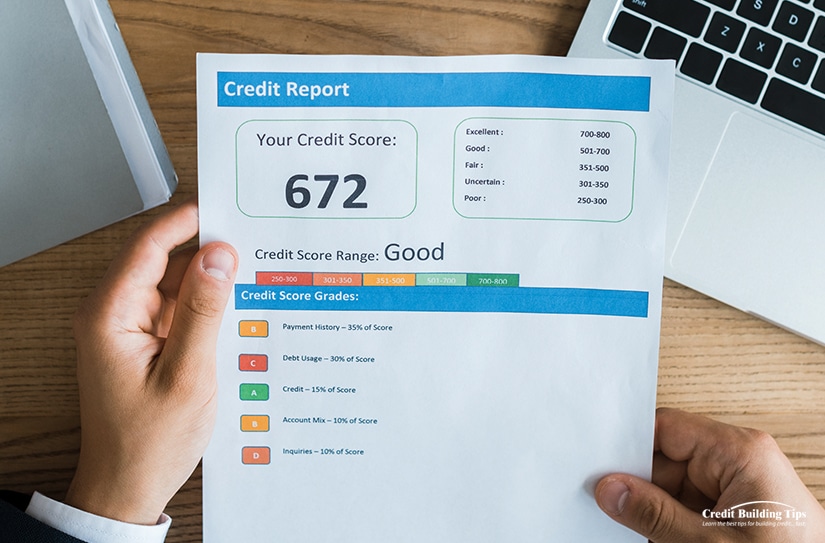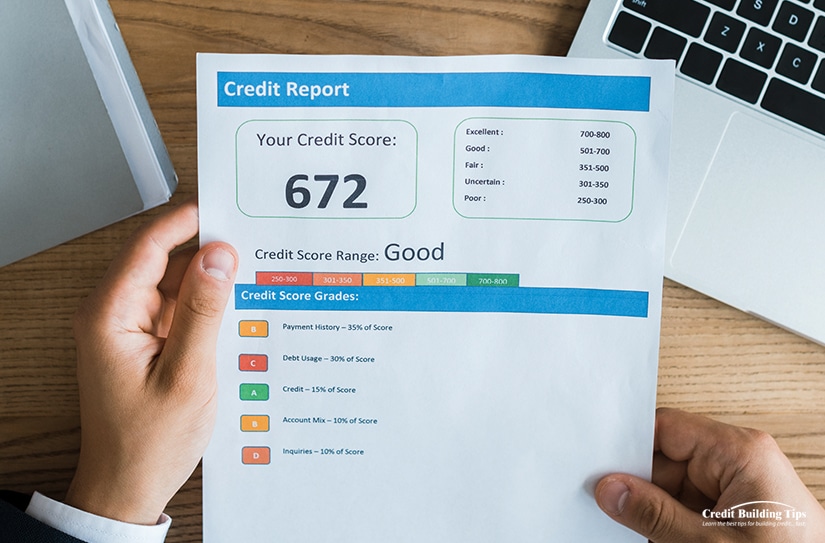 The following factors can affect your credit score:
Payment history: Making timely payments on all of your accounts is the most important factor in determining your credit score. Late payments, delinquencies, and charge-offs can all significantly lower your score.
Credit utilization: This is the percentage of available credit you currently use. It's important to keep this ratio as low as possible, ideally below 30%. Having too much debt or maxing out your credit cards can hurt your score.
Length of credit history: The longer your credit history, the better your score will be. A long history of making on-time payments will help to boost your score.
Types of credit used: Different types of accounts, such as mortgages, auto loans, and personal loans, show lenders that you can manage different types of credit responsibly.
New credit: Opening too many new accounts in a short period of time can hurt your credit score. It's best to only open new accounts when absolutely necessary.
Steps to Apply for a VA Home Loan
Military.com outlines the "six easy steps to a VA Loan" and offers "more information on the process," along with the chance to get several no-obligation quotes.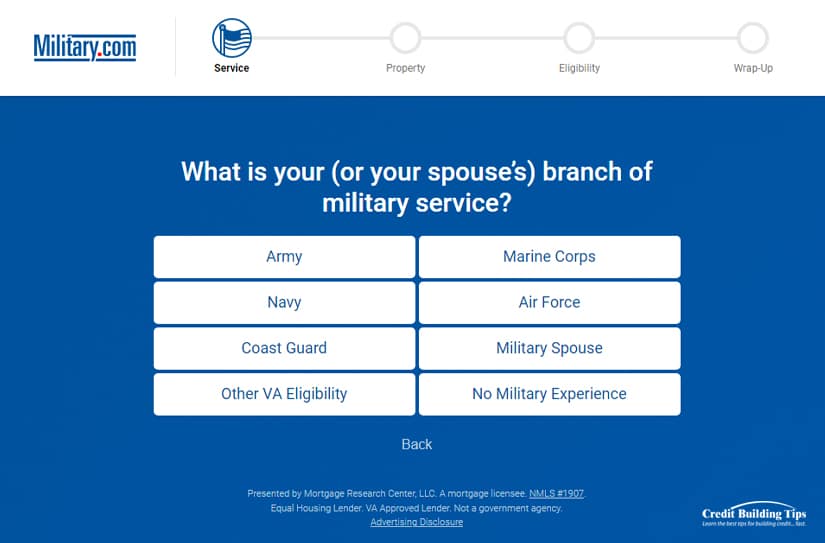 These six outlined steps are:
Research and choose a VA-approved lender. Check here to connect with a VA specialty lender that is approved by the US Department of Veterans Affairs.
Apply for and get a Certificate of Eligibility (COE). If you have any issues getting your certificate, a VA lender or the VA will help you get the right resources.
Find out if you pre-qualify for the loan amount you need. While this is optional, completing this step can save you from an unexpected surprise going forward and save you some time.
Pick your house and sign the purchase agreement. Find a realtor who specializes in the VA process as it differs from traditional home shopping.
Submit your mortgage application and order the VA appraisal. Again, you'll need a VA specialist certified to VA standards.
Wait for the closing date and move into your home!
Although VA loans offer some of the best deals in the mortgage industry, there are still a few disadvantages to consider. For one, many lenders require a funding fee that can range from 1.4% to 3.6% of the loan amount. This can add up to a significant amount over time and reduce the overall savings from the loan.
Additionally, borrowers are limited to the types of properties they can buy with a VA loan; they are not allowed to purchase second homes, vacation homes, or investment properties. As well, VA loans may require an appraisal that can cost more than appraisals for conventional loans.
Reviewing Veterans Loans
For over 20 years now, we, as Americans, have celebrated National Appreciation Month and publicly show our appreciation for the US Armed Forces. The president makes a proclamation and reminds us of the important role every soldier has played in the history and development of our country.
The VA has a network of eight Regional Loan Centers ready to offer consultations for those veterans who are struggling financially.
Currently, regional loan centers are closed to the public. However, you can reach a VA Home Loan Representative by calling toll-free, 1-877-827-3702, anytime Monday to Friday from 8:00 am to 6:00 pm EST.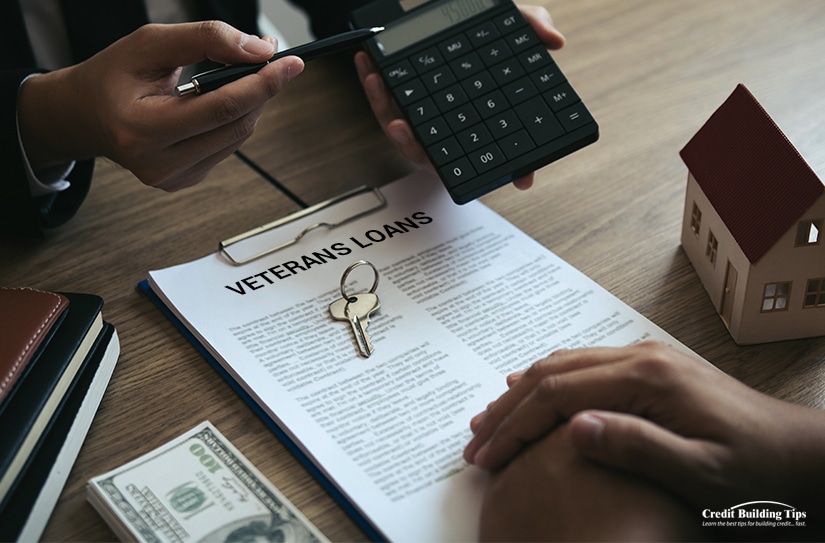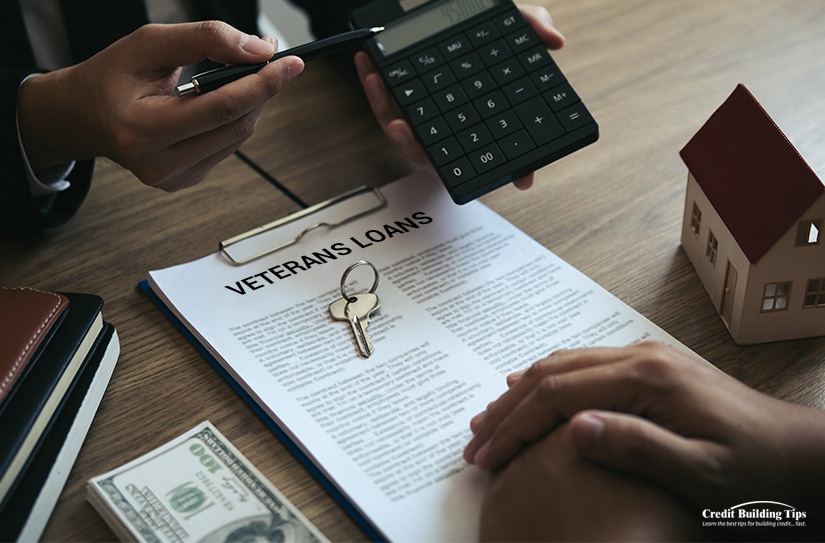 Alternatively, if you'd like to reach out via mail, in person, or by email, you can find the contact information on each of their regional loan centers:
Atlanta's jurisdiction includes:

Georgia
North Carolina
South Carolina
Tennessee

Cleveland's jurisdiction includes:

Connecticut
Delaware
Indiana
Maine
Massachusetts
Michigan
New Hampshire
New Jersey
New York
Ohio
Pennsylvania
Rhode Island
Vermont

Denver's jurisdiction includes:

Alaska
Colorado
Idaho
Montana
Oregon
Utah
Washington
Wyoming

Houston's jurisdiction includes:

Arkansas
Louisiana
Oklahoma
Texas

Phoenix's jurisdiction includes:

America Samoa
Arizona
California
Commonwealth of the Northern Mariana Islands
Guam
Hawai'i
New Mexico
Nevada

Roanoke's jurisdiction includes:

District of Columbia
Kentucky
Maryland
Virginia
West Virginia

St. Paul's jurisdiction includes:

Illinois
Iowa
Kansas
Minnesota
Missouri
Nebraska
North Dakota
South Dakota
Wisconsin

St. Petersburg's jurisdiction includes:

Alabama
Florida
Mississippi
Puerto Rico
U.S. Virgin Islands
Operation Gratitude "proudly delivers Care Packages to deployed troops, first responders, military families, recruit graduates, veterans, wounded heroes, and caregivers." Its vision is for "all who serve [to] believe the American people care, and their mission is to "honor the service of our Military and first responders by creating opportunities to express gratitude."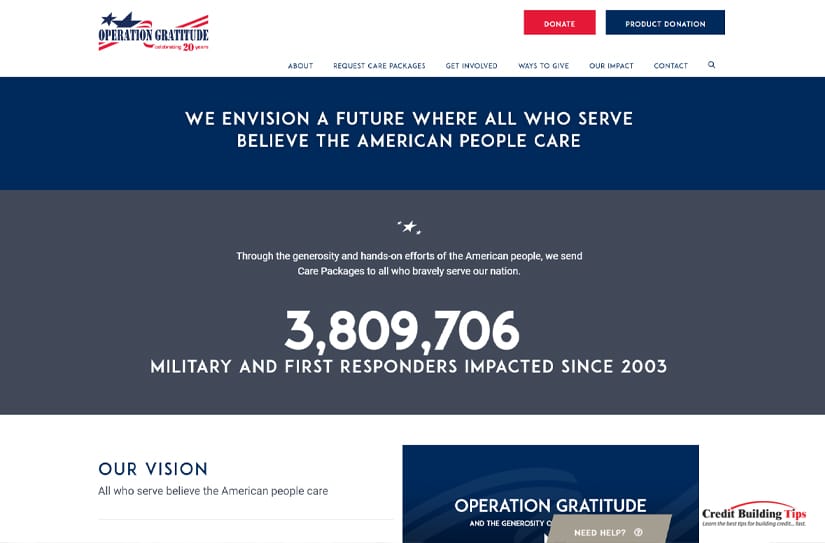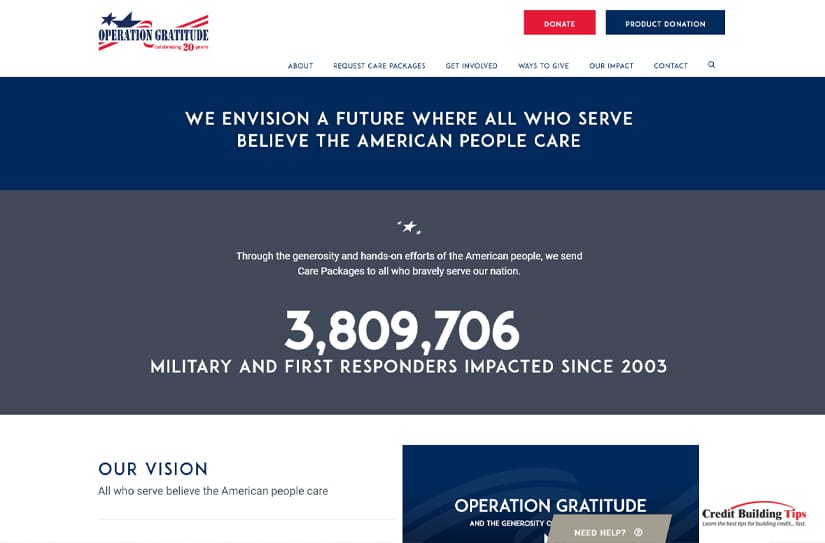 One of the ways they do this is through their letter-writing program. We'd like to encourage you all to take a few minutes to recognize the services, sacrifices, and courage these men and women show every day.
If you ever have any questions or concerns about anything credit-related, we'd be more than happy to assist you. Drop us a comment down below, and we'll be sure to get back to you as soon as possible! Additionally, why not check out our other articles while you're here? We've written dozens of articles all about credit and credit-related topics, so it's very likely you'll find information useful to your particular situation.