/

/

T.J.Maxx/TJX Credit Card Login and Payment Portal
T.J. Maxx, the popular American department store, is one of the largest clothing retailers in the States. It operates as a sister store to Marshalls but generally has lower prices than other similar stores.
It sells men's, women's, and children's clothing and footwear, jewelry and accessories, home, bath, and beauty products, and toys. TJX has 1,299 retail stores across the country and launched an online store that sells clothes, shoes, jewelry, accessories, and a limited amount of home goods.
T.J. Maxx offers two credit cards:
TJX Rewards® Platinum Mastercard®
TJX Rewards® Credit Card
Their platinum Mastercard® can be used anywhere, while their rewards card can only be used in-store.
When it comes to applying for a T.J. Maxx credit card, you don't get to choose which card you'd like. They have one application form, and the company will decide which card you qualify for.
Each application for a credit card will trigger a hard inquiry. You may find your credit score takes a hit if TJX Maxx needs to pull two inquiries because you don't qualify for the first card.
Traditional credit cards can't match the high rewards rate given by these two credit cards. While their rewards are the upside of the card, the downside is that it has an extremely high APR, and unless you pay off your card in full each month, you may lose the benefit of the rewards to the loss of the interest you'll have to pay.
Go Online
The TJX Rewards site will allow you to register your account, securely log in to your account, pay your account balance, or skip the login and registration process and pay as a guest.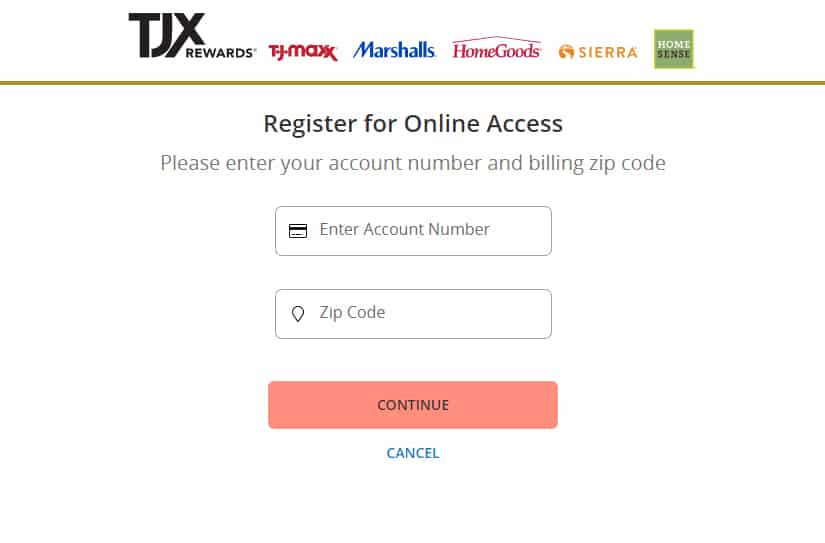 To register your account for online access, you'll need to enter your:
To begin the application process, you can have your name, address, and contact info prefilled by providing the last four digits of your social security number. You'll also be asked for your mobile phone number to give your consent to Synchrony Bank sending you a one-time text message.
TJX Rewards will let you access your Digital Rewards Certificates within 48 hours of earning. Just log in to check your Certificate balance.
Once you enroll in electronic statements, you'll get your Rewards Certificates via email within 48 hours of earning.
A black chat box is located on the upper right part of the login home page, where you can message Sydney, TJX Maxx's virtual assistant. To ask Sydney a question, you just need to try to keep your questions short and all in one message. If she doesn't understand you at first, try to ask your question in a different way.
Get in touch with T.J. Maxx customer service faster by going to Get Human's website. Type "T.J. Maxx" in the search bar, and you'll find the store's customer service number.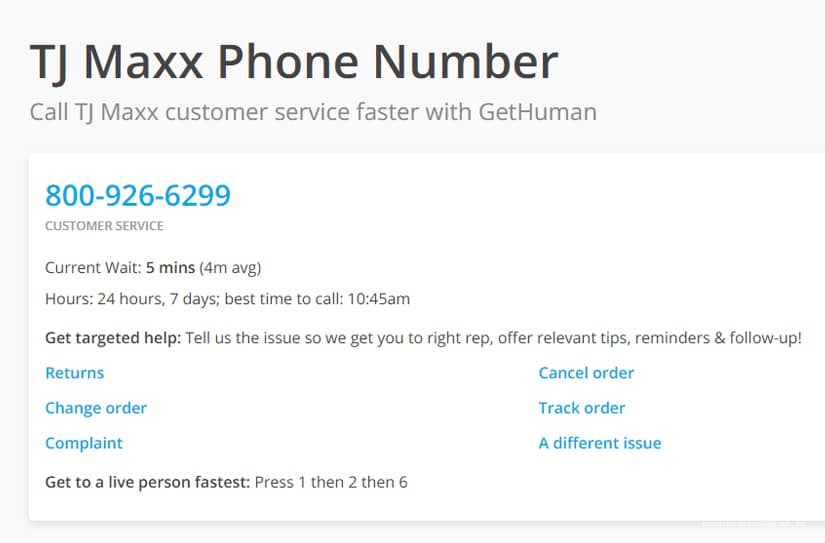 The site also gives you the following:
The current wait time to talk to a human
The option to skip waiting on hold
The opportunity to get targeted help for:

Account access
To get banking help
To cancel your account
To dispute a charge
If you are having trouble sending a payment
If you have a different issue
You can also connect one-on-one with an expert online now with Just Answer Experts. You'll get your answer in minutes with personalized help from verified experts. Join for a small monthly fee to get unlimited chats, plus global travel protection and instant deals. Cancel anytime.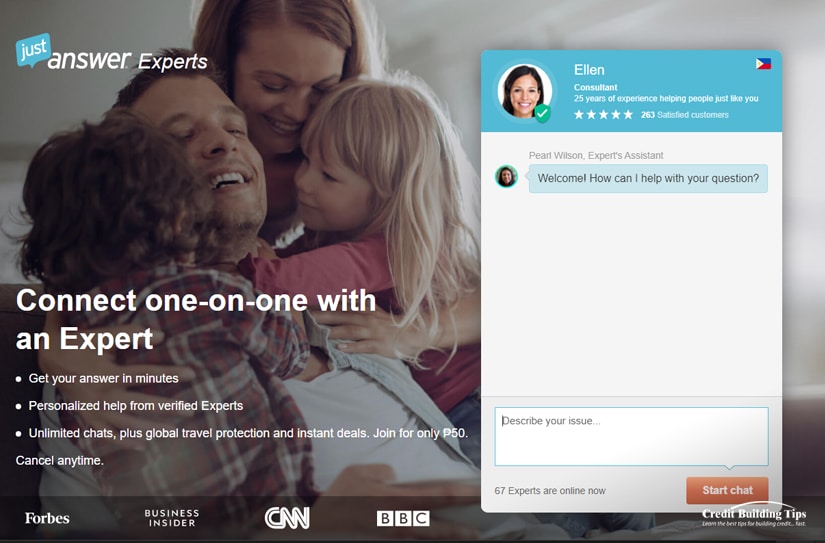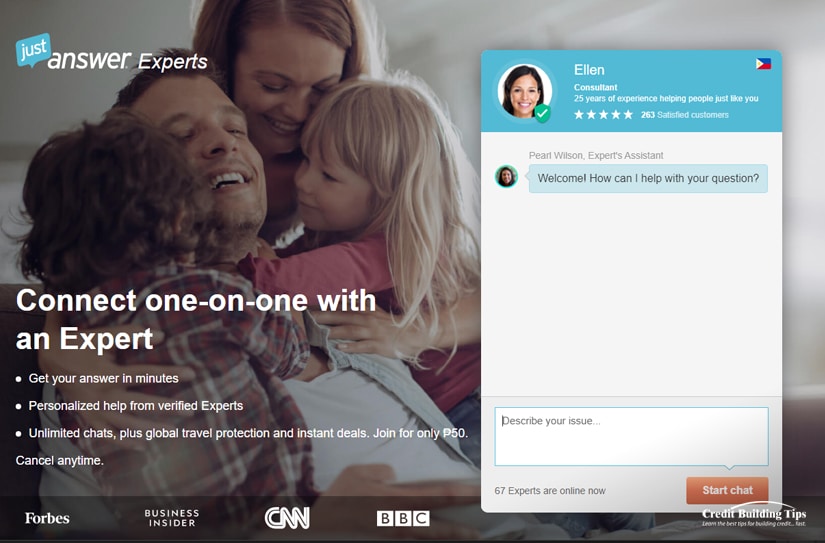 If you prefer to access your credit card login on your phone, get their free mobile app:
T.J. Maxx for iPhone
T.J. Maxx for Google Play
You can discover two new exciting ways to shop:
Use the Maxx lens to search in a snap. Take a photo of things you love and shop similar styles with the lens.
Explore your Maxx matches by selecting the styles you love, and they will create a personal shop just for you.
Follow these steps to set up your mobile app:
Select the menu at the top left-hand corner.
Scroll to the bottom section of the menu and select Sign In/Sign Up.
When you are prompted to Sign In, toggle to Sign Up.
Fill in your information.
Click Create Account.
You will know you successfully created an account when you see the Welcome message. You should also receive an email confirming you created an account.
If you already have Online Account Access, use your existing username and password to sign in to the mobile app. If you don't yet have an account, set up Online Account Access on their website or from the sign-in page on the mobile app.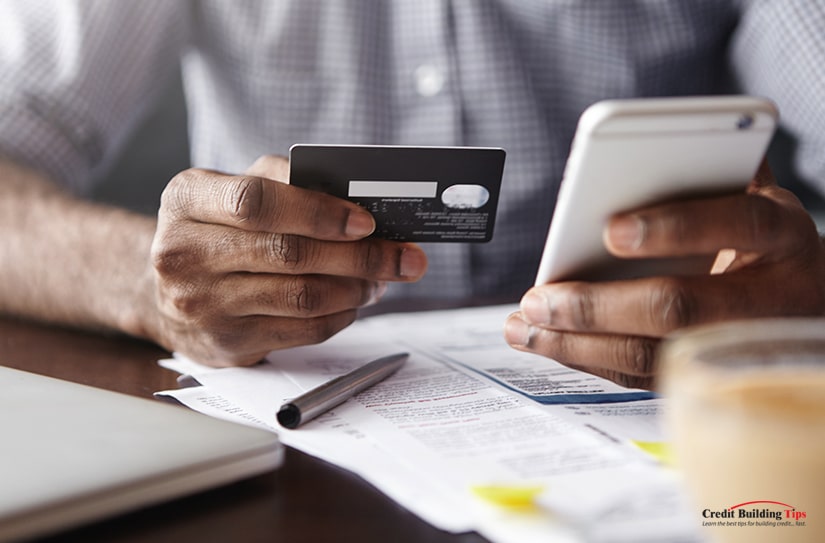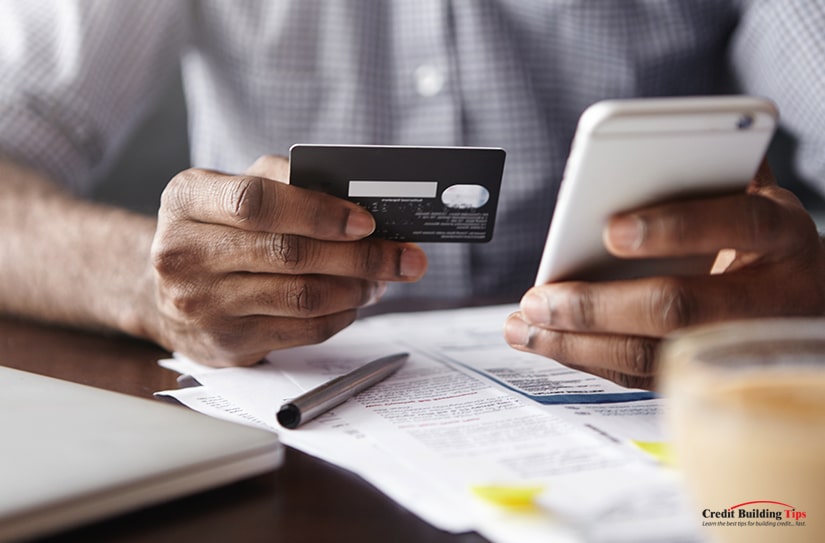 You can conveniently manage your credit card accounts with this app. Schedule one-time or automatic monthly payments and view account activity, balances, payment history, offers, and more!
The app features:
Compatibility with iOS and Android accessibility tools, including VoiceOver for iOS and TalkBack for Android.
Streamlined, easy-to-navigate pages.
A convenient 'Quick View' page that can be easily accessed without signing in.
If you want to contact the Chief Compliance Officer (CCO), you can send an email to: complianceofficer@tjx.com.
Make a Call
T.J. Maxx/TJX Credit card's toll-free phone number will get you to customer service 24 hours a day, 7 days a week.
For customer service, call: 1-800-926-6299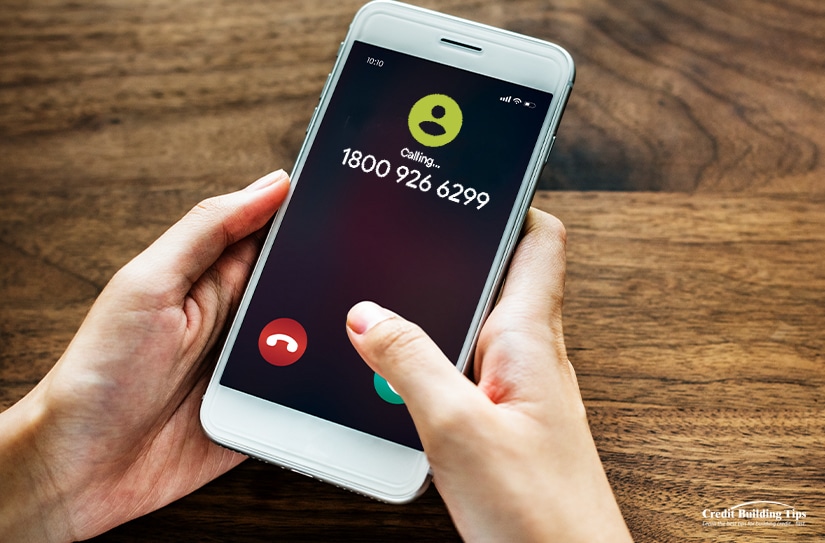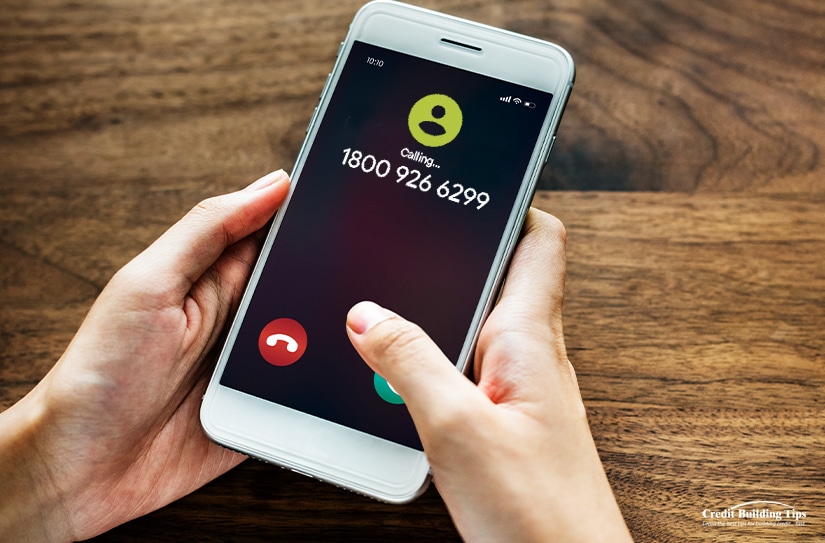 Calling features:
No call-back available
Navigate the phone maze to get to a human by pressing 1, then 2, then 6
The call center hours are Mon-Sat, 7:00 am to 7:00 pm PST
The best time to call is at 10:45 am
This is T.J. Maxx's best phone number to use, according to Over 5,000 customers surveyed. They also reported that this phone number allowed them to:
Process a return
Cancel an order
Change an order
Track an order
Make a complaint
You can also call one of their other numbers to get directly to a specific department. These calls are answered Mon-Fri, 9:00 am to 6:00 pm EST, and hours are "subject to change during holidays and special events."
For online inquiries, call: 1-833-888-0776
For in-store inquiries, call: 1-800-926-6299
For Synchrony Bank Customer Service for TJX Rewards, call: 1-800-982-6879
Local phone number: 1-508-390-1000
For media relations, call: 1-508-390-2323
For investor relations, call: 1-508-390-2323
To make a payment by phone, call these numbers:
1-877-890-3150 for T.J. Maxx Mastercard payment
1-800-952-6133 for T.J. Maxx store credit card payment
Send a Letter
Sending a letter is also an available option.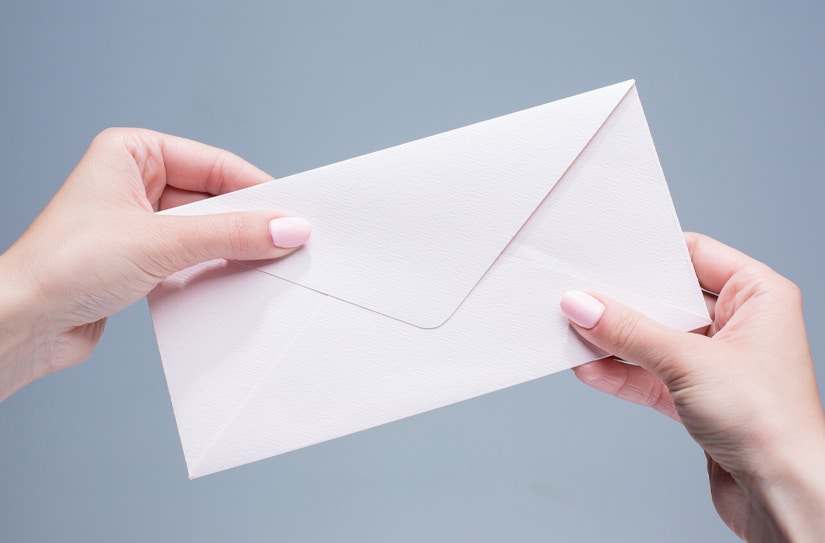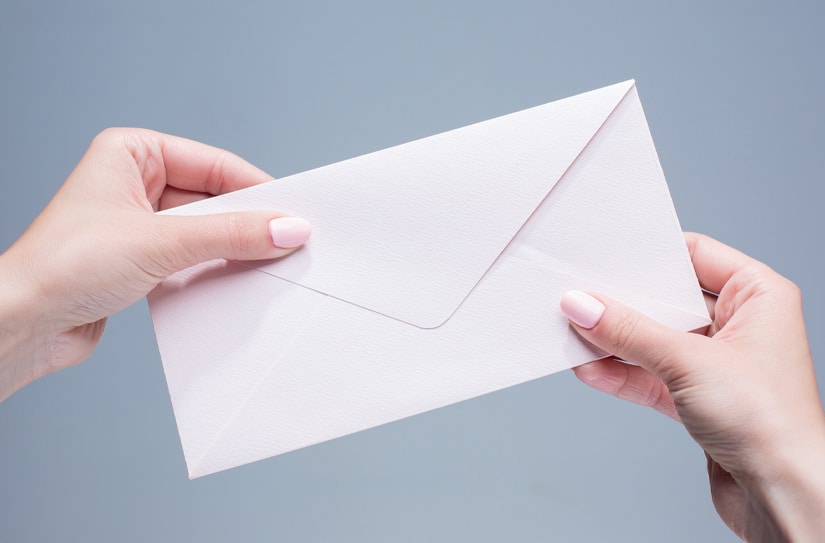 You can mail your credit card payment to:
TJX Platinum Mastercard

P.O. Box 530949

Atlanta, GA 30353
TJX Store Credit Card

P.O. Box 530948

Atlanta, GA 30353
If you're paying with a check, you'll need to remember that sending your payment by mail takes the longest. Make sure to mail the payment at least seven days before the statement's due date so your payment isn't late.
Don't forget to write your name and account number on the check as well.
Pay a Visit to the T.J. Maxx Head Office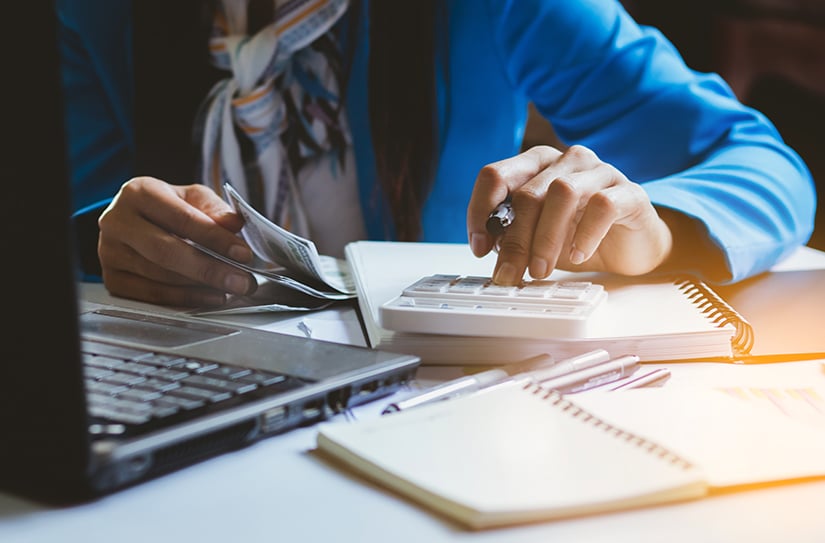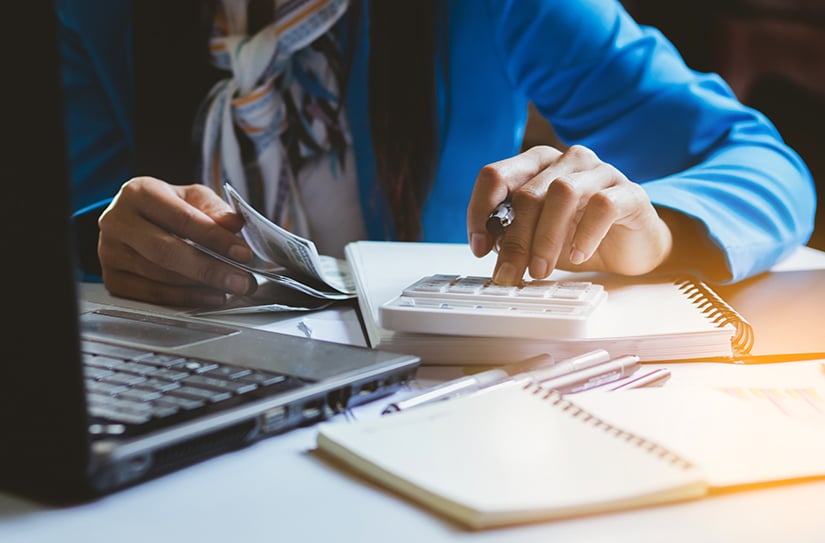 You can pay a visit to the T.J. Maxx Head Offices at the following addresses:
East Campus

The TJX Companies, Inc.

770 Cochituate Road

Framingham, MA 01701

West Campus

The TJX Companies, Inc.

300-400 Value Way

Marlborough, MA 01752
Any questions? Drop us a line; we're here to help.