/

How to Find Your Credit Card Login to Make a...
While it may be tempting to put off or miss making a credit card statement payment, there are plenty of good reasons not to procrastinate on doing so. Unfortunately, only some people are aware of the risks and expenses they run when they forget or choose not to pay their card statements on time every time:
For starters, in most cases, you'll end up paying a late fee. The fees vary but can be up to $41. Because of inflation, credit card issuers can now charge "$30 for a first late payment and $41 for any other late payment within six billing cycles."
A late or missed payment could also cause your interest rate to spike significantly higher than your regular purchase APR.
And if you don't pay your bill in full each month (highly recommended), buying that new purse or set of golf clubs could be expensive. Credit card interest rates can range anywhere from 10% to 28%.
Credit card companies need to give you 45 days advance notice before they raise your interest rate on future purchases, but there are circumstances under which they can also raise the rate on your existing balance.
Paying only some or part of your statement will create a snowball effect that, if addressed, can hit your bank account hard.
While these are short-term pain for paying off your credit card, a more serious and long-term consequence is how this affects your credit score. A late payment can drop your credit score by "as much as 180 points and may stay on your credit reports for up to seven years."
Considering that credit scores range between 300 to 850 — a total of 550 points — dropping 180 points is not insignificant.

Each credit card company has their own unique login, mailing address, phone numbers, and guidelines.
To start, pick your credit card to learn how to log in to your credit card and make a payment:
Finding Your Card Login to Make a Payment
If you're new to or having a hard time finding your card login to make your credit card payment, there are a few ways to get the information you need to keep on top of your payments.
The first step is to make sure you're registered online with whoever the credit card issuer is. If you're unsure who that might be, you can simply check the front of your card. The name of the bank or credit union (the issuer) will most often be found there.
As well you'll see the logo for the affiliated network. The difference between a credit card issuer and a credit card network is quite simple.
The issuer is the financial institution that gives you the card, often a bank. The network is the company that sits between the "issuer" (think bank) and the "merchant" (think store).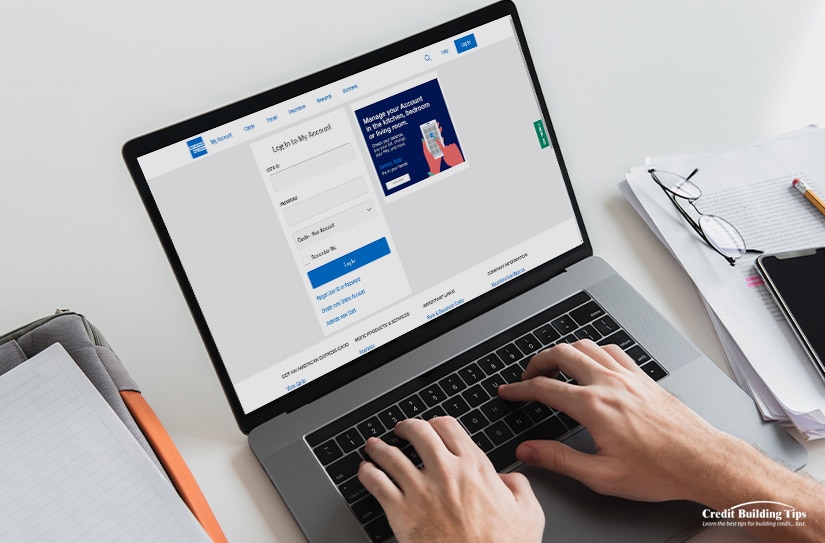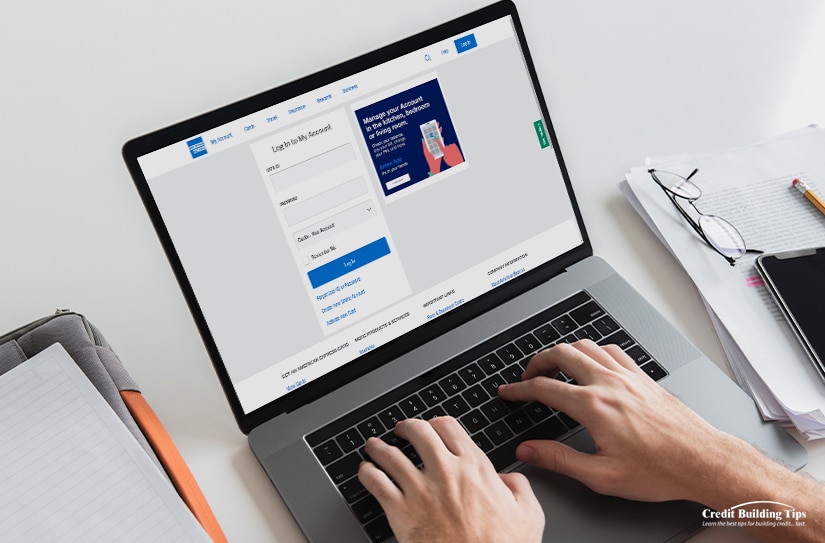 It gets tricky because some credit card companies are issuers and networks, while others are only one or the other. For example:
Capital One and Wells Fargo are only credit card issuers.
Mastercard and Visa are only credit card networks.
Discover and American Express are issuers and networks.
When you make your monthly credit card payment, you'll make that payment to the issuer from a bank account in your name. American Express listed some helpful guidelines to know that apply to all credit card companies when you're making payments to your card account:
Payments for personal credit cards "must be made from a personal bank account in the main card member's name. This includes payments for transactions completed by supplementary card members."
Small business and corporate credit card payments "must be made from a personal bank account in the main card member's name or from a business account in the same name as the company."
Payments for joint accounts "can be made from joint accounts so long as the main cardmember is named on the account and is an authorized signatory."
How to Register Your Credit Card with Your Bank
Before you can pay your credit card statement, you'll need to register your online bank account to create the necessary online credentials.
First, open your web browser and go to your bank's website. Bank portals let you access your bank account remotely to see "both live and historical data and make new transactions and transfers."
Once the page loads somewhere on the homepage, you'll be offered the opportunity to go to "online banking." If you don't see the specific words "online banking," look for a clickable button that says "login."
If this is your first time, you'll want to "enroll" or "sign up" to go to the registration section of the website. You'll then see empty fields where you will be directed to fill in basic information like your name, email address, billing address, and bank account number.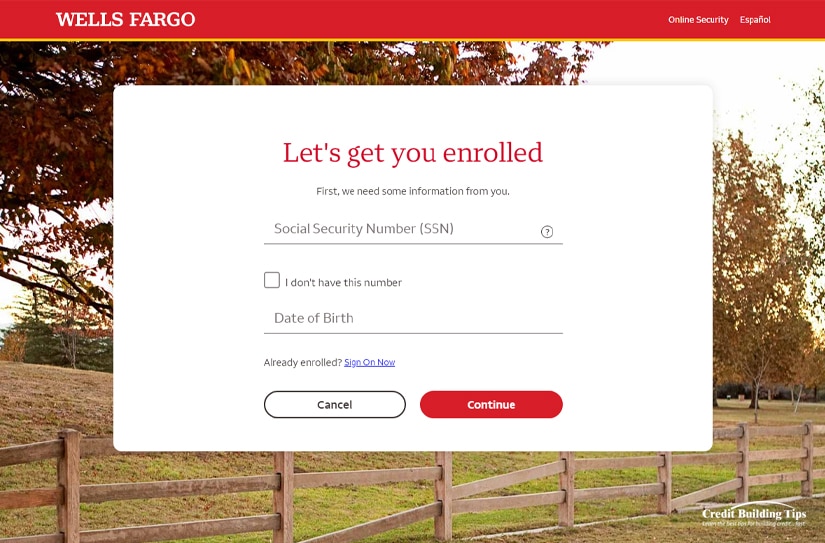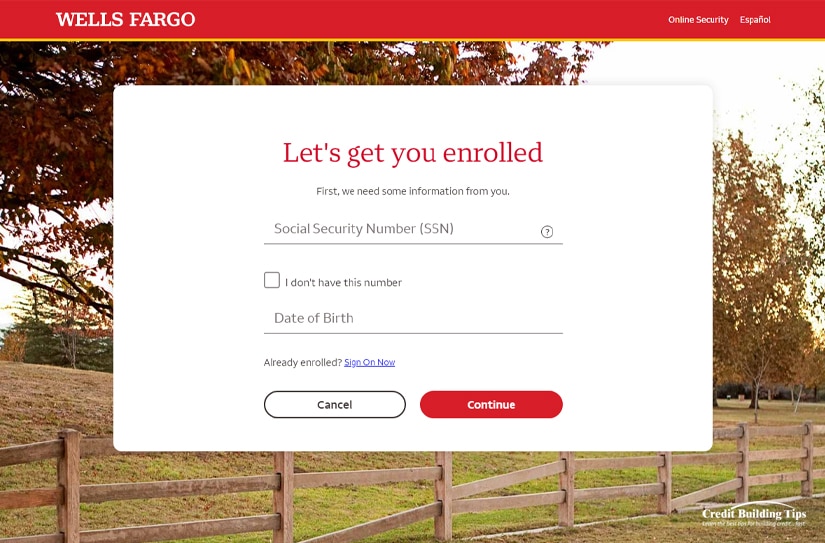 Some banks will require more information, like the amount or date of your most recent deposit or personal information, like your mother's maiden name. In addition, some banks will only activate your online account once you verify your identity in person.
You'll then be given a username and the chance to input a secure password. You might be given a temporary password, which you can change once you respond to the bank's email or text message.
That's it! Now that you're registered with your bank, you can see how much money you have in your account(s), the deposits and withdrawals you made, and the ability to set up and make payments, either manually or automatically.
If You Register and Have Trouble Getting Access to Your Account
Now that you have a username and password, you can log in to your bank account to pay your monthly credit card statement. But because we're all human, sometimes your login information won't unlock access to your bank account.
If you're having trouble logging on to your account, you might want to try a few simple remedies before you panic and call your bank.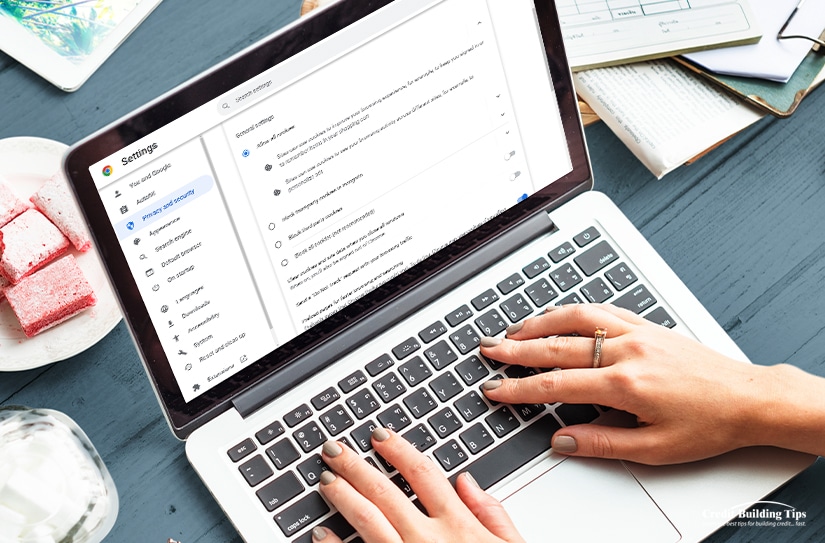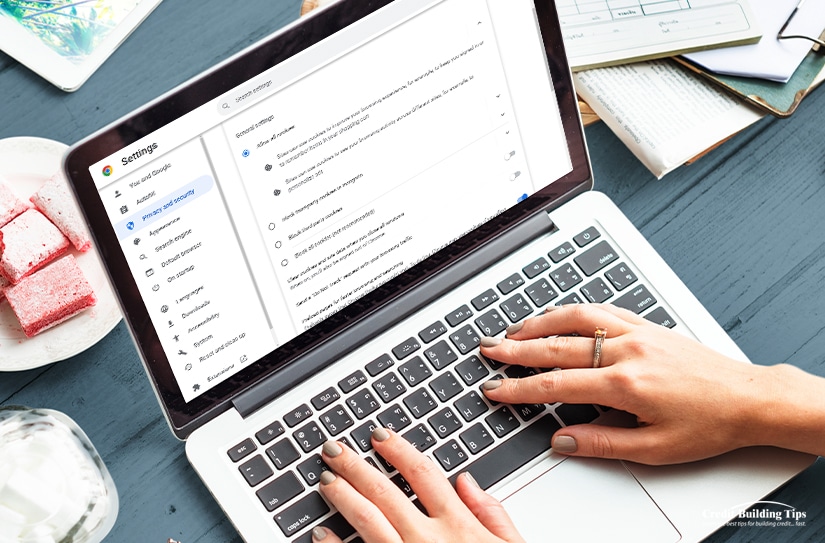 These steps will take just a few minutes and can often help get you over the hump:
Use a supported browser and make sure it's their latest version.
Make sure your cookies are enabled. Each browser will have steps you'll need to follow to enable cookies on your computer.
Type your bank's web address directly into the address bar instead of opening it via a bookmark.
Try to access other websites to verify it's not a modem problem.
Clear your browser cache.
Delete your cookies. Yes, you want to make sure your settings are enabled for cookies, but deleting cookies will remove any saved (and possibly) incorrect settings on sites you've already visited. This lets you start with a clean slate.
If none of these steps clear up your issue, you might want to try powering down your computer and starting it up again. Shutting down your computer every night has more benefits than you might have realized.
Another altogether different reason you may have trouble logging in is when you've forgotten your password. Some resources report that "four out of five of us have forgotten at least one password in the last 90 days, and a quarter of us lose a password at least once each day." Clearly, you are not alone.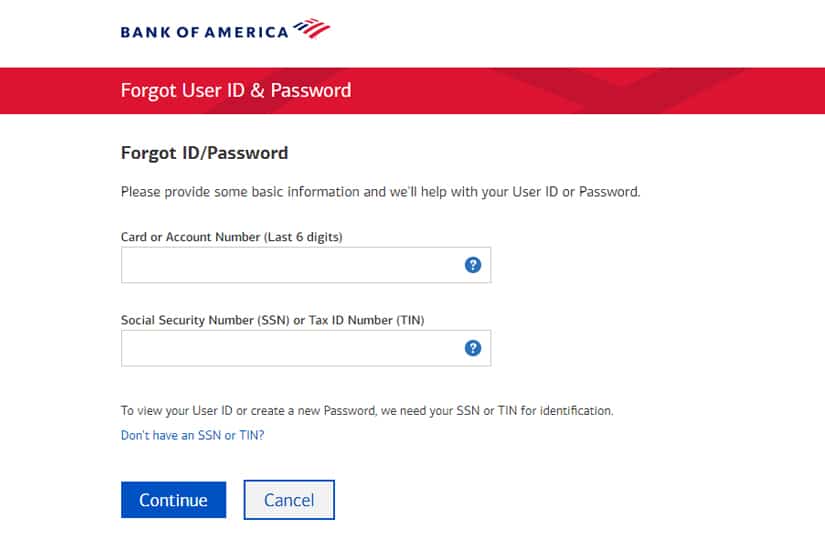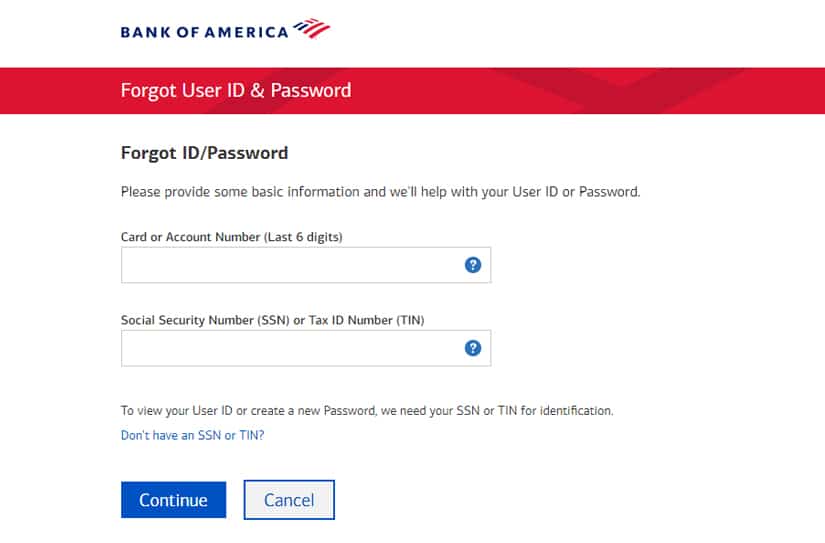 And if you try multiple times to guess the correct password without success, the site may lock you out as they'll suspect you aren't the authorized user. When this happens, you'll need to wait a specified amount of time to try again or be required to contact the bank directly.
FIDO Alliance is fighting to move us towards a world without passwords. They want to replace the billions of password-based logins with "passkey" that unlock with a PIN, fingerprint, or face recognition.
Until then, if you want to create (and remember) a password with enough "entropy," you can get a password manager or write down your password in a super secure location. By the way, entropy can be translated as unpredictability in this context.
But if you've forgotten your password in the here and now, you can simply click on the "Forgot Password" link (every password-protected site has one) and reset your password through your email account. Of course, the downside is now you'll have another password to remember.
Make sure to write it down, or get yourself a password manager.
If All Else Fails
If you've tried all the above and still can't find or access your credit card login, there are still ways you can get the information you need.
Call your bank.
Yes, we're all aware that calling institutions can be a frustrating experience with long wait times. But finding the correct phone number may very well be the first step towards contacting a human at your bank who can help you with your login issues.
Banks typically have a separate number for customer service. These numbers are usually found on a "Contact Us" or "Customer Service" page. If you still get paper copies of your bank statement, a contact number will usually be printed on the back of the pages.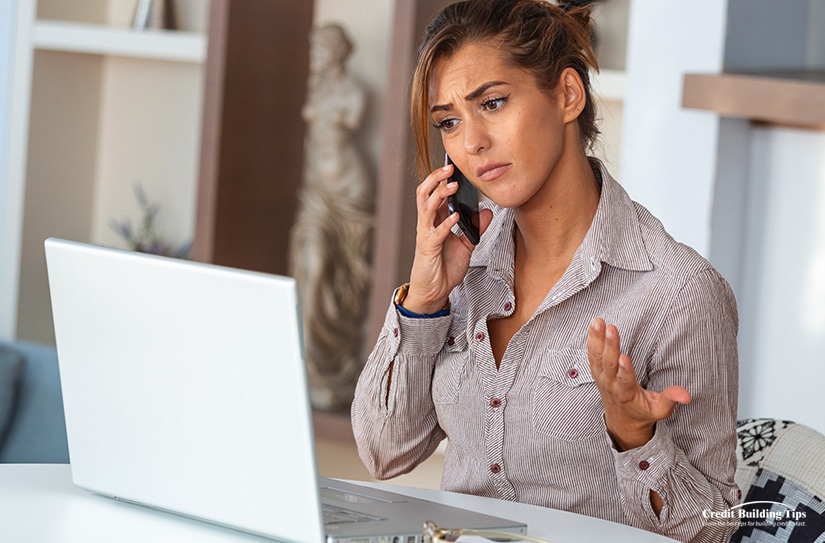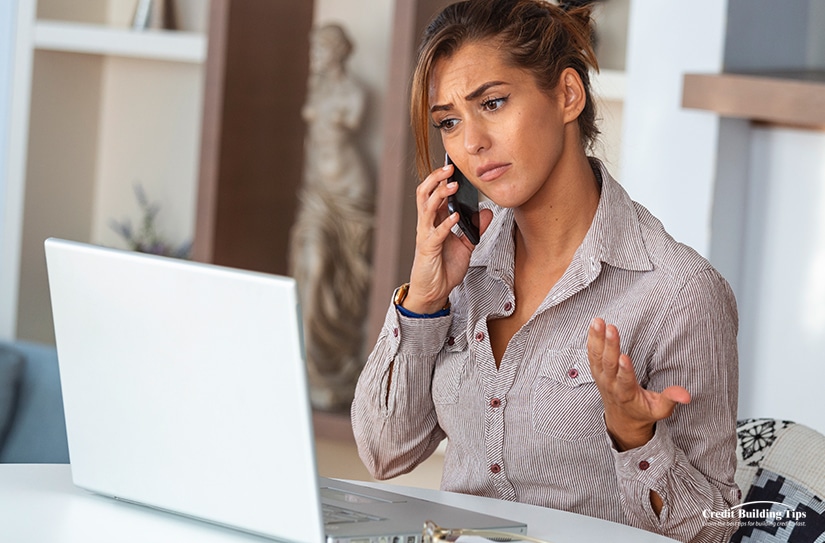 Once you find the correct number and dial it, you'll be asked to follow several prompts to narrow down which department you want to reach. Sometimes you can bypass the process by pushing zero on your keypad, which can direct you to a person. Or, you can choose to have your call returned in a priority sequence.
You can also pay your credit card bill over the phone. Before you call the number on the back of the card, ensure you have the bank account number of the checking or savings account from which you'd like the payment taken.
Get Human help.
GetHuman is a terrific resource for "fix[ing] your customer service issues faster." Above the fold, you can type in your bank's name on the site's home page and then hit "Search."
We just tried this for the Bank of America. Within two seconds, their toll-free customer service phone number was 800-432-1000. You can access it directly from your computer or device, and the page even shows you the current wait time: 37 mins (24m avg).
You'll also see a blue bar with a phone icon followed by: Free: Skip Waiting on Hold. Once you press the bar, you can input your phone number, and GetHuman's system will dial, navigate through the phone menus and stay on hold with the bank on your behalf.
Once a Bank of America customer agent answers the call, you'll get an immediate callback. For free. This service doesn't cost you a penny as it's a consumer tool built by GetHuman and paid for by advertisements on their site.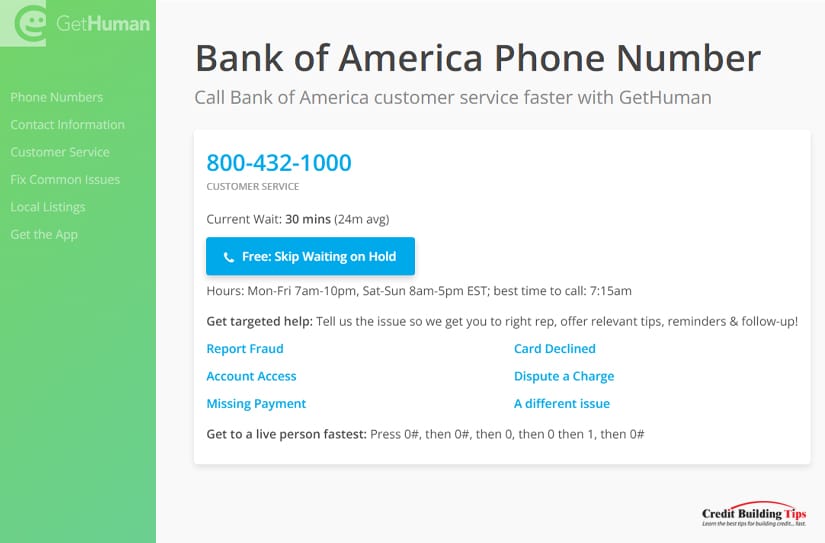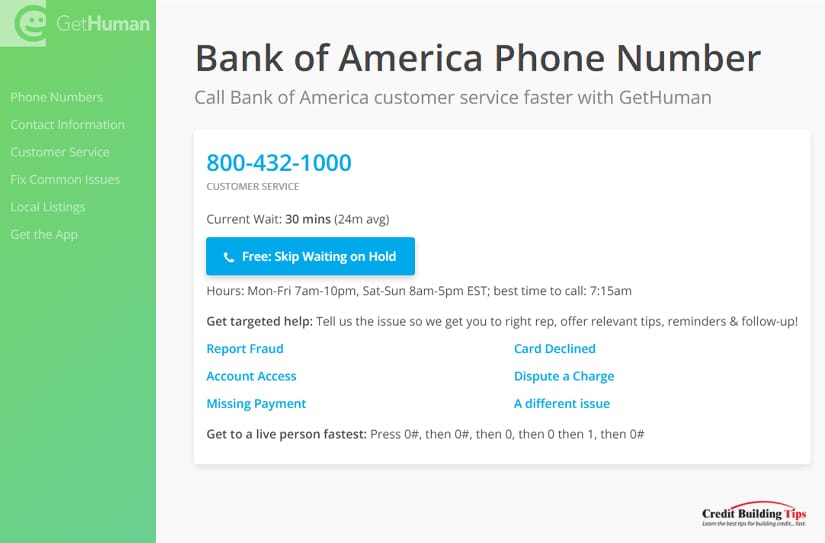 This site offers much more than a faster way to get to your bank. Scroll down the page, and you'll see the days and hours your call will be answered and the best time to call.
Currently, the Bank of America's hours is: Mon-Fri 7 am-10 pm, Sat-Sun 8 am-5 pm EST; the best time to call: is 7:15 am.
You can get targeted help with pre-determined topics:
Report fraud
Account access
Missing payment
Card declined
Dispute a charge
A different issue
"Get to a live person fastest: Press 0#, then 0#, then 0, then 0, then 1, then 0#."
The page contains helpful and specific information and links about the company you need to contact. Some of the topics include:
Common customer problems and how to solve them.
Reasons customers like you called recently.
Why do people call Bank of America customer support?
Best practices for calling Bank of America Customer Service.
What kind of issues can Bank of America Customer Support resolve?
What can't be resolved by phone with Bank of America?
Customer number 800-432-1000 — by the numbers.
Contacting Bank of America — by phone or otherwise.
Other toll-free and customer numbers for the Bank of America.
Use a credit card concierge.
Concierge, by definition, refers to "someone employed in a hotel, private club, or similar place to help guests with anything they need, such as arranging trips or theatre tickets."
Recently, the term's meaning has expanded. You can hire a personal, travel, lifestyle, or corporate concierge. You can use concierge medicine and digital concierges.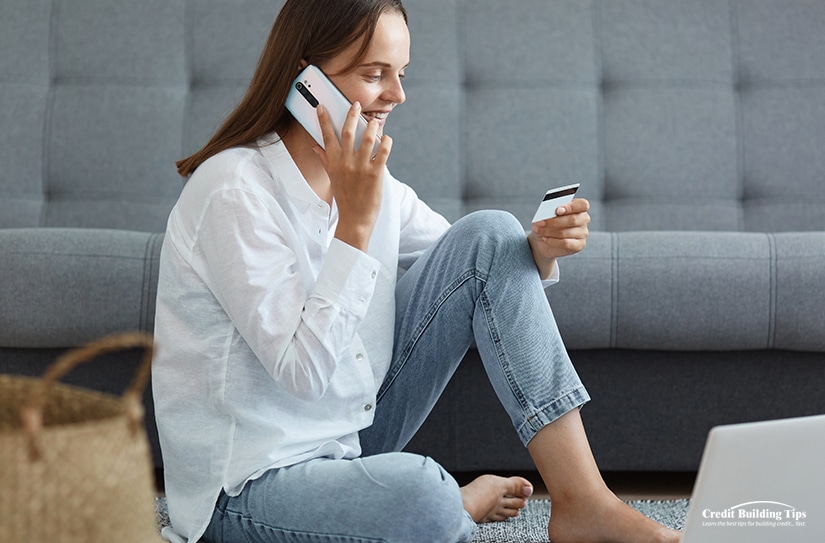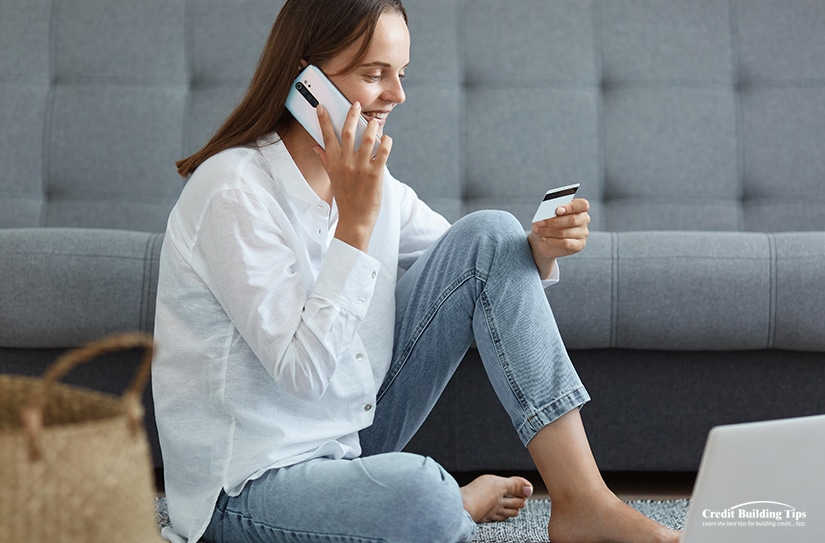 Each main credit card network — Visa, MasterCard, and American Express — has cards featuring a concierge service. Visa keeps this service for their exclusive card members. At the same time, Mastercard allows the financial institution issuer to choose and provide their specific benefits, and American Express promises to coordinate requests "big and small" for their card members.
Along with helping you make reservations, shop for a special gift, or coordinate your business-related arrangements, they'll also remind you of important dates in your calendar, like remembering to pay your credit card bill.
Should We All Just Cancel Our Credit Cards?
If the consequences of missing or not paying your credit card bill are severe, should we all just go back to paying with cash?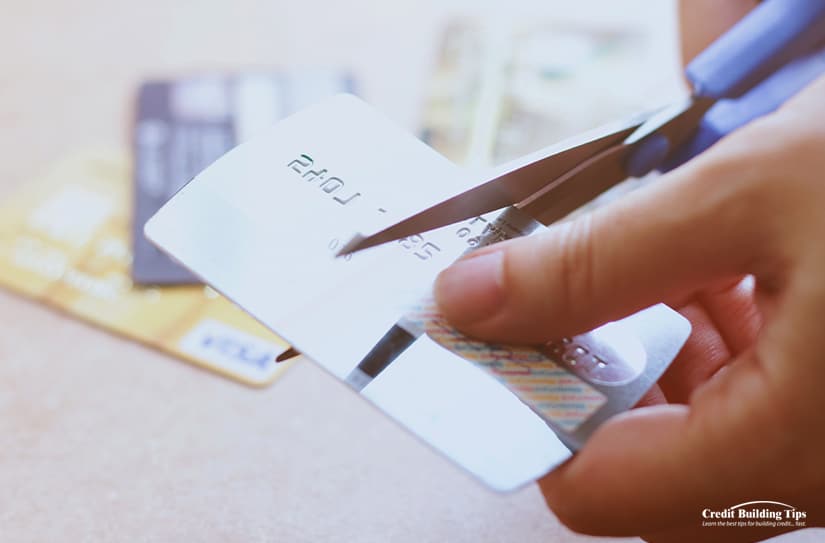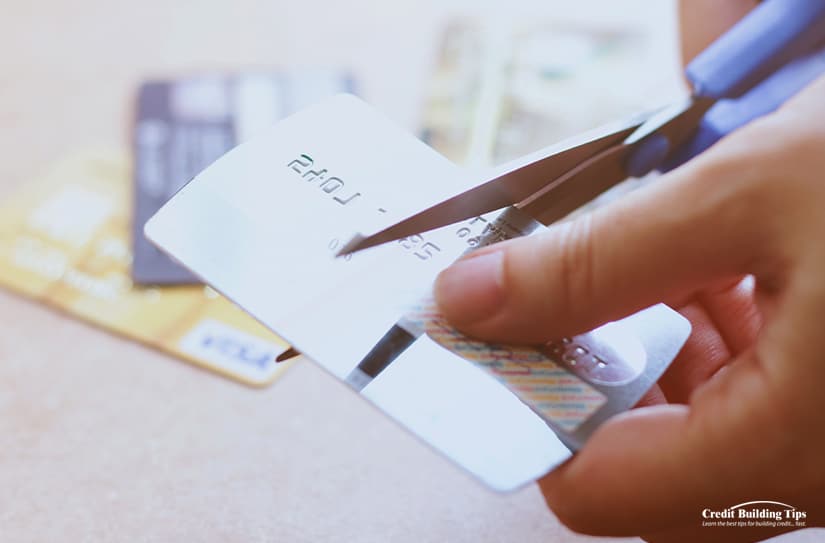 Well, no, the answer isn't not to use credit cards; it's to use your credit responsibly. There are plenty of good reasons to pay with a credit card whenever possible. According to Nerdwallet, the best of these reasons are:
"Credit cards are safer to carry than cash and offer stronger fraud protections than debit.
You can earn significant rewards without changing your spending habits.
It's easier to track your spending.
Responsible credit card use is one of the easiest and fastest ways to build credit."
Given how rapidly technology develops, we can't predict the future of how we'll be able to pay our bills. But one thing we do know is that banks and networks are doing everything they can to make paying bills and keeping our credit scores as high as possible as easy as possible.