/

/

How to Access The Shop Your Way Mastercard Login Payment...
In 2017, Citi and Sears Holdings partnered together to introduce a Sears Mastercard called Shop Your Way. The card boasts an "industry-leading 5-3-2-1 rewards offer where customers can earn reward points on all purchases everywhere they shop."
Shop Your Way is a free social shopping destination and rewards program offering millions of products, personalized services, and advice. Through a network of retail partners and service providers, members can shop, compare, purchase items and earn points to use on future purchases.
All new Shop Your Way® credit card customers can earn Shop Your Way points on a "complimentary basis for 12 months from the date the account is open, which include:
5% back in points on eligible purchases made at gas stations;
3% back in points on eligible purchases at grocery stores and restaurants; [5% and 3% back on the first $10,000 of combined eligible purchases made on gas, groceries, and restaurants and 1% thereafter]
2% back in points on eligible purchases made at Sears and Kmart; and
1% back in points on all other eligible purchases."
Here's how to access your Shop Your Way Mastercard online, by mail, and by phone.
Use Their Online Access
Register your card for online account access if you're a first-time user. Simply fill out the online form with your credit card number.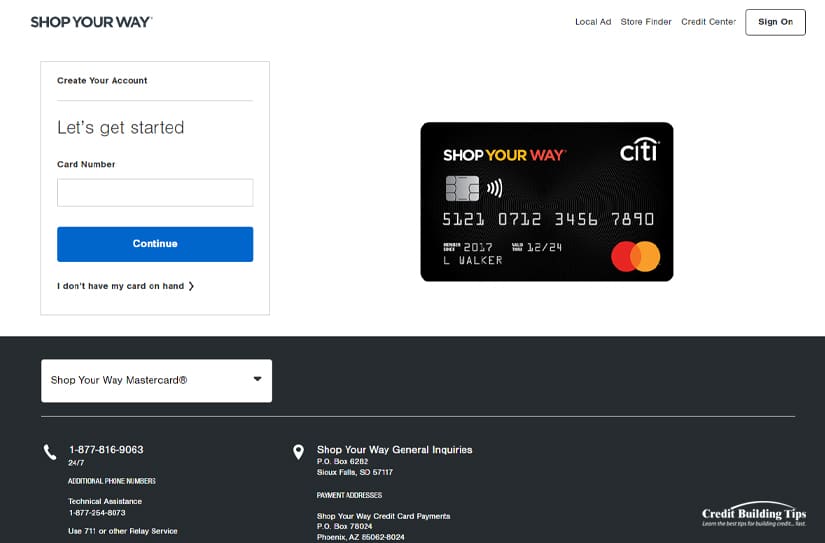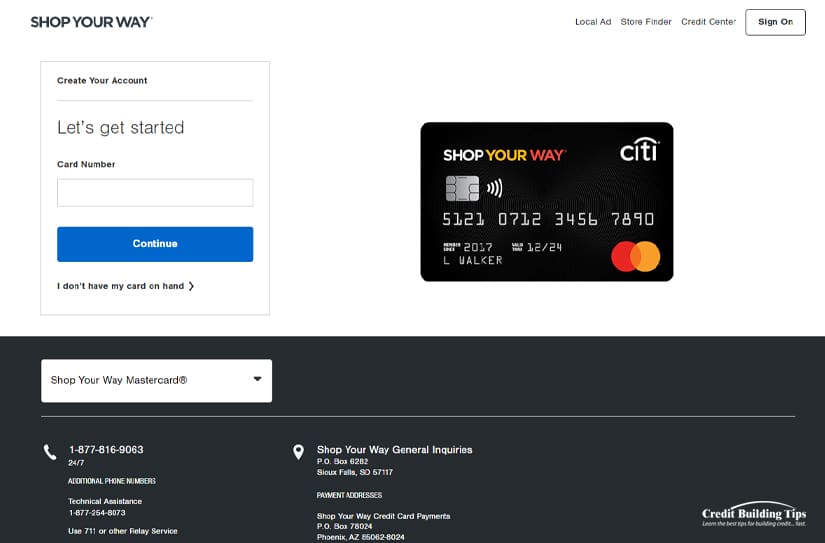 If you don't have your card on hand, you enter your information to receive a verification code that will allow you to register your card:
Your name as it appears on your card
Your Social Security Number
Your phone number
You can receive the verification code via text or phone. You'll have to agree to "receive a telephone call, voice message, or text message at the number selected for the purpose of receiving my Identification Code for this transaction."
Once you have an account set up, you can access your account with a secure login by entering your user ID and password.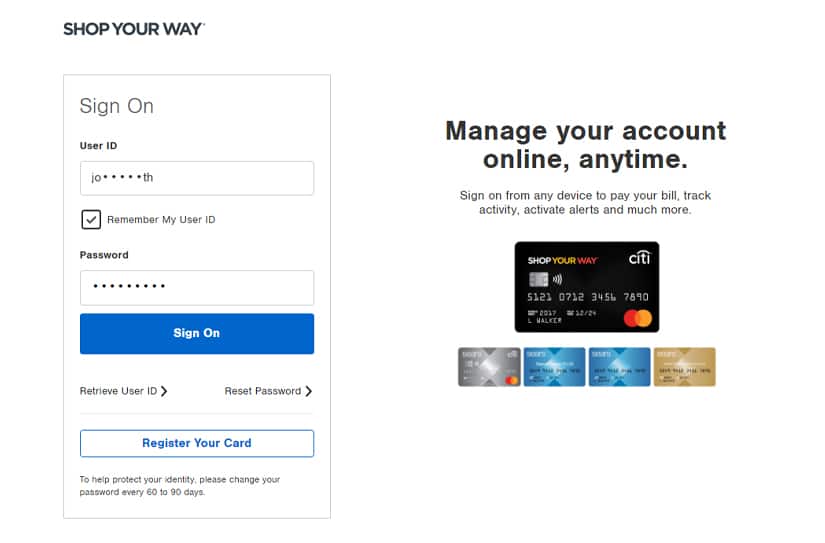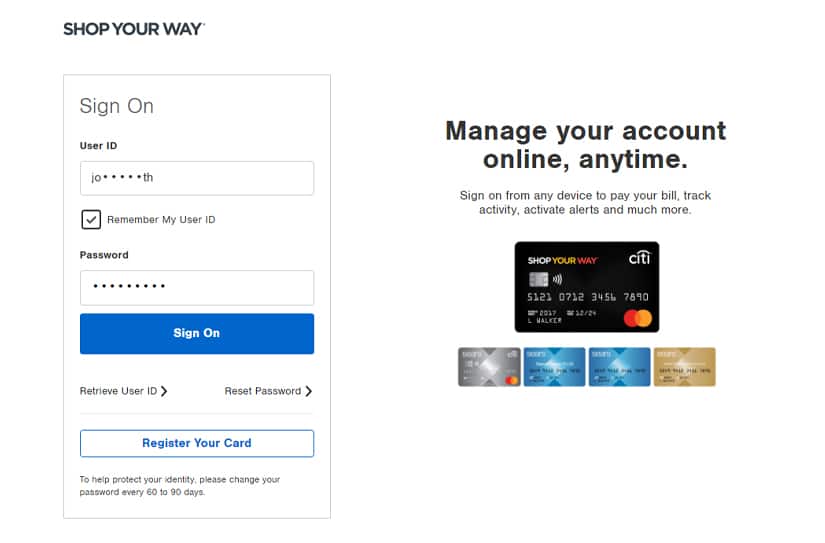 The link lets you authorize the site to remember your user ID, but this is strongly discouraged if you are using a public computer. Citigroup Inc. also suggests you change your password every 60 to 90 days to help protect your identity.
From here, you can:
Pay your bill
Track account activity
Activate alerts
If you prefer to access your credit card login on your phone, get their free mobile app:
Shop Your Way for iPhone
Shop Your Way for Google Play
You can also opt to chat with Citi's credit card customer service through their chat. Just expect to experience higher than normal wait times.
Send them an email through a web-based email address.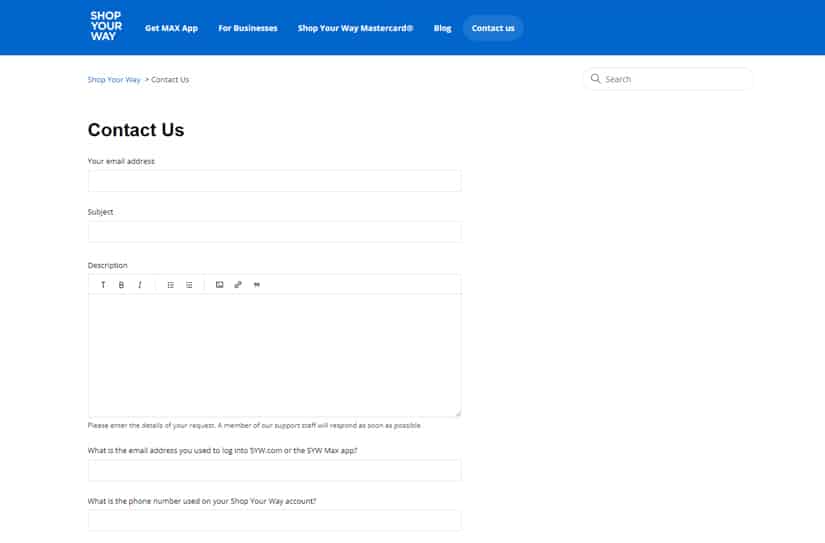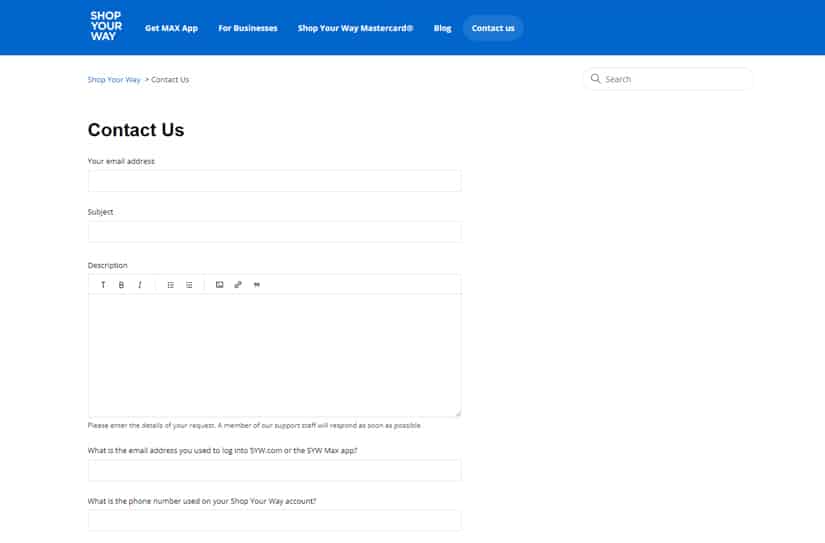 Along with your message, you'll need to provide the following information:
The email address used to log into SYW.com or the SYW Max app
The phone number attached to your Shop Your Way account
The name on your Shop Your Way account
Zip code you provided
The last four digits of your Shop Your Way Mastercard
Any attachments
Get in touch with Citibank's customer service faster by going to GetHuman's website. Type in "Citibank." in the search bar, and you'll find the bank's customer service number.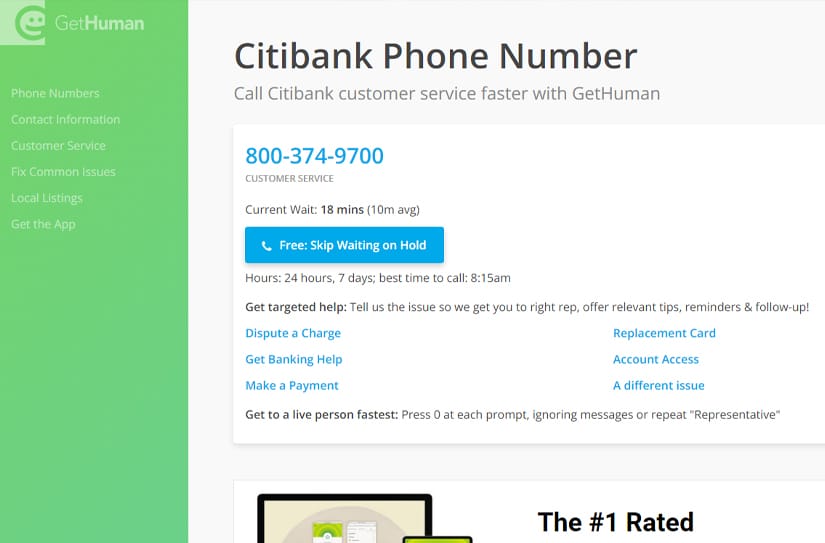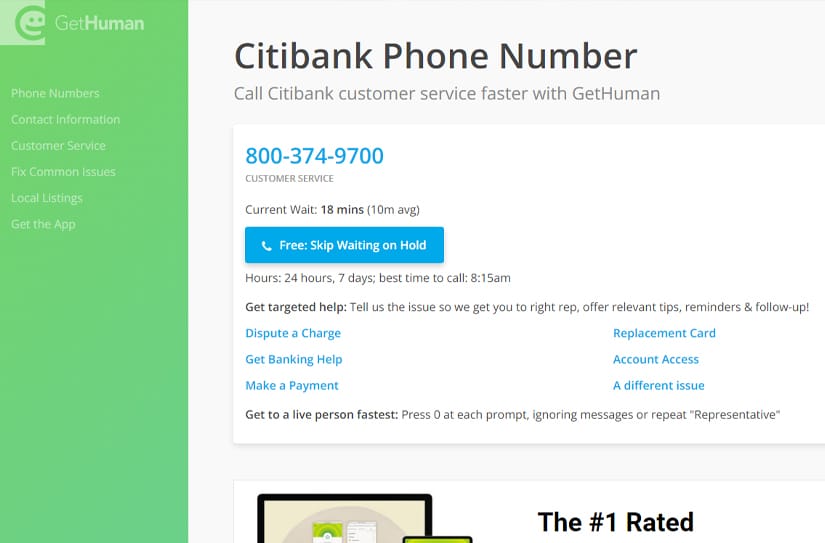 The site also gives you the following:
The current wait time to talk to a human
The option to skip waiting on hold
The opportunity to get targeted help for:

Account access
To get banking help
To cancel your account
To dispute a charge
If you are having trouble sending a payment
If you have a different issue
You can also choose to chat with an expert online now with Get Human's Just answer experts.
Contact Them By Phone
To reach Shop Your Way's customer department, call their toll-free phone numbers:
1-877-816-9063
1-877-374-9700
1-847-766-0361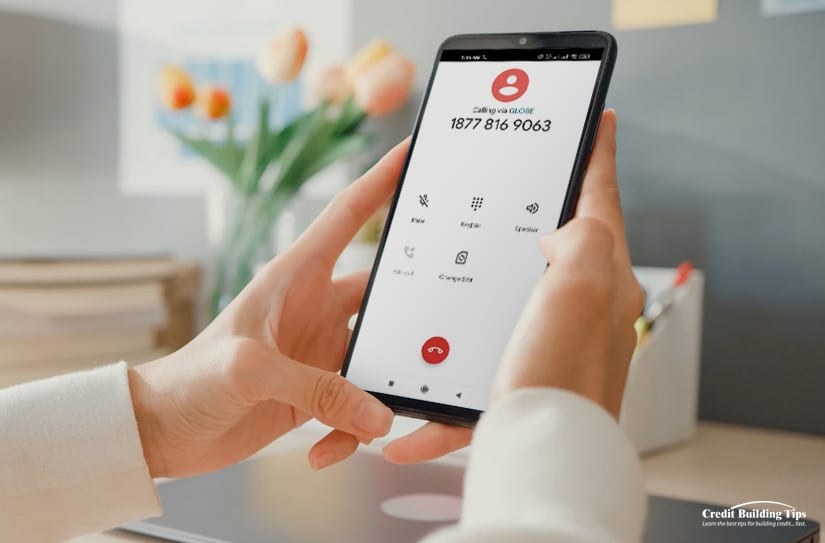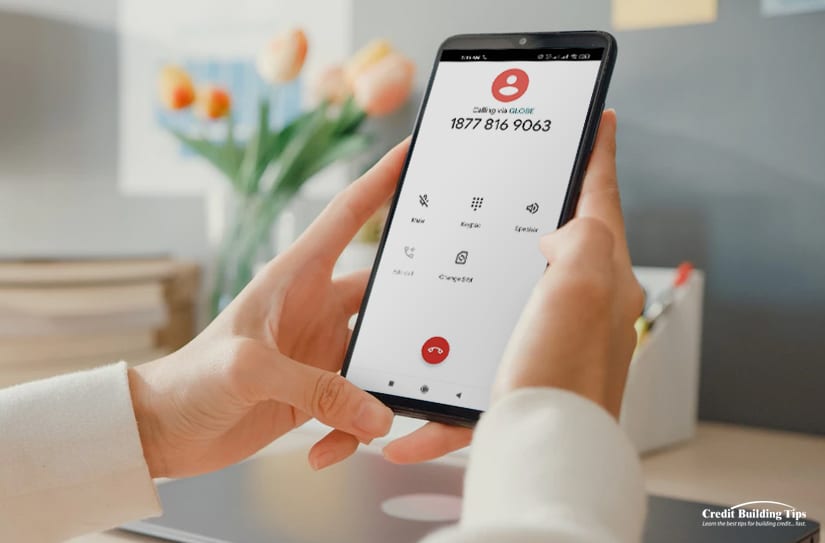 To manage your account: 1-800-991-8708
For technical assistance: 1-877-254-8073
You can access their TTY from either a landline or your cell phone:
711 (or other relay service)
To call Shop Your Way from outside the U.S., Canada, or Puerto Rico, call: 1-502-522-1600
Contact Them With Snail Mail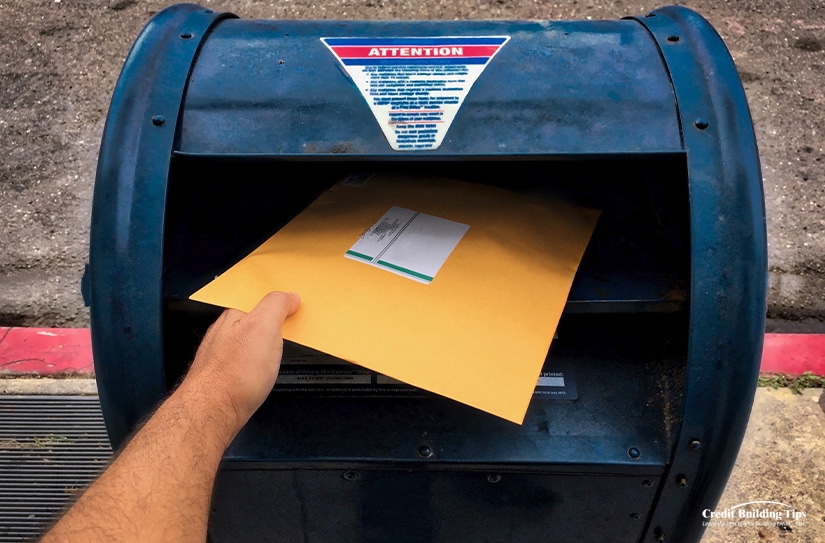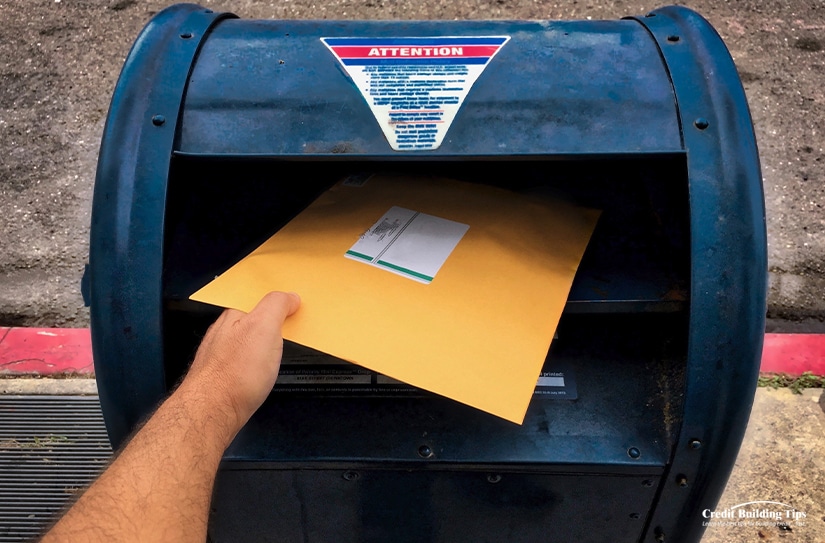 Send general inquiries to:
Shop Your Way General Inquiries

PO Box 6282

Sioux Falls, SD 57117
Mail your credit card payment to:
Shop Your Way Credit Card Payments

PO Box 78024

Phoenix, AZ 85062-8024
If you're worried your payment won't make it in time, you can send your payment to:
Shop Your Way Credit Card

Overnight Delivery/Express Payments

Attn: Consumer Payment Dept.

6716 Grade Lane

Building 9, Suite 910

Louisville, KY 40213
Visit the Shop Your Way Head Office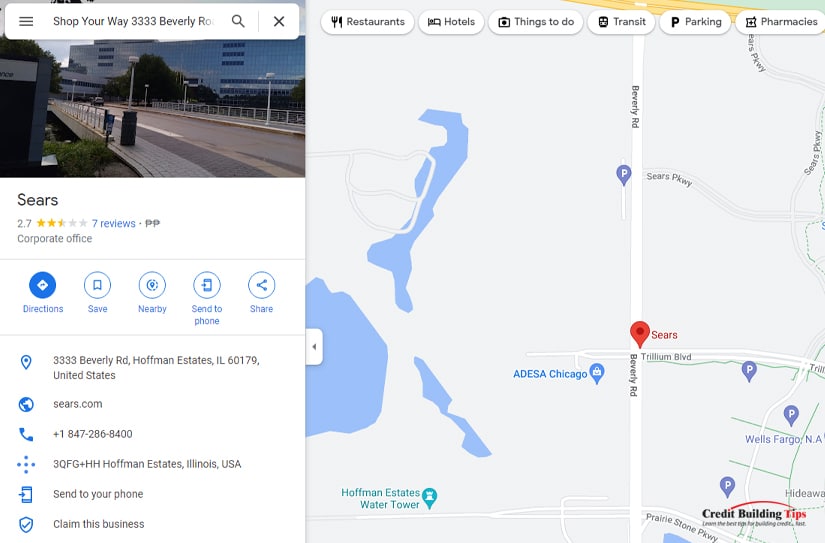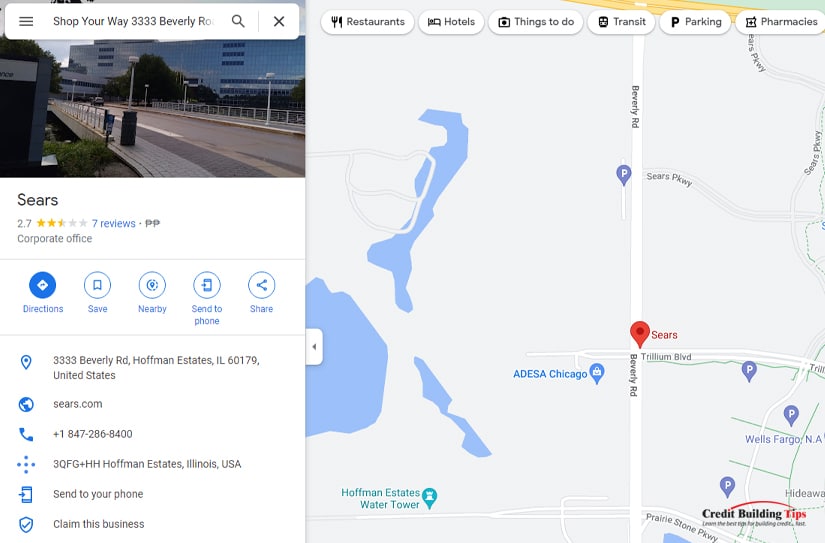 You can visit the Shop Your Way head office at:
Shop Your Way

3333 Beverly Road

Hoffman Estates, IL 60179
FAQs about Logging in and Paying Your Shop Your Way Credit Card
Q: Where can I use my Shop Your Way credit card?
A: As the Shop Your Way credit card is a Mastercard, you can successfully use it anywhere Mastercard is accepted, at over 30 million merchants across 210 countries.
Q: Is there an annual fee for the Shop Your Way credit card?
A: No, this card doesn't come with an annual fee. However, there is a late fee of up to $40 for missing a payment deadline.
Q: How do I enroll in the Shop Your Way Rewards program?
A: Cardholders are automatically enrolled in the Rewards program once their application is accepted.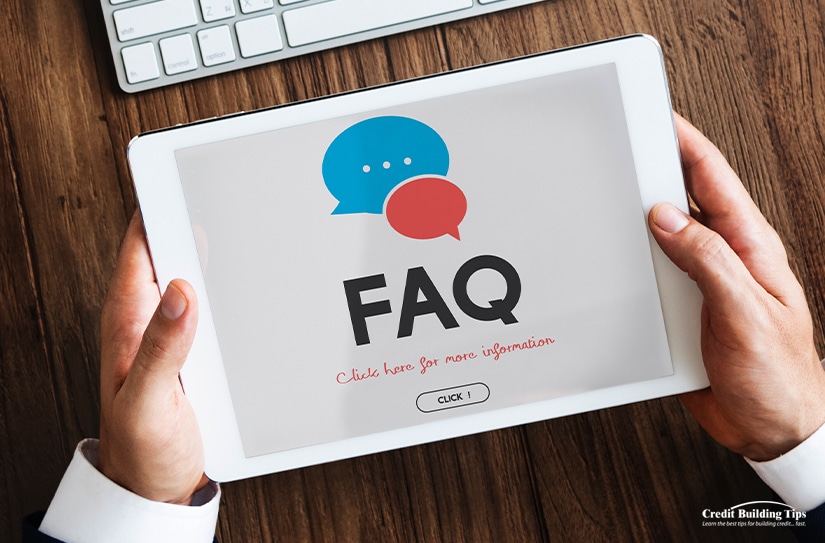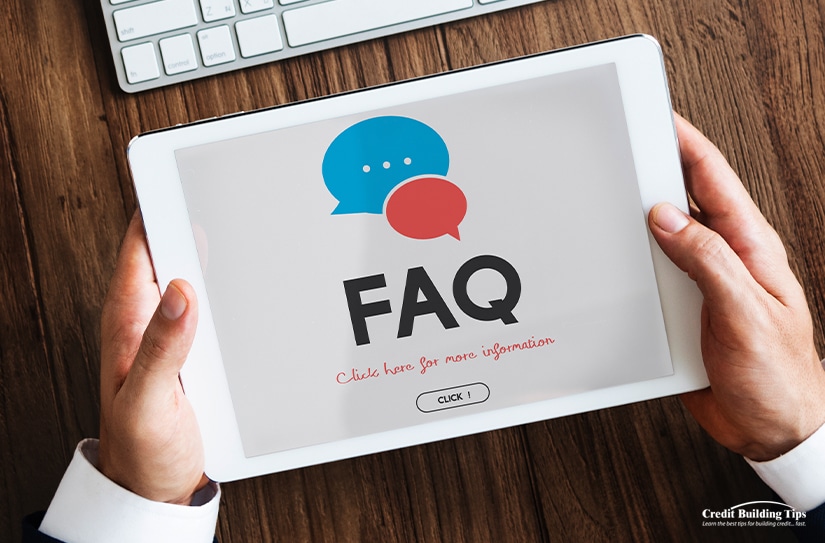 Q: Will I earn bonus points on everything I buy with my Shop Your Way card?
A: The terms and conditions place a limit on the amount of spending that can earn "bonus points between the gas, grocery, and restaurant purchases. The 3% to 5% points-back applies only to your first $10,000 spent annually, resetting on December 31 each year. Any amount after the $10,000 will only earn 1% back.:
Q: What are my Shop Your Way points worth?
A: Generally, you'll earn 10 points for every dollar you spend.
Q: Should I have any concerns about using my Shop Your Way credit card?
A: As the card is issued by Citi, you don't need to have any concerns about using the card. Citi received an 808 score (out of 1,000) in JD Power's 2022 US Credit Card Satisfaction Study. It also ranks the highest in customer satisfaction for small business banking.