/

/

My Kohl's Card: Login Page, Payment, and Contact Info
While Kohl's was the largest department store chain as of December 2021, the last two years have seen the chain struggle in the wake of a global pandemic and national recession. Not to mention the fact that many retailers are "grappling with a combination of forces that include higher costs, excess inventory, and financially-strapped customers."
To strengthen its offering, Kohl's is partnering with Amazon to "make your consumer life a little easier." You can return Amazon purchases to any Kohl's location, with the exception of its stores in Anchorage, Alaska.
The partnership is serious about making your life easier. There's no need to worry about packing, labeling, shipping, or mailing your parcel because Kohl's is ready and willing to do it all for you. All you need to do is go online and get a QR code from the Amazon Return Center.
Not only that, but you can also "turn that return into sweet Kohl's Cash." Along with the return, you'll get a discount to shop at Kohl's over the next seven days. The discount can be applied in one of two ways:
If the item is returned Saturday through Monday, you'll get $5 in Kohl's Cash
If the item is returned Tuesday through Saturday, you'll get a 25%-off Kohl's coupon
What about paying off your credit card, though?
Here's how to access your Kohl's card and pay your bill, whether online, by mail, or by phone.
Go Online
Set up online account access if you're a first-time user. Simply start filling out the online access form with your 12-digit credit card number.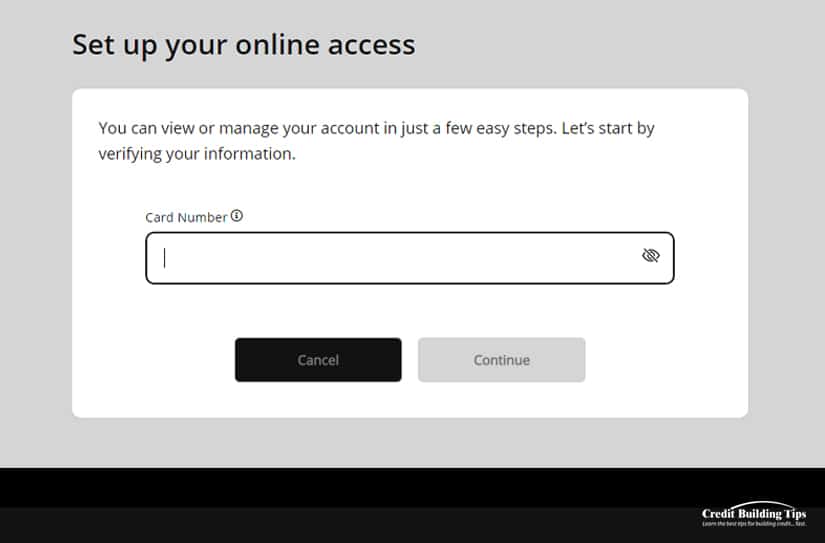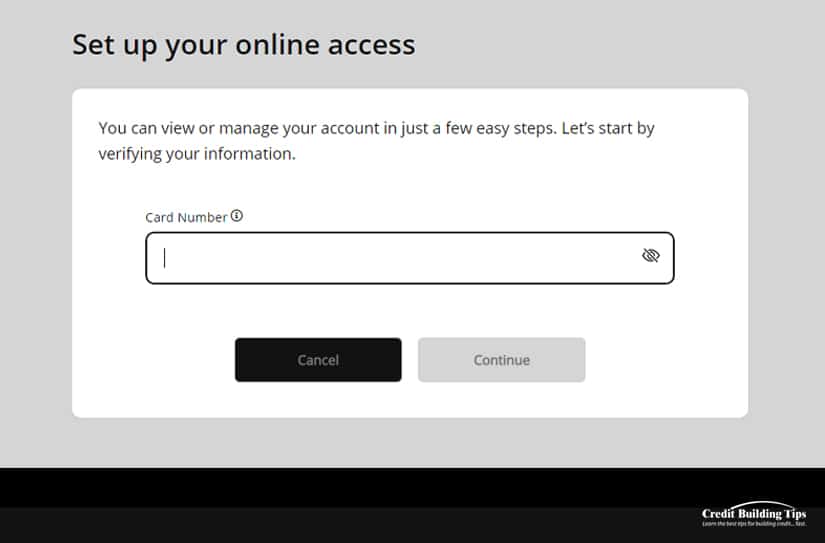 You'll be given prompts to continue with your registration information:
Your last name
Your birth date
Your zip code
Your Social Security Number or account number
At this point, you'll click "Continue" to complete the rest of your registration:
Create your username, which is case-sensitive and between 4-20 characters long
Your mobile phone
Your email address (you'll need to confirm it by entering it twice)
Create a password between 8-20 characters

At least one lowercase letter
At least one uppercase letter
One number
One special character

Re-enter your password
You'll then be asked to click "Continue" and complete the registration using a one-time passcode process.
Once you have an account set up, you can access your account with a secure login by entering your username and password in the appropriate fields.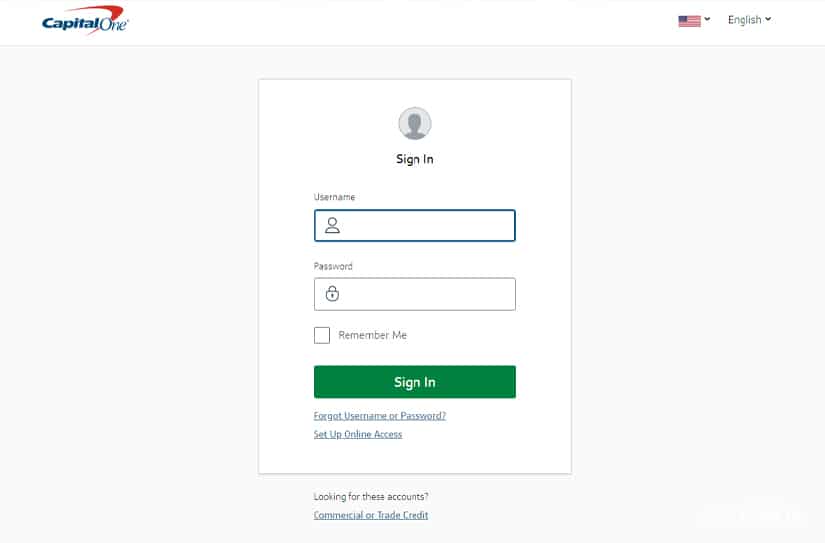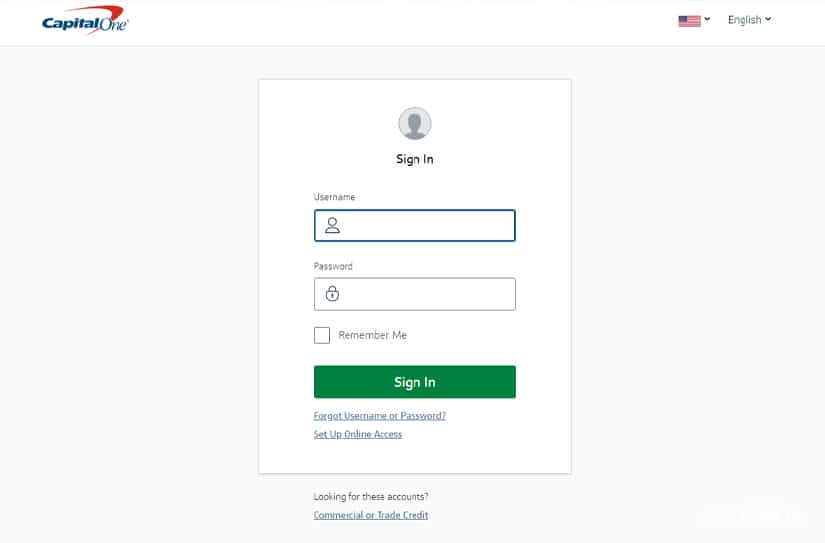 Once you've logged in, you can:
Pay your credit card bill
See your credit card statements
Monitor your account activity
Change your account information (passwords, automatic payments, etc.)
If you forget your login information, click "Forgot Username or Password?" on the login page.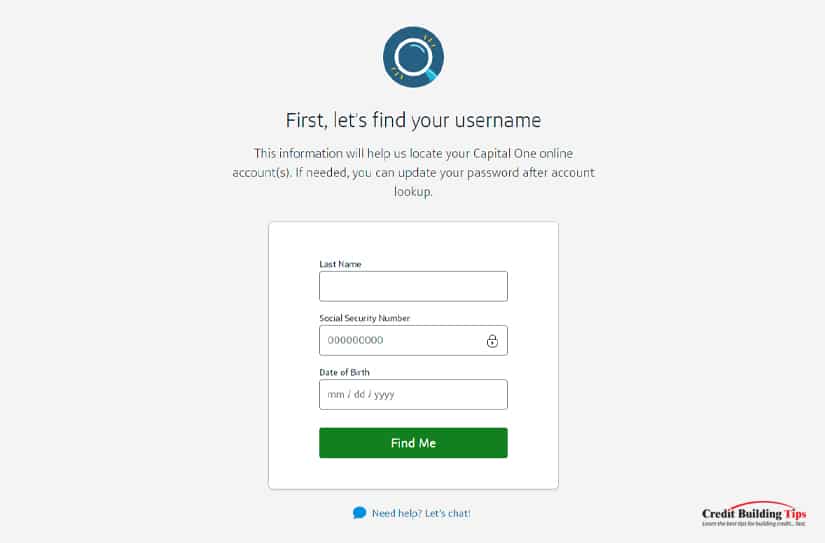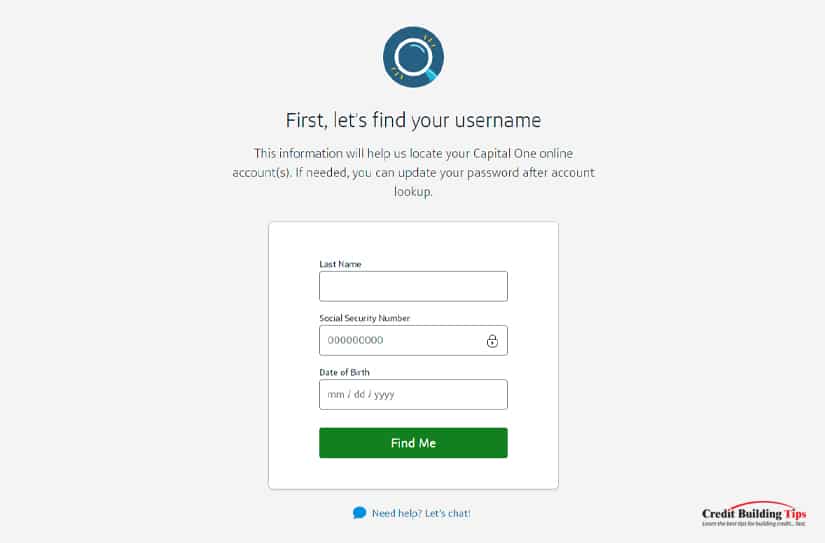 You can then follow the prompts to reset or retrieve your username or password:
Your last name
Your Social Security Number
Your date of birth
You can also pay your credit card statement via your mobile phone on the Kohl's app:
Kohl's — Shopping & Discounts for iPhone
Kohl's — Shopping & Discounts for Google Play
Kohl's created "The Wallet" in the Kohl's App to allow you to keep all your savings together:
Kohl's Cash
Coupons,
Gift cards
Special coupons
The Wallet also gives you the opportunity to pay for your in-store purchases through the app. You can leave the card at home, open the Kohl's app and tap "Kohl's Pay" in the menu. Then follow the instructions to securely verify your Kohl's Card.
All your transactions are stored on the app, so if you want to make a return, exchange, or review your purchases, you just need your phone. Coupons will automatically be added to the Wallet, or you can scan paper coupons onto the app.
You can send the Customer Service team a secure message regarding your account. From any page on your My Kohl's Card, click the envelope icon on the upper right side of the screen.
On the Secure Message Center, click "New message." You'll then see a drop-down side offering a variety of subject types. Choose one and then type in your message (limited to 1,000 characters.) Click "Send message" when your message is ready.
Kohl's will then send you an email when they've replied to your message online. View their reply on your My Kohl's Card in their Secure Message Center.
Get in touch with Kohl's customer service faster by going to GetHuman's website. Type in "Kohl's Credit" in the search bar, and you'll find their customer service number.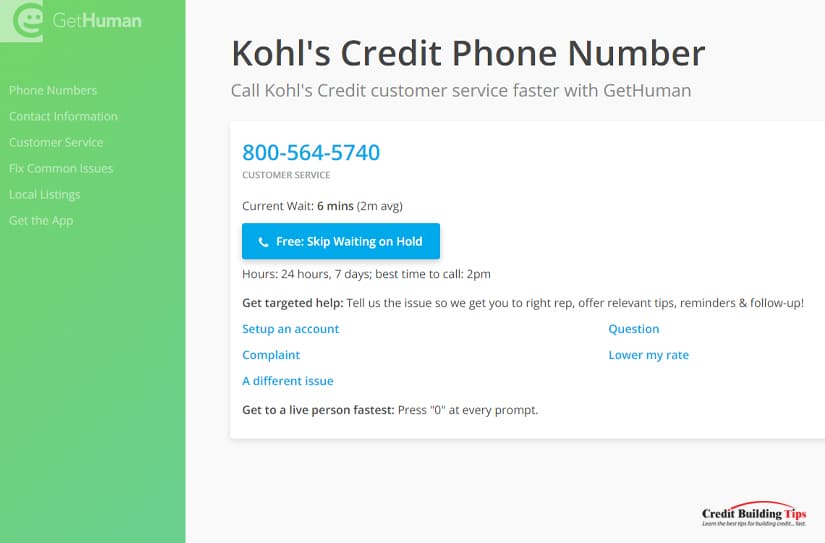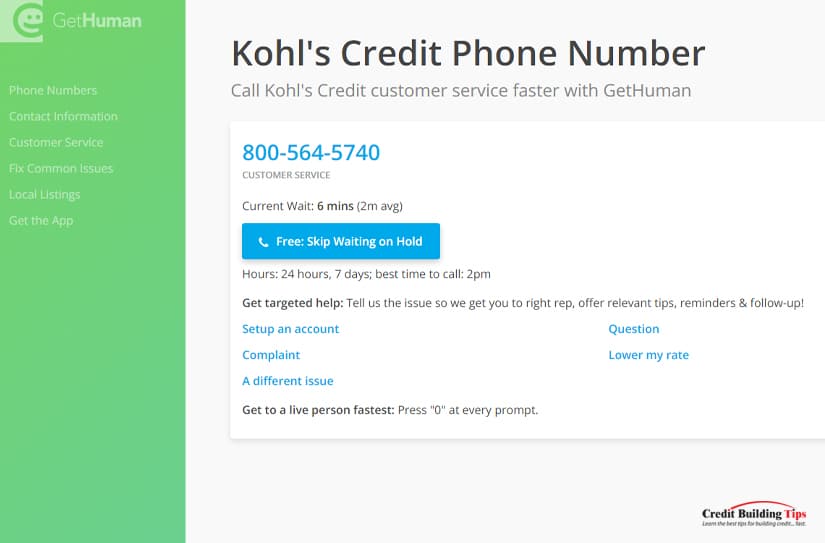 The site also gives you the following:
The current wait time to talk to a human
The option to skip waiting on hold
The opportunity to get targeted help for:

Account access
To get banking help
To cancel your account
To dispute a charge
If you are having trouble sending a payment
If you have a different issue
You can also choose to chat with an expert online now with Get Human's Just answer experts.
Pick Up the Phone
Kohl's has three toll-free numbers to reach separate customer service departments:
For questions about your order: 1-855-564-5705
For questions about your payments: 1-855-564-5748
For questions about Corporate Gift Cards: 1-800-653-1774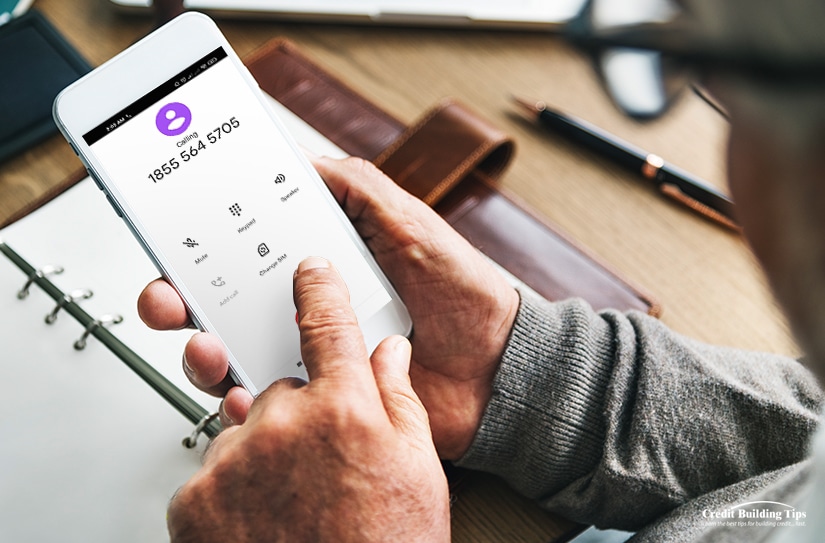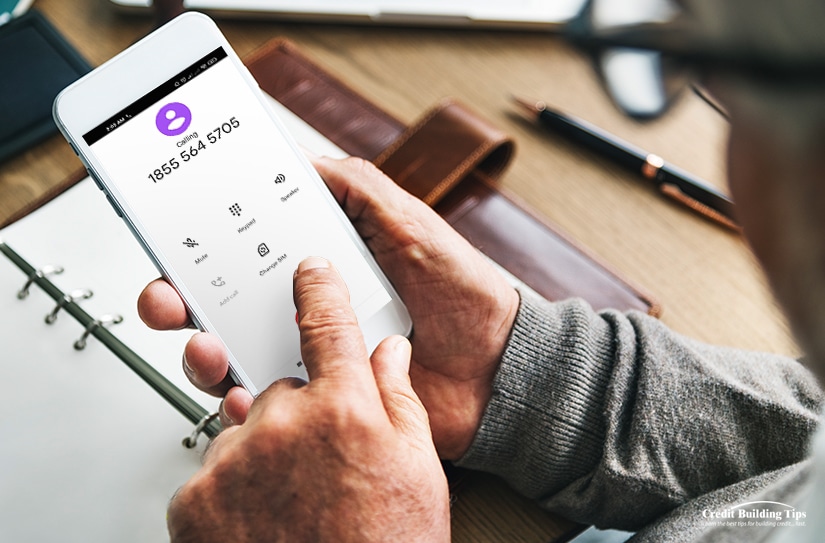 Phone associates are available:
Monday through Saturday: 7 am to 9 pm CT
Sunday: 10 am to 8 pm CT
By calling Kohl's, you "authorize your mobile service provider to disclose your mobile number, name, address, email, and other details, if available, to Kohl's and service providers for the duration of the business relationship, solely for identity verification and to protect you from fraud."
If you want to get in touch with their corporate departments, call their tolled number: 1-262-703-7000
Send a Letter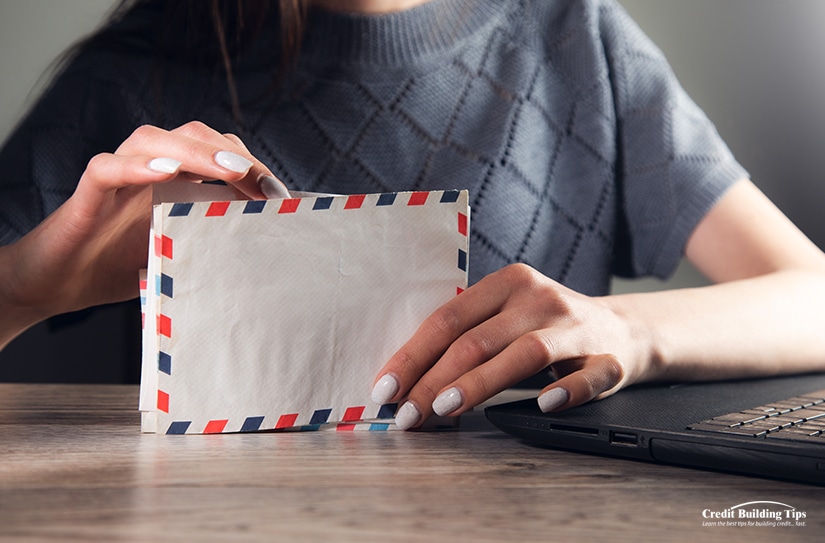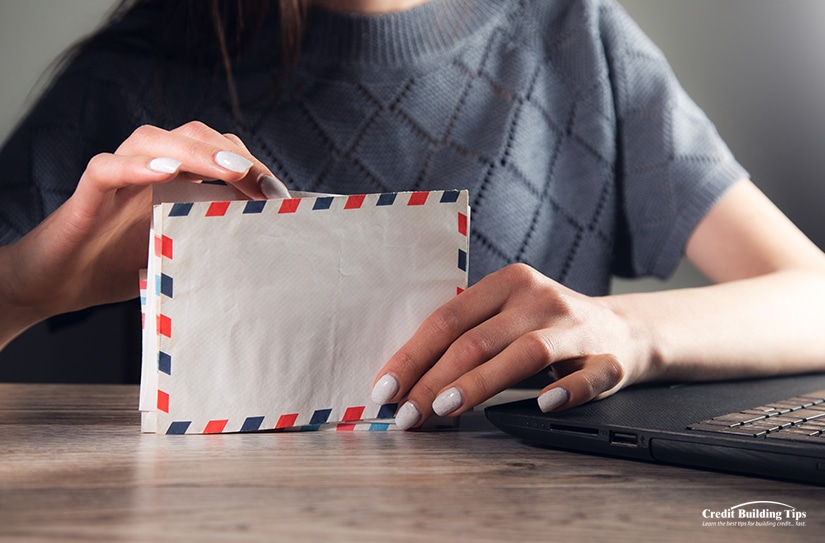 Contact the corporate department:
Corporate Headquarters

Kohl's, Inc.

N56 W17000 Ridgewood Drive

Menomonee Falls, WI 53051
Mail your credit card payment (check) to either of these addresses:
Kohl's

PO Box 60043

City of Industry, CA 91716

Kohl's

PO Box 1456

Charlotte, NC 28201
Visit the Kohl's Head Office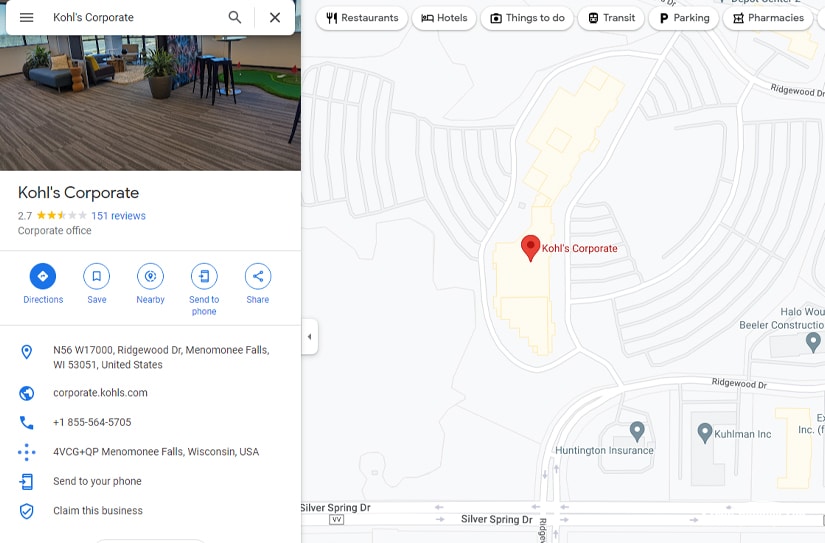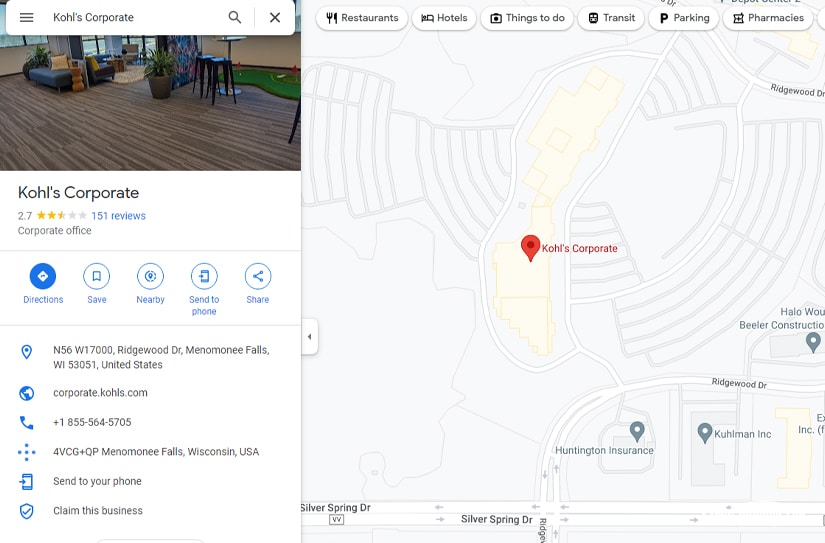 You can visit Kohl's corporate head office at:
Kohl's Inc.

N56 W17000 Ridgewood Drive

Menomonee Falls, WI 53051
FAQs about Kohl's Login Page, Payment, and Contact Info
Q: How helpful is Kohl's customer service?
A: Their customer reviews found that more than half of the customers reviewed have a favorable experience with Kohl's.
Q: Can I make purchases at kohls.com with credit cards other than Kohl's?
A: Yes, they accept major cards such as Discover, MasterCard, Visa, and American Express.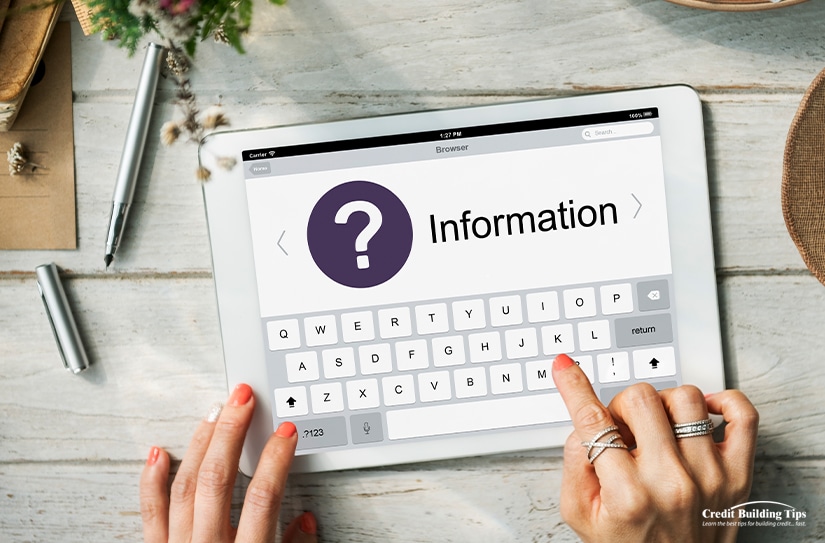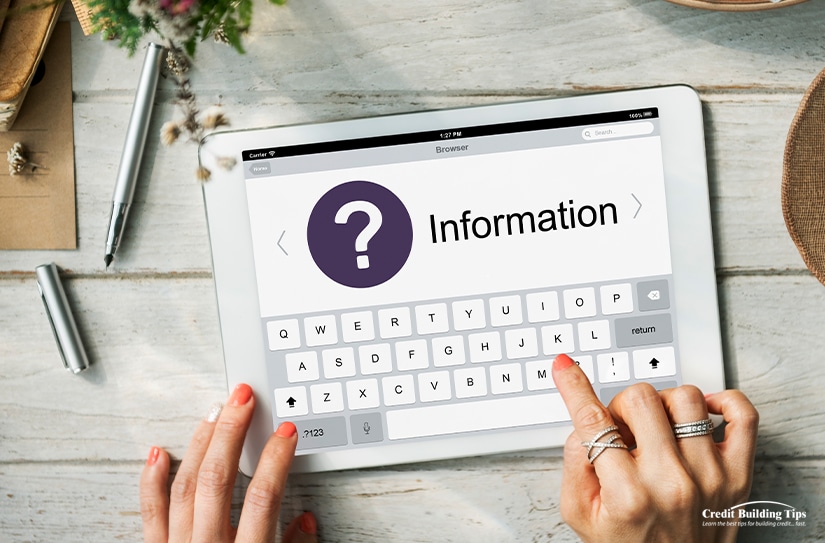 Q: Can I split my purchase payment between more than one credit card?
A: No, "Only one credit card may be applied to each purchase.
Q: Can I switch to paperless statements with my Kohl's credit card?
A: Yes, simply sign into your My Kohl's Card and, using the menu in the upper-left corner of the page, click "Statements" then "Paperless settings." You'll then click "Go Paperless."