/

/

How to Login to Your Milestone Mastercard to Make a...
The Milestone Mastercard is created for people who currently have less-than-perfect credit with a credit score of lower than 640 but who don't want to or are not able to put down a security deposit.
It's hard work to build credit if you've never had any or if your score is low. But if you practice good credit habits when using the card, your credit score will grow and improve.
The card usually issues a $300 credit limit, but you may get a higher credit limit if your credit history and disposable income are good. It's important to keep in mind that the issuer doesn't offer credit limit increases, so this will be your credit limit amount until you close the account.
This unsecured card has the following features:
It reports to all three major credit bureaus
You can use the card with confidence wherever Mastercard is accepted in the U.S.
It comes with fraud protection if the card happens to be lost or stolen
Duplicate MyMilestoneCards are available at no additional costs
The Milestone Mastercard does have some downsides you'll want to know before applying:
It comes with a potentially high annual fee of up to $99
It has a high APR of 24.9%
It doesn't come with a sign-up bonus
There is no rewards program
Terms can be confusing
Overlimit fees can be up to $41
The Milestone Mastercard is issued by The Bank of Missouri, an FDIC-insured financial institution based in St. Robert, MO, and is serviced by Genesis FS Card Services, Inc (NMLS #1549514).

Let's talk about how to make payments, log in, and get in touch with Milestone Mastercard.
Go Online
It takes only seconds to receive your offer and see if you pre-qualify for a Milestone Mastercard, and your application won't impact your credit score.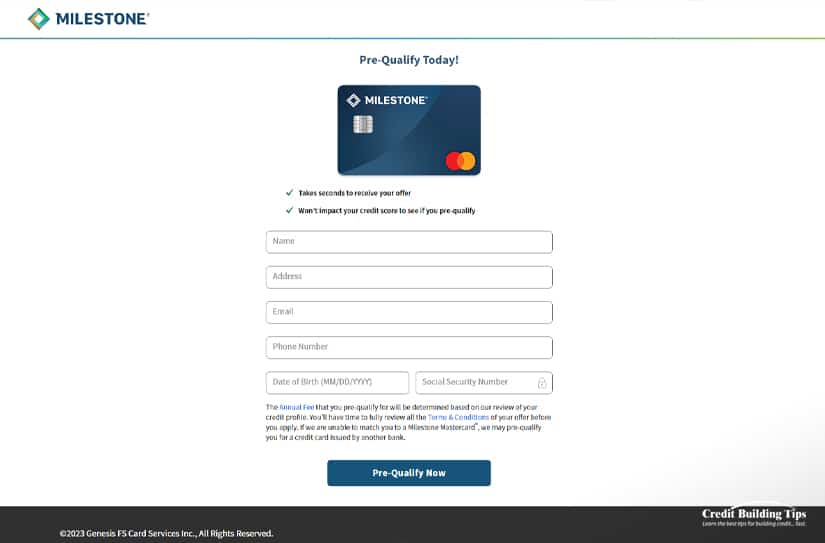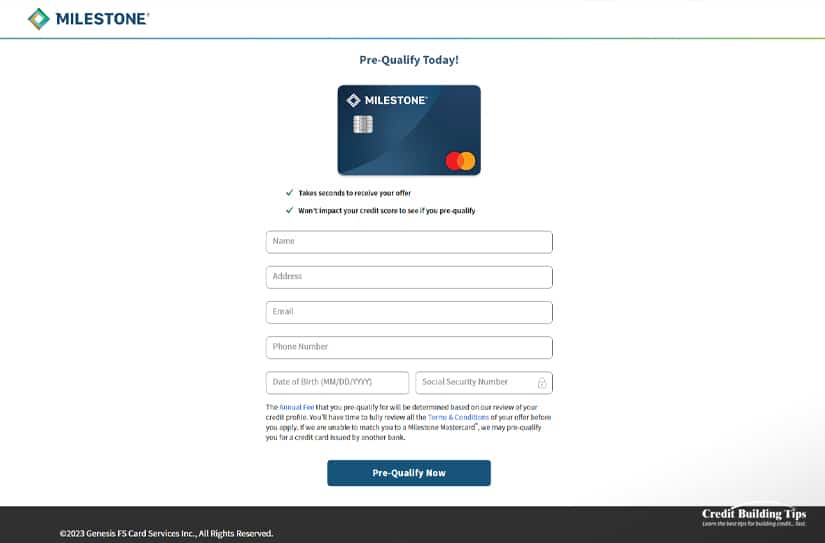 Simply fill in the following fields:
Name
Address
Email
Phone number
Date of birth (MM/DD/YYYY)
Social Security number
"The Annual Fee that you pre-qualify for will be determined based on our review of your credit profile. You'll have time to fully review all the Terms & Conditions of your offer before you apply. If we are unable to match you to a Milestone Mastercard®, we may pre-qualify you for a credit card issued by another bank."
If you received a letter with a personal code to pre-qualify for a card, they'll ask for your:
Once your account is approved, you'll need to register your account.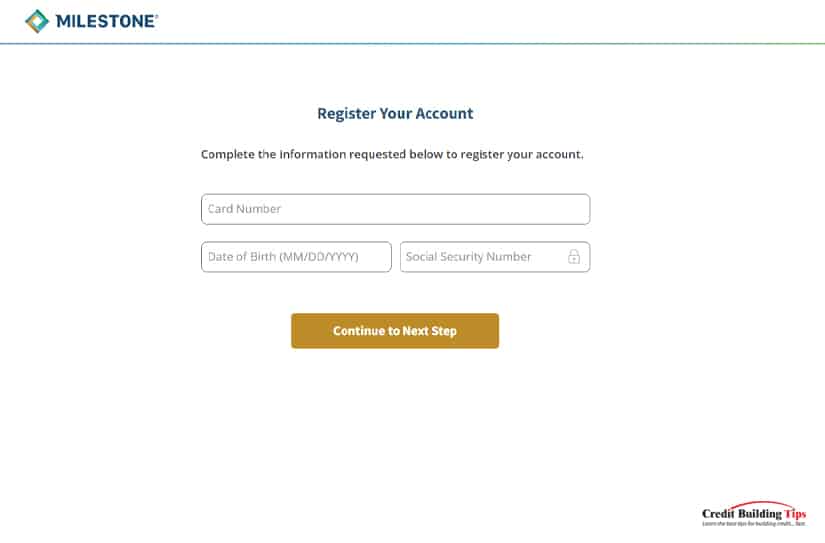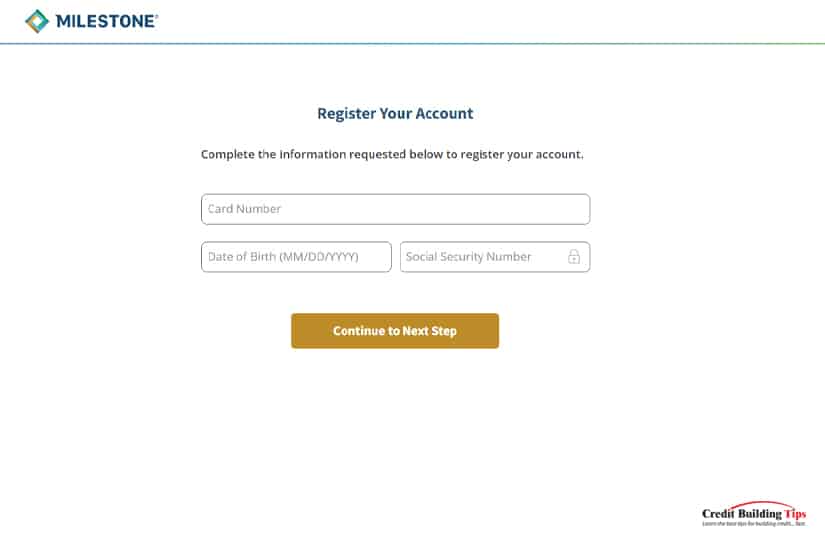 At this step, you'll be asked to provide your:
Card number
Date of birth (MM/DD/YYYY)
Social Security number
You'll then enroll in the MyMilestoneCard in order to log into MyMilestoneCard:
Click "Start"
Activate your account
Access your content
Set up online account access if you're a first-time user. Simply fill out the online form with
Your username
Your password
If you forgot your username, you can request it by providing your:
16-digit card number
Social Security number
Date of birth
You can also reset your password on the same page.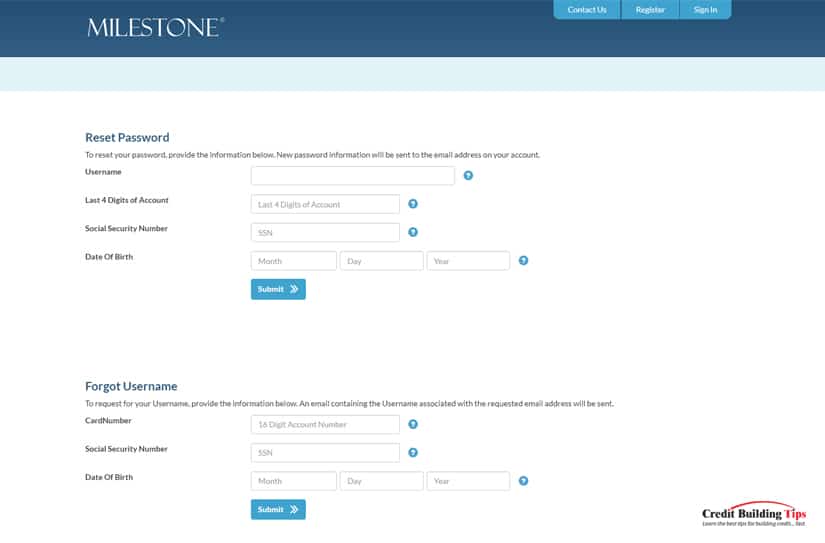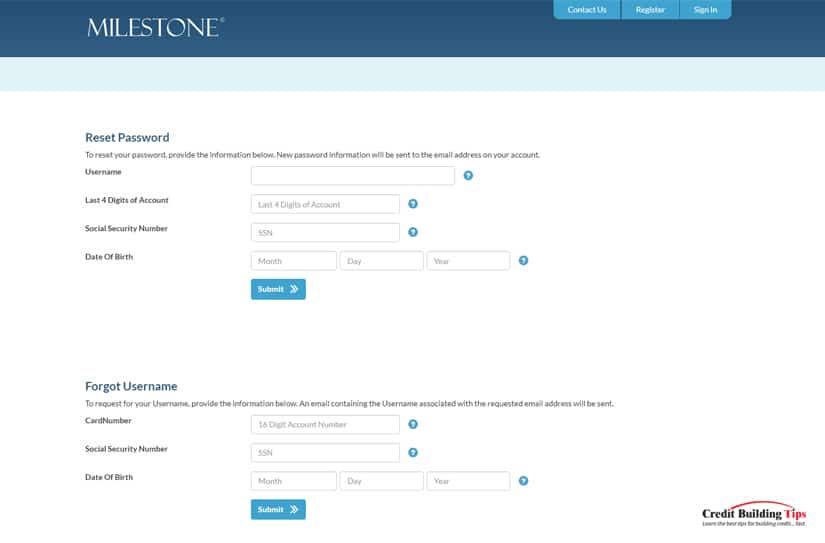 To reset your password, you'll need to provide your:
Username
Last four digits of the account
Social Security number
Date of birth
At this point, you should be ready to log in to your online account.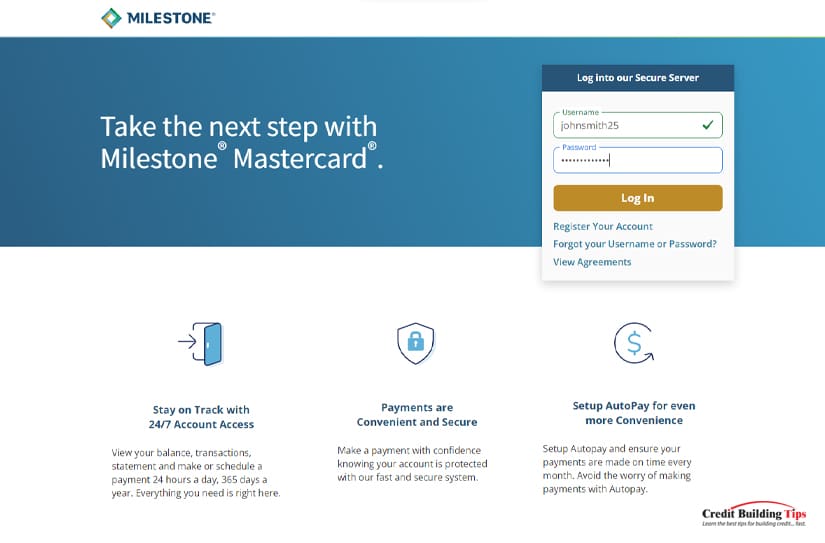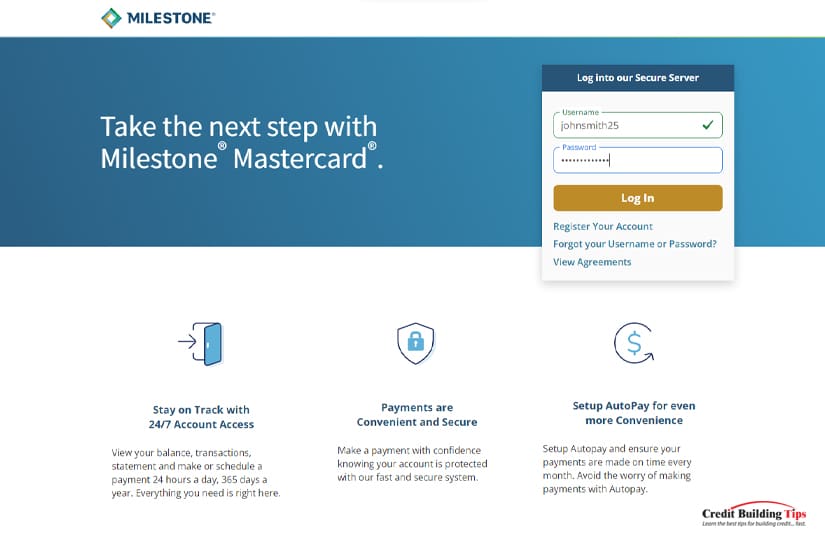 To log in to your registered and secure account, you'll have to provide your:
If you prefer to access your credit card login on your phone, you can access your Milestone Mastercard account through The Bank of Missouri mobile app, available for IOS and Android.
If you already have Online Account Access, use your existing username and password to sign in to the mobile app. If you don't yet have an account, set up Online Account Access on their website or from the sign-in page on the mobile app.
You can conveniently manage your credit card accounts with this app. Schedule one-time or automatic monthly payments and view account activity, balances, payment history, offers, and more!
Make a Call
Here are the toll-free numbers for Milestone Mastercard's customer service:
For general inquiries, call: 1-866-453-2636
To check on your credit card application, call: 1-866-502-6439
To learn about your options if your application is denied, call: 1-800-305-0330
To activate your card online, call: 1-800-305-0330
For relevant questions about a registered account, call: 1-888-260-4532
To report a lost or stolen card, call: 1-800-314-6340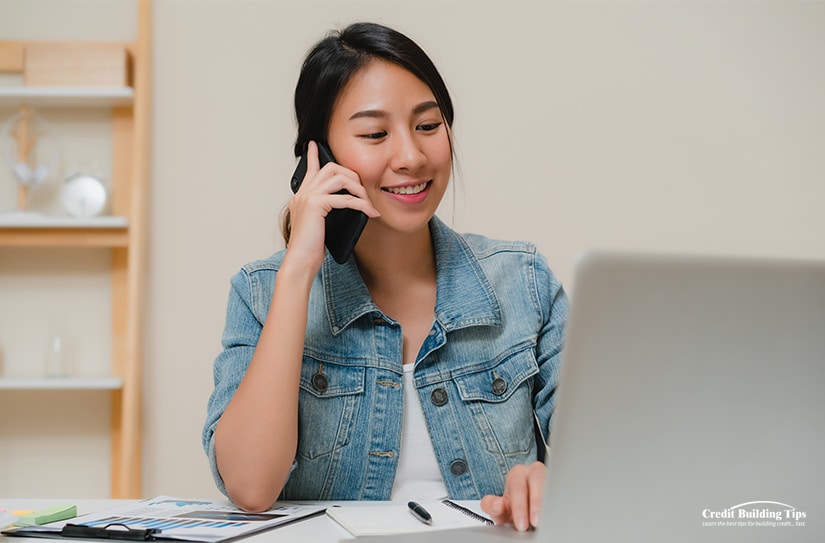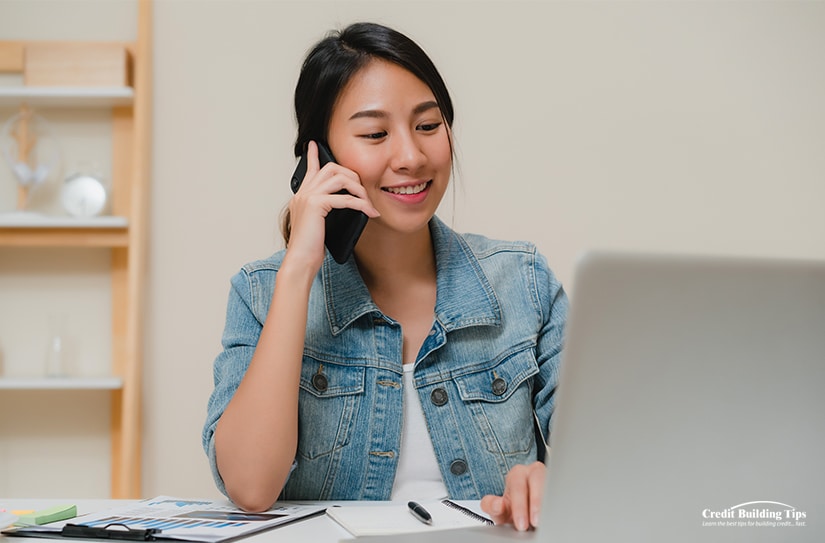 Calling features:
Call-back is available
Your call will be answered by a real person
The call center hours are 6 am to 6 pm PST, seven days a week
This same toll-free number also lets you talk to someone regarding your:
Lost or stolen credit cards
Credit protection
You can send fax documents to the Milestone Mastercard customer service department at either:
1-888-325-4717
1-503-268-4711
Mail a Letter
Send a letter to the Milestone Mastercard office:
Genesis FS Card Services

P.O. Box 4477

Beaverton, OR 97076-4477
Send a letter to the Genesis FS Card Services office:
Genesis FS Card Services

14600 Greenbrier Parkway

Beaverton, OR 97006
Mail your credit card payment to:
Genesis FS Card Services

P.O. Box 4477

Beaverton, OR 97076-4477
Keep in mind that sending a card payment by mail will take a few days to reach them. To avoid late fees, you'll want to send your check at least one week in advance of your statement's due date.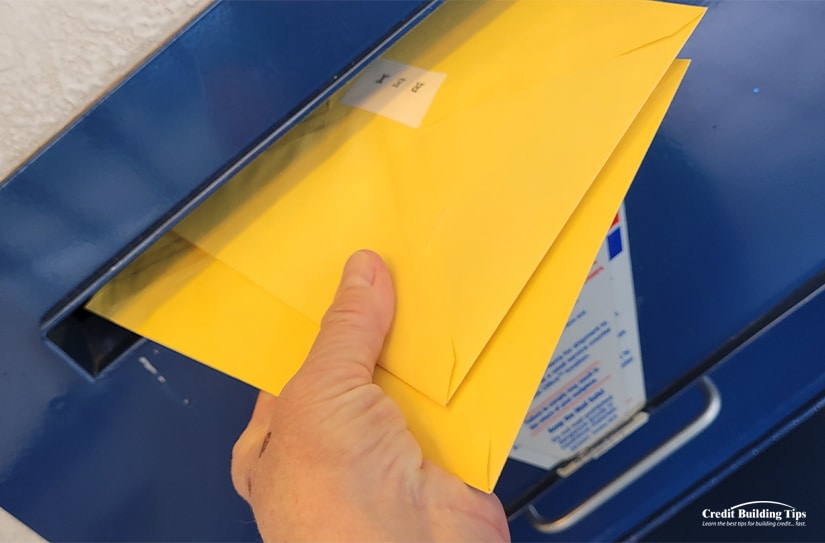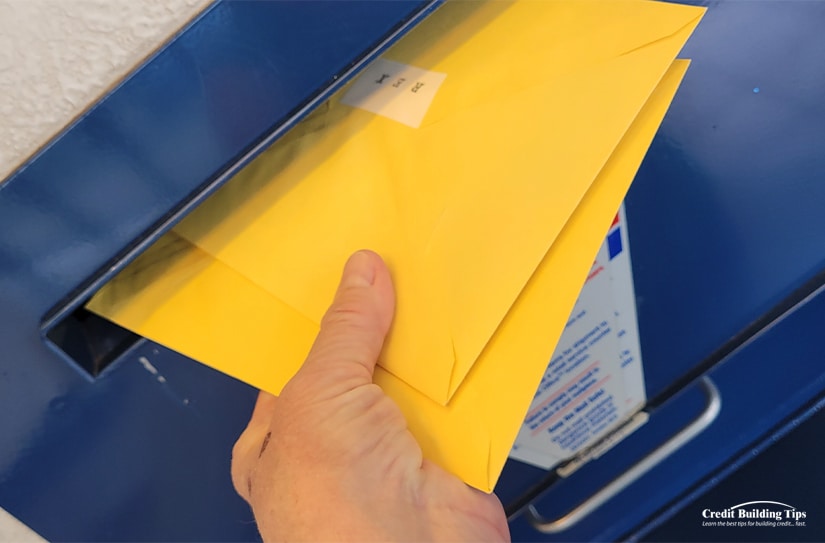 If you don't want Milestone Mastercard to share your personal information with nonaffiliates who wish to market their products and service, you can fill in their online form and mail your request to:
Genesis FS Card Services Inc.

P.O. Box 4477

Beaverton, OR 97078-4477
Make a visit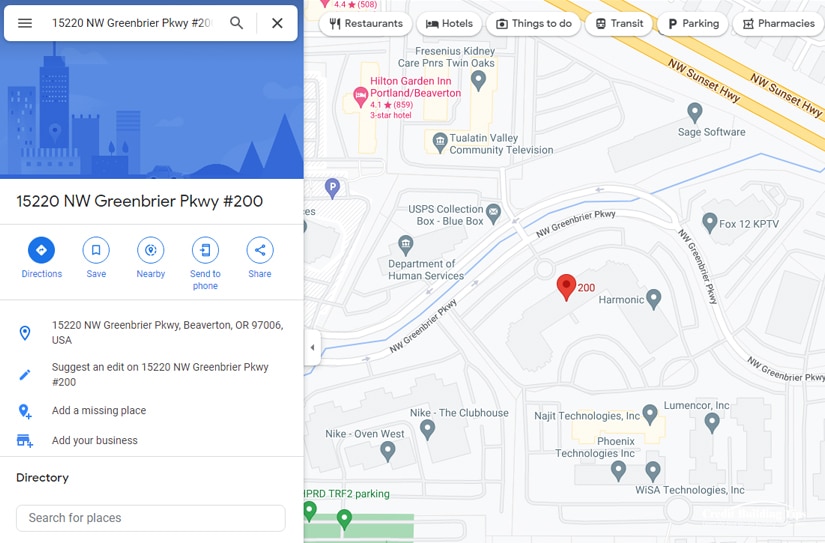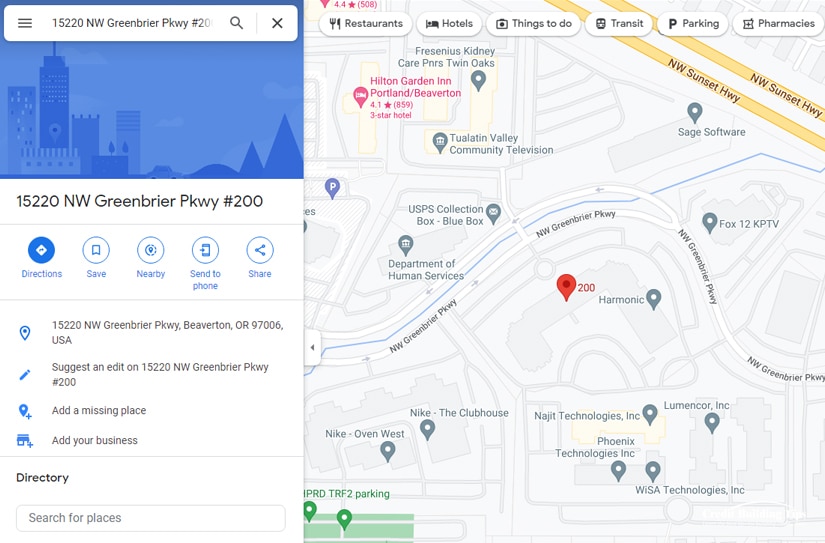 You can visit Genesis FS Card Services Inc. at:
Genesis FS Card Services Inc.

15220 NW Greenbrier Parkway, Suite 200

Beaverton, OR 97076-4477
FAQs about Logging in and Paying Your Milestone Mastercard
Q: How does Genesis FS Card Services protect my information:
A: They use security measures that comply with federal law. These measures include computer safeguards and secured files and buildings.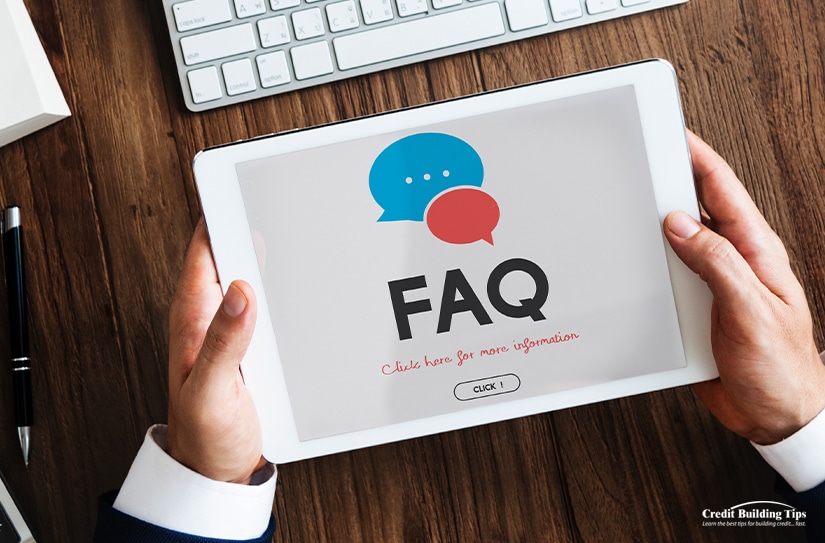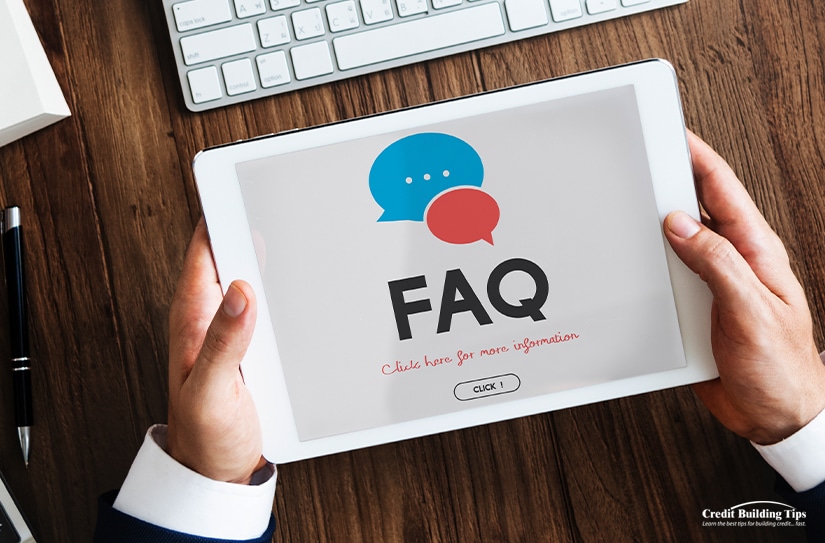 Q: Who can apply for a Milestone Mastercard?
A: To be pre-qualified and approved you:
Must be at least 18 years old (19 in A.L.) and have a valid Social Security number, physical address, and a U.S. IP address.
Not have had a Milestone Mastercard Account that charged off due to delinquency.
Meet additional credit qualification criteria, including a review of your income and your debt and identity verification requirements.