/

/

How to Access Your Banana Republic Credit Card Online
Banana Republic got its start in 1978 as the "Banana Republic Travel & Safari Clothing Company," known for turning military surplus into fashion. The store was an instant success, in part because of the release of a string of Hollywood blockbuster hits, like Raiders of the Lost Ark, Out of Africa, and Romancing the Stone.
In 1983 Gap Inc bought out and rebranded the clothing line to what it is today: Banana Republic. It sells higher-end luxury clothes and partners with Barclays Bank on a Banana Republic Store Card and a Banana Republic Rewards Mastercard.
The Banana Republic Store Card is a closed-loop card, only usable at Banana Republic, Old Navy, Gap, and Athleta stores. The Mastercard card is an open-loop card, and you can use it anywhere Mastercard is accepted. It's designed for people with excellent, good, or fair credit scores that range from 620 to 720+.
There's only one application process, and the issuing bank will decide which card you qualify for. If your credit score isn't high enough to get approved for the Mastercard, you'll automatically be considered for the store card (unless your credit is poor or bad).

In this blog post, we're going to share all the ways you can log in, pay and connect with the bank, all in one convenient place.
Go Online
To start a secure application for a Banana Republic credit card, prefill information, after which you'll receive a text to continue the process.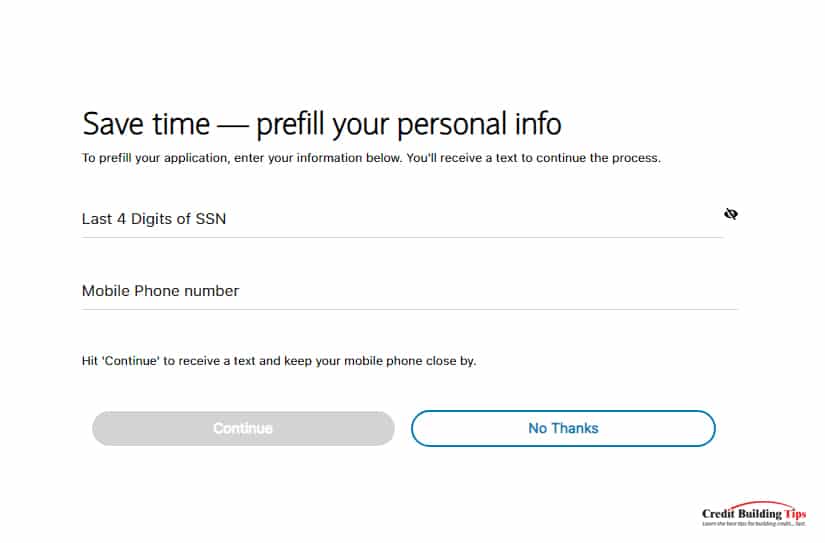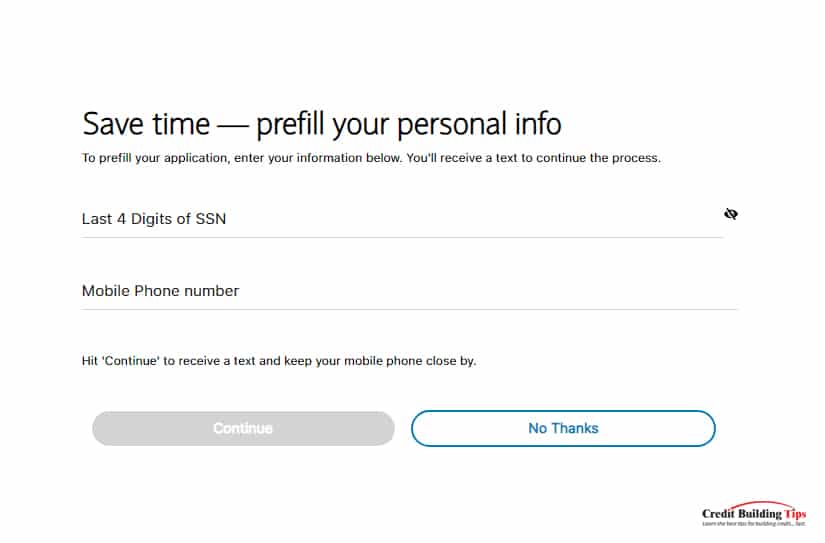 The information you'll need includes:
The last four digits of your Social Security number
Your mobile phone number
Log into your Banana Republic account by entering your:
If you've forgotten your username or password, you'll need to verify your account by providing the following:
The security code (CVV) listed on the back of your card
The last four digits of your Social Security number
Your date of birth
The 16-digit account number on your card
Make online payments at Synchrony by providing your:
It's important to note that your User ID is case-sensitive and may be different from your Banana Republic User ID.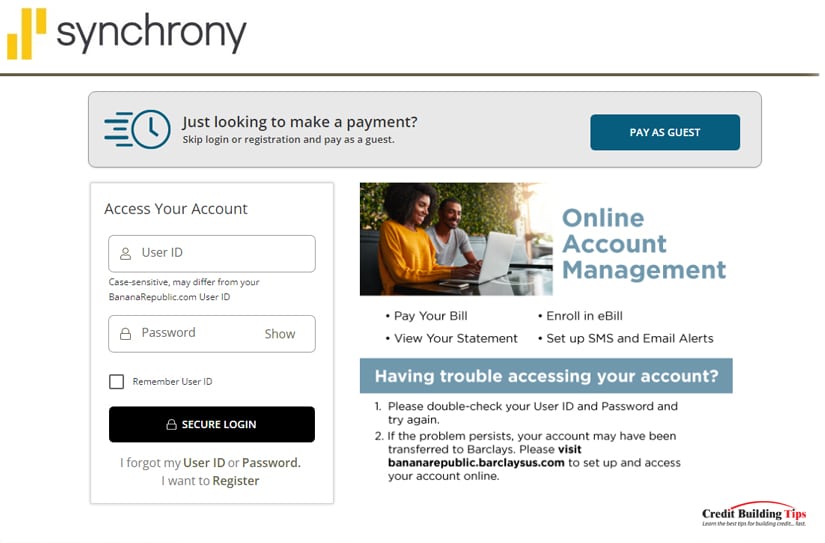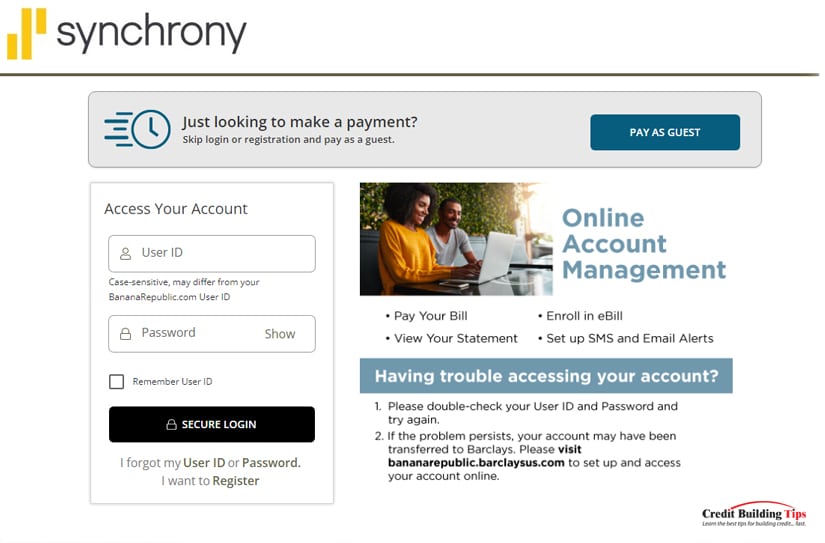 You can also pay without logging in by providing:
The card number found on the front of your credit card or statement
The last four digits of your Social Security number
Your billing zip code
Download the Barclays U.S. Credit Card apps:
Send a secure email; simply log into your account and select "Contact Us." You can view your messages once you log in to your account and select the "New Messages" link.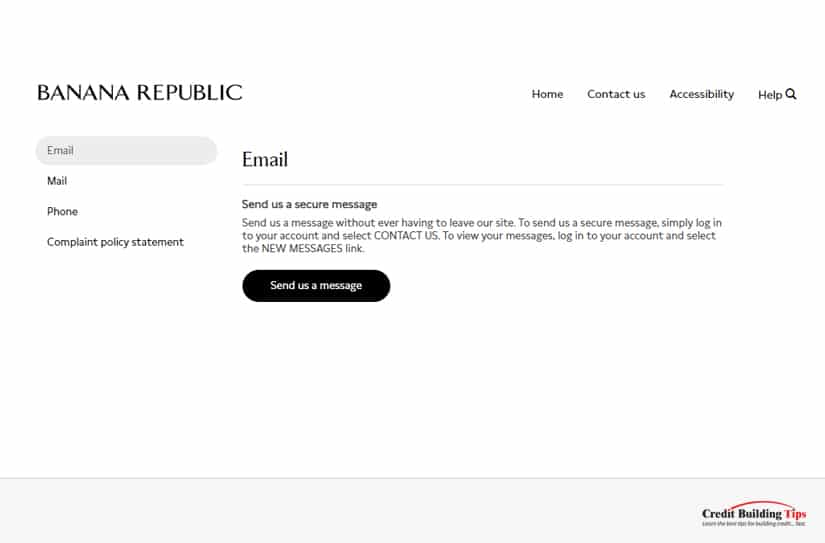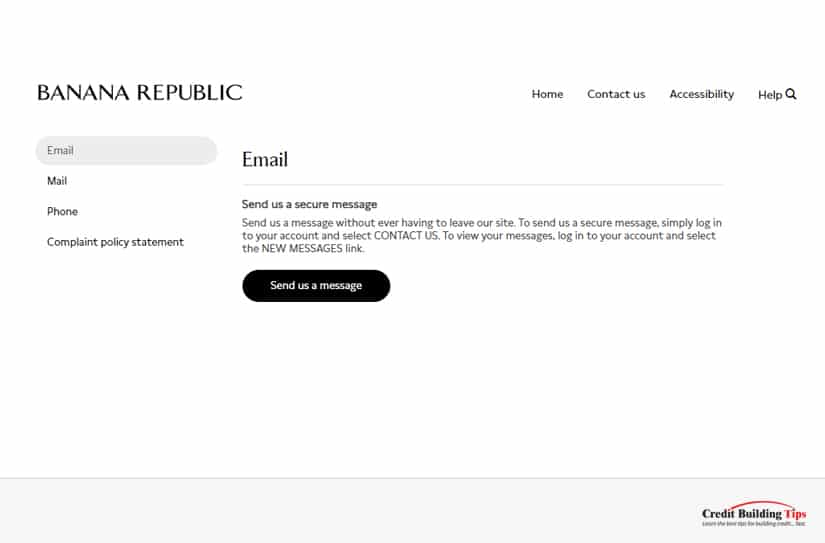 If you have a question about your credit card, you can send a tweet. Just don't include any sensitive account information in your tweet: @AskBarclaysUS.
Pick Up the Phone
You can call Banana Reward to start a secure application at: 1-866-649-7448
Reach out to Customer Service toll-free at:
1-888-277-8953
1-800-234-7455
1-866-951-5248 (Questions from Banana Republic reward members)
1-866-609-2756 (Questions from World Mastercard cardmembers)
Calls are answered:
Seven days a week, from 7:00 am to 1:00 am EST
The best time to call is 9:00 am
For customers with hearing impairments, dial 711 for relay service.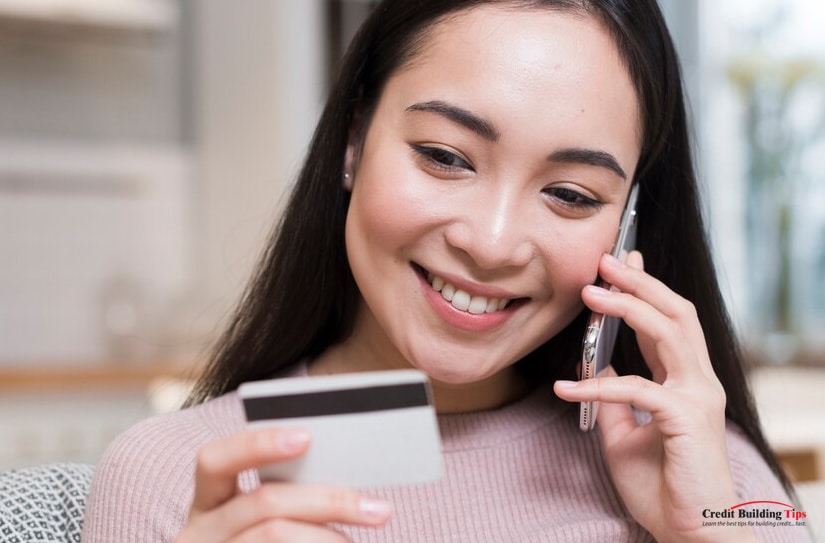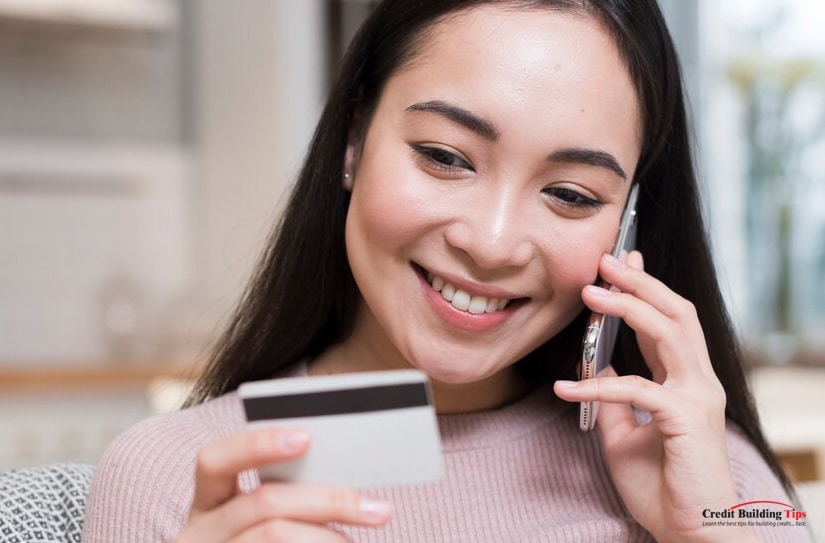 Get in touch with Banana Republic's customer service faster by going to GetHuman's website. Type "Banana Republic" in the search bar, and you'll find the store's customer service number.
The site also gives you the following:
The current wait time to talk to a human
The opportunity to get targeted help for:

Account access
To get banking help
To cancel your account
To dispute a charge
If you are having trouble sending a payment
If you have a different issue
You can also choose to chat with an expert online now with Get Human's Just answer experts.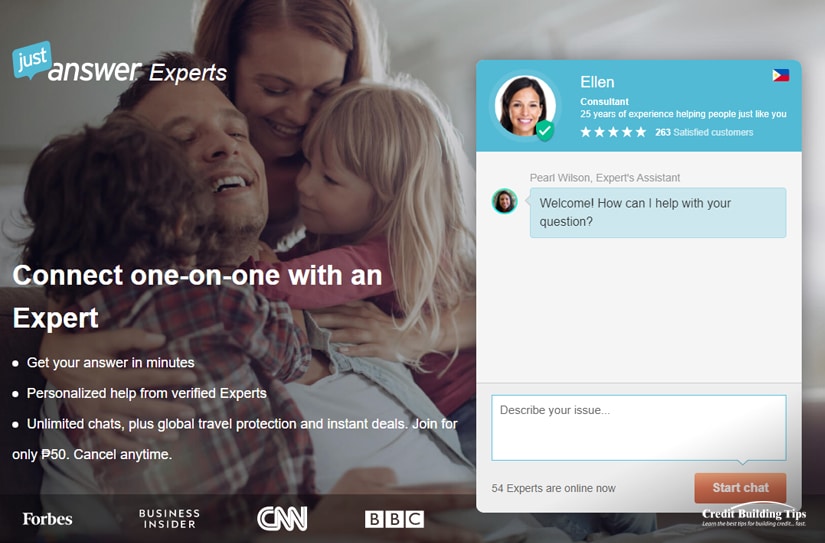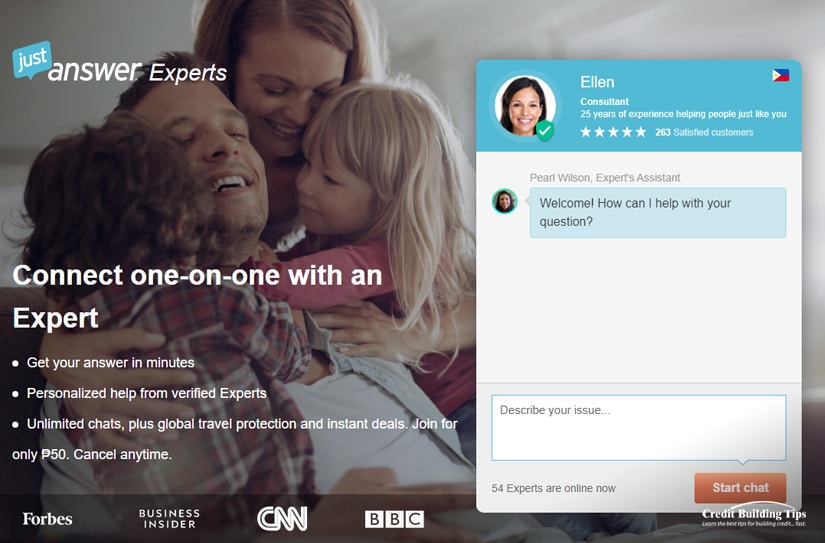 You can call Banana Republic's toll-free numbers to make a payment:
1-866-450-2330
1-800-887-1198 (Automated system)
Barclays also has a toll-free number that lets you process your payment through a self-service menu: 1-877-523-0478
You can quickly:
Check your current balance
Check available credit
Pay your credit card
View the most recent payment
View minimum due date
View payment due date
Transfer a balance
Change your PIN
Check credit card transactions
If you have any general inquiries, you can call or fax:
1-866-928-8598
1-866-823-8178 (Fax)
You can also call the bank to register any complaints: 1-866-255-9725
Send a Letter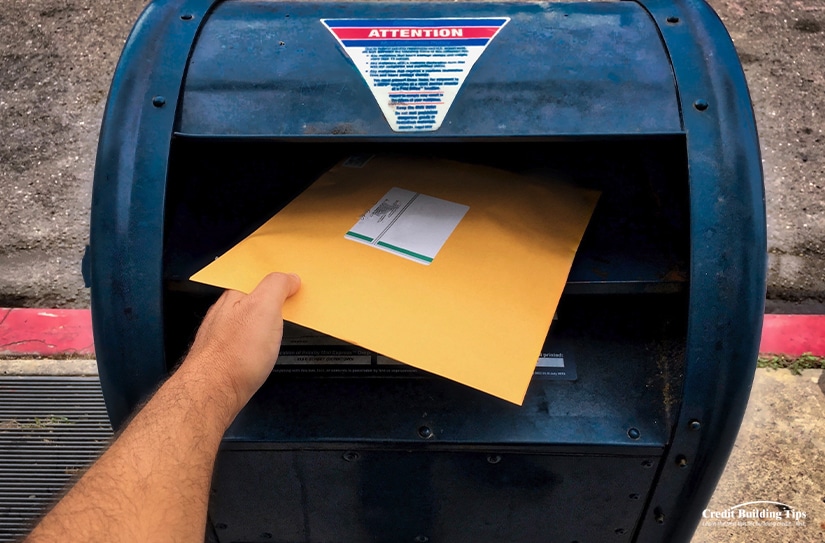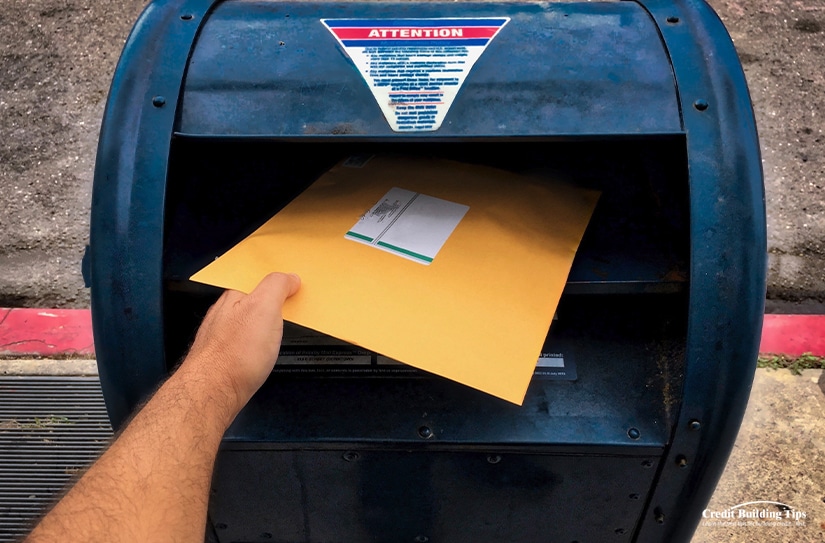 Send correspondence to Banana Republic's head office:
Banana Republic, LLC

2 Folsom Street

San Francisco, CA 94105
Mail your credit card payment check or money order to:
Banana Republic Card

PO Box 530942

Atlanta, GA 30353-04942
If you need to send an overnight credit card payment to make sure you're not charged interest, you can do so by using specific labels and envelopes through UPS, Mail Boxes Etc., FedEx, or U.S. Mail to one of two addresses:
Remitco

Card Services

Lock Box 60517

2525 Corporate Place, Suite 250

Monterey Park, CA 91754
or
Card Services

400 White Clay Center Drive

Newark, DE 19711
Send general correspondence to Barclays Bank at:
Barclays Bank Delaware

PO Box 8801

Wilmington DE 19899-8801
Pay a Visit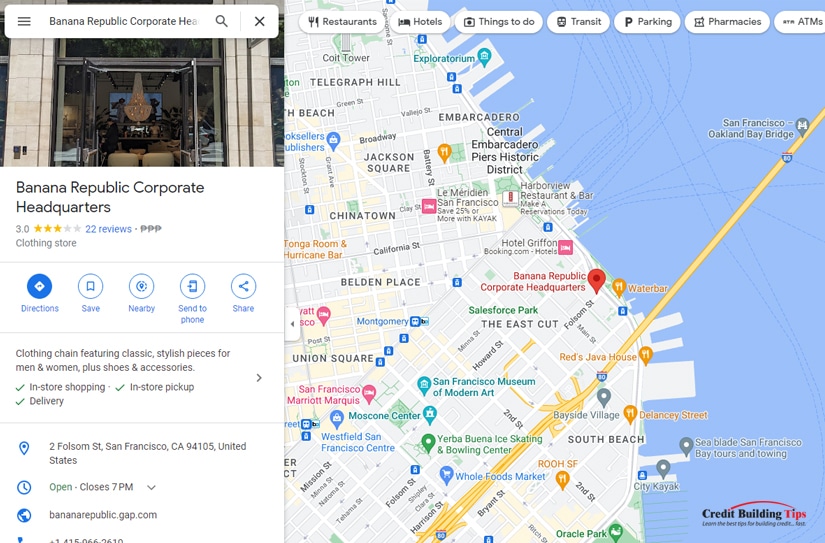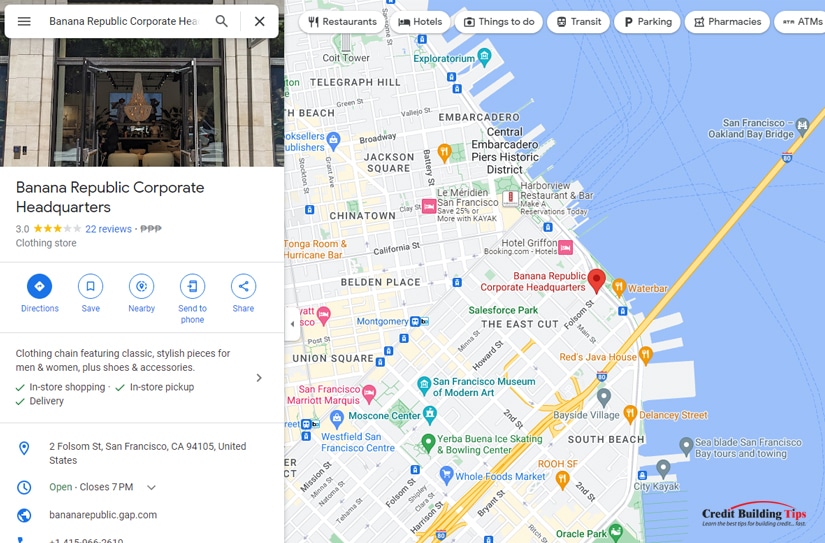 Pay a visit to Banana Republic's head office:
Banana Republic, LLC

2 Folsom Street

San Francisco, CA 94105
Pay a visit to Barclays Bank:
Barclays Bank Delaware

125 South West Street

Wilmington, DE 19801
FAQs about Logging in and Paying Your Banana Republic Credit Card
Q: What's the minimum payment I can make on my credit card bill?
A: The minimum payment is either $27 or 1% of your balance, whichever amount is greater.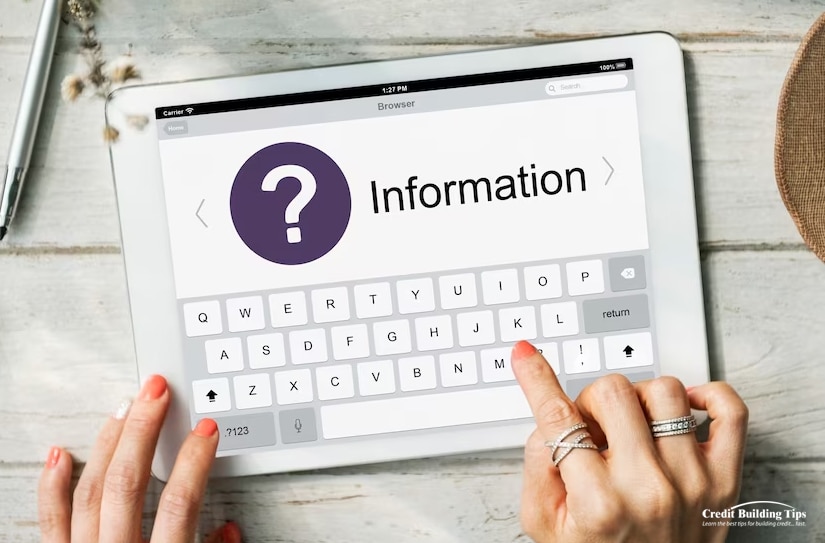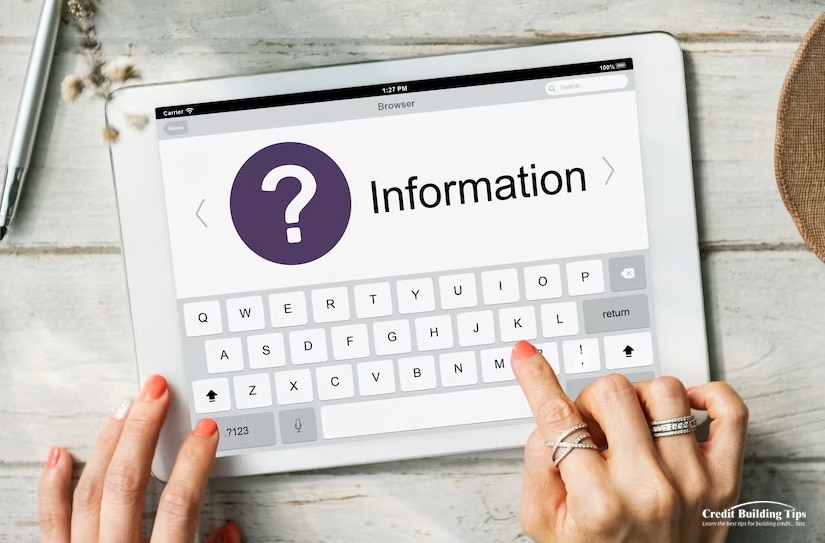 Q: What credit bureau does Banana Republic use to see if I qualify for their card?
A: While they can use any of the three big credit bureaus, the lender, Synchrony, uses TransUnion nearly exclusively.
Q: What are the interest charges on a Banana Republic credit card?
A: The store card APR is 23.87%, while the Mastercard card APR is 21.2%, above the average credit card APR of 15%. This makes it especially important to pay off your bill every month rather than carrying a balance from month to month.